10 Witty and Funny Boat Names Ideas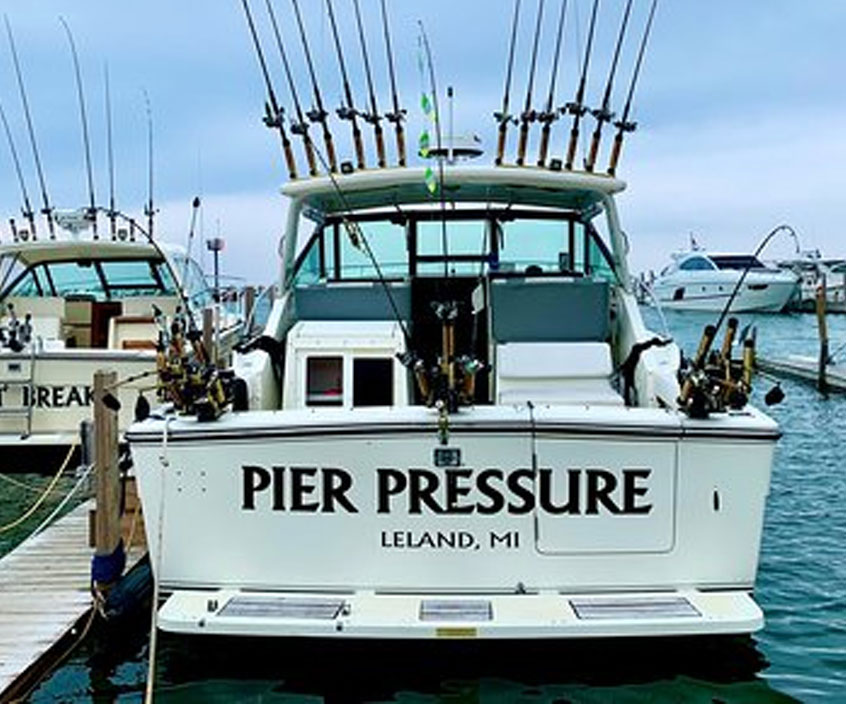 10/10
Future Poor Person

Absolutely right: Here is our first witty and funny boat names ideas.  Look, boats are expensive. There's the cost of fuel, the mooring costs, the maintenance costs, etc. If you don't moor your boat you need a trailer and a truck that can pull it. There's no way around it, having a boat costs a lot of money.
9/10
Reel Big Financial Liability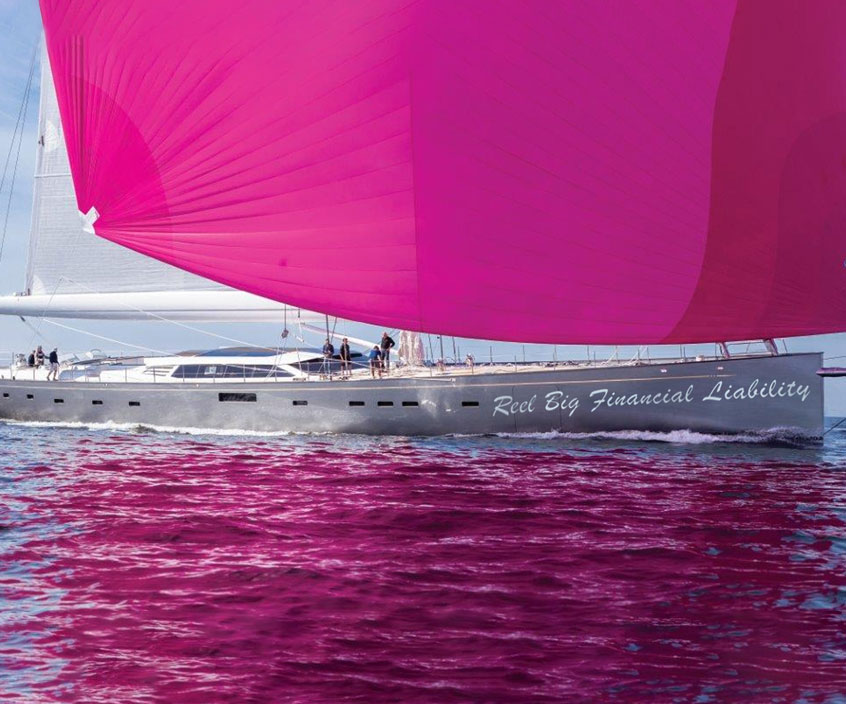 Funny, and true: We promise we're going to be very selective about the puns that appear on this page. We couldn't resist including this one. Yeah it's a bad (and lazy) pun, but the rest of the name is great. And very accurate, too. We think this is one of the solid funny boat names ideas for decals on the sides of your boat.
8/10
Knot 2 Bad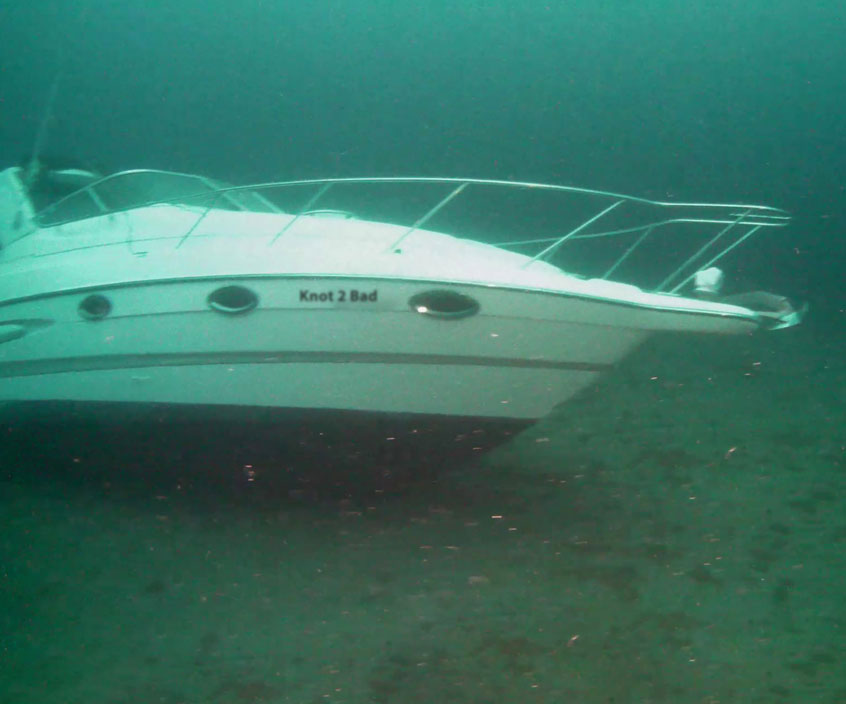 Knot 2 Great, Honestly: Here is the third on our "10 Witty and Funny Boat Names Ideas" list. It was a good idea, and then the boat went down. So it's actually pretty bad, all things considered. Poor boat. This photo makes us want to google, "how to recover a sunken boat" just to try to help these guys out. Yikes.
7/10
Pier Pressure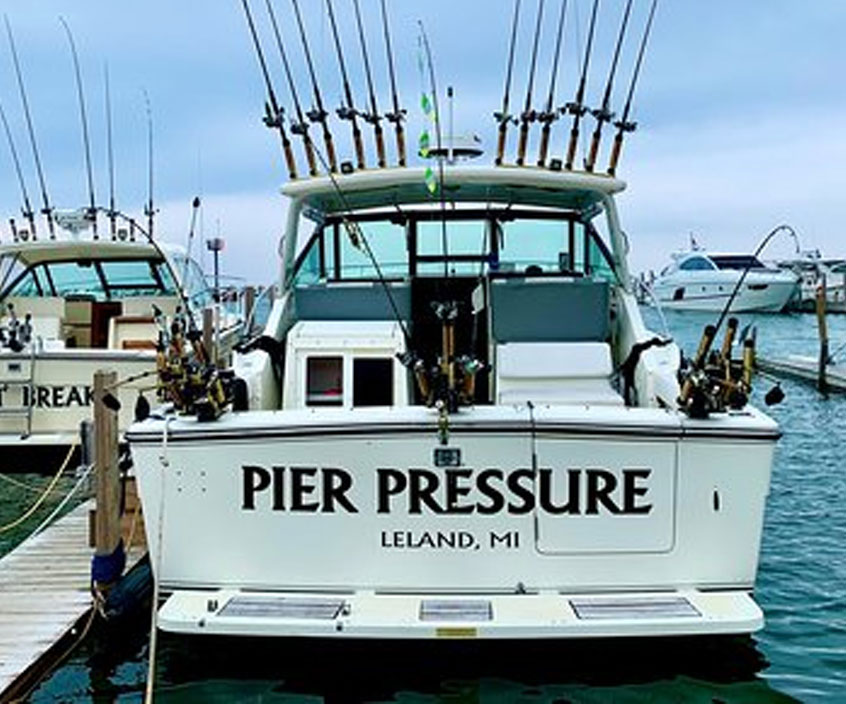 That's A Fun One: A hot start for this awesome post of creative, hilarious (and maybe even brutally ironic) boat names. Pier Pressure gets to the best of us. However, this level of pier pressure might actually make us want to buy a boat. Maybe….
6/10
Pugboat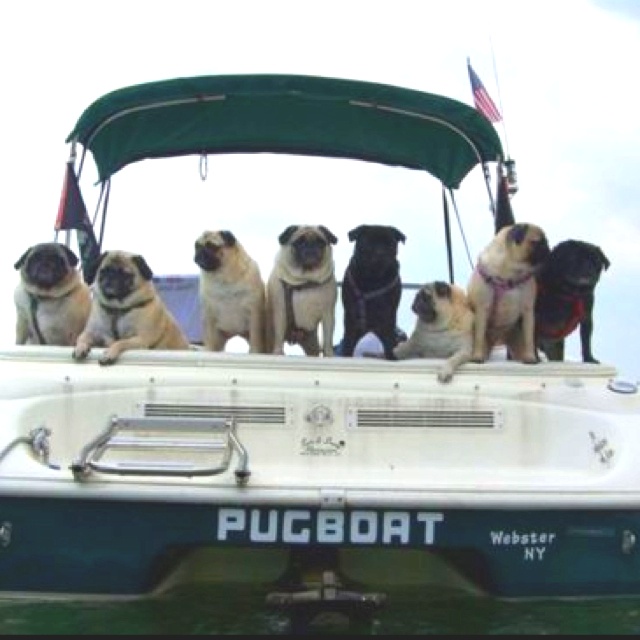 Pugboat: Like a tugboat, get it? There's no amount of sadness that 8 pugs on the back of a boat titled "Pugboat" can't cure.  In other words, it's science.
5/10
XTA-Sea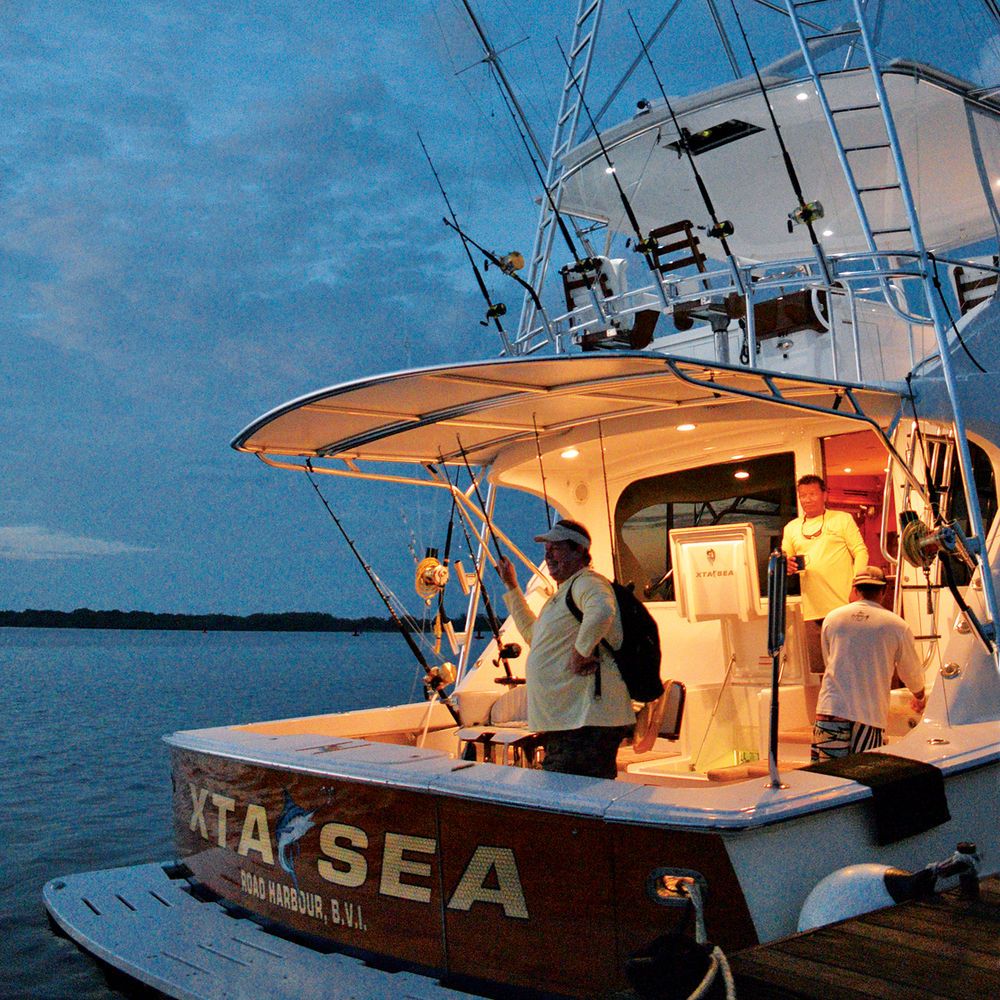 XTASEA: Like ecstasy, get it? This has to be one of the more clever boat names we've ever seen. And it's a beautiful looking vessel, to boot! If you think that is funny, try constructing some homemade boats!
4/10
Please Hang Out With Me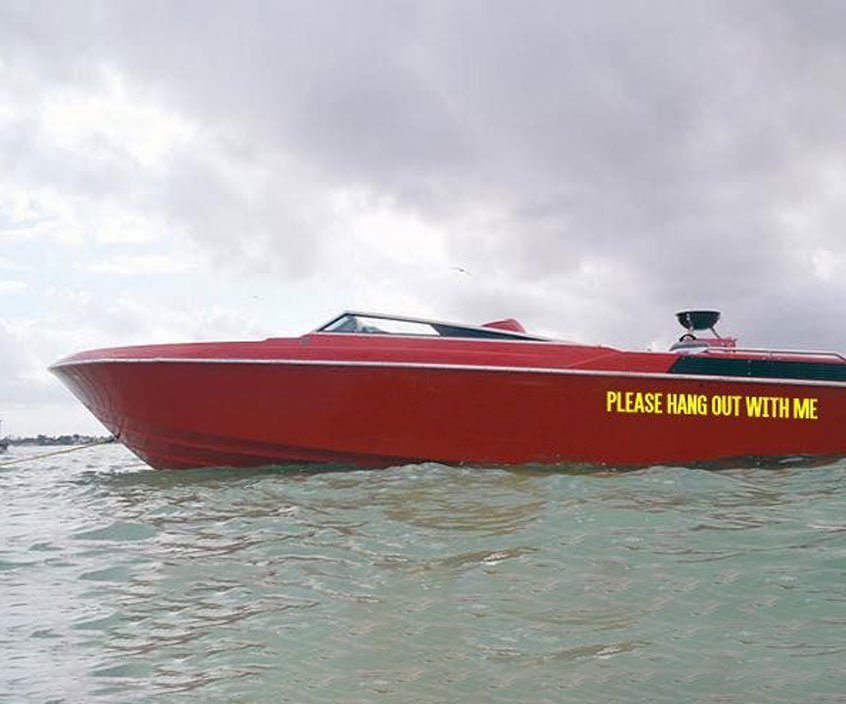 Desperation: Maybe this person truly is desperate.  However, they have a great sense of humor. Or, maybe their friends just got tired of them bragging about their boat and they need some new ones.
3/10
Grumpy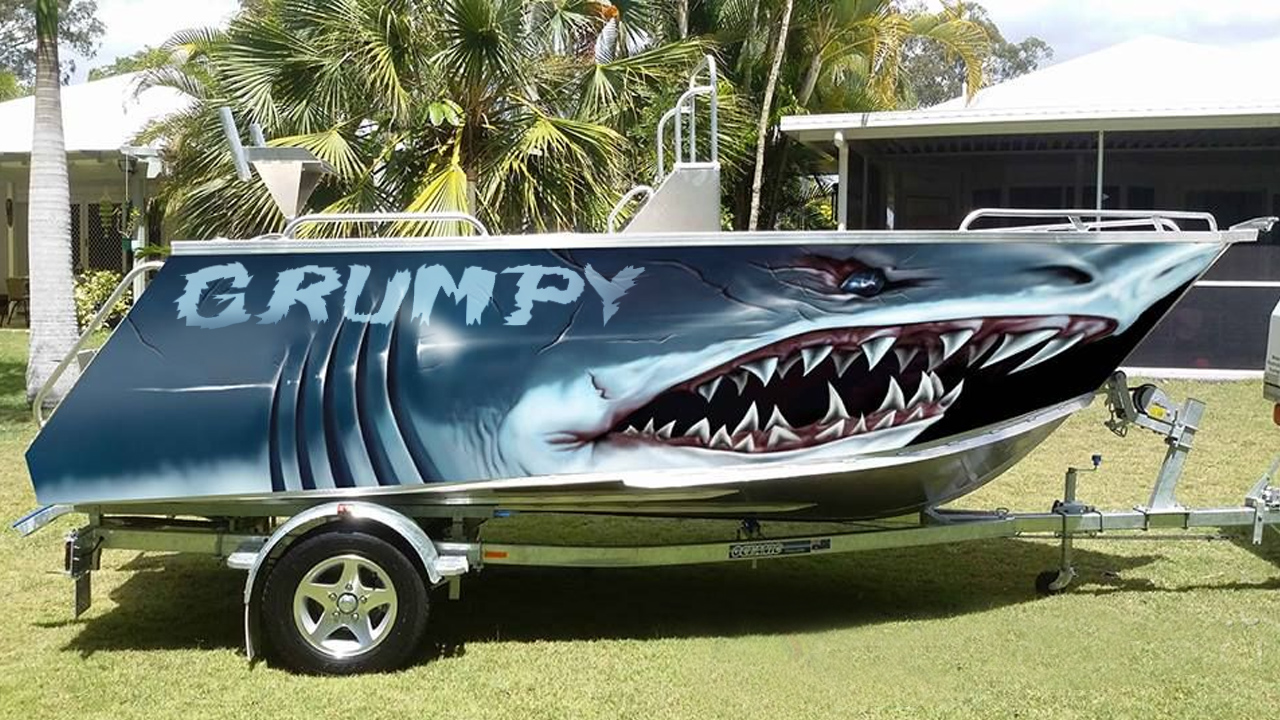 This Might Be A Warning: It could just be a bluff, but do you really want to take that chance? After all, a guy willing to name his boat "grumpy" is probably not someone you want to spend much time with anyway.  We  wonder  if  this  decal comes in a bumper stickers form?
2/10
Error 404
Error 404: Error 404 water not found, motor too small, the boat is in the yard, not the marina. Mistake, the neighbors don't think this is funny. But we do!
1/10
Whatever II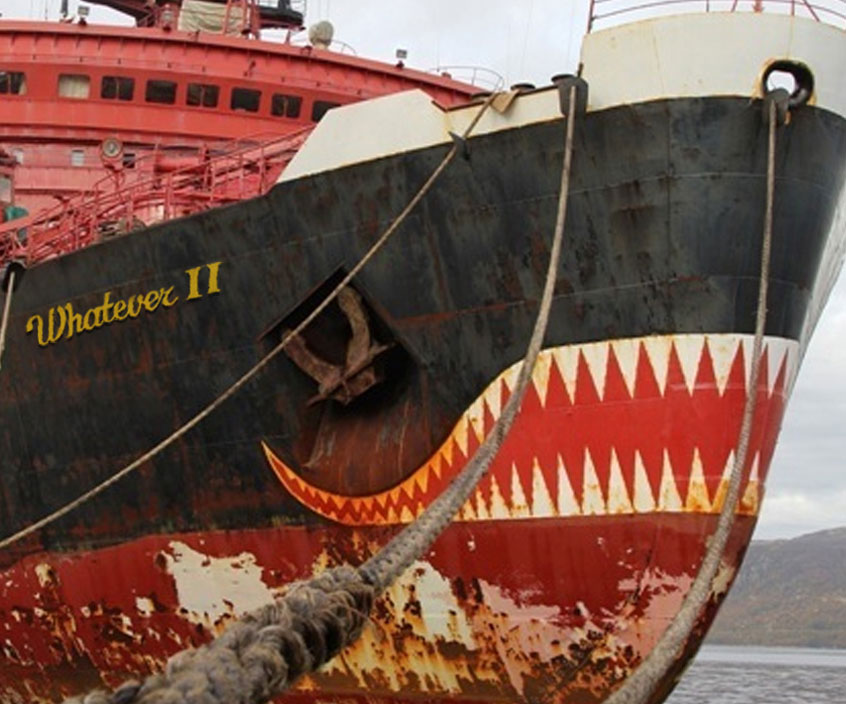 Lazy? Maybe, But We L0ve It Anyway: Maybe this person just gave up. But they did it with style, and quite possibly for the second time. And really, once you've named one boat "Whatever," you really have to keep the name going in all your future boats.
If you like those, here are 50 funny boat names you'll love!