These Funny Road Signs Made Us Laugh And Cringe
Road signs are supposed to serve useful, even vital, purposes. You'd think that would mean that they're always non-nonsense, clear messages to drivers and pedestrians. The reality, however, is that road signs are often pretty hilarious- sometimes unintentionally. Keep scrolling to enjoy the funniest road signs we could find.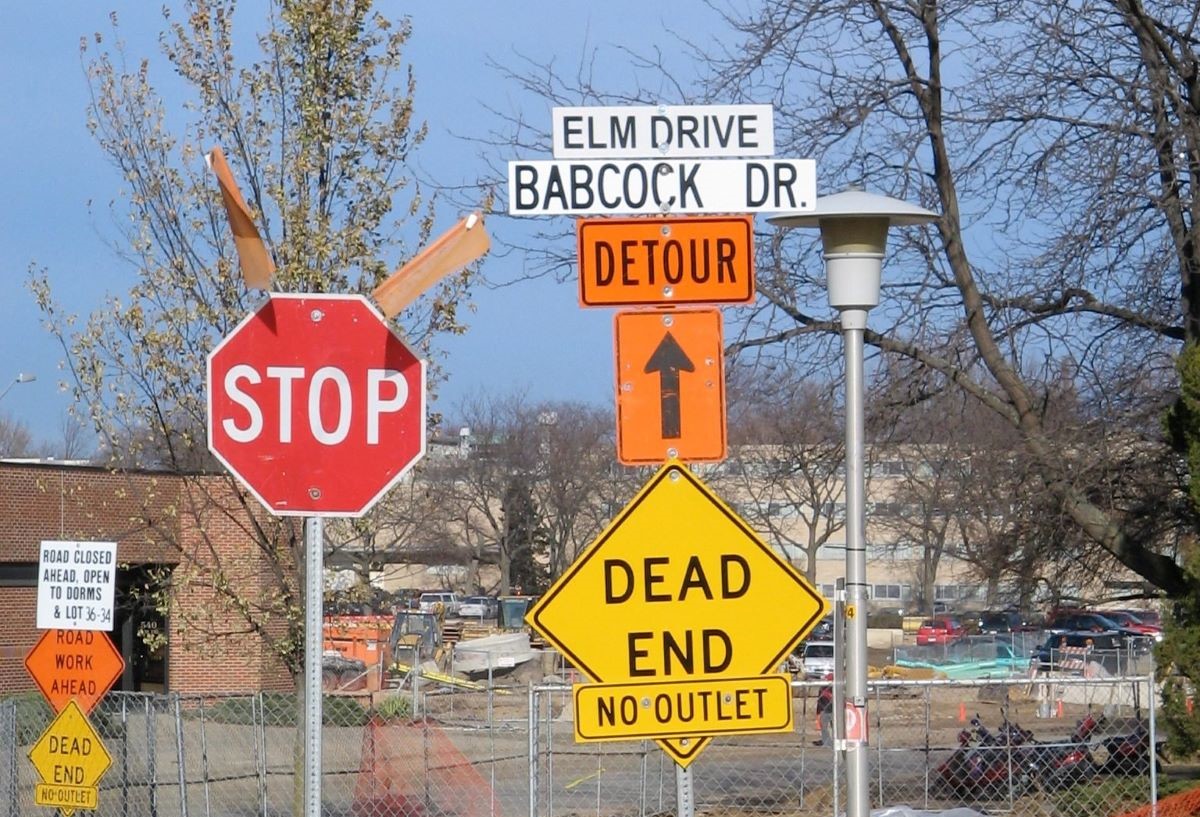 What a great detour
It's a detour, wait, it's a dead end, wait, what do I do? Just hope you never pull up to a sign like this. That's probably the winning strategy here. If you do, we suggest you simply turn around and go home. It's not your day.
NEXT: What kind of camp, now?