Why You Never Take Your Duramax Lifted Chevy Mudding Alone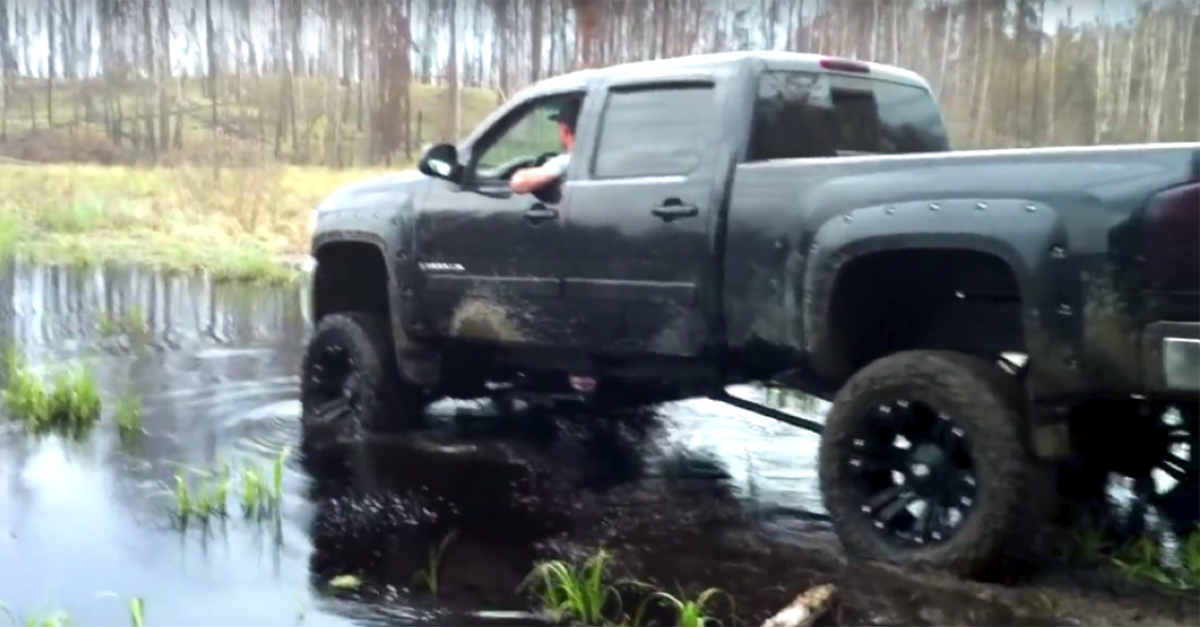 Dirt roads, lifted trucks, mud bogs, sometimes you just have to go for it. That's exactly what this lifted Duramax Chevy does. This scene is no doubt played out thousands of times each week with teenage guys and adult males nationwide. We can't help it. It's in our blood. There's something about getting inside a big truck and splashing through a massive mud bog that gets your adrenaline pumping. At least, that's how it should be. It seems our buddy here has more of a problem getting to the other side. If there were a mud bog joke like the "why did the chicken cross the road?" joke, well, we would never know. Take a look at this to see why.


He never makes it. I know it's sad, try to fight back the tears. It all goes south after puddle one. That first little mud hole needs a bit of coaxing to get him and his lifted Chevy to roll on through, but once he does; his confidence seems to swell a bit. For on that second muddy hole, though he approaches with caution, he is determined… at least until his front tire sinks into the mud bog like a hero in quicksand from one of those old Tarzan movies. What to do, what to do? Well, fortunately he has a few of his buddies close at hand. In fact, it seems like they may have had a sort of premonition about what was going to happen and simply neglected to tell him. However, if you have ever been out in one of these bogs and gotten stuck all by yourself, you know it is not fun. In fact, it can be quite terrifying.


For starters, there is no one around to hook a toast draft or chain to and pull you out. If you have a winch, you have to be able to attach it to something. Often times, in the middle of a mud bog, there is not much to attach a winch to. Besides that, even if you could, you would have to risk getting out in the bog and hoping you didn't sink in quicker than your lift truck did. It can be harrowing for sure.

 So, besides never going out mud riding in your lifted Duramax pick up truck alone, what should you do? Well, here are a couple of tips to keep you and your Chevy moving right on through. Take them to heart, and put them to good use. These will save you frustration, and more importantly, vehicle damage in the long run. After all, the goal of mud riding is to have fun and continue doing it. It really stinks to spend your hard earned money repairing your truck, because you didn't have the foresight to make sure you could conquer the bog.
 (more…)

1. Have a way to communicate. That's right, if you plan on going it alone and you don't have a buddy with you like our friend, you need some sort of way to communicate w