This Can-AM Outlander Can Tow Out a Chevy 4×4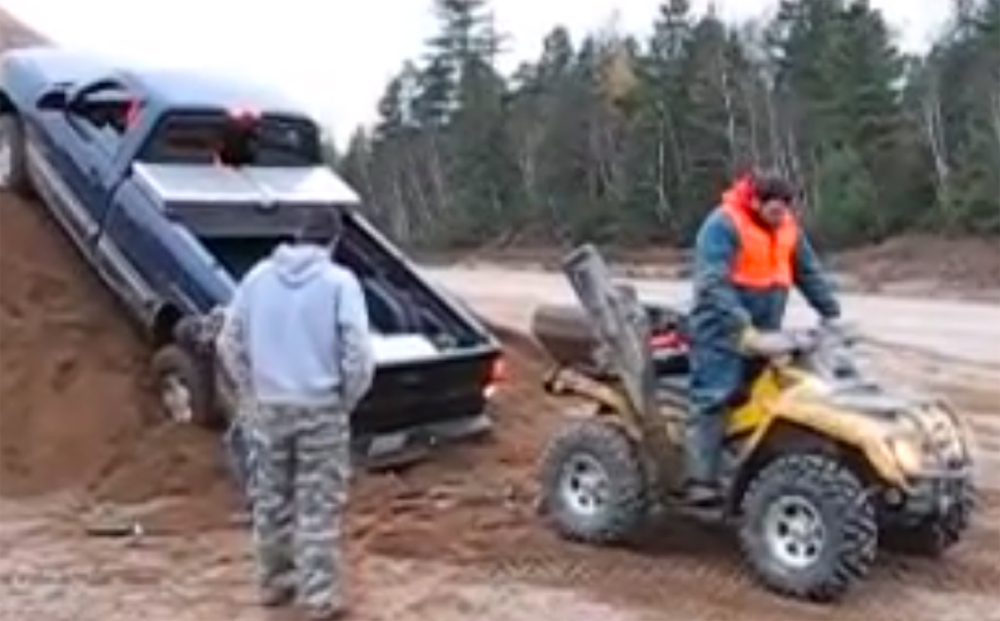 With a ROTAX® V-Twin engine capable of up to 71 horsepower, this Can-AM Outlander 800R DPS is certainly the right pull in the right place. Here, we can see a Chevy 4×4 made the mistake of choosing to confuse a soft pile of dirt for an off-roading challenge. Challenge accepted… And failed. To the truck's defense, very few factory-line pickups could handle that steep grade of loosely packed soil.
Thankfully, this ATV rider also happened to be in the area and able to offer a helping hand. What's not commonly known about ATVs is their versatility in a wide range of environments. While not the typical go-to vehicle for pulling a full size pickup out of a tight jam, in this situation, the Can-AM proves its worth as a premium value all terrain recreational vehicle.
Decidedly a Can-AM – Not a Can-NOT
Commonly compared against the Polaris Sportsman 850 class of ATVs, this model has a pound-for-pound power advantage over the other premium model. Packing in 9.7 hp per 100 lbs of weight, this all terrain vehicle is an understated powerhouse in this arena.
• Suspension Reduces Tire Wear
Additionally, with TTI Rear Suspension, it's able to handle the rigors of transitioning from on-road to off-road without putting unnecessary wear on the wheels. Not as great as the double A-arm rear suspension of the Polaris Sportsman 850 in taking the brunt of impact – at least there's fewer parts to repair after the damage is assessed. (more…)
• Differentials are a Game Changer