40 Fittest Celebs Over 40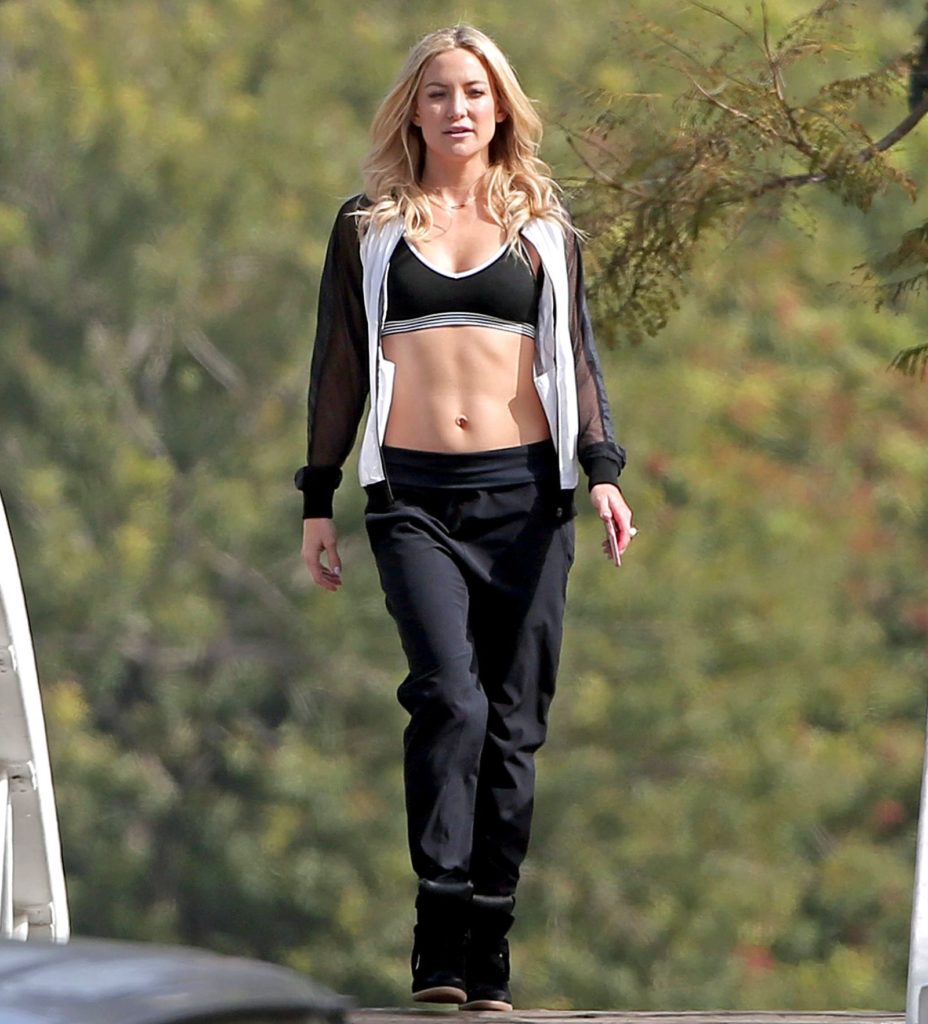 How do celebrities manage to appear ageless after they've gone over the hill? It's more than just genetics or access to the best skincare lines and personal trainers. As you'll see from this list of the 40 fittest celebrities over 40, age is just a number, and the secret to defying the laws of gravity comes in the form of a healthy lifestyle.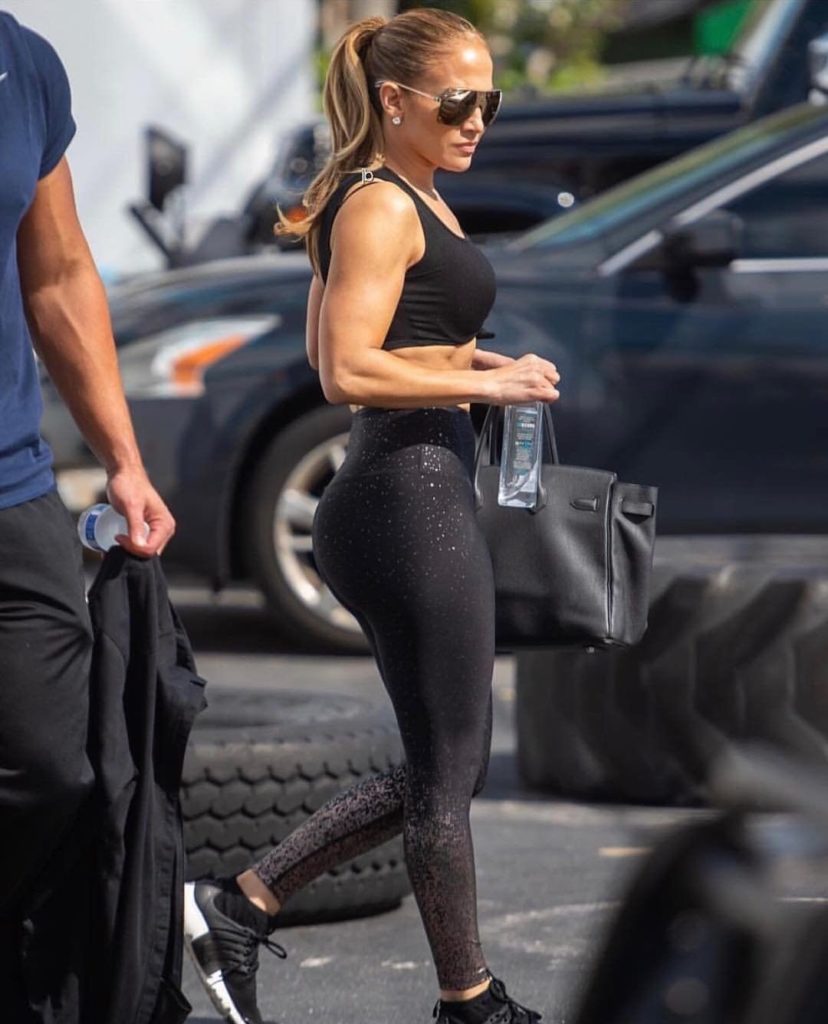 Jennifer Lopez
Jennifer Lopez is an actress, dancer, singer, and entrepreneur who started her career as a backup dancer and Fly Girl on In Living Color in 1991 and rose to fame in the late 1990's as her career as an actress and singer took off. Since then, the now-51-year-old has been known for her svelte physique. J.Lo. focuses on a combination of ab workouts, pole workouts, and lifting. She rarely skips a workout and has the Instagram feed to back it up.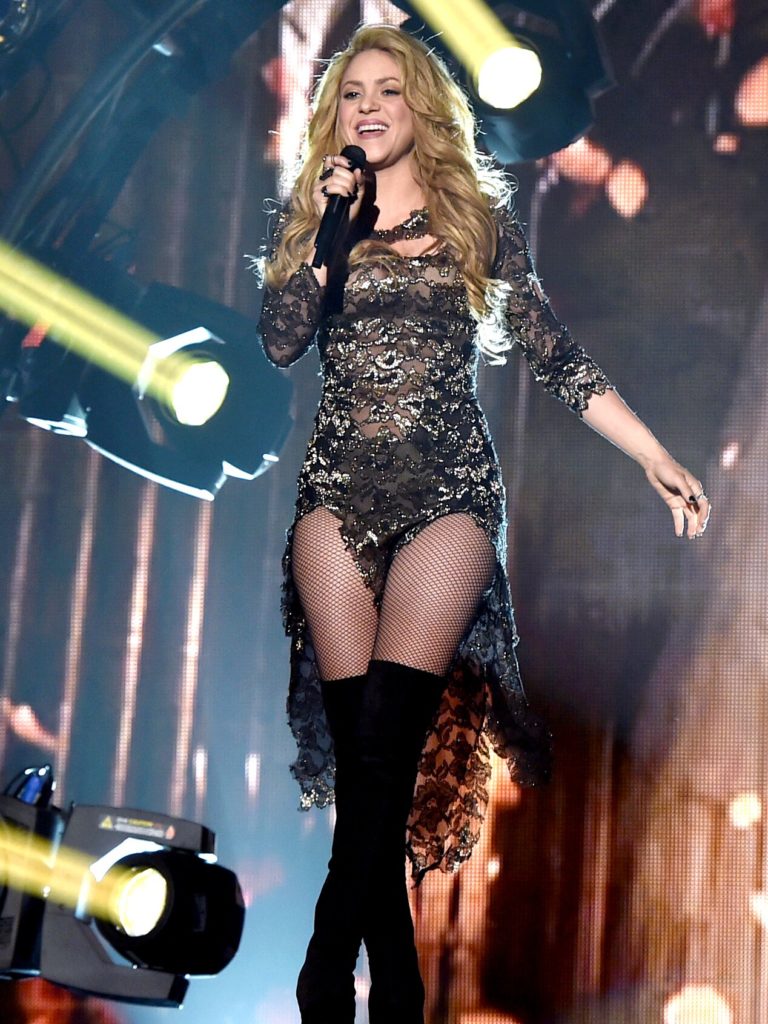 Shakira
Shakira is a Colombian singer and songwriter with over 80 million albums sold, making her the best-selling Latin artist of all time. After releasing several albums in her native Spanish language, she released her first English-language album in 2001, which gave her crossover success in the United States. Shakira's fitness and diet regimen are not for the faint of heart and includes dance interval training, HIIT training, swimming, and strength training. Her diet consists of fresh food, small meals, lots of protein, and the occasional treat. It's no wonder the 44-year-old hasn't aged a bit since her years as a teenage Spanish-language singer.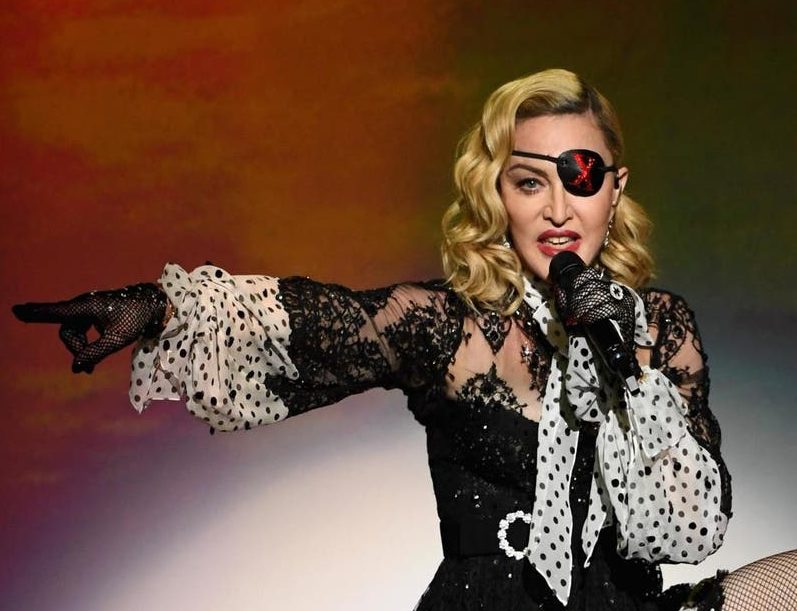 Madonna
Madonna is a singer, songwriter, entrepreneur, actress, and one of the biggest cultural icons this world has ever known. A champion of fitness since the early stages of her career in the 1980's, at 62 years old, Madonna is a fitness powerhouse. She even opened her own line of fitness studios called Hard Candy. Madonna's workout routine consists of five to six workouts a week combining yoga, Pilates, and dance. She pairs this with a very clean diet consisting of eggs, pressed juices, organic protein bars, quinoa, and other clean foods. With a fitness and diet regimen like this, we have no doubt Madonna won't be exiting the stage anytime soon.
As you can see, she's clearly one of the fittest celebrities over 40!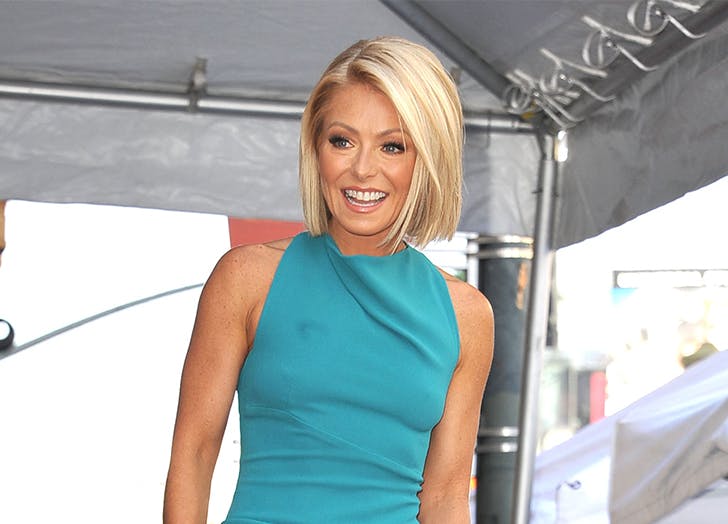 Kelly Ripa
Kelly Ripa rose to fame in the early 1990's in her role as Hayley Vaughn on the ABC Soap Opera All My Children, but is best known as co-host on Live! With Kelly and Ryan. For years, Kelly has worked with Anna Kaiser, founder of AKT fitness studio in New York City, for those popping arm muscles she's known for. She's also a fan of resistance bands and core training (hence those taught abs). As the wife of the equally-fit Mark Consuelos, 50-year-old Ripa should have no problem staying motivated in the gym.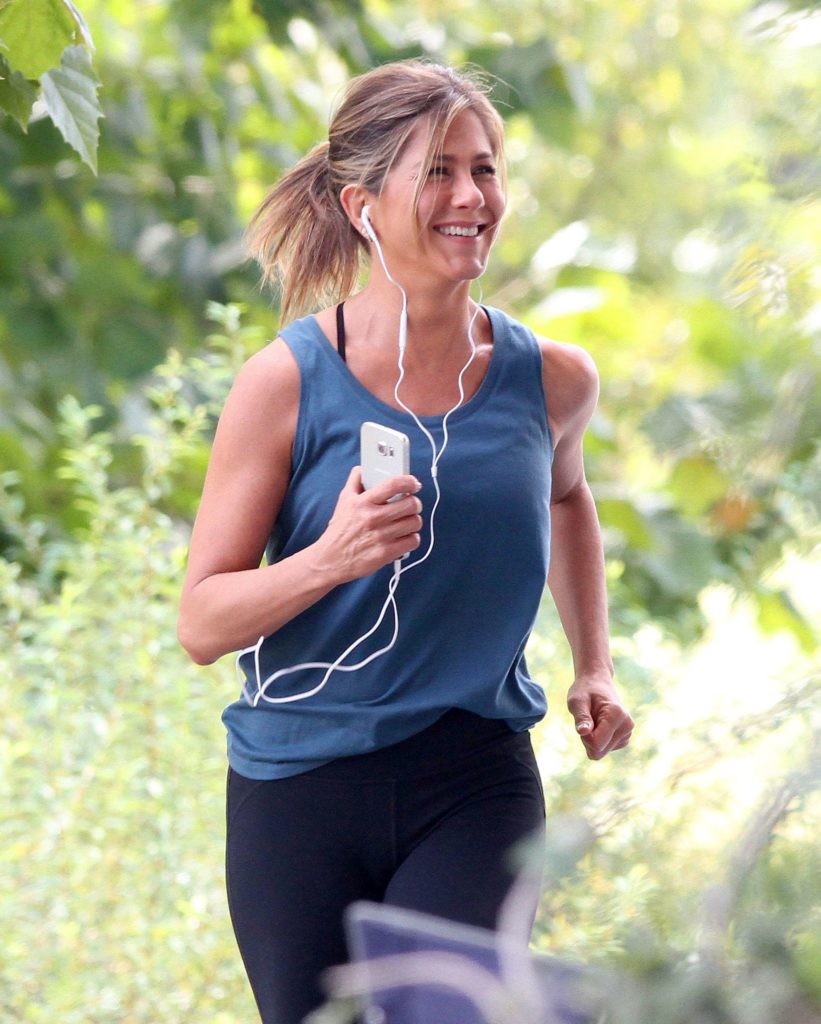 Jennifer Aniston
Jennifer Aniston is one of Hollywood's highest-paid actresses and became a household name starring as Rachel on the hit 1990's sitcom Friends. At 52 years old, Aniston's workouts are as hardcore as ever. According to her trainer, she works out three to seven days a week, which includes a variety of boxing, strength training, and cardio. She loves core work and isn't afraid to get up at the crack of dawn if it means fitting in a workout session. The ageless Aniston doesn't look a day over Rachel.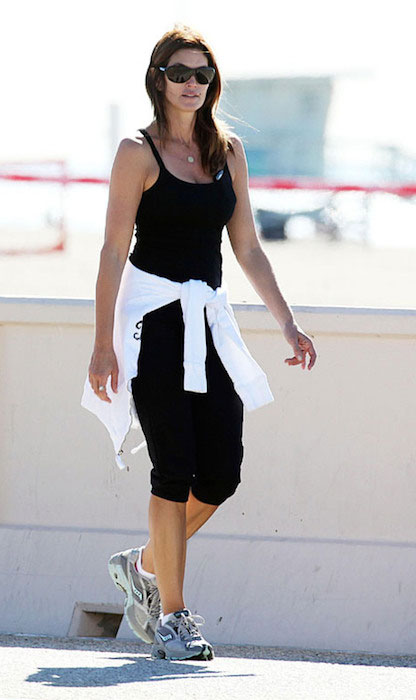 Cindy Crawford
Cindy Crawford is a model, actress, and businesswoman who rose to fame as a supermodel and host of MTV's House of Style in the early 1990's. When it comes to this 54-year-old's workout routine, consistency is key. She trains with a full circuit workout that offers variety, so she never gets bored, with a focus on advanced ab exercises. It's no wonder Cindy is known for her sculpted body just as well as she's known for her trademark beauty mark above her lip.
As you can see, she's clearly one of the fittest celebrities over 40!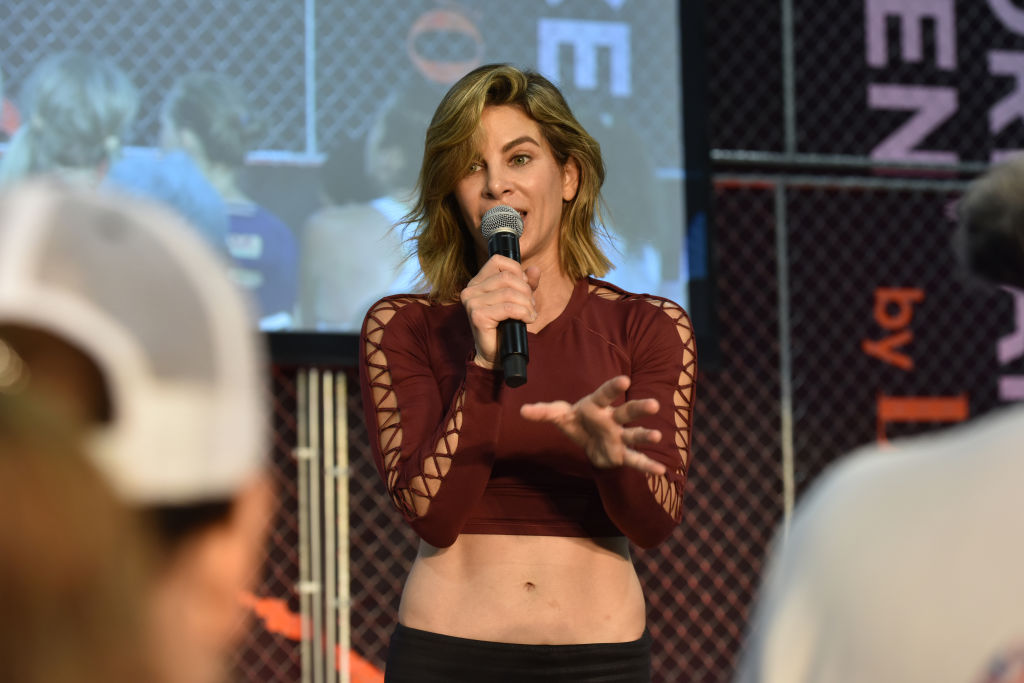 Jillian Michaels
Jillian Michaels is a personal trainer, author, business woman and television personality known for her appearance on The Biggest Loser. Jillian works out four days a week and has three rest days. High-intensity interval training, metabolic circuit training, and weight and resistance training are her go-to workouts, and she groups her workouts into muscle groups, giving herself two days to rest between workouts for a specific muscle group. At 46 years old, Jillian Michaels proves you don't have to overdo it to maintain a svelte figure.
As you can see, she's clearly one of the fittest celebrities over 40!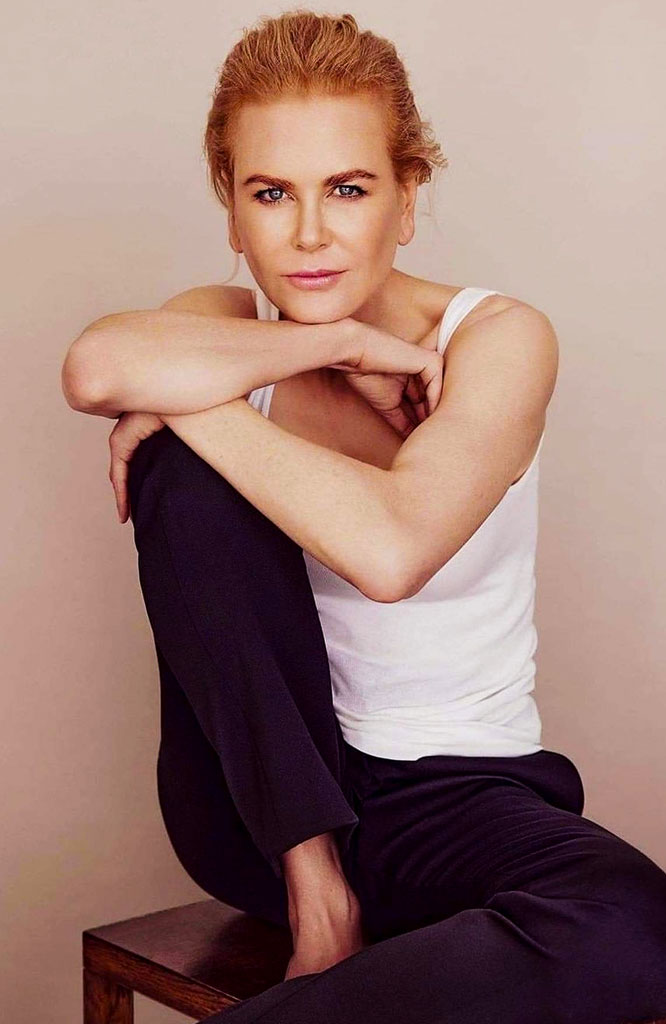 Nicole Kidman
Nicole Kidman is an Australian-American actress who broke into mainstream Hollywood in her role opposite ex-husband Tom Cruise in Days of Thunder in 1990. She went on to star in films such as Far and Away, Batman Forever, Eyes Wide Shut, and Moulin Rouge. 53-year-old Kidman follows the 80-20 rule for dieting and eats what she wants in moderation, and has said she's fond of Australian dishes. Her workouts include yoga and spinning, maintaining her slender figure without any punishing workout routines or self-depriving diets.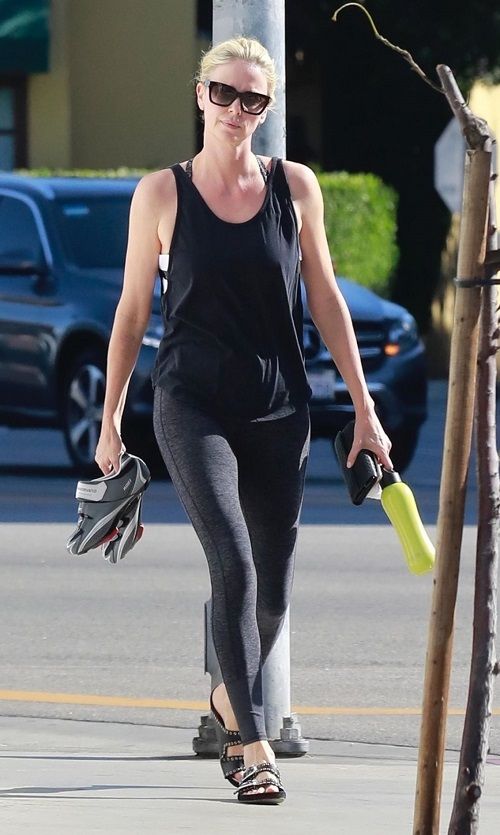 Charlize Theron
Charlize Theron is a South-African and American actress and producer. As one of Hollywood's highest-paid actresses, she owns her own production company, Denver and Delilah Productions. She gained 30 pounds for her role in Monster in 2003, a bold move by Hollywood standards. Charlize's diet consists of dark-colored fruits and greens, vegetables, and protein, maintaining a clean, low-carb diet. Workouts consist of spinning, high-powered yoga, and ballet-based full-body training, so it's no wonder she's able to keep her 45-year-old body in tip-top shape for movie roles.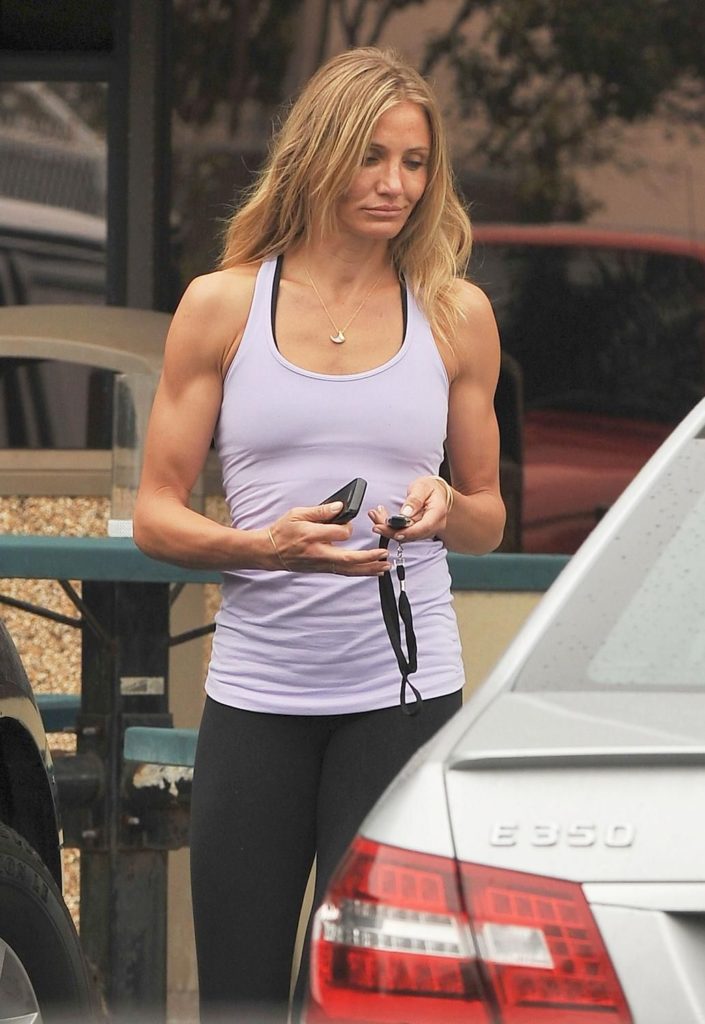 Cameron Diaz
Cameron Diaz is an American actress, producer, model, and author who made her film debut opposite Jim Carrey in The Mask in 1994 and rose to fame a few years later starring as Mary in There's Something About Mary. She has since retired from acting but is still a prominent figure in Hollywood. Diaz strength trains intensively, using tires during her sessions, and is a fan of golfing and other low-key outdoor sports to keep her figure trim. At 48 years old, it's clear there's something about Cameron's workout regimen that keeps her looking young.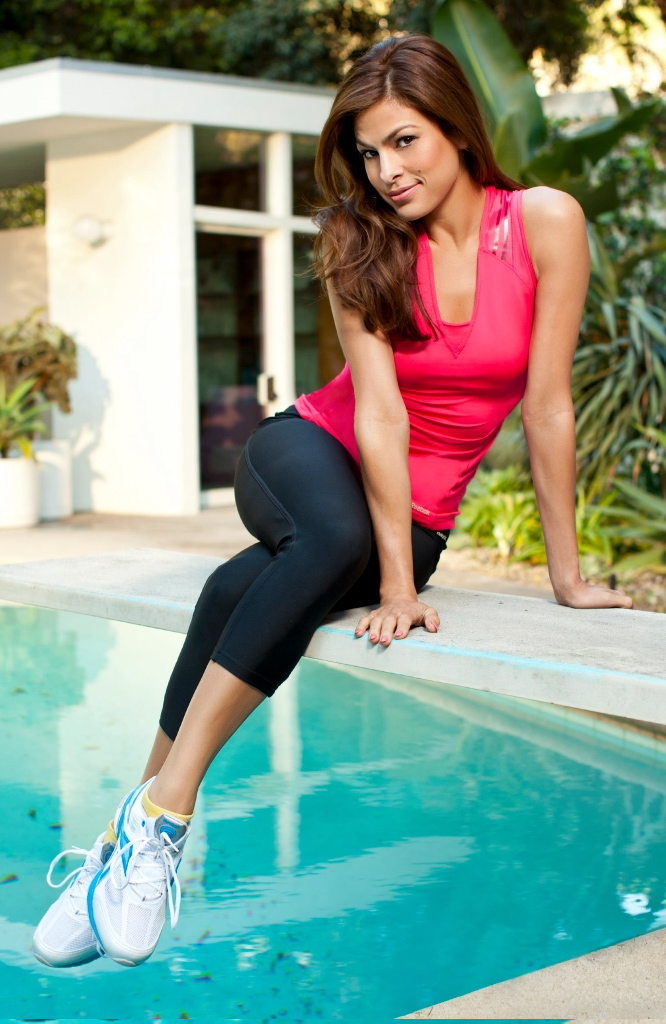 Eva Mendes
Eva Mendes is a 46-year-old American actress, model, and businesswoman. Her breakout role in Training Day in 2001 led to a string of other commercially successful films throughout the 2000's and beyond, including 2 Fast 2 Furious and Hitch. Mendes stays in shape by doing intervals of running mixed with strength training and weight lifting. She eats the same foods consistently day to day, with the occasional treat, and stays well-hydrated, which explains her beautiful skin and radiant glow.
Jada Pinkett-Smith
Jada Pinkett-Smith is a 49-year-old American actress, screenwriter, producer, musician, and businesswoman who is married to actor Will Smith. Jada has been working out and eating right for years and hasn't aged a day since her Hollywood breakthrough in 1996 opposite Eddie Murphy in The Nutty Professor. Jada eats to fuel her body and not for pleasure and drinks plenty of water. Workouts consist of intense HIIT sessions with her trainer. Making health and fitness a priority has paid off well for Will Smith's leading lady!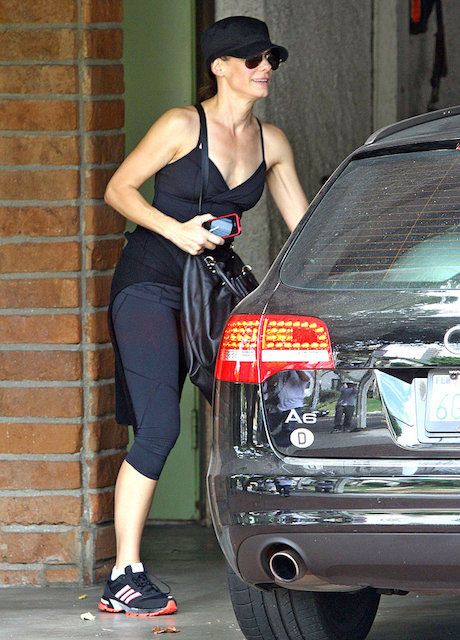 Sandra Bullock
Sandra Bullock is an American actress and producer. Her breakthrough came with her role in 1994's Speed and she went on to star in a slew of romantic comedies including While You Were Sleeping, Hope Floats, and Miss Congeniality. Sandra has maintained her 5'7", 122-pound frame by eating a clean diet high in protein and avoiding carbs. Workouts include kickboxing, hiking, yoga, and strength training. She may be 53 years old, but with this healthy lifestyle, it's no surprise she doesn't look a day over 30!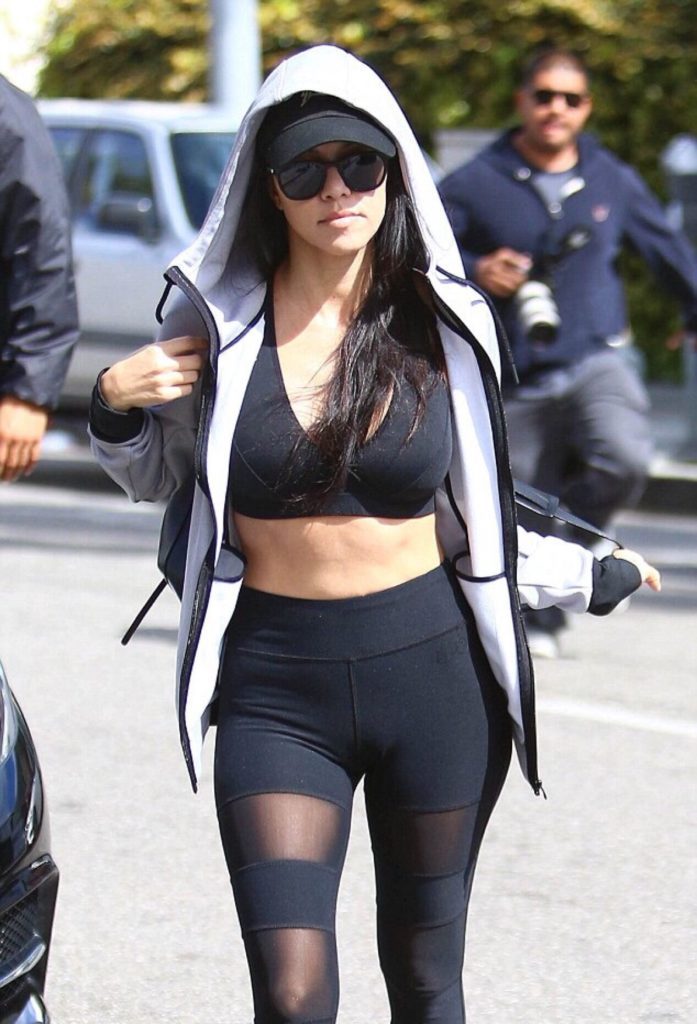 Kourtney Kardashian
Kourtney Kardashian is the eldest daughter in the Kardashian family and is a reality TV star, socialite, and business woman known for starring on Keeping Up with the Kardashians, Kourtney and Khloe Take Miami, and Kourtney and Kim Take New York. Now 41, Kourtney stays in shape with cardio, glute-focused workouts, and Pilates. Her diet consists of oatmeal, fresh salmon over salad, and homemade soup. Now in her 40's, Kourtney has no problem keeping up with the fitness routine that made her curvy body famous.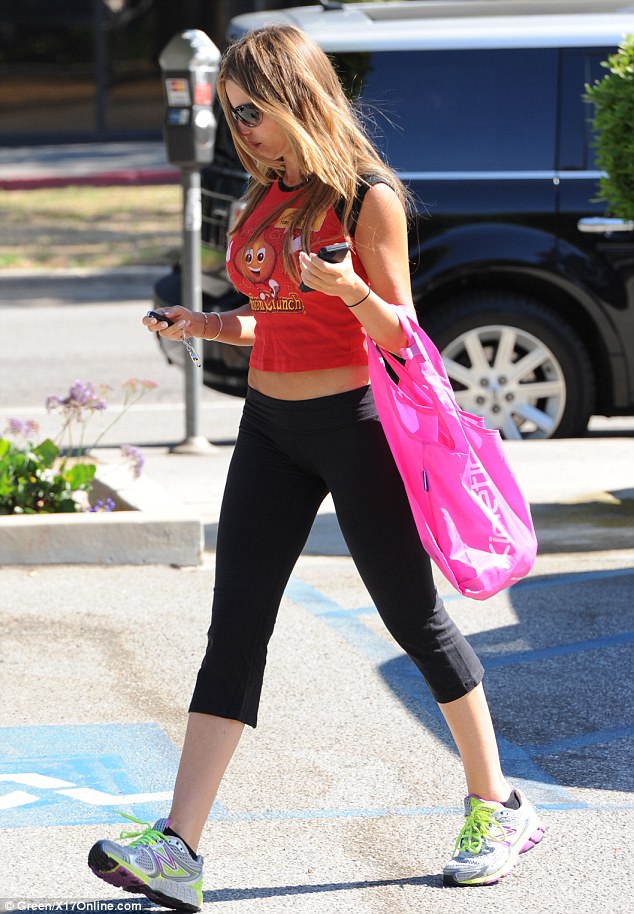 Sofia Vergara
Sofia Vergara is a Columbian-American actress, television producer, and model and has been the highest-paid actress on American television since 2013. She's best known for her long-standing role on Modern Family and is currently a judge on America's Got Talent. The 48-year-old maintains a disciplined diet low in carbs, but allows herself to indulge in a sweet treat from time to time. She claims not to be a fan of working out, but works out at least five times a week, nonetheless, with Pilates or speed-walking on the treadmill (she hates running). Her fitness goal? To stay fit while not sacrificing her famous curves!
One of the fittest celebrities out there is next!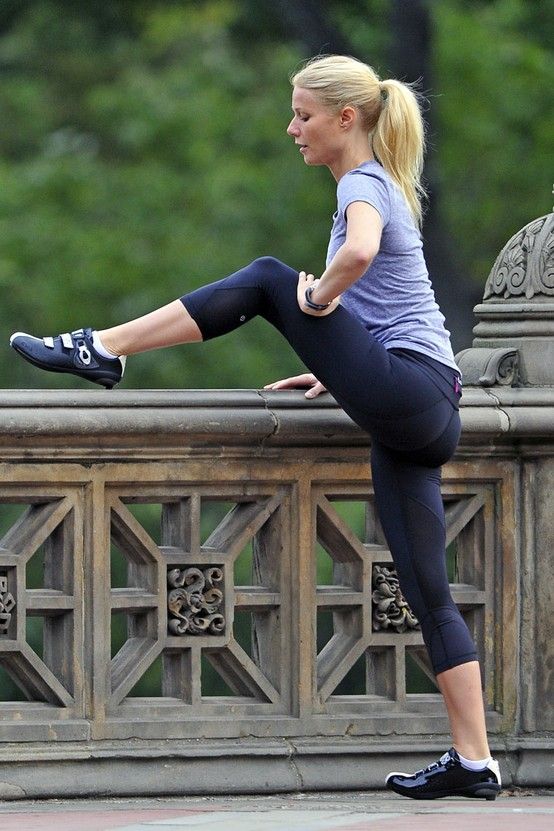 Gwyneth Paltrow
Gwyneth Paltrow is an American actress, businesswoman, and author. She made her Hollywood debut in 1995's Seven followed by Emma the following year and has maintained a successful film career since then. Gwyneth does five 45-minute cardio workouts a week as well as 45-minute muscular structure work through yoga. If she has a big event coming up, she ups her workouts to two-hour sessions six days a week. She also does dance aerobics classes and avoids processed foods by keeping healthy snacks on hand. Now 48 years old, Gwyneth's healthy lifestyle will help maintain her lithe and toned body well into her 50's.
One of the fittest celebrities out there is next!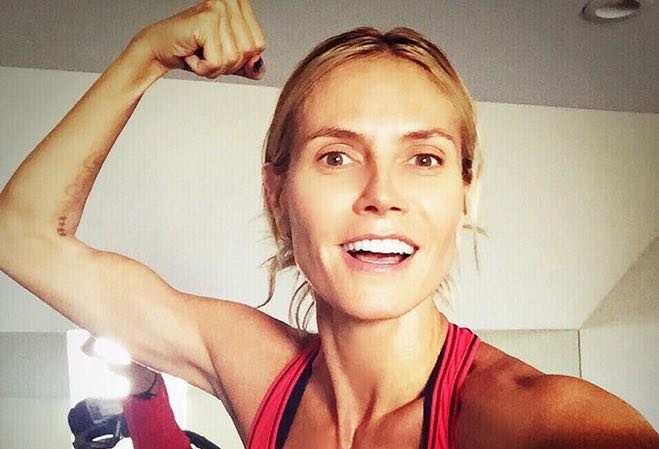 Heidi Klum
Heidi Klum is a German-American model, television host, producer, and business woman. She became a household name after her appearance on the cover of the Sports Illustrated: Swimsuit Issue in 1998 and as one of the original Victoria's Secret Angels. More recently, Heidi is a recurring judge on America's Got Talent. Heidi keeps in shape by running and doing yoga, but claims to "not work out that much." Her diet is high in protein, and Heidi claims she "eats a lot," but says eating the right things allows her that flexibility. At 47 years old, Heidi could give the current Victoria's Secret Angels a run for their money!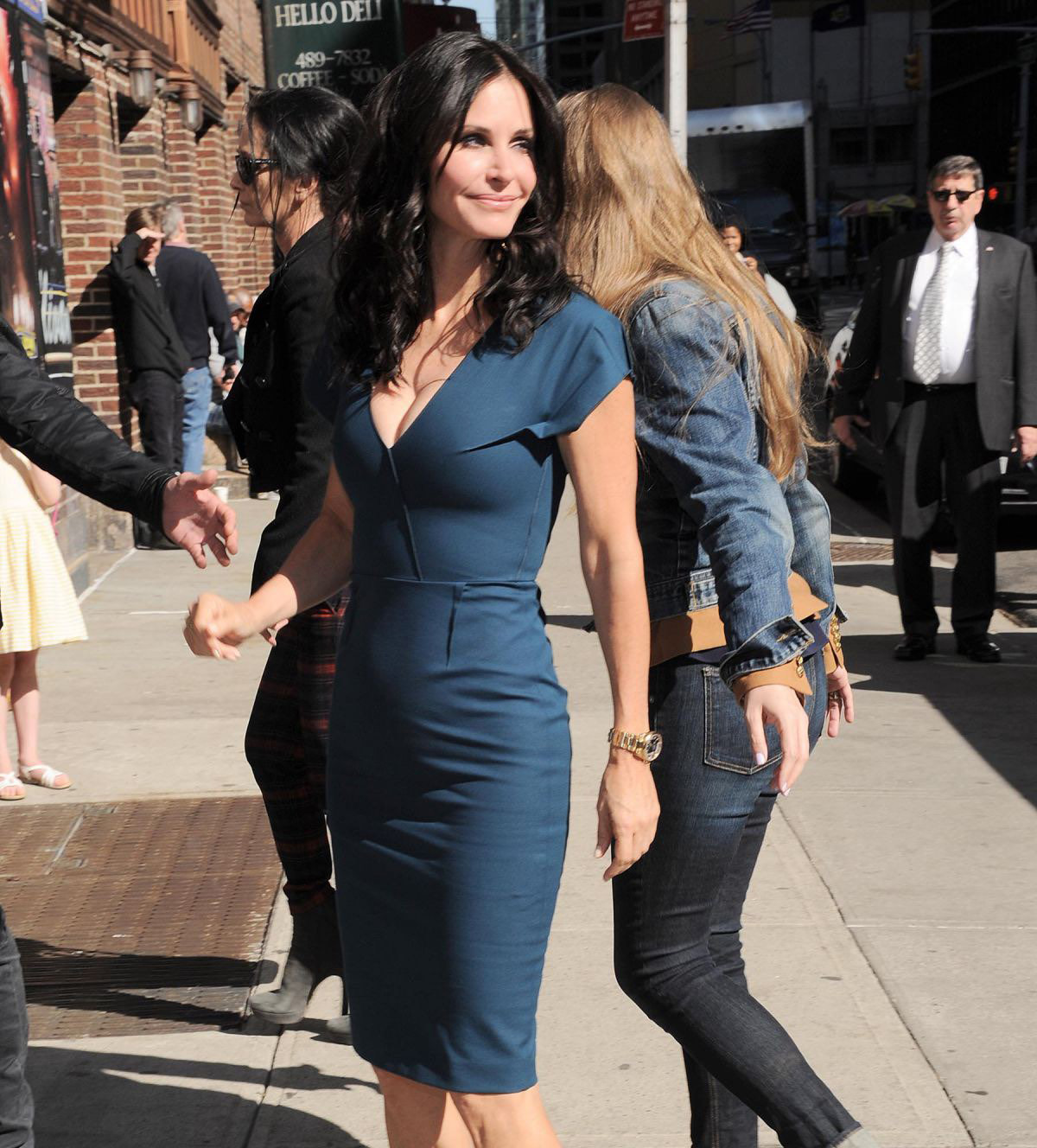 Courteney Cox
Courteney Cox is an American actress, producer, and director best known for her role as Monica Geller on the NBC hit sitcom Friends and as Gale Weathers in the horror film franchise Scream. She also owns her own production company, Coquette Productions. From dancing in videos alongside her daughter on Tik Tok, working out with friend (no pun intended) Jennifer Aniston, surfing, staying hydrated, and more, this 56-year-old ageless beauty is walking proof that a healthy lifestyle is key to lifelong longevity.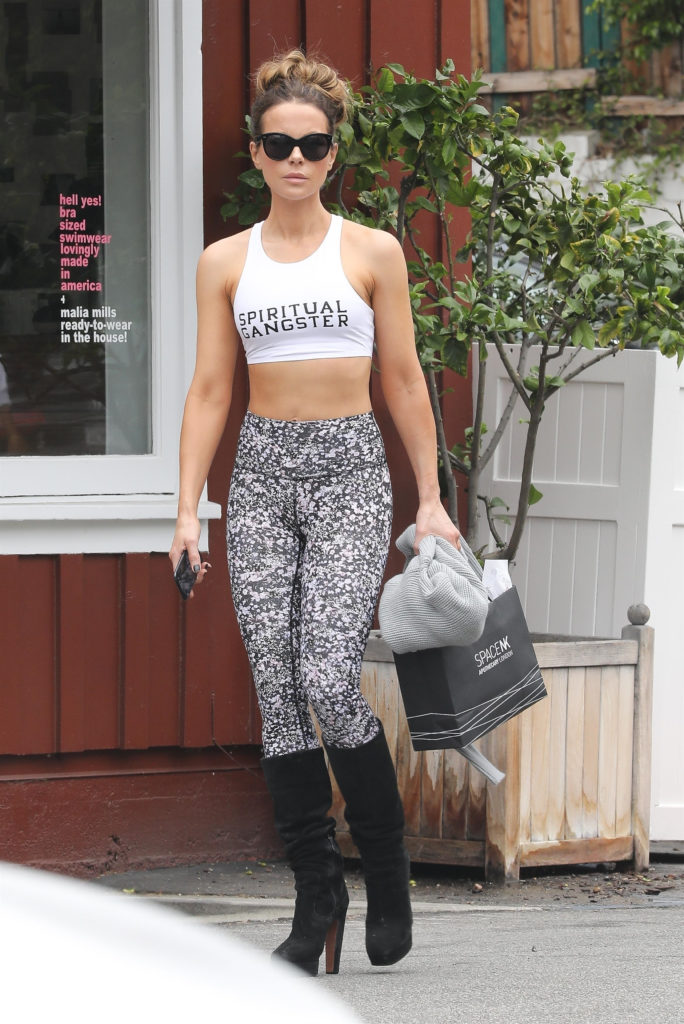 Kate Beckinsale
Kate Beckinsale is an English actress and model who made her film debut in Much Ado About Nothing in 1993 while studying at the University of Oxford. She went on to appear in a string of British costume dramas in the early 2000's before branching out into other genres, including the war drama Pearl Harbor in 2001. The 47-year-old avoids carbs and processed sugar when possible, and works out four to five times a week doing cardio circuit routines coupled with strength training exercises. Kate claims the 40's is "her" decade, and it's easy to see why!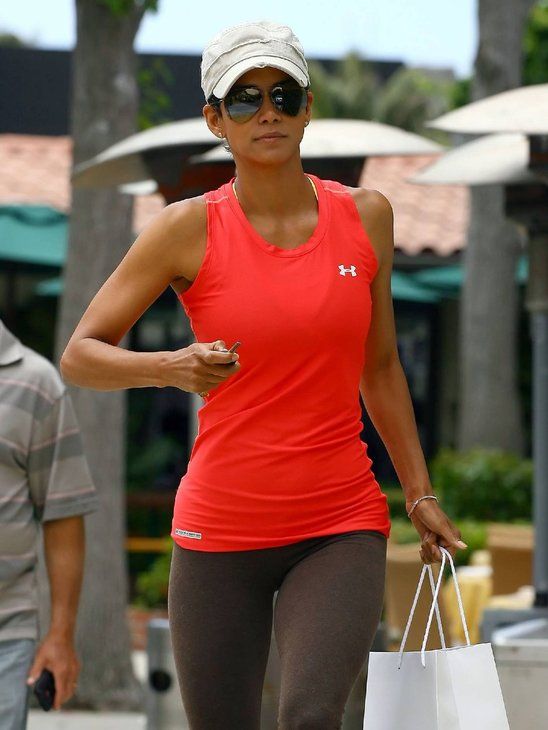 Halle Berry
Halle Berry is an American actress whose big breakthrough came in 1992 starring alongside Eddie Murphy in Boomerang. She was the first and only woman of color to win the Academy Award for Best Actress for her performance in 2001's Monster's Ball. Halle stays fit through practicing MMA-style boxing and core strength-training with planks and lunges. She practices intermittent fasting and maintains a Keto-based diet. At 54 years old, Halle is still snagging roles that require her to be in tip-top shape.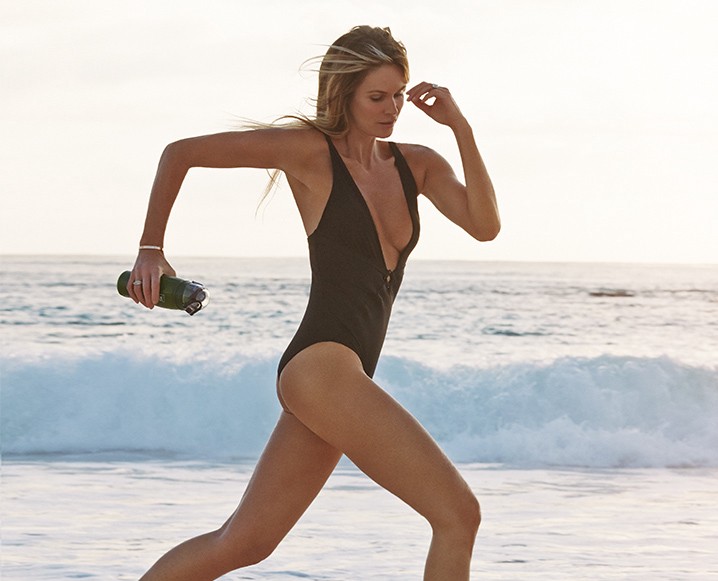 Elle Macpherson
Elle Macpherson is an Australian model, businesswoman, and actress best known for being featured on the cover of the Sports Illustrated: Swimsuit Issue a record five times. Referred to as "The Body" by Time magazine, the now-56-year-old Macpherson is still as fit as she was in her supermodel heyday. She has since founded Wellco, a line of nutritional supplements. Macpherson stays fit by eating clean, small meals throughout the day, and often has a healthy shake or smoothie for an afternoon snack. Her workout activities vary depending on her schedule. Yoga, walking her dogs, swimming, and using the elliptical are a few of her favorites. It's no wonder Time magazine dubbed her "The Body."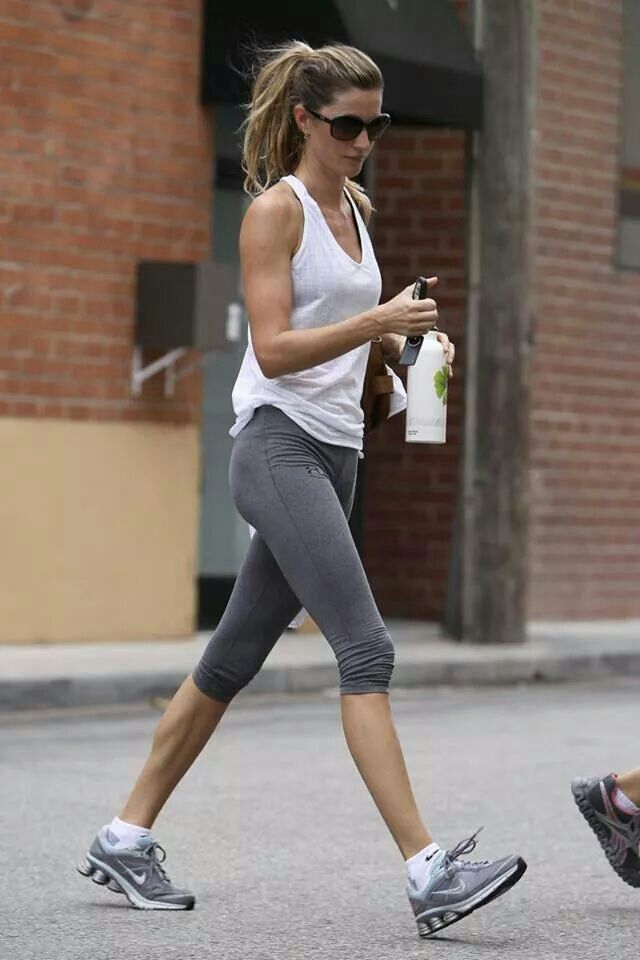 Gisele Bundchen
Gisele Bundchen is a Brazilian model, actress, and businesswoman. She is one of the highest-paid supermodels and signed the biggest contract with Victoria's Secret to date, spending seven years as a Victoria's Secret Angel, beginning in 2000. She has since retired from modeling and spends her time focusing on her philanthropic efforts. Retiring from modeling hasn't kept Gisele from staying fit, though. The 40-year-old eats a plant-based diet, with minimal meat and dairy products. Workouts consist of yoga and Pilates. With her toned physique, Gisele makes 40 look like the new 30.
One of the fittest celebrities out there is next!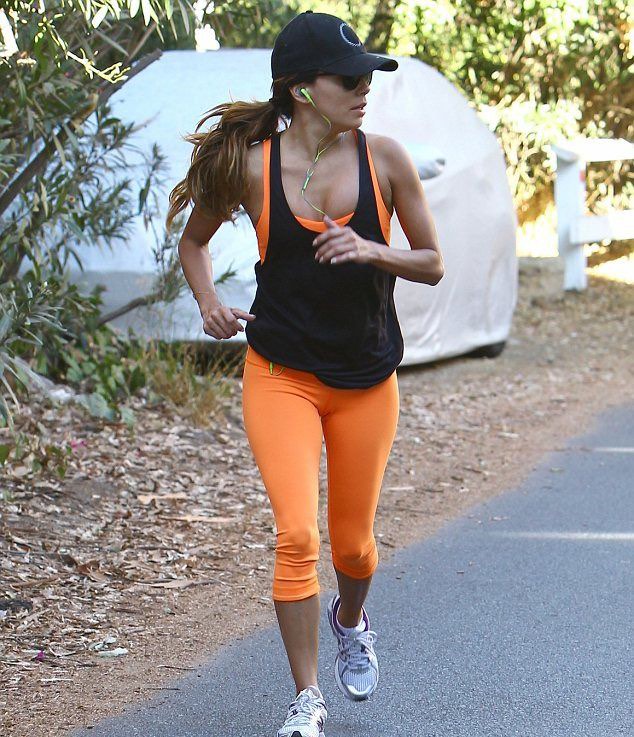 Eva Longoria
Eva Longoria is an American actress and producer who rose to fame in her role as Gabrielle Solis on the hit TV show Desperate Housewives. She has since served as executive producer for the Lifetime television series Devious Maids and also served as executive producer for two social issue documentaries, Food Chain and The Harvest. Her workout routine is a mix of yoga, strength training, weight lifting, and cardio. She's a fan of eating egg whites, spinach and turkey bacon after morning runs and avoids carbs, wine, and sugar when preparing for a big role or major event. At 45 years old, it's hard to believe Eva has aged at all since her early career days on the CBS soap opera The Young and the Restless.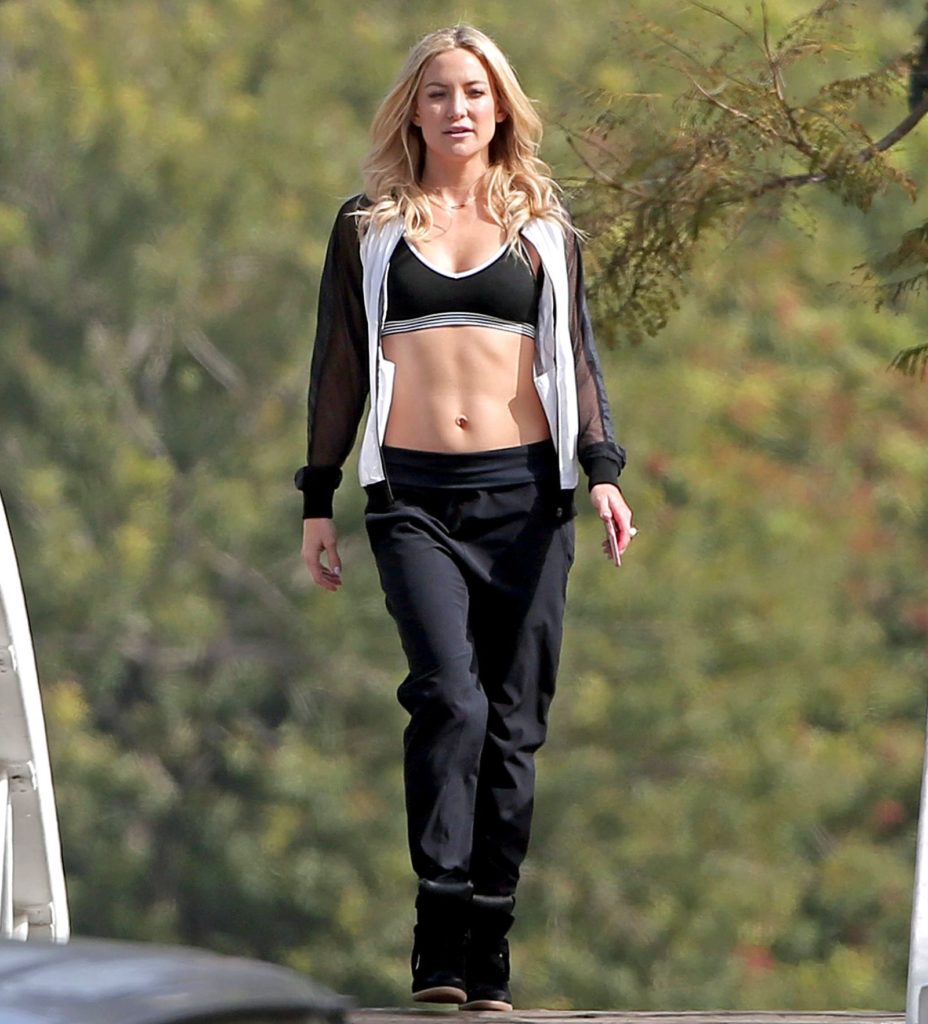 Kate Hudson
Kate Hudson is an American actress, author, and entrepreneur. Her performance in 2000's Almost Famous launched her Hollywood career, and she went on to star in How to Lose a Guy in 10 Days and Raising Helen, among many other successful films. More recently, she co-founded Fabletics, a fitness clothing membership program, and has authored two books in the health and wellness niche. Kate maintains a high-alkaline diet, avoiding acidic foods when possible and primarily eats tofu, nuts, fruits, and veggies. She likes to switch up her workouts and rotates between hiking, Pilates, running, yoga, dancing, cycling, and other activities. At 41 years old, Kate doesn't look a day older than her character Penny Lane in Almost Famous.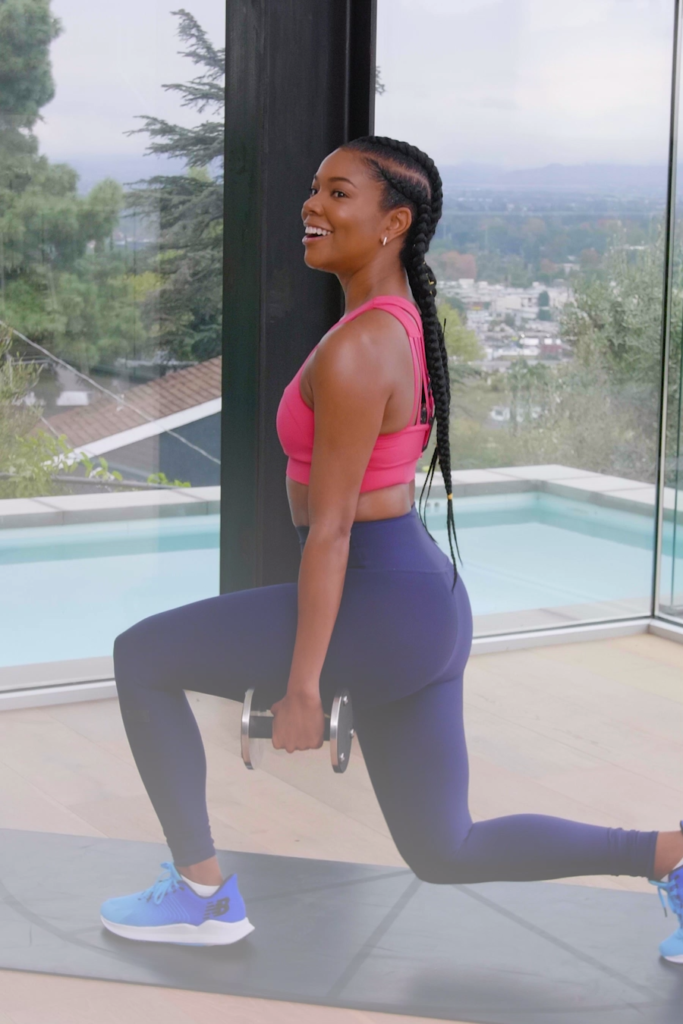 Gabrielle Union
Gabrielle Union is an American actress, activist, and author whose breakout films included the teen comedies She's All That, 10 Things I Hate About You, and Bring It On. She's since starred in several successful films and has authored two books. She's also a partner with FitOn, the fitness app. Gabrielle gets up at 5am to work out and is a fan of weight training, and resistance training. For this 48-year-old new mom, there are no excuses to skip a workout.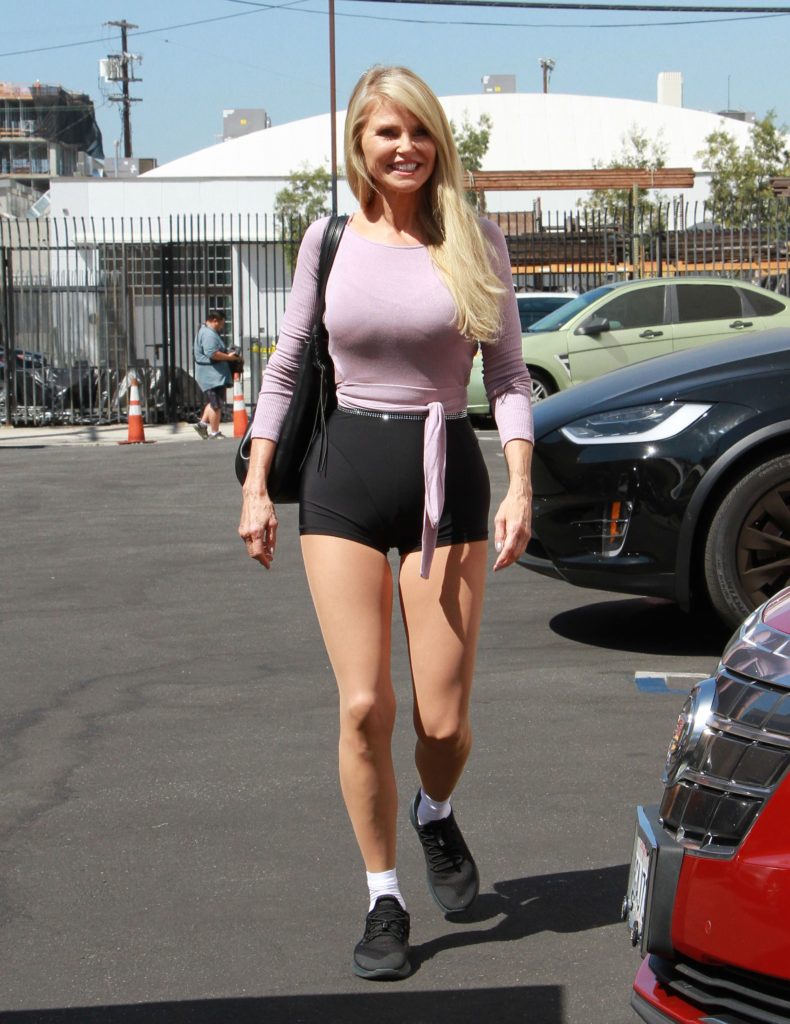 Christie Brinkley
Christie Brinkley is an American model, actress, and entrepreneur who became a household name with her appearance in multiple issues of Sports Illustrated: Swimsuit Issue in the late 1970's, and then spent 25 years as the face of CoverGirl cosmetics. More recently, she returned on the cover of Sports Illustrated: Swimsuit Issue at the age of 63. Brinkley works out with weights or attends spin classes. A vegetarian since the age of 13, she eats a diet with lots of veggies and complex carbs such as brown rice and quinoa. If you're looking for the secret to ageless beauty, look no further than this 67-year-old.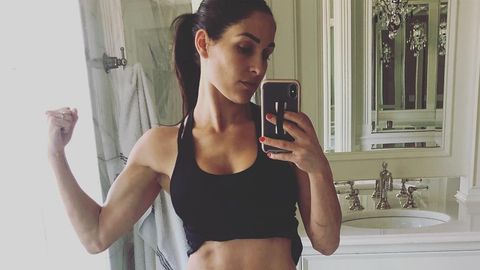 Elizabeth Hurley
Elizabeth Hurley is an English actress, model, and businesswoman who first made it into the spotlight as Hugh Grant's girlfriend in the mid-1990's. She went on to model for Estee Lauder and starred in the 1997 film Austin Powers: International Man of Mystery and more recently stars on the E! original series The Royals. Hurley now 55, drinks two cups of hot water in the morning to boost her metabolism, grows her own produce, and avoids processed foods. She enjoys yoga and Pilates, and while staying active is a part of her lifestyle, she admits she's not fond of the gym. At 55 years old, Hurley has no qualms with rocking her bikini body on Instagram.
One of the fittest celebrities out there is next!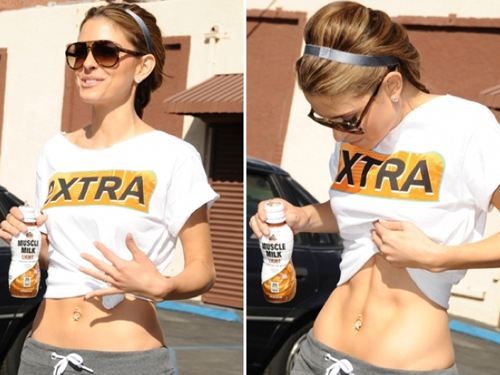 Maria Menounos
Maria Menounos is a Greek-American television reporter, TV personality, actress, and businesswoman best known for hosting Extra and E! News as well as serving as a correspondent for Today and Access Hollywood. She currently hosts the Conversations with Maria Menounos podcast. Maria drinks hot water throughout the day to help with digestion and keeps active daily, whether that means a workout at the gym or finding creative ways to squeeze in an exercise routine around her busy schedule. She believes in not forcing yourself to eat anything you hate and that abs are made in the kitchen-which must be true, if the 42-year-old's Instagram photos have anything to say about it.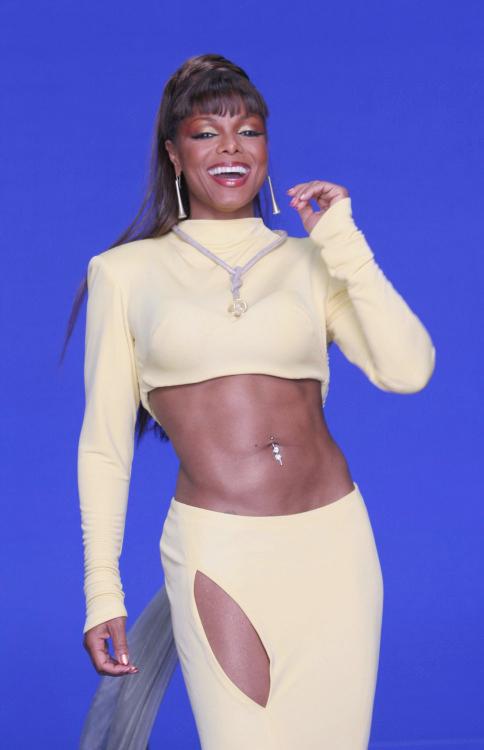 Janet Jackson
Janet Jackson is a 54-year-old American singer, songwriter, actress, dancer, and record producer and is the youngest child in the Jackson family. Janet rose to superstardom of her own right, breaking out in the music industry with a string of hit records in the late 1980's and early 1990's. After giving birth to her first child at the age of 50, Jackson lost over 70 pounds with a dedicated workout regimen focusing on compound exercises, cardio, and weight training, reclaiming the taught abs she's been known for throughout her career.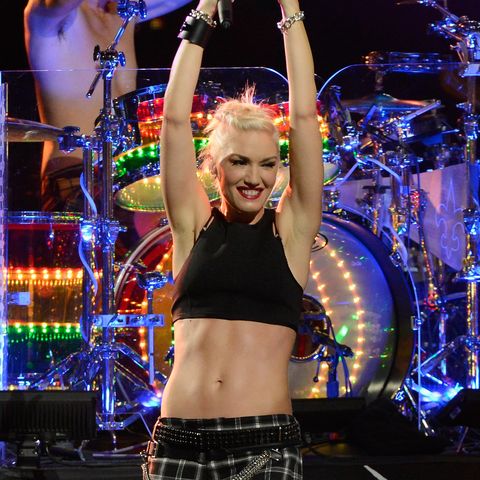 Gwen Stefani
Gwen Stefani is an American singer, songwriter, record producer, fashion designer and actress who rose to fame in the early 1990's as the frontwoman of the band No Doubt. She eventually pursued a solo career and started L.A.M.B., her own clothing line. Stefani's rock-hard abs are, she says, due to her eating clean, doing shows, and working out-she even pays tennis with fiancé Blake Shelton. At 51 years old, there's "No Doubt" Gwen has defied the laws of gravity, and her age.
One of the fittest celebrities out there is next!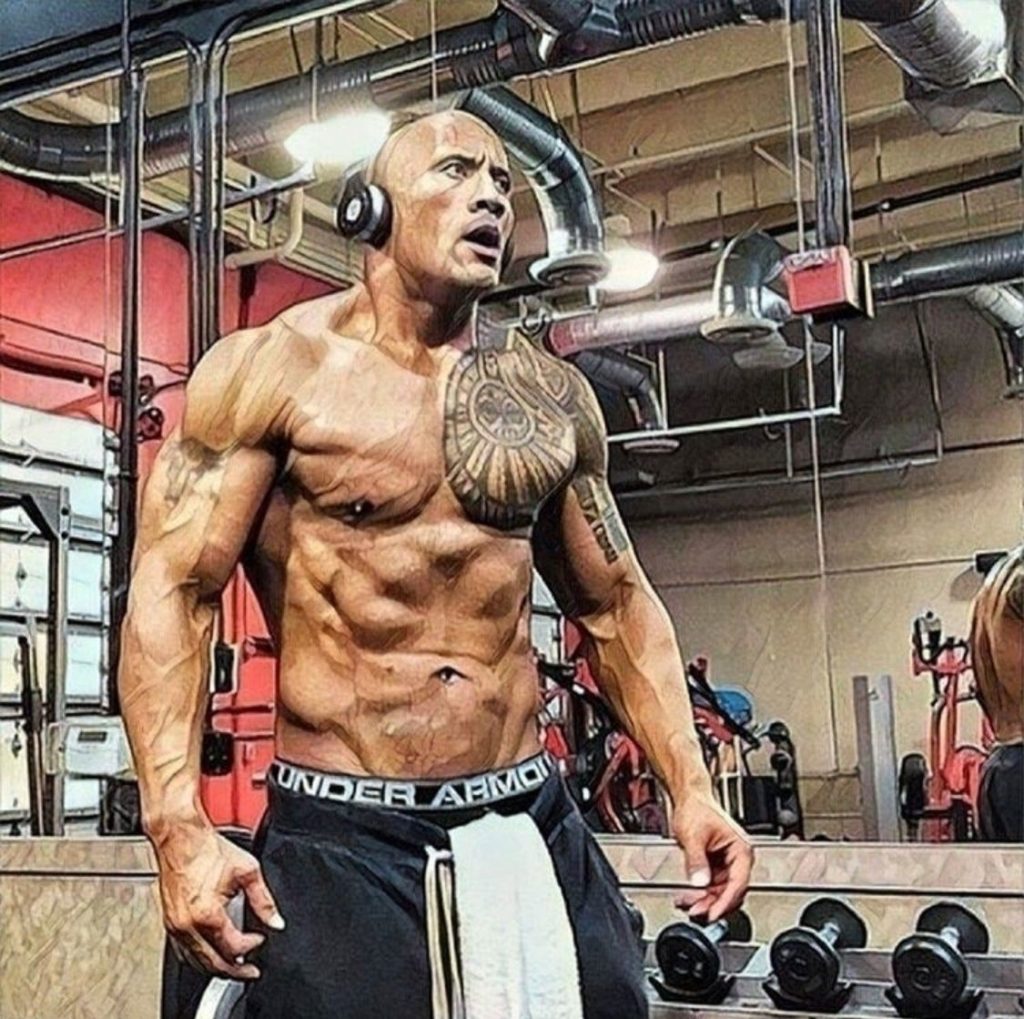 Dwayne "The Rock" Johnson
Dwayne "The Rock" Johnson is an American-Canadian actor, producer, businessman, and retired wrestler. He wrestled for the World Wrestling Federation before pursuing a career in acting and breaking into the film industry with 2002's The Scorpion King. Dwayne wakes up at 4am to go for a run before eating breakfast, followed by a weight-lifting session in the gym. A high-protein diet consisting of lean meats, fish, and veggies fuels the 48-year-old for his tough workouts. Do you smell what The Rock is cooking?
One of the fittest celebrities out there is next!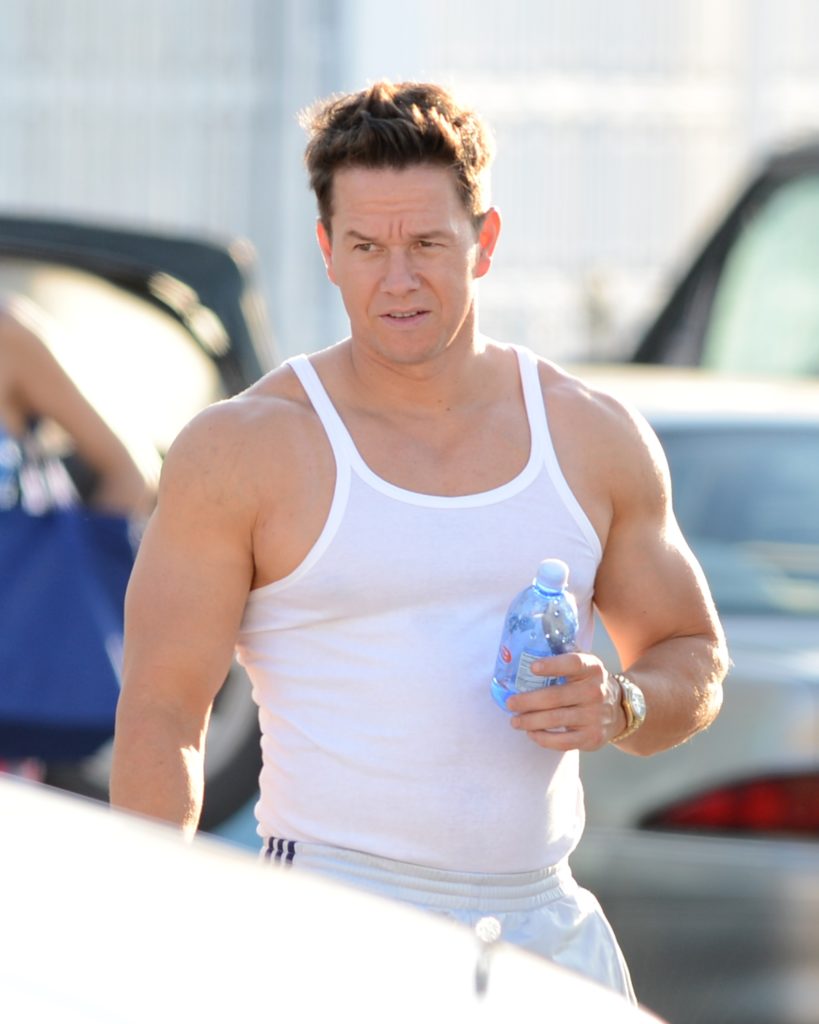 Mark Wahlberg
Mark Wahlberg is an American actor, producer, restaurateur, and former rapper who rose to fame in the early 1990's with his group, Marky Mark and the Funky Bunch. He quit the music scene to pursue a career in acting, making his first appearance in 1994's Renaissance Man and later scoring his first lead role in 1996's Fear. He has served as executive producer for five HBO TV shows and co-owns the restaurant chain Walhburgers, along with two of his brothers. Mark wakes up at 2:30am to work out, doing a different workout every day, and eats small meals every few hours throughout the day. While Mark has made some career transitions, staying in shape has been a mainstay for the 49-year-old throughout his long career.
One of the fittest celebrities out there is next!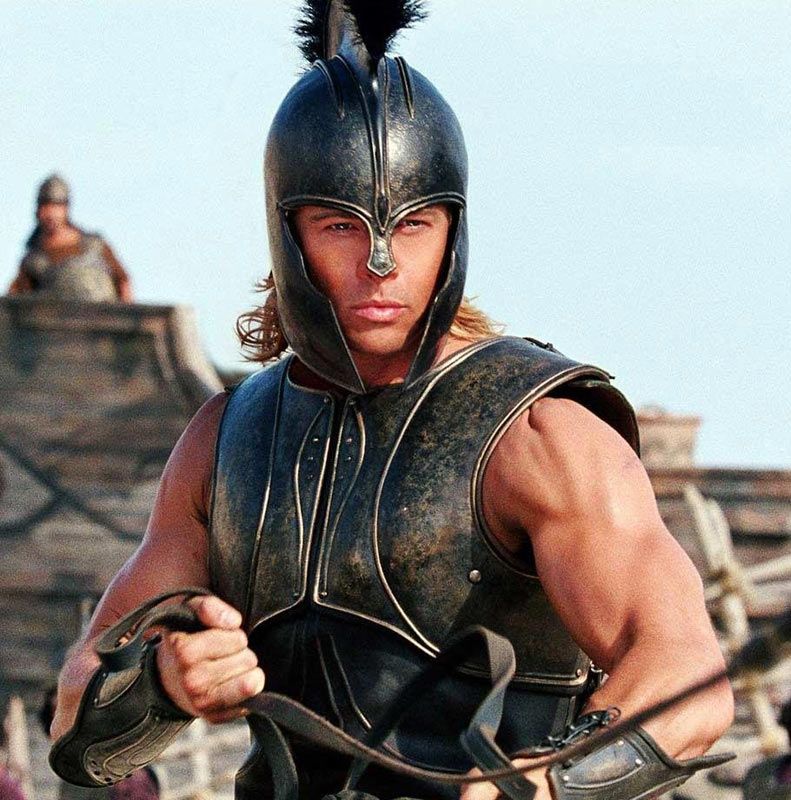 Brad Pitt
Brad Pitt is an American actor and film producer, breaking out in the Hollywood movie scene with 1992's A River Runs Through It and 1994's Legends of the Fall before going on to receive critical acclaim for several movie titles over the course of the following decades. He is considered one of the most prominent and influential people in the American entertainment industry. Still involved in acting and producing, Pitt works out one muscle group per day, does lots of cardio, and eats extremely clean to get those washboard abs he's known for. At 57 years old, Brad Pitt still maintains his ripped Fight Club body.
One of the fittest celebrities out there is next!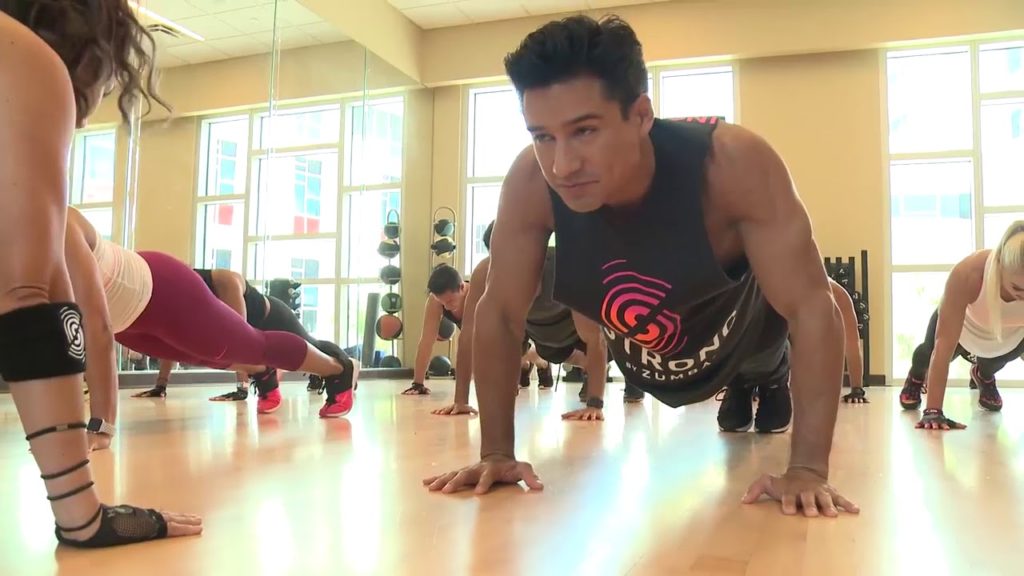 Mario Lopez
Mario Lopez is an American actor and television host who first entered the spotlight playing the role of A.C. Slater on the popular Saturday morning teen sitcom Saved by the Bell in the late 1980's. He has hosted for the celebrity news show Extra and has hosted many other events throughout his career. Lopez maintains a clean diet of lean protein, complex carbs, and fresh fruit and veggies. His workouts consist of running, lifting, and boxing. At 47 years old, Mario still looks like he belongs in the hallways of Bayside High!
One of the fittest celebrities out there is next!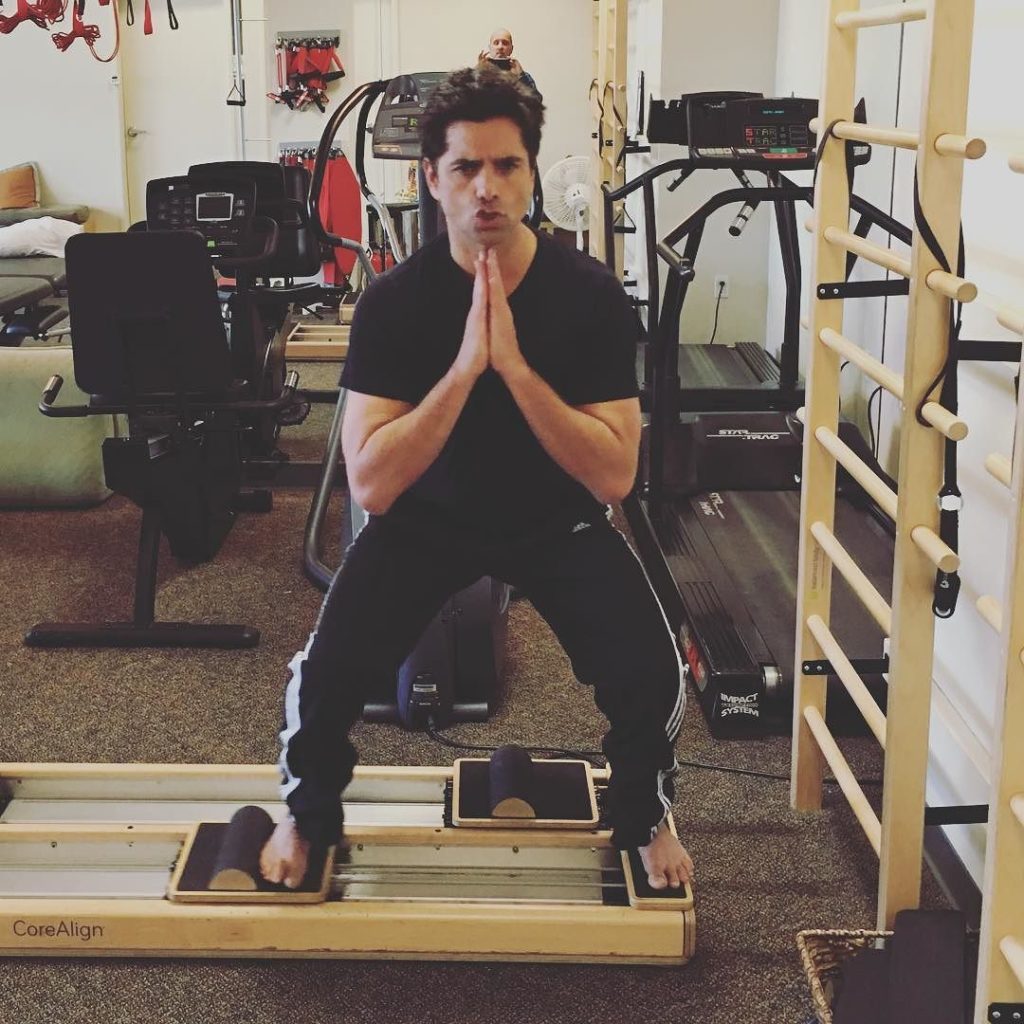 John Stamos
John Stamos is an American actor, producer, and musician who first gained recognition on General Hospital and became most widely known for his role as Jesse Katsopolis on the ABC sitcom Full House. In recent years he served as executive producer for the Full House reboot, Fuller House, and starred as Dr. Nicky in the Netflix psychological thriller series You. Stamos has abandoned the bulky weights he used to lift in his younger years for Pilates, swimming laps, cardio, and lots of pushups and pullups. At 57 years old, pushing 60 never looked so good.
One of the fittest celebrities out there is next!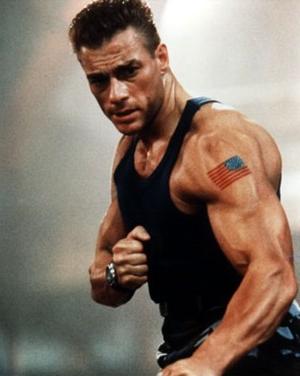 Jean-Claude Van Damme
Jean-Claude Van Damme is a Belgian actor, filmmaker, and retired martial artist known for a long line of action films including Kickboxer, Bloodsport, Death Warrant, Universal Soldier, and several others. At 60 years old, Van Damme stays in shape by lifting weights, cycling, kickboxing, and stretching, working out two muscle groups per day. He credits a lifetime of healthy habits and genetics for his age-defying body. It's no wonder they call him the "muscles from Brussels!"
One of the fittest celebrities out there is next!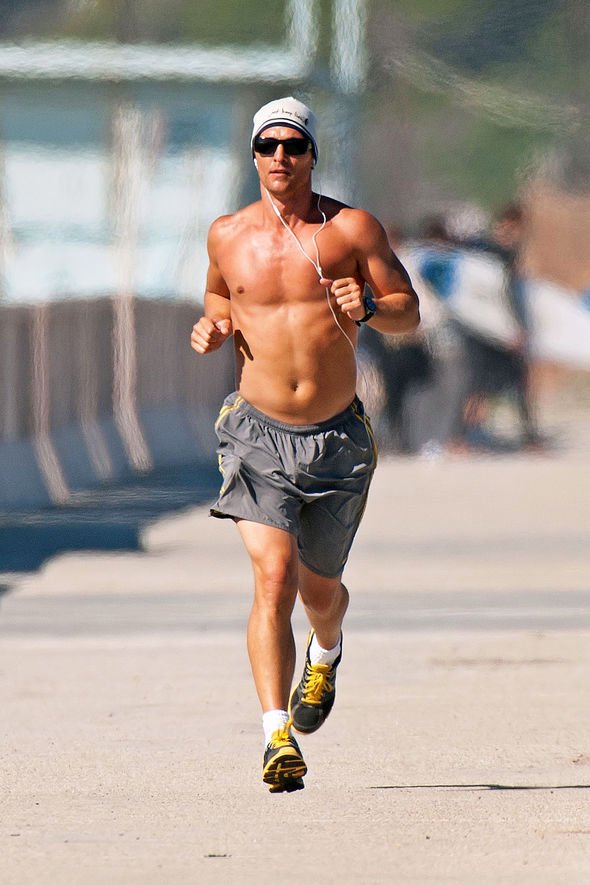 Matthew McConaughey
Matthew McConaughey is an American actor and producer whose breakout films included Dazed and Confused in 1993 and Angels in the Outfield in 1994. He became best known for starring in a number of popular romantic comedies in the 2000's including The Wedding Planner and How to Lose a Guy in 10 Days before taking on more dramatic film roles. The 51-year-old stays in shape with a mix of cardio, weight training, and strength training to maintain those washboard abs he's known for.
One of the fittest celebrities out there is next!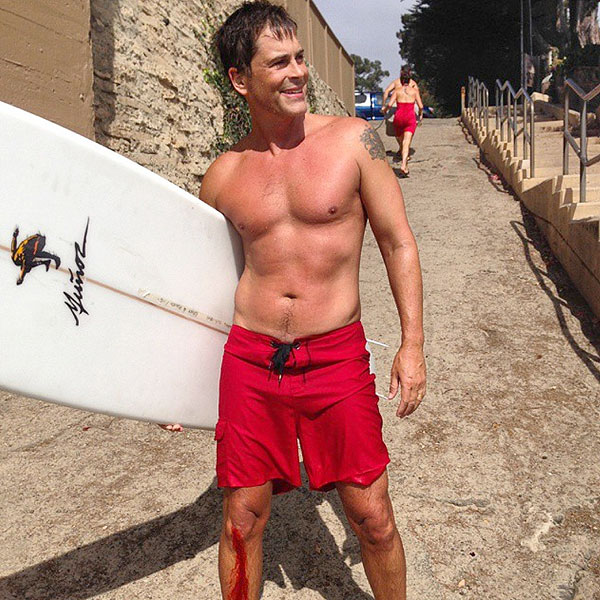 Rob Lowe
Rob Lowe is an American actor, producer, and director whose roles in successful 1980's films including St. Elmo's Fire, The Outsiders, Class, About Last Night…, and others made him a huge star. More recently, he's starred on TV shows such as Parks and Recreation and the CBS medical drama Code Black. At 56 years old, Lowe has a rigorous workout regimen, a low-carb diet, and essentially hasn't aged in 30 years due to a lifetime of healthy habits, including giving up drinking for good when he was 28 years old.
One of the fittest celebrities out there is next!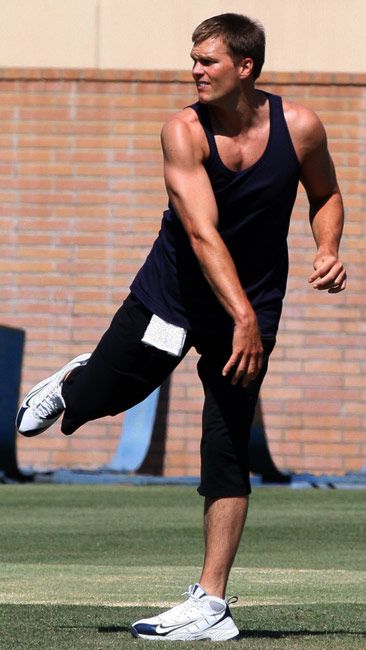 Tom Brady
Tom Brady is an American football player for the NFL who infamously spent 20 seasons with the New England Patriots. After a stint playing football for the University of Michigan, Brady was drafted 199th overall by the Patriots and considered the biggest "steal" of the NFL draft ever. Now 43 years old, Brady attributes the longevity of his career to his healthy lifestyle. He works out four to five times a week, eats a very specific plant-based diet, and overall adheres to what he has named the "TB12 Method." Now quarterback of the Tampa Bay Buccaneers, Tom Brady continues to defy time.
One of the fittest celebrities out there is next!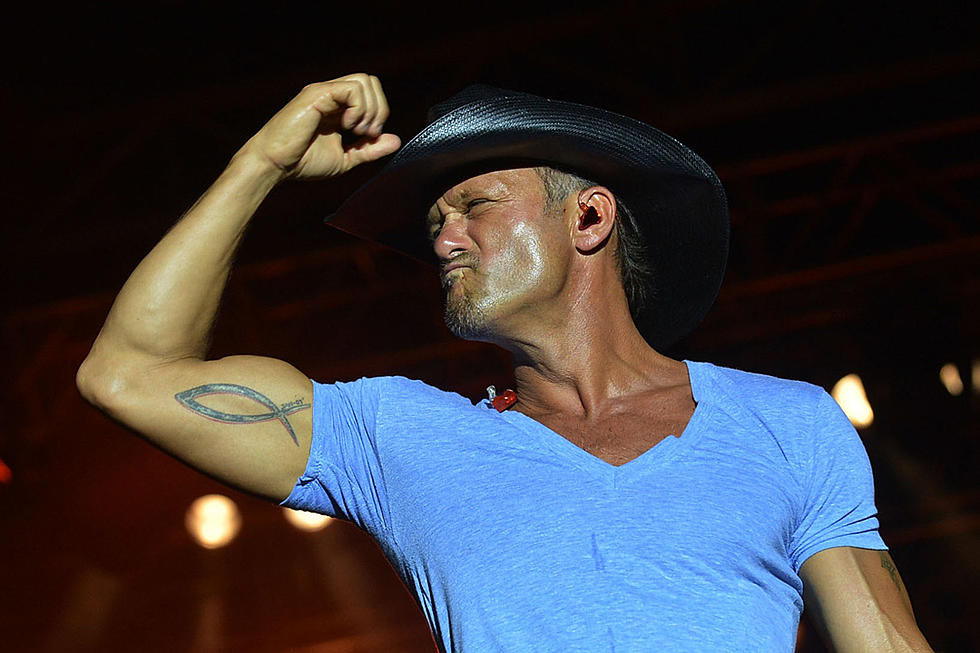 Tim McGraw
Tim McGraw is an American recording artist, producer, and actor whose breakthrough country record debut, Not a Moment Too Soon, was released in 1994, and he's been releasing unforgettable hit songs ever since. His roles in The Blind Side and Country Strong, among others, have been met with critical acclaim. But Tim hasn't always been the hardbody he's become known to be. A reality check in his 40's led him to shed 40 pounds and quit drinking. Now, at 53, Tim owns his own gym called TRUMAV in Nashville, which features the 90-minute workout he designed for himself. Now that's country strong!