Custom Wood Carvings You've Got To See To Believe
Who doesn't love an awesome wood carving!?
You've landed here for any number of reasons – but one of them is that you're interested in seeing some of the coolest wood carvings in the world. Are we right? Well let's not waste any more time.
First up…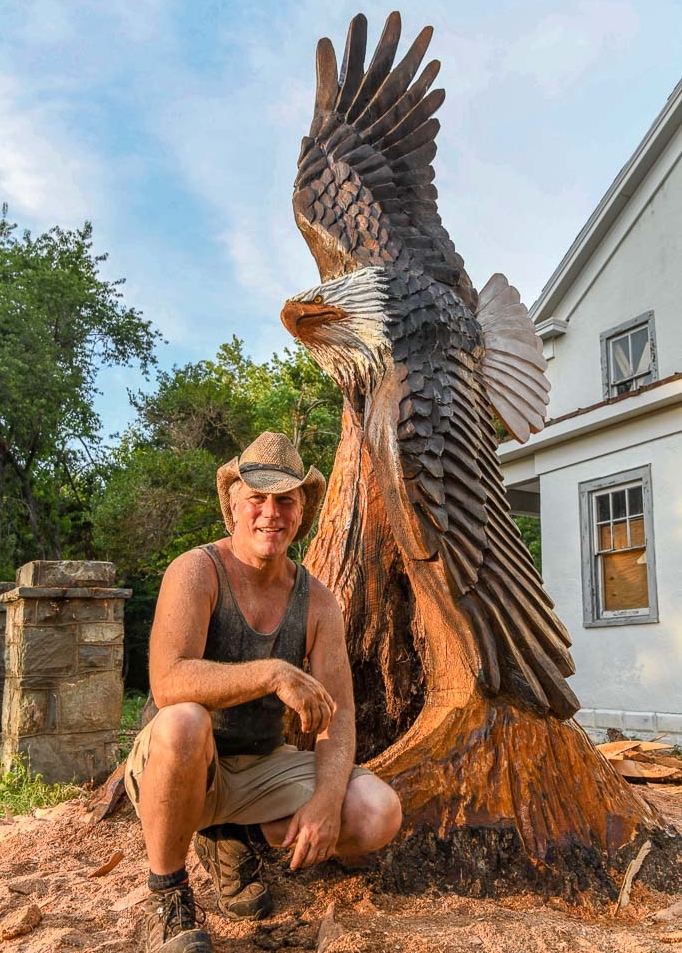 Carved Eagle
If this eagle looks majestic, that's probably because it was carved from a majestic looking 150-year-old Oaktree. The man posing in from of the varying is Paul Waco, the artistic genius who carved this magnificent piece of work from an old oak tree. The incredible thing is that he did all of this with just a chainsaw. Fantastic, isn't it? What an awesome wood carving…