Fording Kit Gets Use in the Bog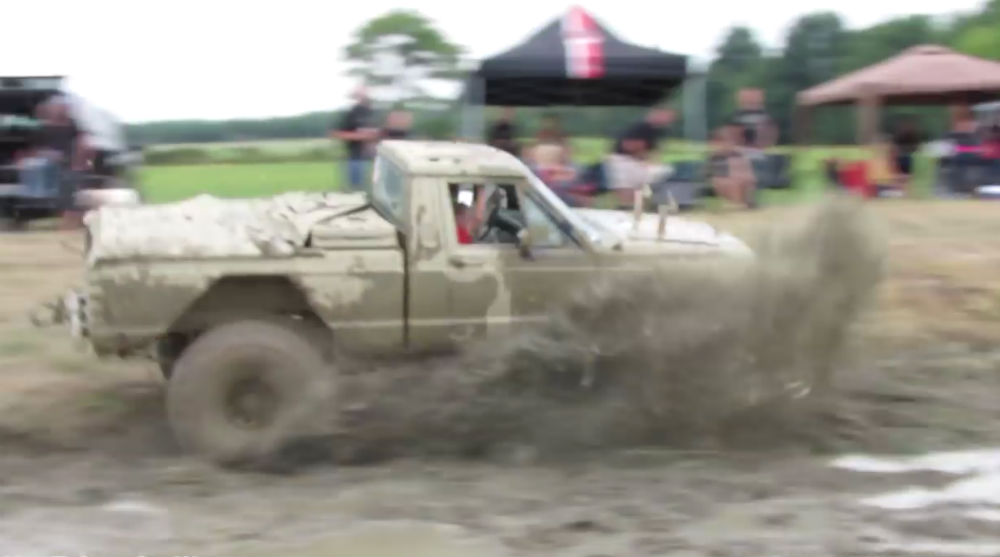 Snorkel Kit for the Red Barn Customs Mud Bog? Check. Scuba Kit? Sadly, no. Great move on the snorkeling kit for the exhaust, mud warrior! An oft overlooked thing like ensuring the engine doesn't get drowned out beneath a slurry of mud and water is the biggest pitfall in the wide world of mud bogging. Thankfully, somebody came out rearing to go.
Unfortunately, this old, modified Ford pick-up's fording kit couldn't cover the near four feet of water and muck it dug itself into. It's a sad day indeed when we have to stand by and see the product of somebody's joy get drowned out in the mud. Yet, something says this isn't this Ford truck's first time snorkeling.
Red Barn Customs Mud Bog
This is where you can find old surplus 5-tons trucks slugging through five feet of muddy water and Chevy Silverados pushed to the brink of their stock build. Red Barn Customs makes it happen every year and it's a showcase event for those born to bog. But for those dedicated to their four to six cylinder mud grinders like this old early-90s model Ford Ranger, this is certainly the bog to prove your dedication.
One of the events Red Barn Customs throws on every year is the four to five foot deep mud bog straight run. It's an event where smaller trucks fear to tread. However, for those confident in their fording abilities – it's a great way to see if the engine compartment is as airtight as they thought. (more…)
In 2012, Ford stopped producing the Ford Ranger as we know it in North America. It continued on to live a fine life in the beautiful reaches of South America because it was extre