Hong Kong Armored Car Crash Leads to Cash Grab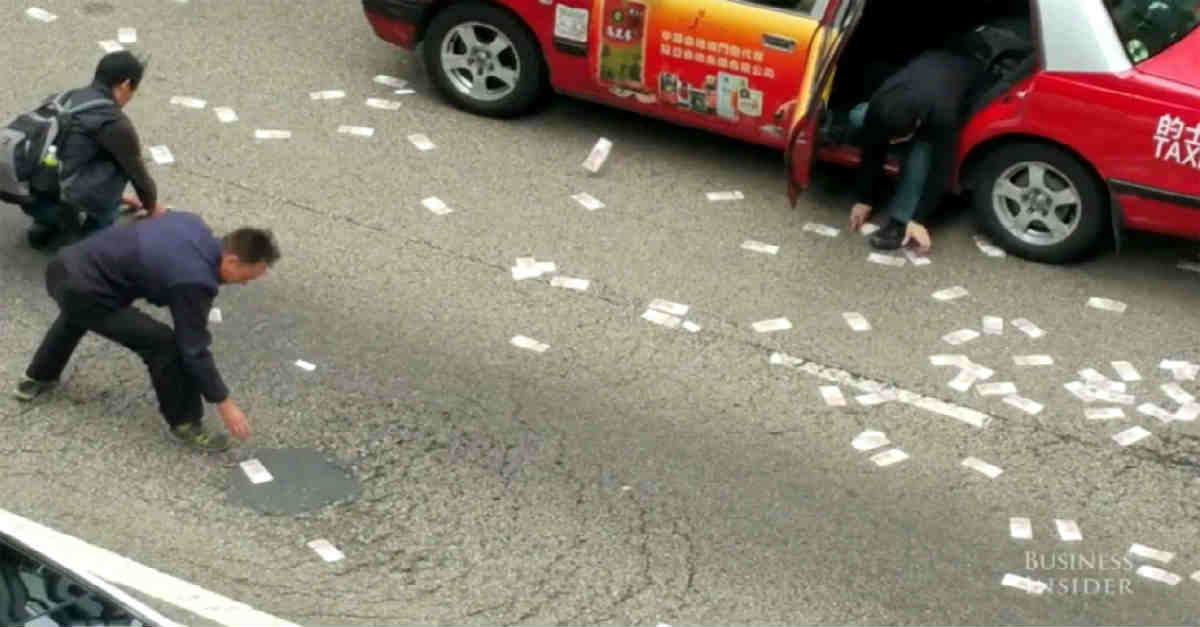 This last Christmas Eve, the traffic on Gloucester Road – the road leading to and away from Hong Kong's financial center – got even crazier as an armored truck mistakenly spilled an estimated HK$52 million. According to the South China Morning Post, after the UK-owned firm G4S picked up a shipment of cash from the Bank of China (BOCHK) and loaded it into a courier van. It was the side van door, investigators believe, that wasn't secured once the van took off from the Bank of China corporate headquarters. Of the thirty boxes of HK$500 and HK$1000 notes being transported, three had managed to breach the door and find their way onto the busy, congested road.
Cash Drop Frenzy
Once the first three boxes hit the ground, it was only moments before vehicles were reportedly stopped and their occupants getting out to chase around the cash. The scene was reminiscent of a similar event that took place in the US, earlier in October, when a cash bag flew out the back of an armored truck and onto I-270 in Maryland. GuardaWorld, the company responsible for that botched transport, declined to disclose the exact figures of what had been misplaced however local police used K-9s to track down $200 of that batch.
What was amazing is that in neither of these scenarios did the security companies follow procedures to make sure the vehicles were secured. If you were moving millions of dollars at a time, wouldn't you check to see if your doors were locked? The British security firm, G4S, quickly worked with authorities to secure the scene immediately once the boxes were discovered to be missing. With the quick work of Hong Kong authorities, all but HK$15 million was recovered – something to the order of $2 million dollars USD. That's a much better initial recovery than GuardaWorld and Maryland state authorities who managed to recover only $200. (more…)
The three biggest bandits, a taxi cab driver with two passengers, had both been riding behind the cash transport vehicle when the boxes of money dropped out. The cab driver, drivi