Worst Restaurant Chains in America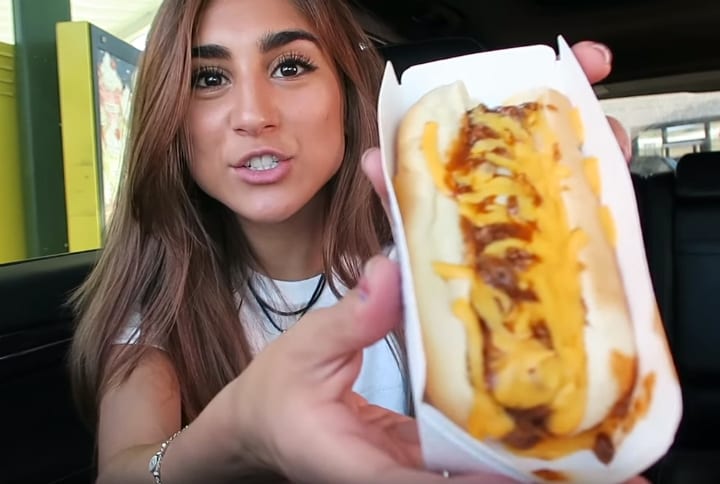 The time has come. We've got to rip the band-aid off and go ahead and tell you which of your favorite dining spots is ranked in the Top 50 Worst Restaurants in the world. So, be upset if you must. But understand that these spots are objectively bad.
You'll agree on the top 3 at least.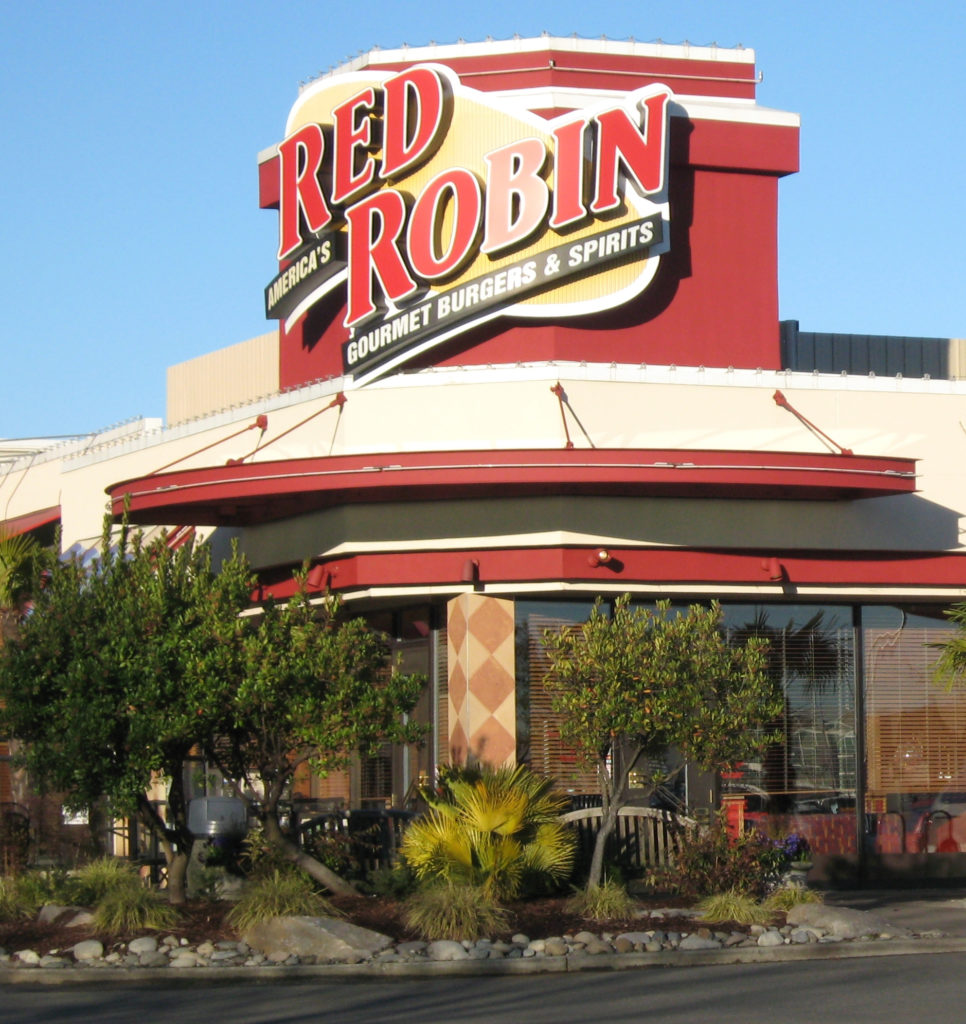 Red Robin
Red Robin may have bottomless fries and a seemingly bottomless advertising budget, but that doesn't translate into customer satisfaction, apparently. In addition to complaints about the quality of the food, customer surveys also show some issues with cleanliness in some locations. The biggest complaint, though, is noise. For some reason Red Robin restaurants are just too loud.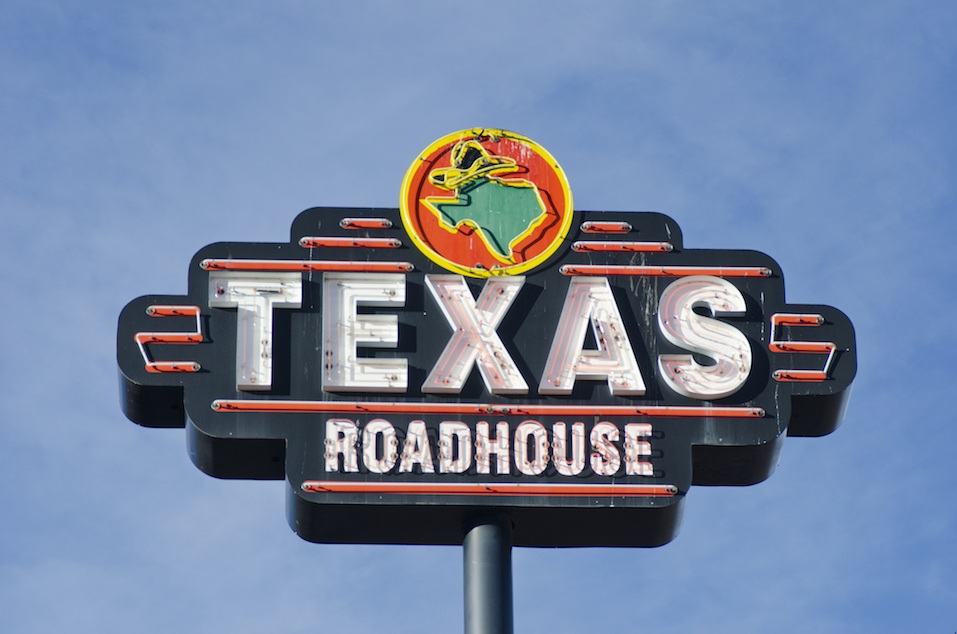 Texas Roadhouse
It's to imagine a restaurant famous for steaks, delicious rolls with honey butter, and bottomless peanuts being anything but popular, but Texa Roadhouse has its issues. The food and service are rarely, if ever, a problem, but there is one very common complaint: noise. It may not seem as important as the quality of the food or service, but if the restaurant is uncomfortably loud it can really ruin the experience.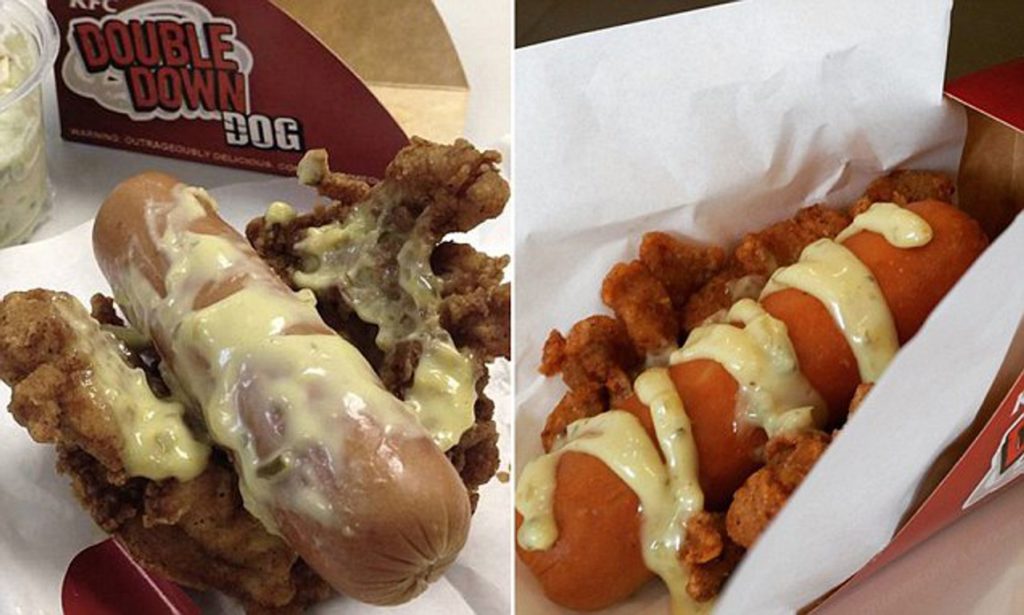 KFC
The fast-food fried chicken scene is pretty competitive, and KFC is having a lot of trouble keeping up. Chick-fil-A, Popeyes, and others are all surpassing it in popularity. For the most part, the problem seems to be that KFC keeps raising its prices, but the quality of the food doesn't necessarily rise with the cost.
Easily one of the worst fast food restaurants in the world. Which one is next?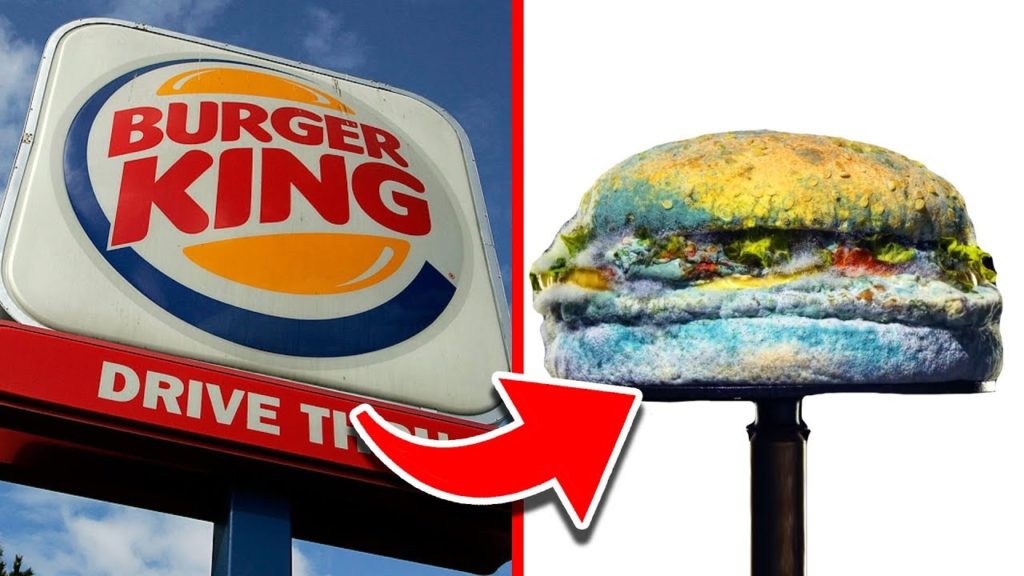 Burger King
Burger King has never really lived up to its name, since McDonald's has always had the edge in popularity. Burger King has been declining in recent years, though. Customer satisfaction keeps dropping, and they keep trying to win it back by resurrecting old products like chicken fries and adding new ones like hot dogs.
Easily one of the worst fast food restaurants in the world. Which one is next?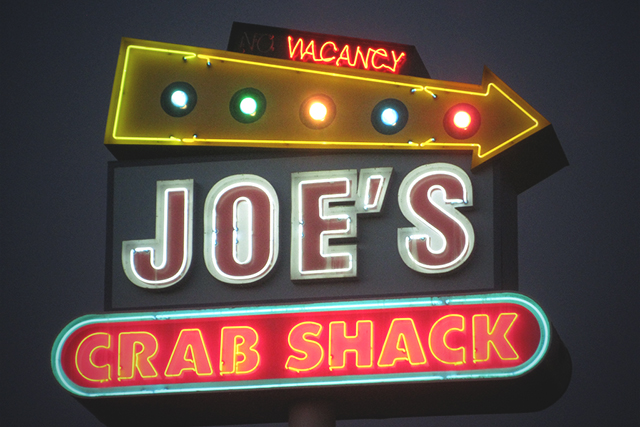 Joe's Crab Shack
Like many other restaurants on this list, Joe's has been criticized by customers for excessive noise. But really, it shouldn't be too surprising that a nationwide seafood chain is struggling with popularity. After all, seafood doesn't exactly travel well, and ordering crab legs 400 miles from the ocean is probably never going to be as good as getting them fresh.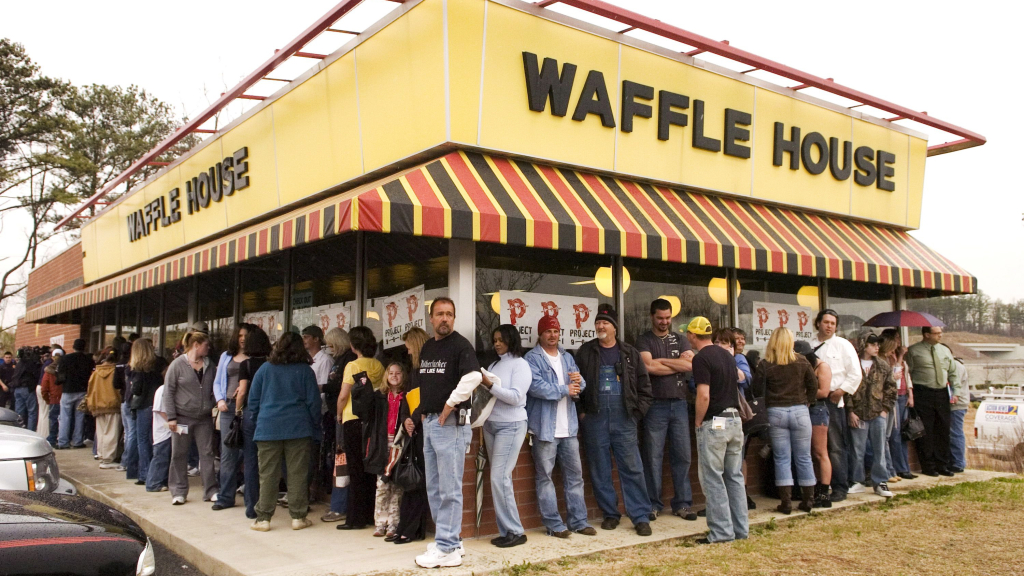 Waffle House
Waffle House may be a terrible restaurant, but we clearly have a love-hate relationship with it. It's dirty, sure. The service is usually not the best. When you wake up the morning after eating at Waffle House, you're unlikely to feel great about yourself. But there's no doubt that nothing else hits the spot quite like Waffle House when you're craving it.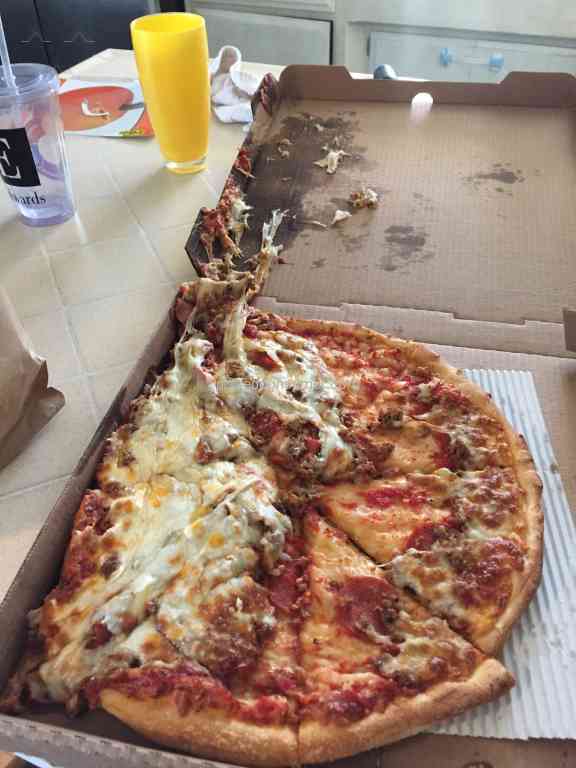 Dominos Pizza
Dominos was, at one point, just about the lowest-rated fast-food pizza chain in the country. In recent years they've made strong efforts to change that, updating their recipes, improving the overall quality of the food and service, and more. Still, it may take some more time for them to overcome their old reputation.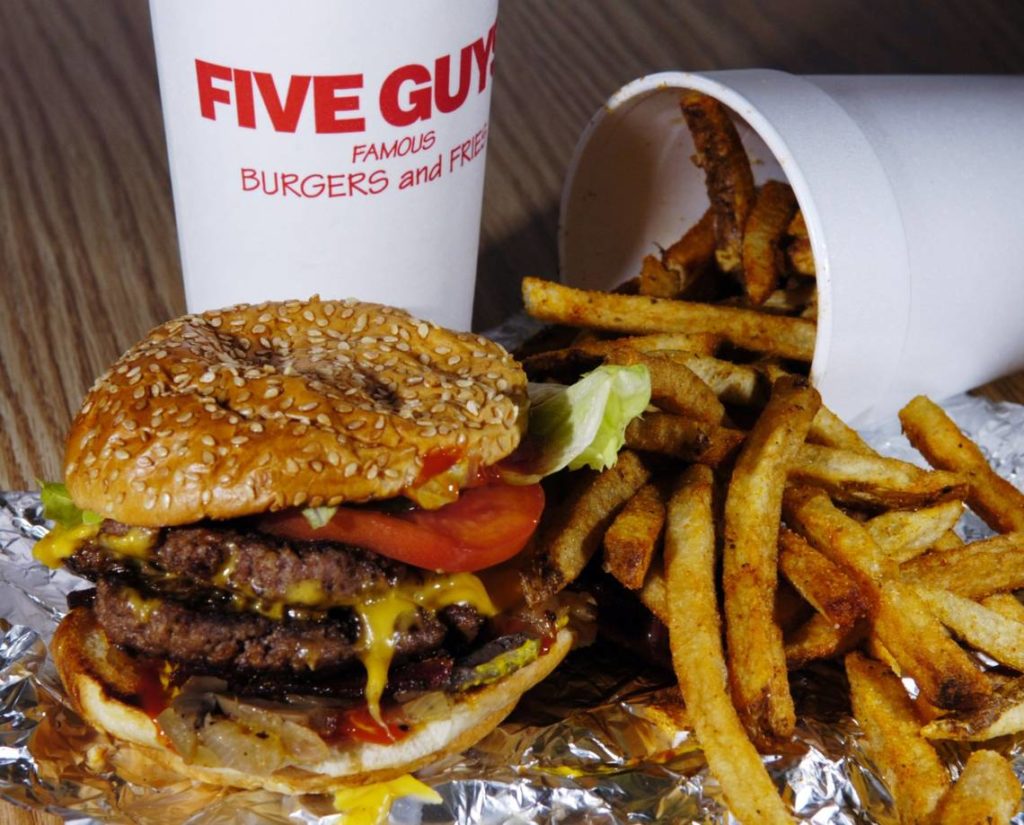 Five Guys
Certainly, there are people who love Five Guys, especially for its trademark burgers. Other's may find that some of their menu items, like the hot dogs, have a certain nostalgic quality to them, reminiscent of the sorts of meals served in school cafeterias. That same cafeteria-like quality is a big turn-off for a lot of people, though. Add a touch of grease to every bite and…it's a turn-off.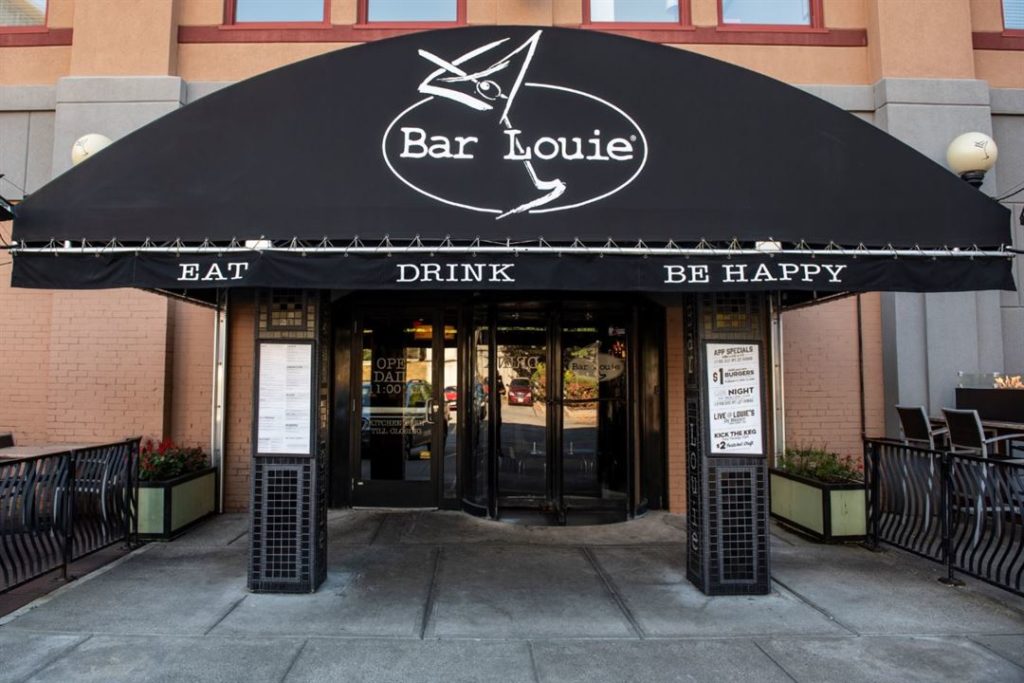 Bar Louie
Since it's technically a bar, it's possible that some of the complaints about Bar Louie are misplaced. Nonetheless, nearly a quarter of their patrons noted excessive noise making the experience distinctly unpleasant. Again, it's a bar, and they tend to be noisy, but they are trying to market themselves to a broader demographic so it would benefit them to tone down the noise.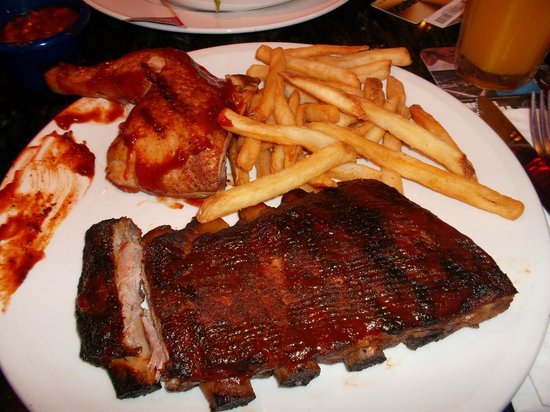 Hard Rock Cafe
Hard Rock Cafe definitely has a sort of cult following, with fans of the restaurant knowing all of its locations, proudly wearing its merchandise, and more. Those fans, though, seem to be a minority. Most people don't appreciate the noise level in the restaurant, and note the poor service quality.
This is one of the worst restaurants, according to review. The next isn't any better…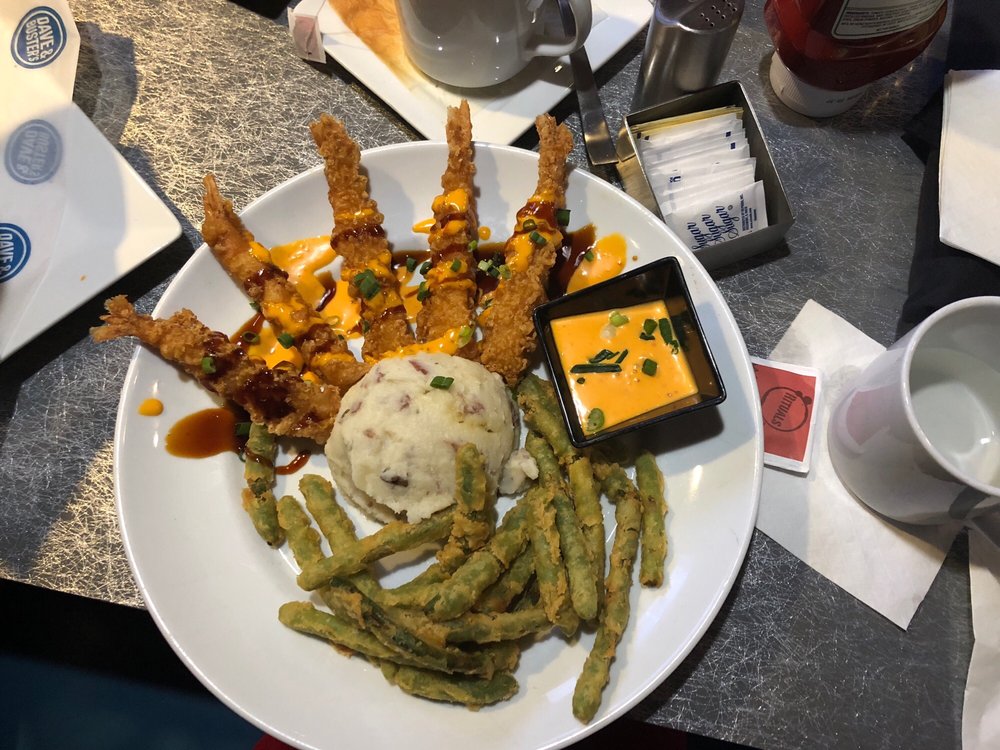 Dave and Buster's
You'd think Dave and Buster's would be getting lots of noise complaints, but actually, that doesn't seem to be a problem. The dining area is usually separate from the games, so it's surprisingly quiet. Instead, the issues are cleanliness and the quality of the food, both of which leave something to be desired.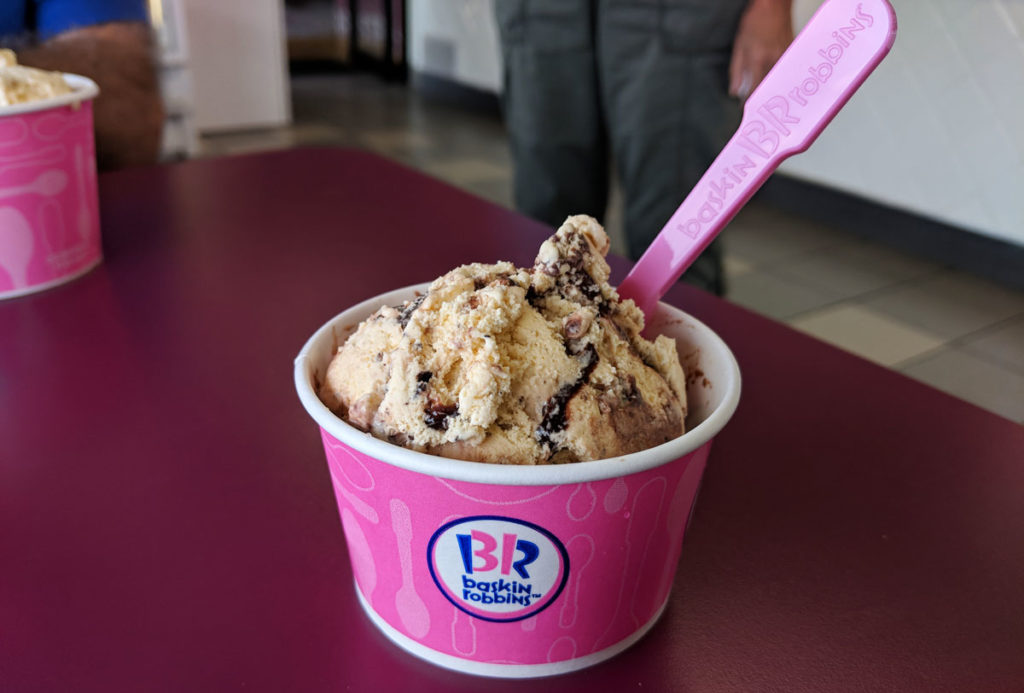 Baskin-Robbins
It's hard to say why Baskin-Robbins is losing popularity, but it definitely is. Sales are steadily declining, and they've been forced to close many locations. A likely culprit is the rise of frozen yogurt chains, which many see as a healthier alternative to ice cream.
They don't even serve hot food and Baskin-Robbins is still one of the worst restaurants around.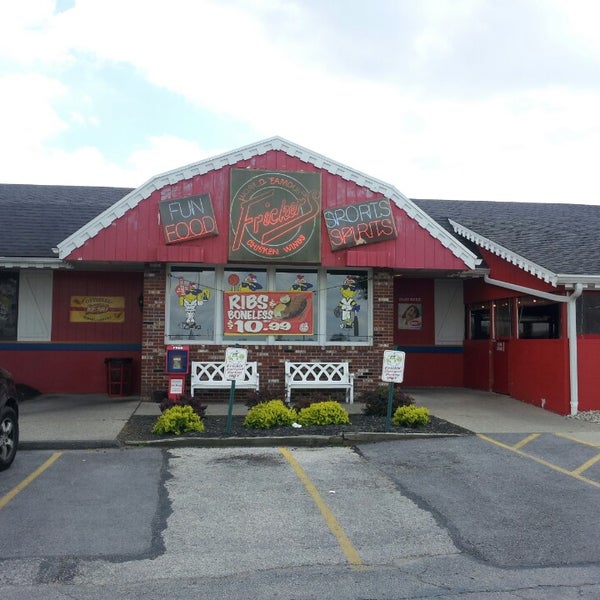 Fricker's
Fricker's has the misfortune of suffering from too much noisy, being too dirty, poor food quality, and poor service. It's actually a bit unclear how they're even still in business, since customers seem dissatisfied with pretty much every aspect of the restaurant. Fricker's is definitely in the running for worst restaurant in America.
This is one of the worst restaurants, according to review.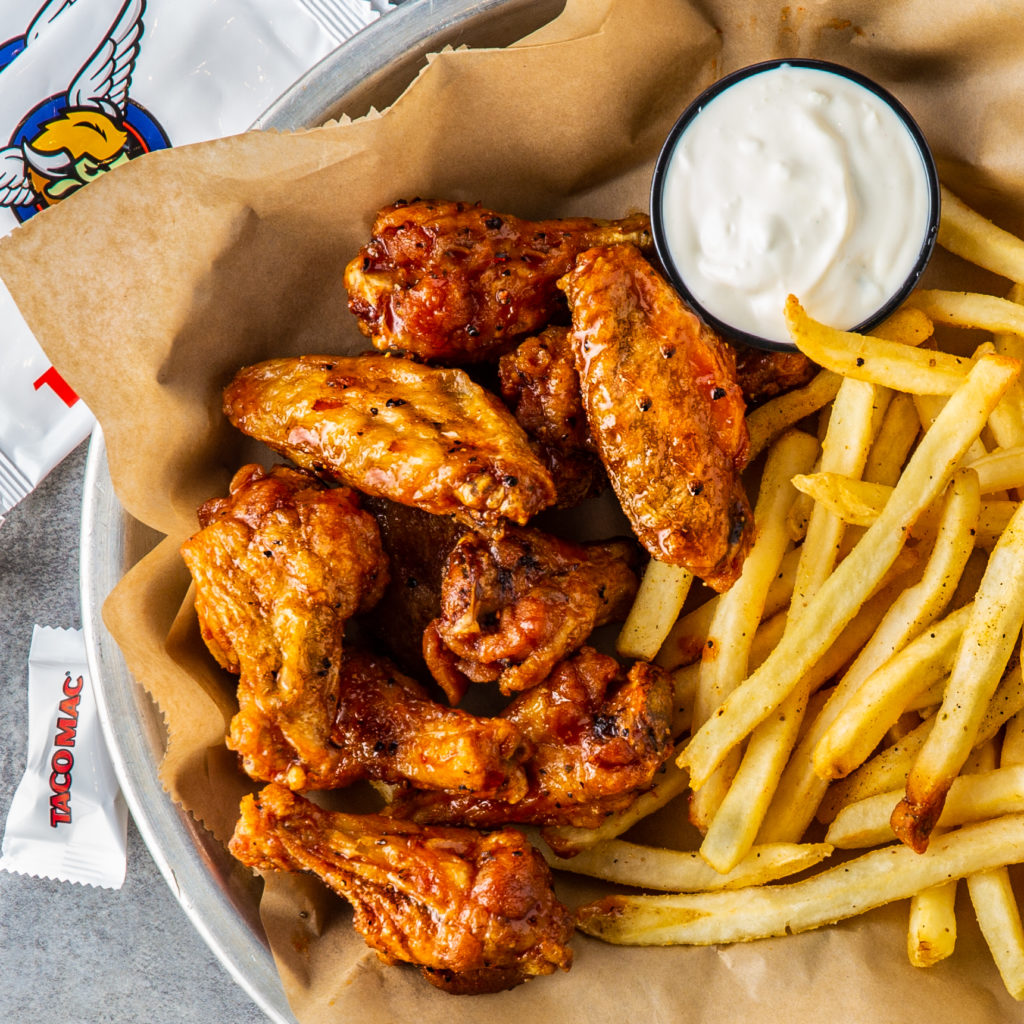 Taco Mac
While the name would make you think that the restaurant specializes in tacos, it only serves six different tacos on the menu. Noise complaints are common, and many customers seem dissatisfied with the food. Whether that's because they expected more tacos, or because the tacos are simply bad, is not clear.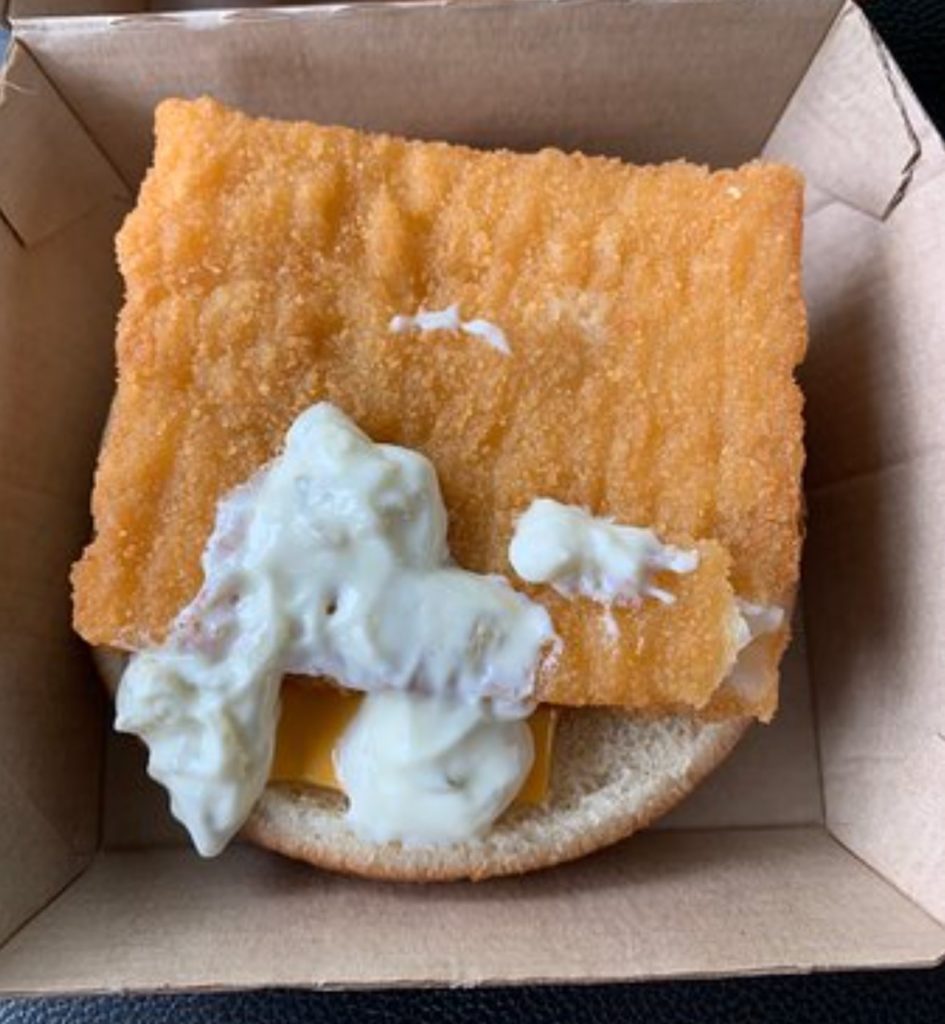 McDonald's
The undisputed king of fast food is falling. Mostly, it's dissatisfaction with the quality of service. Food is often not prepared as ordered, and, of course, the ice cream machines are infamous for breaking down regularly. Of course, McDonald's also gets a lot of bad press for health reasons, too.
There's no surprise that McD's makes the list of worst fast food in the world.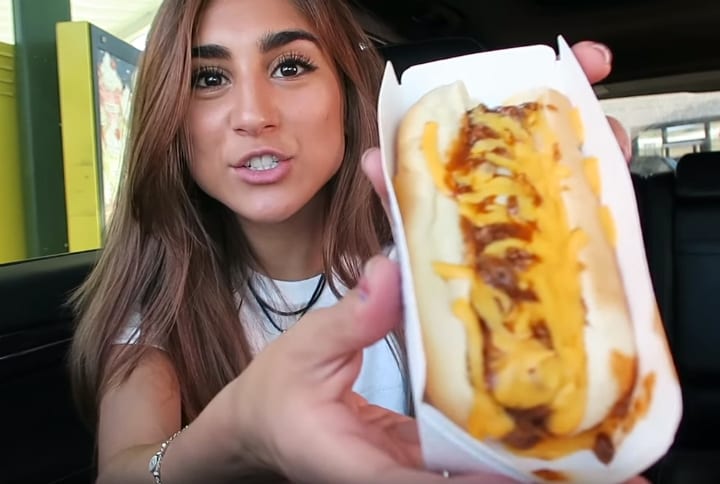 Sonic
The novelty of Sonic's carnival style food keeps them in business, but their food is rarely as fresh as their competitor's, even is freshness is all relative when it comes to fast food. The service also tends to be worse, which might be a function of their unique drive-in system, but that doesn't excuse it.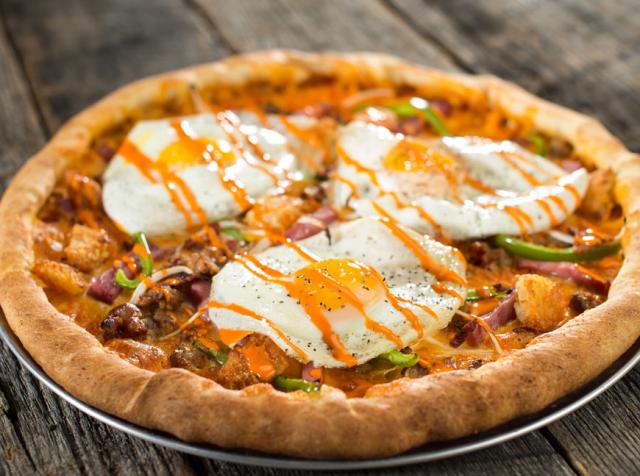 Native Grill and Wings
Specializing in wings, this restaurant got its start in Arizona. It's been in business since 1979, but customers report too much noise and poor service, along with mediocre food quality, as reasons why they won't return. One reviewer called it "the McDonald's of wings," which just emphasizes the problems with both chains.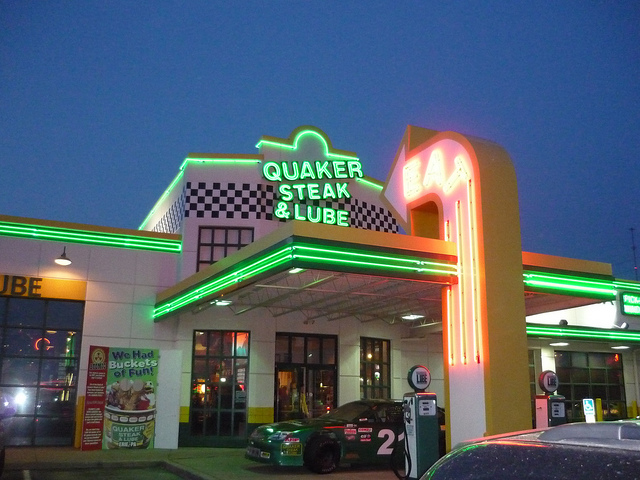 Quaker Steak and Lube
The name of this restaurant alone would explain its lack of popularity. Nothing about it suggests that the food is going to be appetizing. If that weren't enough, the dining area is usually quite noisy and the service tends to be very bad.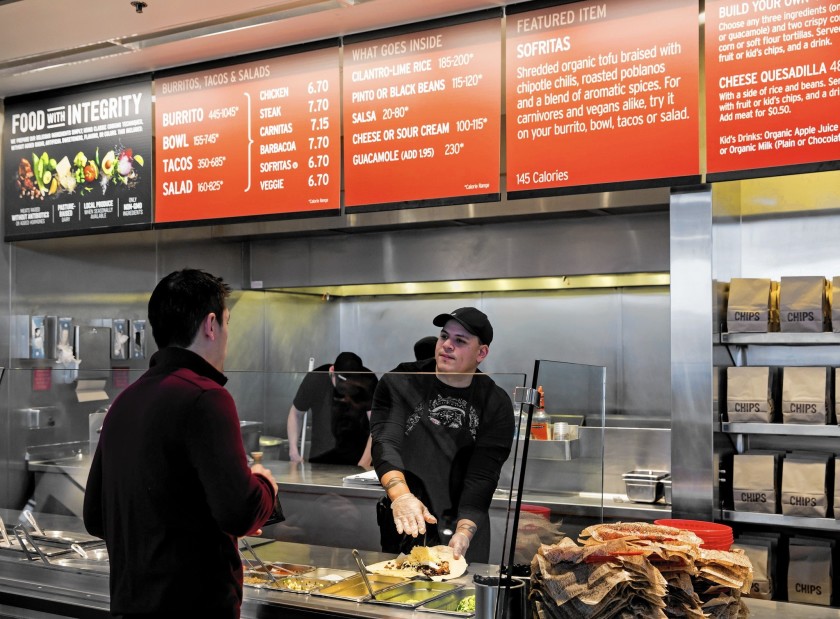 Chipotle
This one may be surprising to many of you, giving that Chipotle is a beloved institution for a lot of people. It does, however, seem to have a bit of a cleanliness problem. There have been multiple outbreaks of disease related to improper food storage and preparation, all traced back to Chipotle.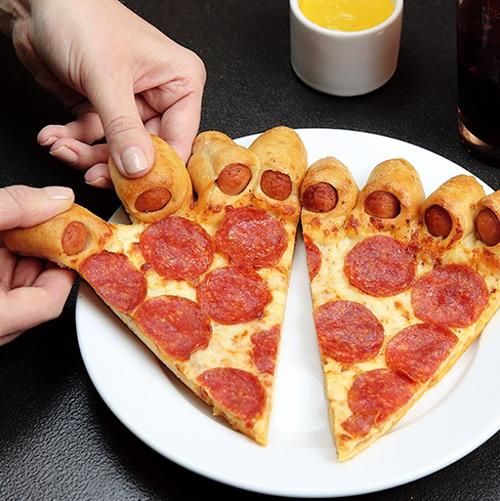 Pizza Hut
Pizza Hut may be a staple of the pizza delivery world, but it's food definitely leaves a lot to be desired. The cheese is usually rubbery and often the pizza itself is somewhat flavorless. While other chains like Dominos have been making strong efforts to improve the quality of their food in recent years, Pizza Hut isn't doing much different.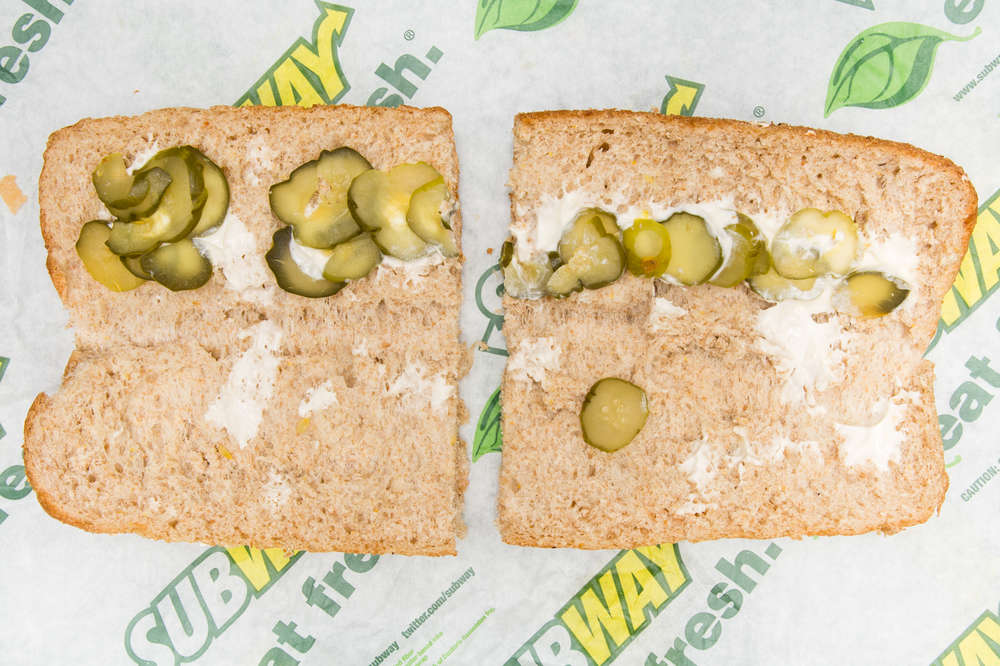 Subway
Once hailed as a healthy alternative to other fast-food choices, Subway's reputation was tarnished when it became public knowledge that their spokesman, who claimed to lost weight by eating nothing but Subway, had also employed professional trainers and strict dieting. Some locations also suffer from poor service and cleanliness issues.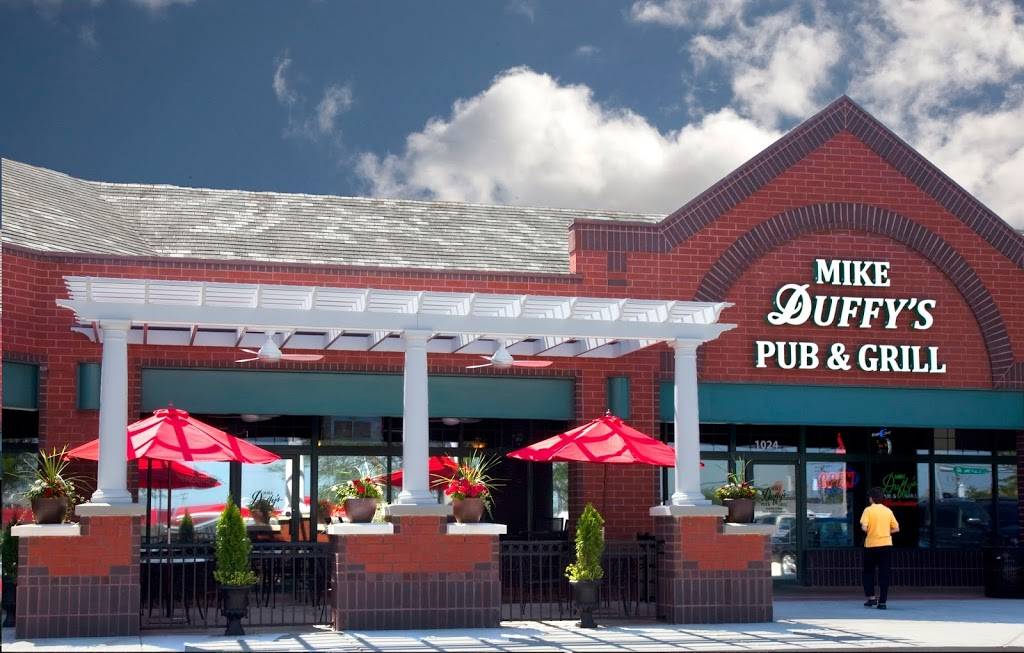 Duffy's Sports Grill
Duffy's is a confusing one, because customer survey's paint a very different picture than the Yelp reviews. The restaurant has four stars on Yelp, with the reviews being overwhelming positive. Customer surveys, however, indicate excessive noise levels and poor customer service.
This is one of the worst restaurants, according to review.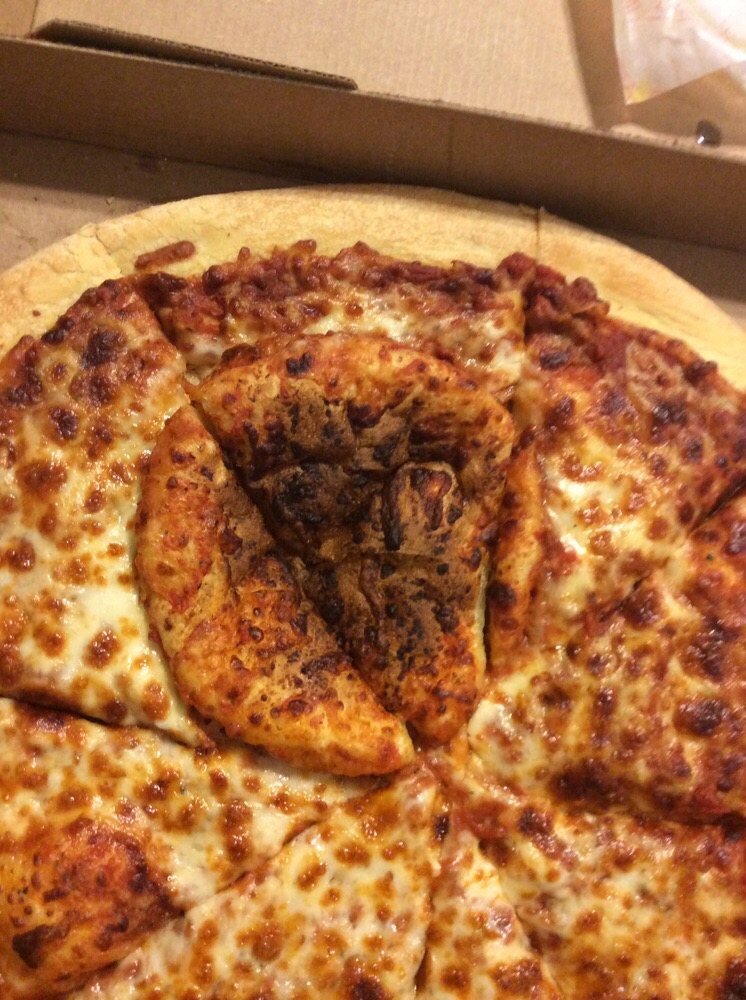 Little Caesar's
The $5 hot and ready pizza may seem like a deal that's too good to pass up, but it's really a deal that's too good to be true. Think about it: if you can't buy the ingredients for a pizza for less than $5, how are they able to sell their pizzas that cheaply? It's definitely cheap, easy, and convenient, but that doesn't mean it's worth eating.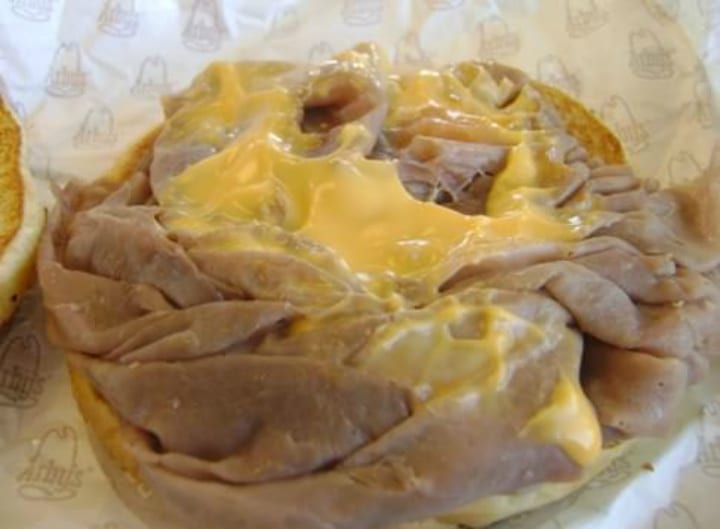 Arby's
Arby's is a strange chain; some people obviously like their sandwiches (and the curly fries!), but many just don't see the point of eating at Arby's when there are so many other fast food options, many of which are cheaper. Arby's isn't the worst restaurant in America, but it's far from the best.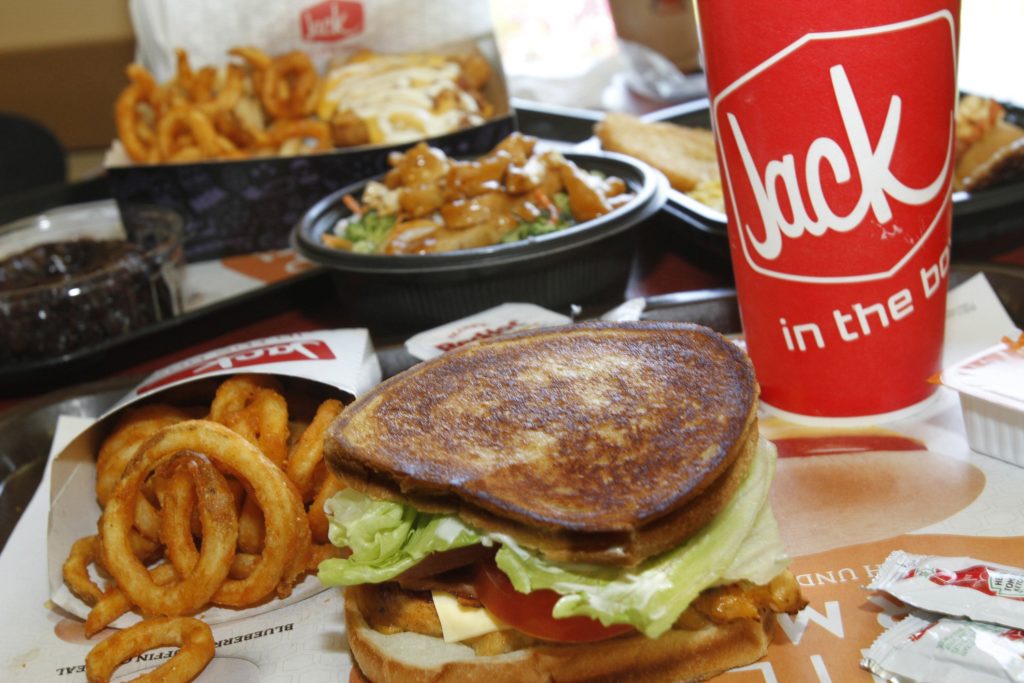 Jack in the Box
We all love their ads, and they have one of the best mascots of any fast food chain, but Jack in the Box definitely leaves a lot to be desired. $1 tacos definitely have a certain appeal, but they cost a dollar for a reason. Plus, once you bite into one that's still have frozen, they really lose a lot of that appeal.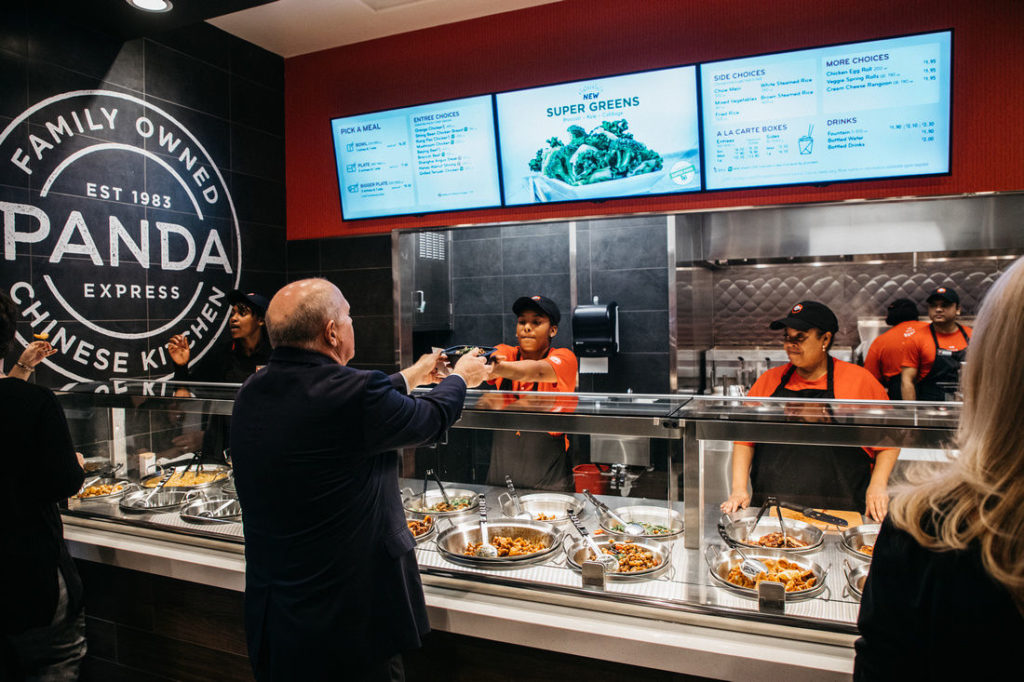 Panda Express
Ok, the orange chicken is pretty good. But is there anything else on their menu that comes close? Customer surveys also reveal some issues with the freshness of the food- something that's fairly critical in Chinese-American cuisine- and problems with the price. It is on the expensive side for fast food, and given the freshness issues, it's fair to question if the price is worth it.
Church's Chicken
Fried chicken isn't hard to get right, and Church's does at least do a decent job with that part of the menu. Their sides, though, can be bland, and customers have complained about the freshness of the food, as well as the quality of service.
Checker's
The burgers, which are the specialty at Checker's and Rally's, are often reported as bland. Worse, customers report that they're often served cold, so much so that the cheese doesn't melt. That indicates that they're being cooked and assembled long before they're ordered. Despite the chain's long term success, these service issues have earned it a spot among the worst restaurants in America.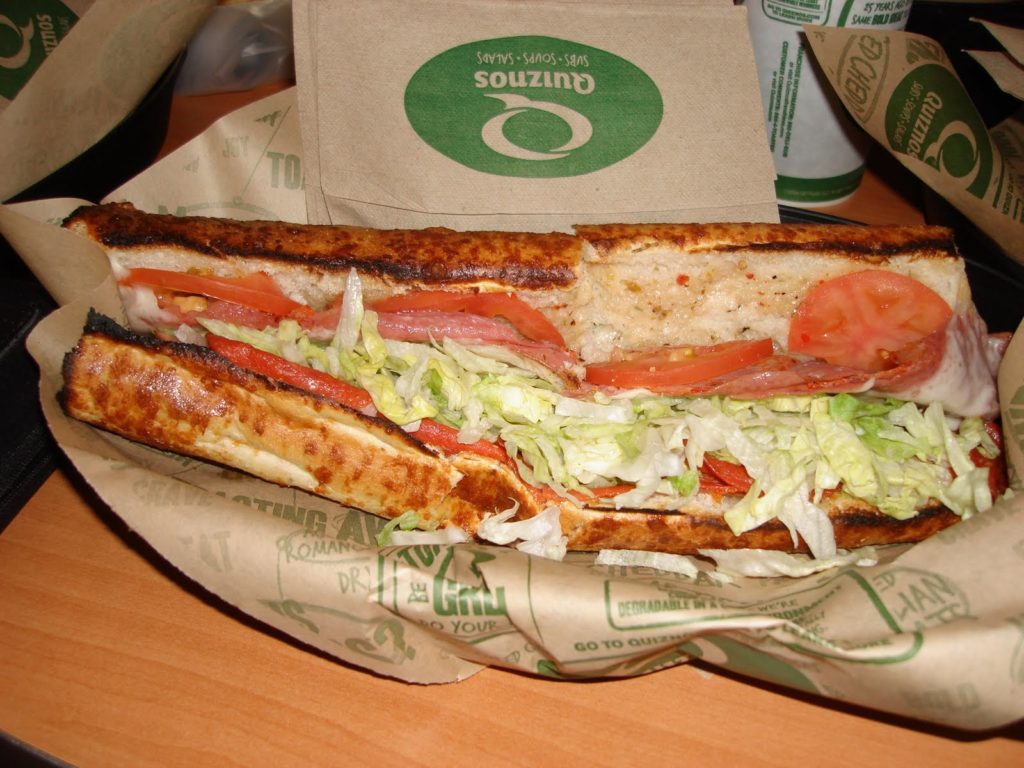 Quiznos
Quiznos never really took off quite like Subway did, but it's not for lack of trying. Subway is cheaper without a huge dropoff in quality, and there are other chains like Jimmy John's that have better, fresher ingredients than Quiznos and similar or lower prices. The combination of high prices and quality that doesn't match those prices makes Quiznos one of the worst restaurants in America.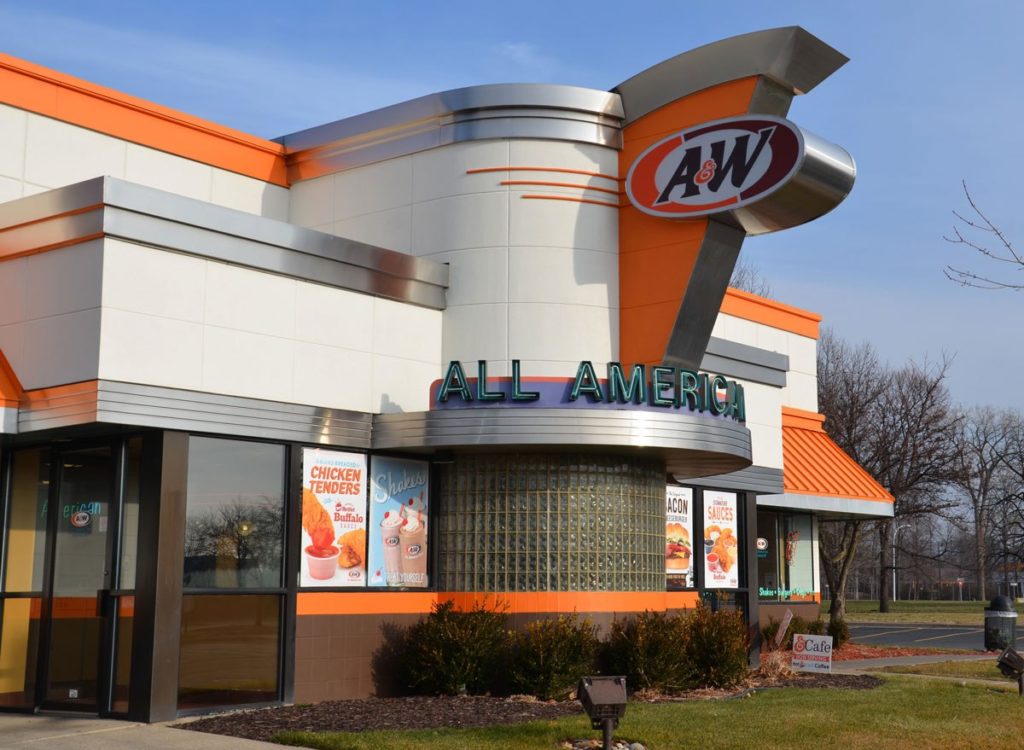 A&W
This brand is more famous for it's rootbeer than it's restaurants, and that speaks volumes. The root beer is undeniable great- it's one of the most popular brands in the world and you can find it in every major supermarket as well as the soda fountains of many different restaurants. The A&W restaurants, though, aren't nearly as good. The food isn't fresh, and it's not as flavorful as other burger restaurants.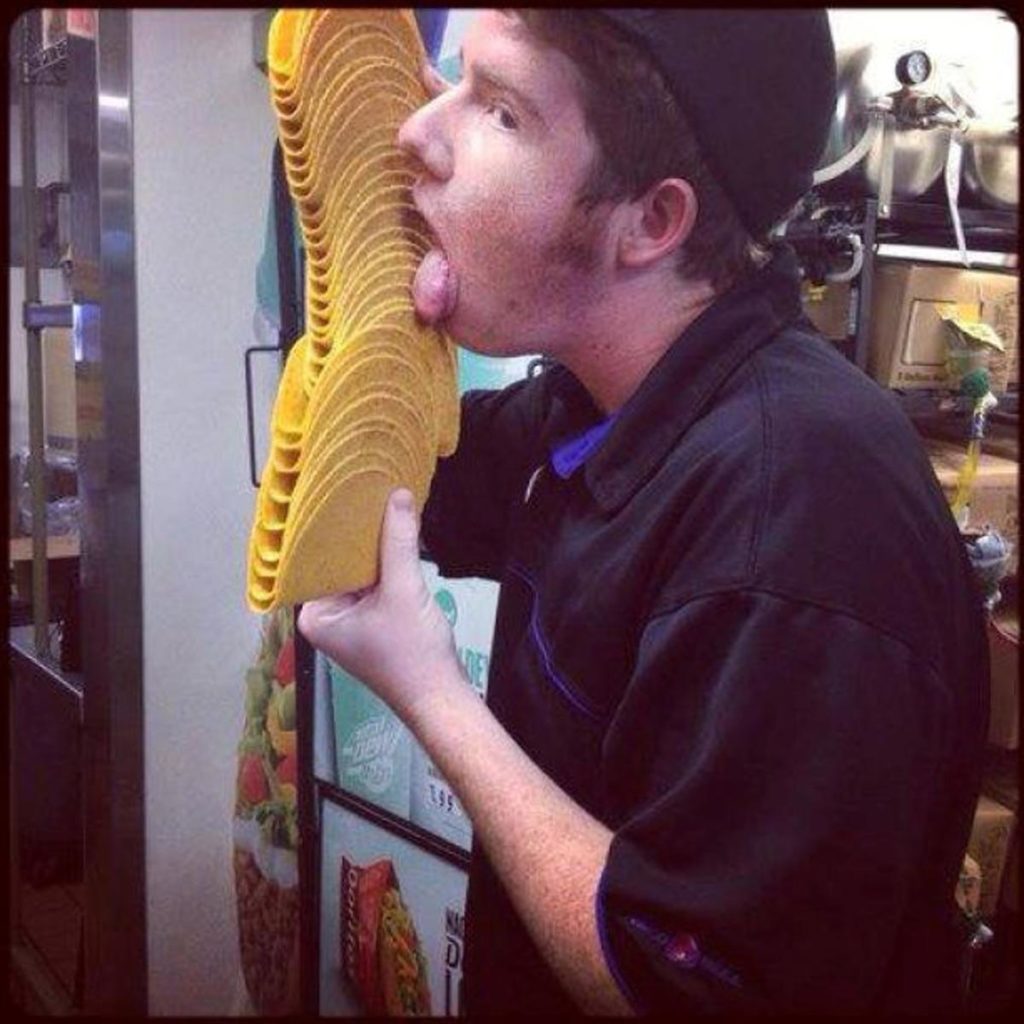 Taco Bell
Taco Bell has managed to create a lot of customer loyalty, but there are plenty of people who can't stand the place. Most people can find the same dishes, made to much higher quality standards and at the same or even lower prices, at their local Tex-mex restaurants. Unless there's just nowhere else nearby to get your taco fix, there's not much reason to choose Taco Bell.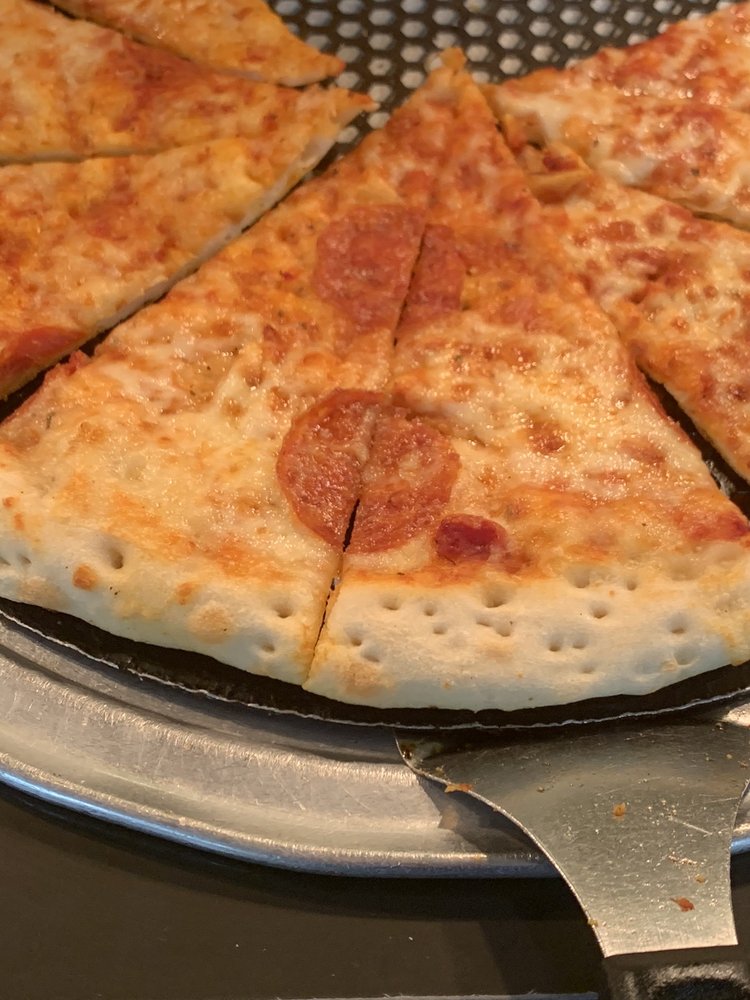 CiCi's Pizza
CiCi's pizza seems like it has a lot to offer. An extensive buffet with lots of unique toppings on their pizzas, CiCi's suffers from the same kind of problems most buffets face. Food in a buffet is rarely fresh and often degrades in quality as it sits under the heating lamps. The crust isn't all that great and neither is the cheese. It's worth pointing out, though, that if you can get the pizza when it's fresh out of the oven it's much better.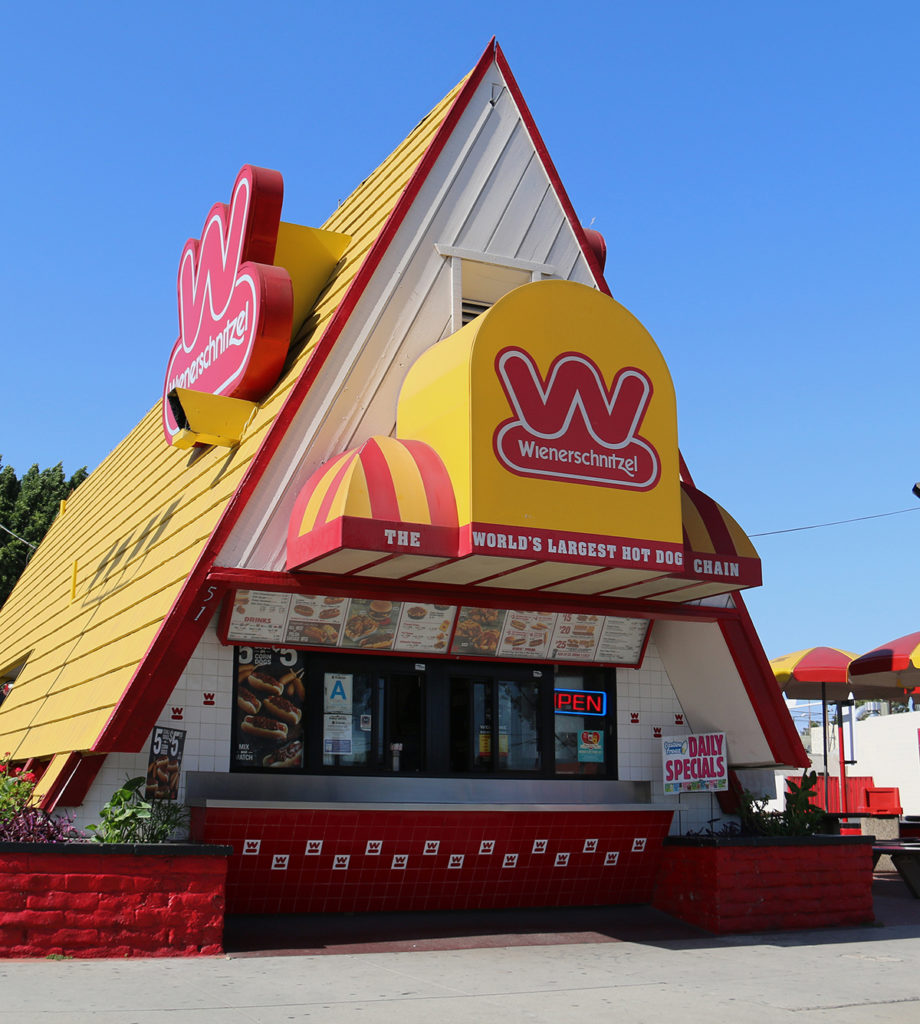 Wienerschnitzel
This restaurant doesn't even serve the food it's named after- which is a thin, breaded cutlet of meat that's pan-fried. Instead, it focuses on hot dogs. While the food is cheap, the service is often poor, leading to food being served cold. Many franchises also suffer from problems with cleanliness. Plus, many customers report that the hot dogs are far too small for the buns, and the fries are either rubbery or mushy, but rarely crispy.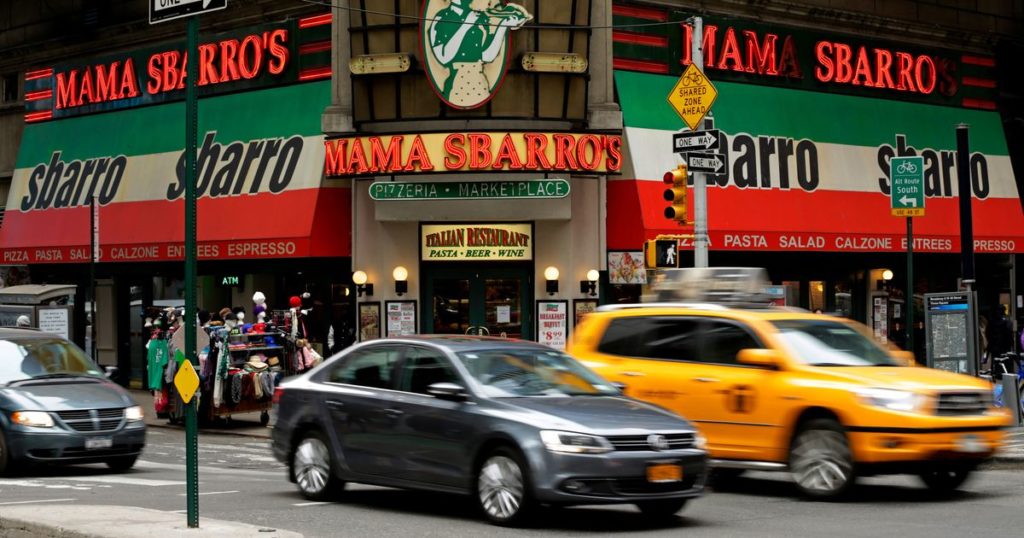 Sbarro
Sbarro's attempts to make New York-style pizza affordable, fast and convenient. The problem is, they can't deliver quality pizza like that. Ingredients aren't fresh, the pizzas themselves are rarely fresh, and most customers report that the experience as a whole is somewhat forgettable.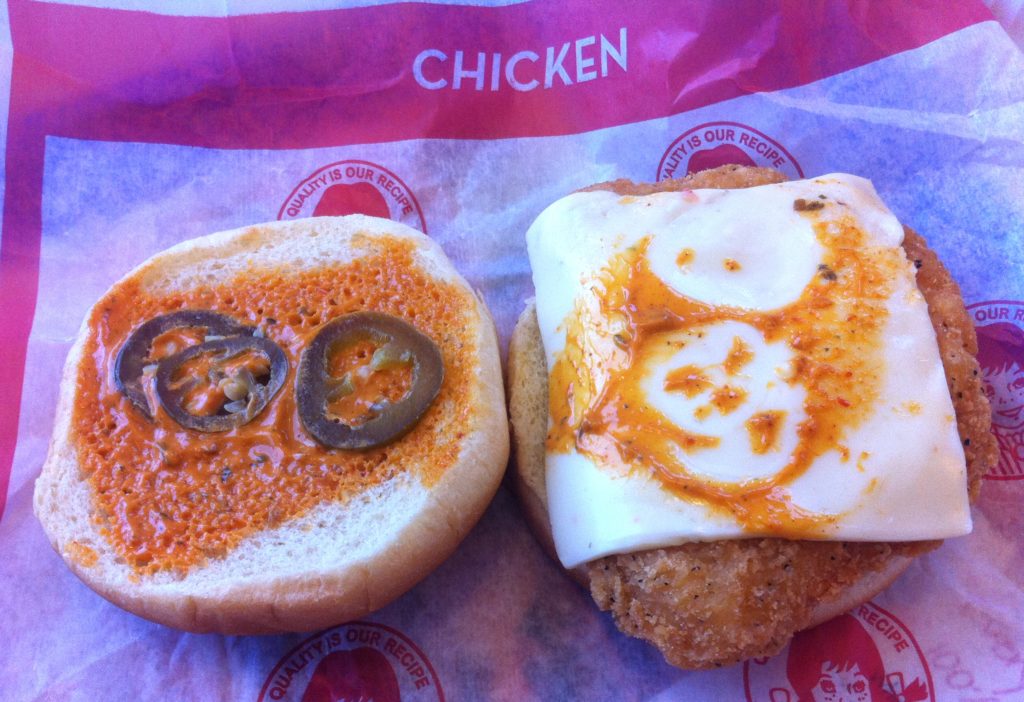 Wendy's
Wendy's may serve fresh, never frozen beef, but that's actually not a guarantee of quality. Properly frozen meat will taste just fine, and stay fresh longer. That may be part of why customers have complained about the quality of Wendy's food, which is often considered mediocre. It doesn't help that their prices are usually higher than their competitor's.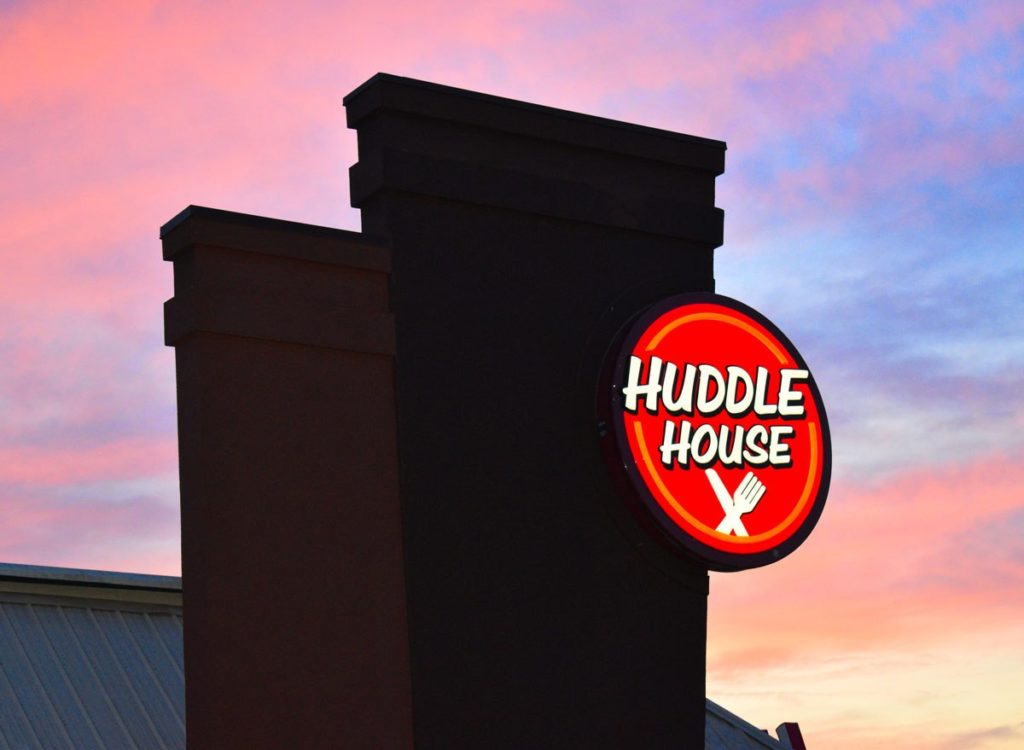 Huddle House
Huddle House has locations in 23 states, but it's shockingly unpopular somehow. Customer service is terrible, and many locations have problems with cleanliness. Business is getting bad, and they're shutting down numerous locations. Only time will tell if they can salvage their reputation.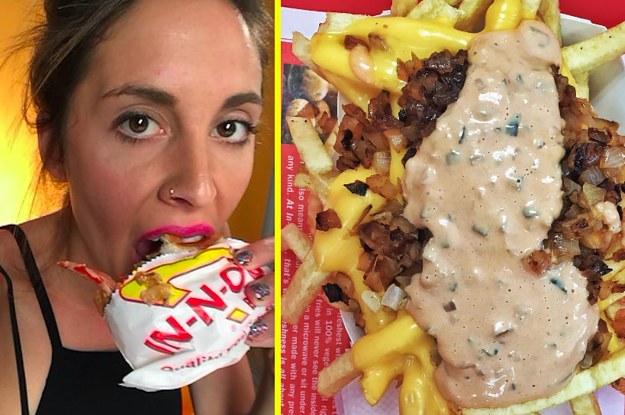 In-N-Out Burger
Perhaps In-N-Out suffers from being too much hype. For so long, it couldn't be found outside of California, leading Californians (including influential celebrities) to sing its praises when they were out of state and couldn't find it. The food doesn't quite live up to the reputation, though. The fries are bland, and the burgers are lackluster. Ordering off the "secret" menu makes a huge difference, but a restaurant shouldn't need a secret menu to make their food better.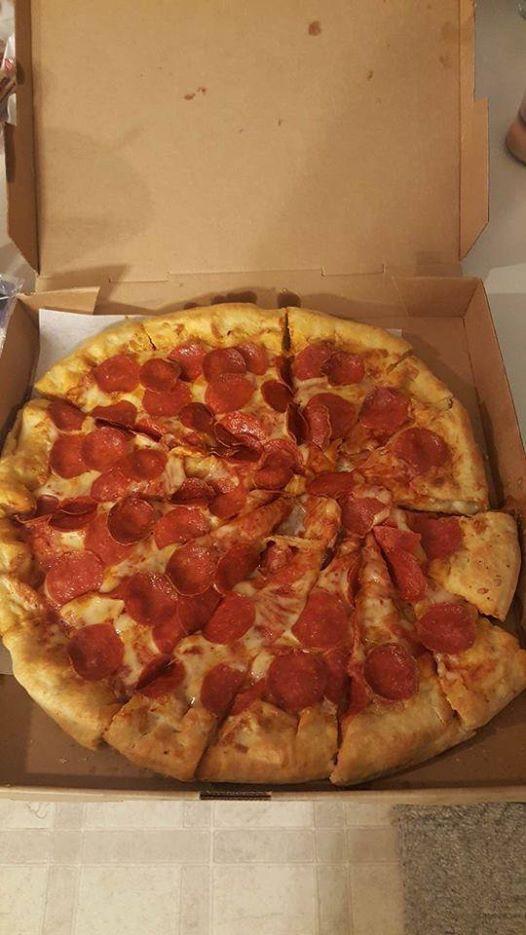 Papa John's Pizza
There should be no surprise that Papa John's is considered one of the worst restaurants in America. Papa John's pizza is more expensive than other fast-food pizzas, but it's not any better in quality. In fact, many customers would say it's worse.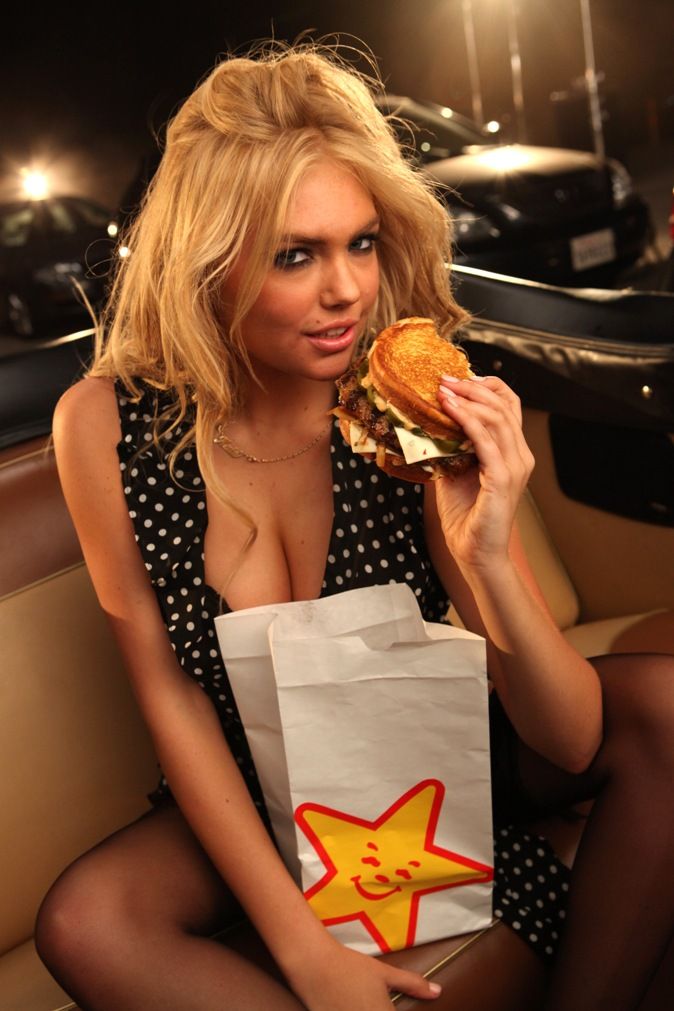 Hardee's
Also called Carl's Jr in some places, Hardee's gained a bit of infamy when it was declared the most unhealthy fast-food chain in America. Since no one goes to fast food restaurants to follow their diet, that's not much of an issue. The problems with Hardee's come down to taste- or, the lack of it. Hardee's/Carl's Jr's food is bland, and it's not fresh.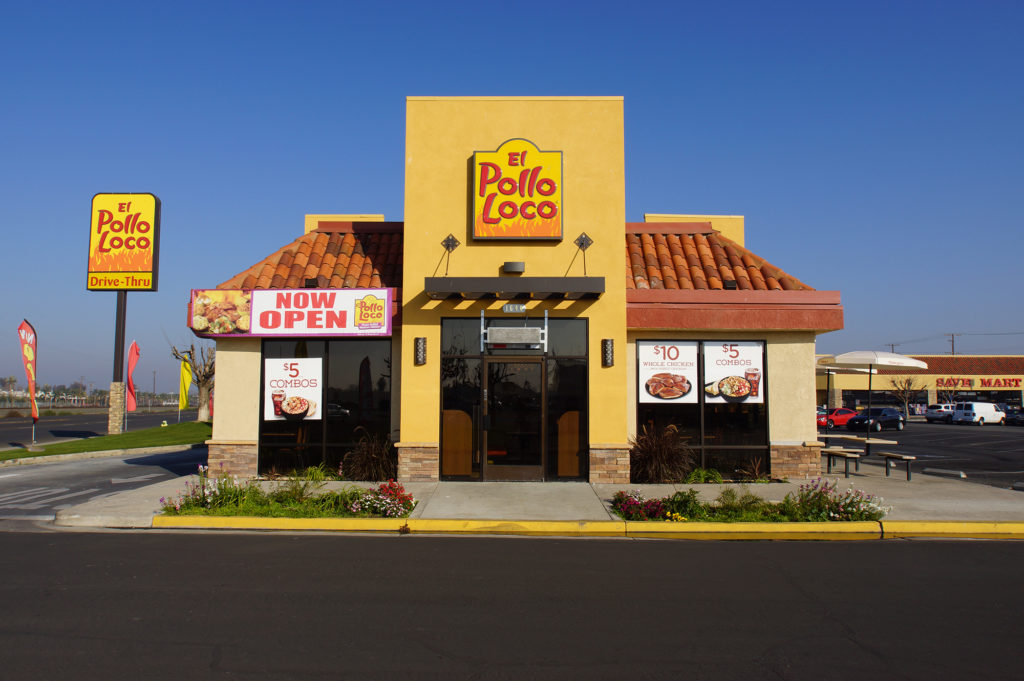 El Pollo Loco
A Mexican food restaurant should have flavorful, spicy food, which makes the food at El Pollo Loco…confusing. It's on the list of the worst restaurants in America because it's food isn't just bland, it's also overpriced. On top of that, the atmosphere is rarely good inside an El Pollo Loco. Still, while it's overpriced and underseasoned, the food isn't terrible.