Here Are The Original Prototypes Of Things We Now Use Every Day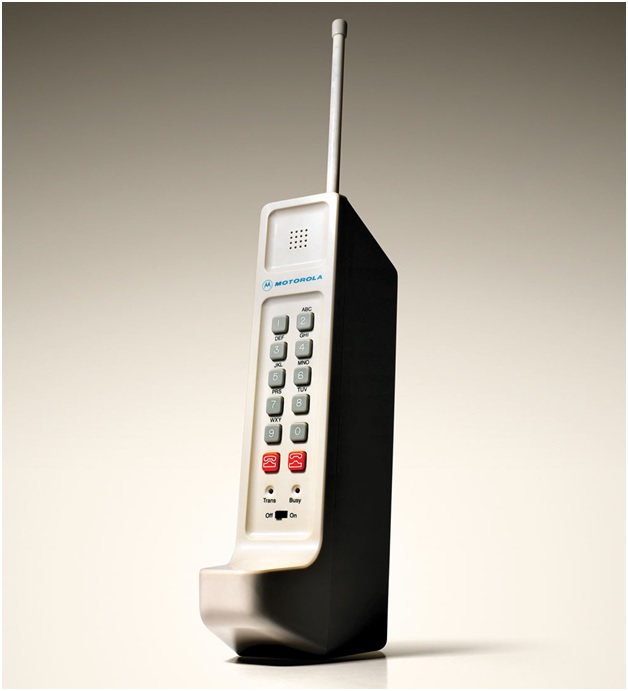 The prototype! Today, we often rely on most things that include little to no wires. Or, some of the things we use are smaller in size to help us save a bit more space. But back in the day, some of the everyday things we use were either ridiculously large, had a lot of wires, and were just outright bizarre.
The first prototype you're about to see was probably the closest thing you could get to live streaming back then.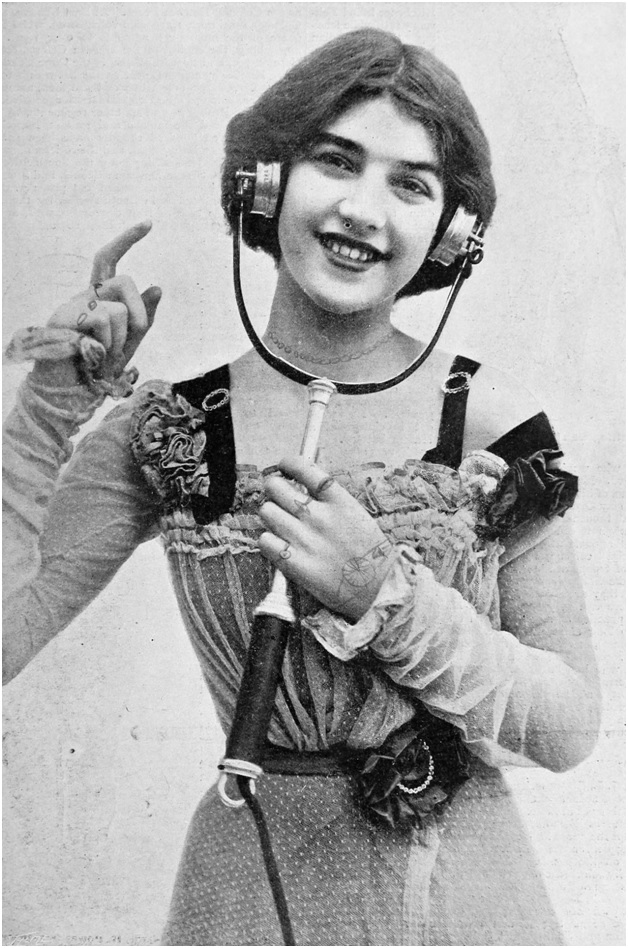 Electrophones
The first headphones prototype was known back then as an electrophone. This allowed someone to listen to live entertainment such as concerts right over the telephone. Back then, this was the closest that you could get to a 'live stream'. It was only audio, but no video. And yes, the electrophones were the first headphones ever allowing you to listen to music. These days, you can listen to live streaming with bluetooth wireless headphones.
NEXT: Dishwashers probably did a better job doing the dishes than ourselves. But you're not going to believe what the first dishwasher ever looked like.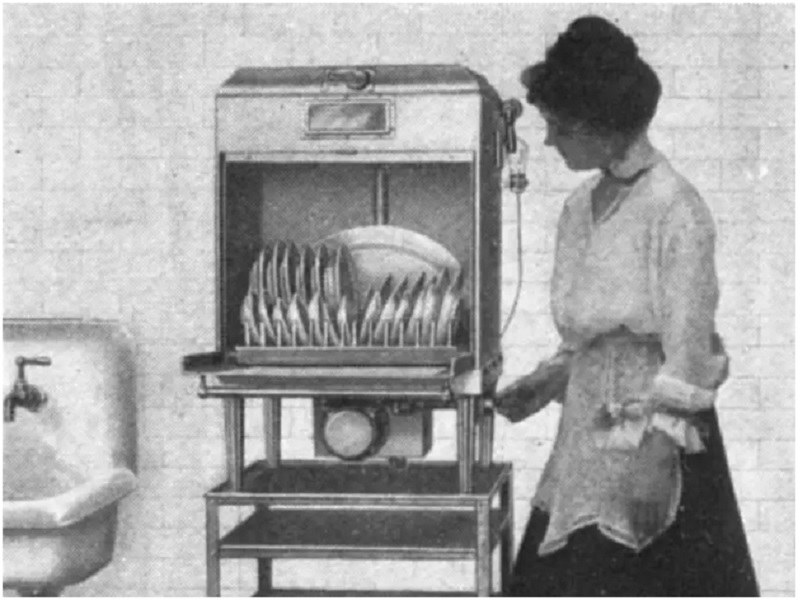 Dishwasher
Like dishwashers today, they do require electricity to run. The first electric dishwasher was first introduced in 1917. The concept is pretty much the same as it is today, but with less handiwork. You load the dishes into the tray, close the door, and let it go to work. But back then, dishwashers were never this reliable. In 1850, the first dishwasher ever invented required a lot of hand cranking.
NEXT: We love our smartphones more than the next person. But there was also a phone with a touchscreen that existed before the iPhone was ever introduced.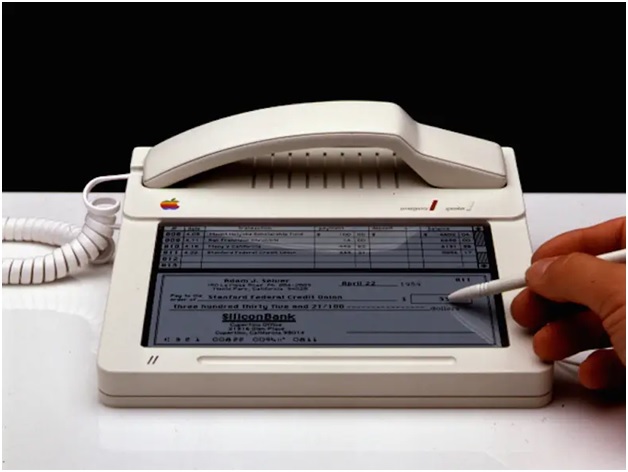 iPhone
Believe it or not, Apple developed a phone with a touchscreen well before the iPhone ever existed. When was this introduced as an iPhone prototype? 1983. That was almost 25 years before the smartphones took the world by storm. The problem was obvious: it wasn't portable. But it did allow you to sign electronic documents using a stylus pen. Steve Jobs got it right. However, it must have taken quite a while to finally develop a portable version of this phone.
NEXT: Ironing your clothes must have been a pain with this prototype.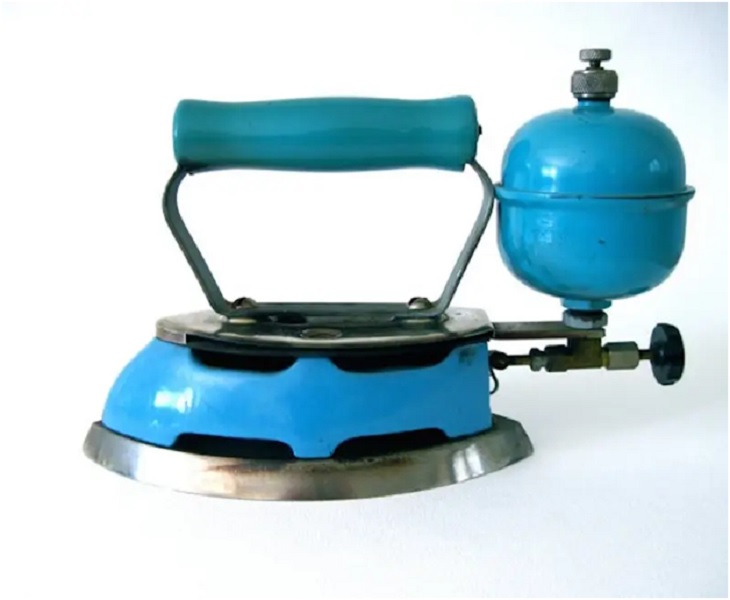 Iron
Did you know that before electricity, irons were powered by gasoline? Well, now you know. This iron was developed by Coleman (the same company that sells camping equipment). And get this: there was a small fire that was located inside of the iron itself to allow the water to heat up. Once the iron was pre-heated, the user would turn off the fire. Yes, electricity existed back in 1924. But these were probably the irons that could have been used.
NEXT: You'll never look at roller blades the same way after you see the first prototype of them.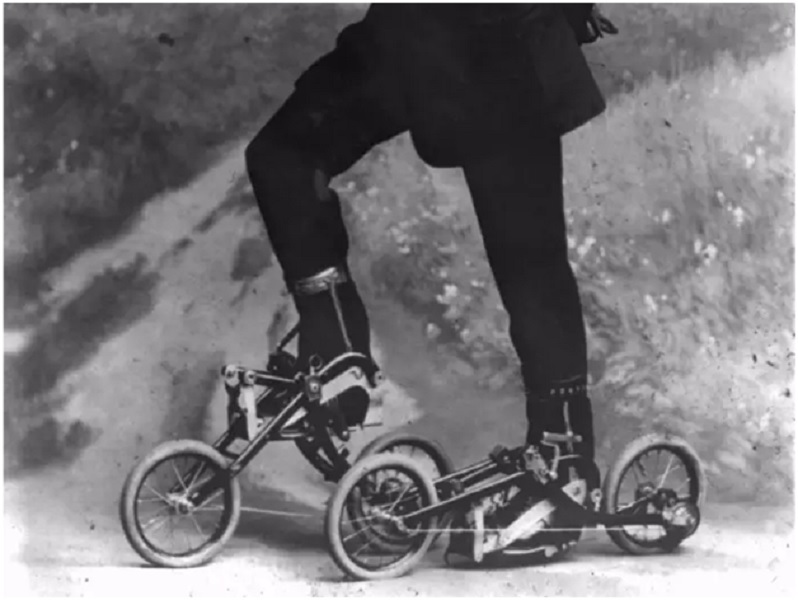 Roller Blades
Taking a look at this, you swear that they look like minibikes. Well, that's what the first ever roller blades looked like back in 1910. These two small bicycles for your feet were the closest that you could get to skates. And to think, you might have fallen off so many times when trying these out (like when you were riding a bike as a kid). But taking these off must have been a nightmare and a half (or even strapping them on).
NEXT: You saw an iPhone prototype. But the first tablet looks like nothing you could imagine.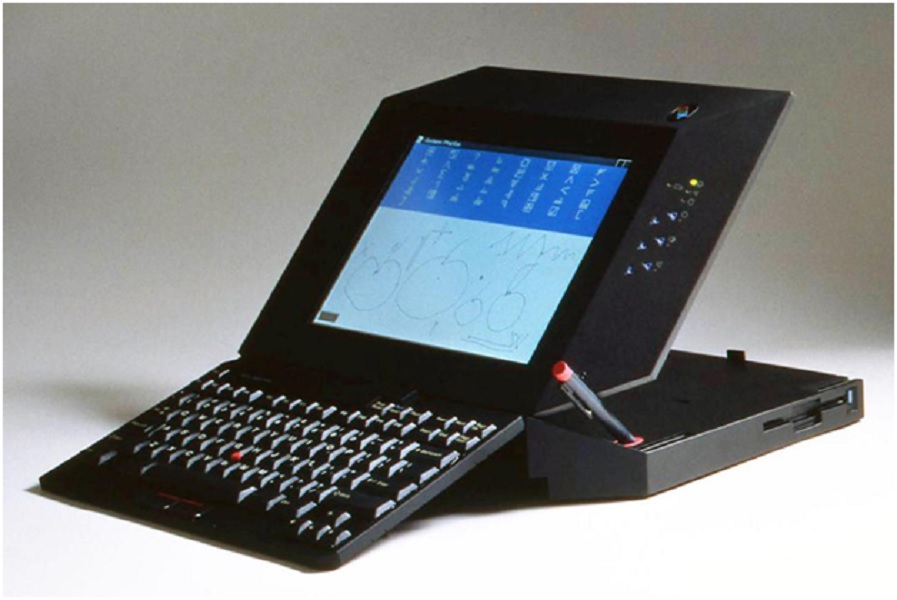 Tablet
Before there were iPads or wireless tablets, there was this. It looked like a mini-computer with a touchscreen and a stylus. See the floppy disk drive? As you can guess, this thing might have been a nightmare to carry around. So portability was definitely out of the question. But touchscreen technology was still fascinating back in the 1980s and 1990s. This tablet was first introduced in 1992 (almost 20 years before the iPad graced its presence).
NEXT: Watching sports was fun. But after seeing these TV cameras, your eyes would be easily taken off the game.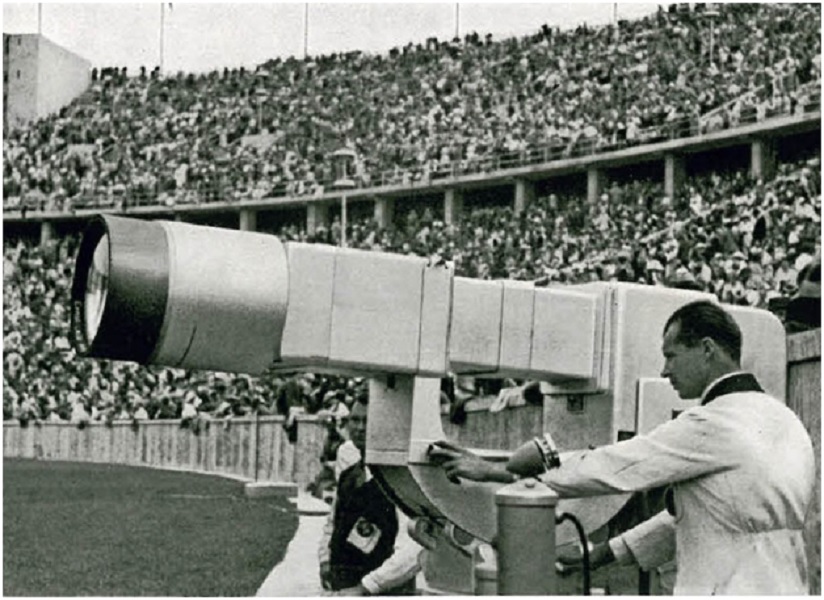 TV Cameras
It's always fun watching sporting events. You'll usually see a camera operator on television shooting the game from another angle if you are observant enough. But back then, these TV cameras were insanely large. This TV camera was introduced and tested out during the 1936 Summer Olympics in Berlin. The camera was connected to a coaxial that transmitted signals to viewing rooms for spectators that didn't have television sets.
NEXT: Before the Dustbuster or regular vacuum cleaners made doing chores a lot easier, imagine lugging this thing around while cleaning the house.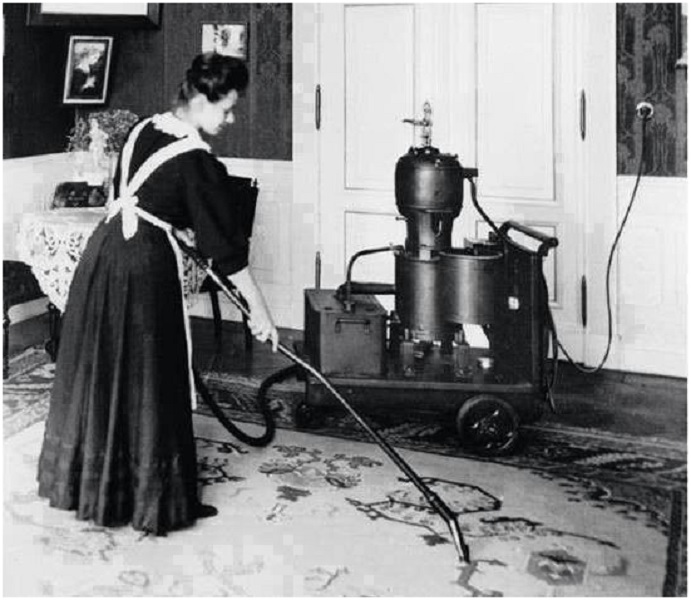 Vacuum Cleaner
What you are looking at is one of the first ever vacuum cleaners. Judging by the size, it must have been insane just dragging this around from one room to the next. Oh..and good luck trying to get this upstairs or downstairs. This was complete with an air pump that allowed for suction and any dust and dirt that was picked up was placed in a bag. Not to mention, there were rotating brushes as well (much like today's vacuums).
NEXT: You may have seen these bikes before. But the size of the front wheel was ridiculously large.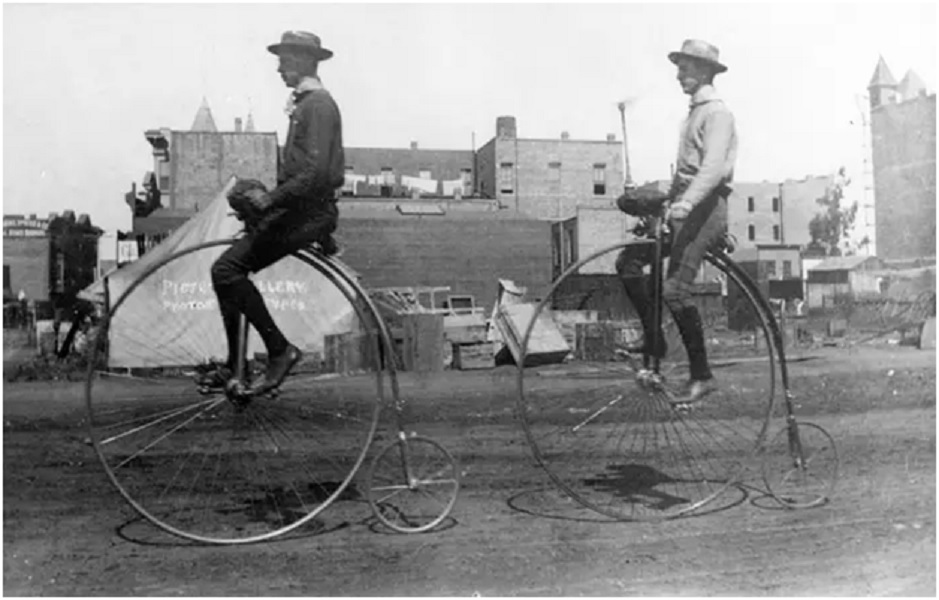 Bicycle
Before the bicycles had wheels that were of equal size, the front tire was ridiculously larger than the other. Sure, it was rideable, but imagine falling off this thing once you lost your balance. You could have gotten seriously hurt. If you rode these today, you would probably get some intriguing looks. But needless to say, you're probably going to need a ladder to climb on and off this thing (and maybe a helmet as well).
NEXT: Toast is quick and easy to make. However, imagine having a toaster like this on your kitchen counter.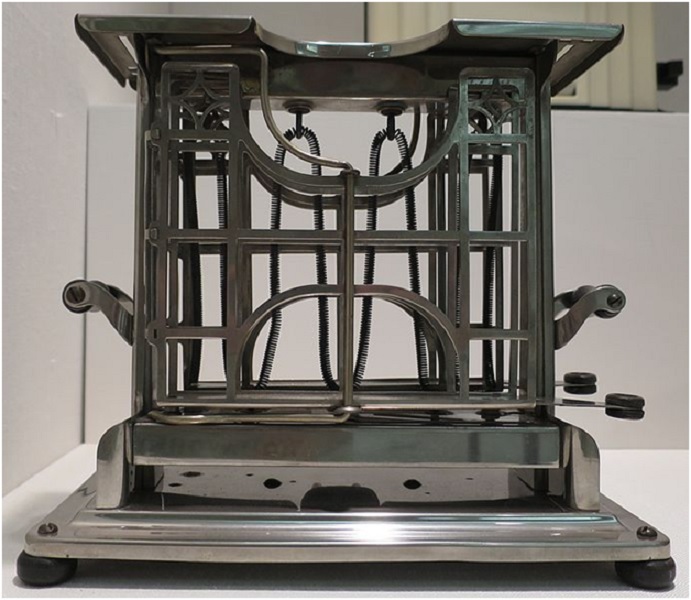 Toaster
Yes, it had electric coils to help toast your bread. But it didn't have the complete casing unlike the toasters we use today. In 1915, this is what toasters looked like. What was a real pain was that the toaster would only toast one side of the bread. Once completed, you had to flip it over and toast the other side. Talk about a time-consuming task to do before breakfast. Thankfully, we now have toasters that just do the work for us. And pop! It's done.
NEXT: While landline phones are still useful, the touch buttons on this phone may have confused you quite a bit considering how the touchpad was designed.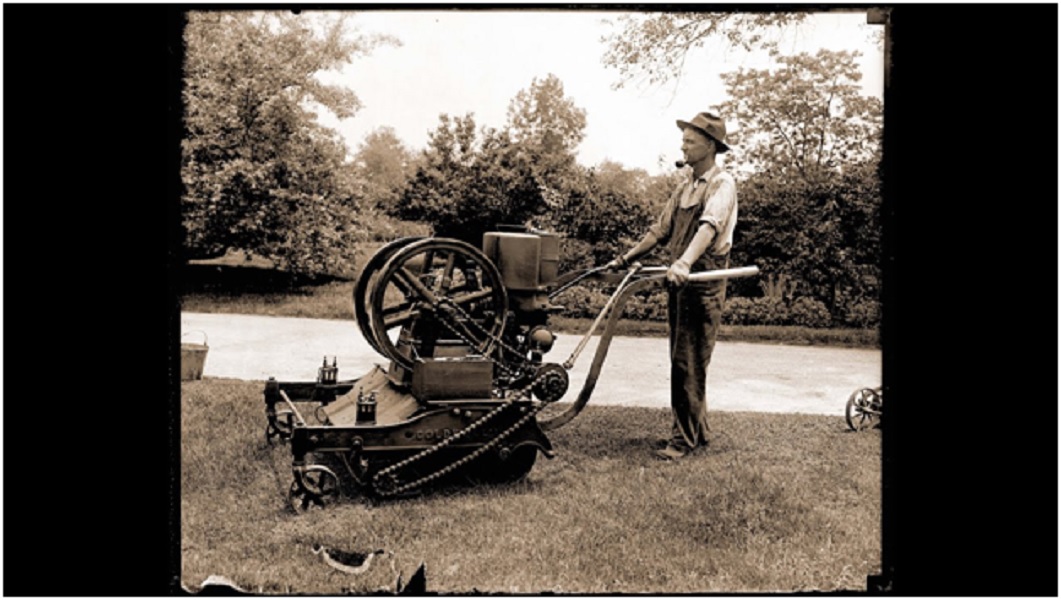 Lawn Mower
Imagine cutting grass with this behemoth of a lawnmower. This would be hard to push and go up and down the yard with. Not only that, the ride on mowers back in the late 19th century were roughly the same size (if not bigger). Thankfully, walking lawn mowers are much smaller, more powerful, and easy to use. Ride on lawn mowers (also smaller in size) are a lot cooler to use though.
NEXT: One of the most popular summer toys was born when a project to build a better refrigerator failed.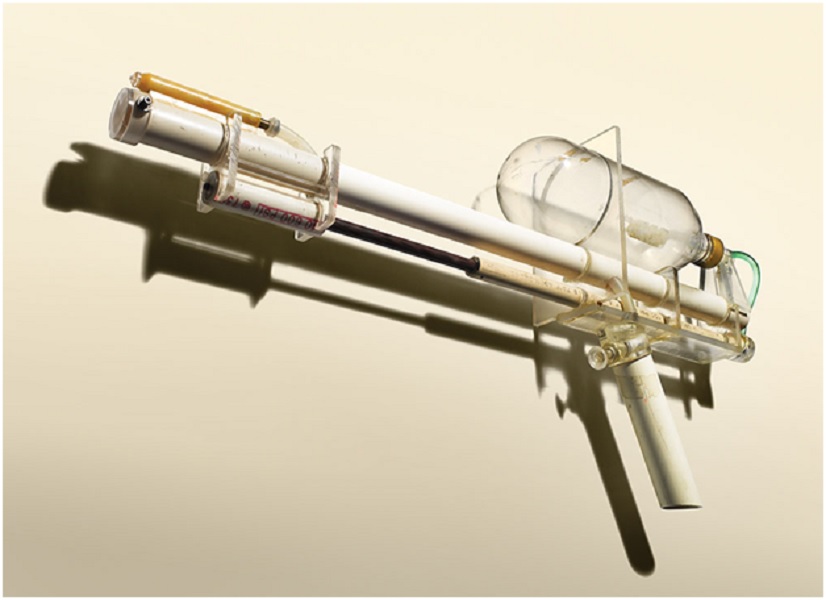 Super Soaker
Water pistols were fun to use in the summertime. However, it would have been nice to have something that would squirt more water. When Lonnie Johnson was trying to build a refrigerator, one of the brass nozzles he custom-made blasted a lot of water throughout his bathroom. Despite the mess it made, Johnson realized that with so much water pressure coming from the nozzle, perhaps a better water gun would be made. That's when the Super Soaker was born. Check out these Childhood Toys That Could Pay Off Your Debt when you're done with this list!
NEXT: Your cell phone may be smarter now, but this is what the first ever cell phone in 1973 looked like.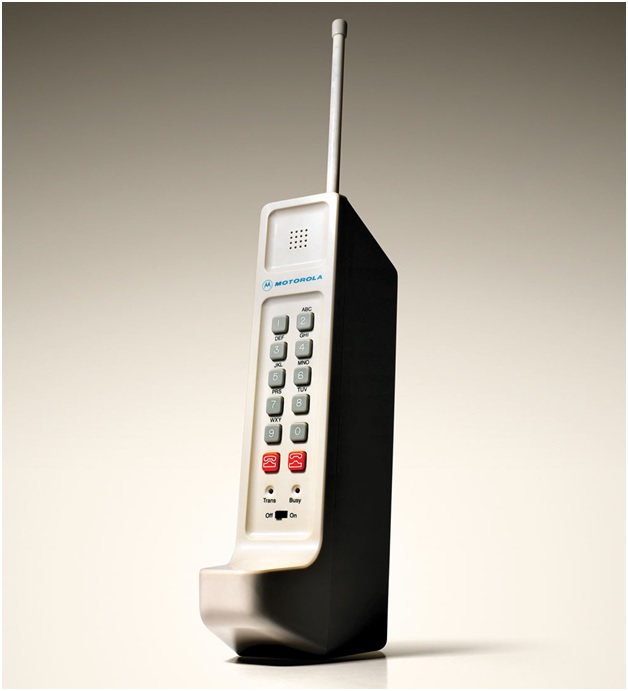 Cell phone
'Hello, Moto'! Before Motorola cell phones were sharper and sleeker, there was a portable cell phone that was built in a span of three months. This cell phone developed in 1973 weighed a mere 4.4 pounds. That's because it had a ton of small parts and filters. Obviously, this was one cell phone that you would never even put in your pants pockets even if you tried. NEXT: Computers are smaller and even more portable. Before there were desktops and laptops, this is what a computer looked like.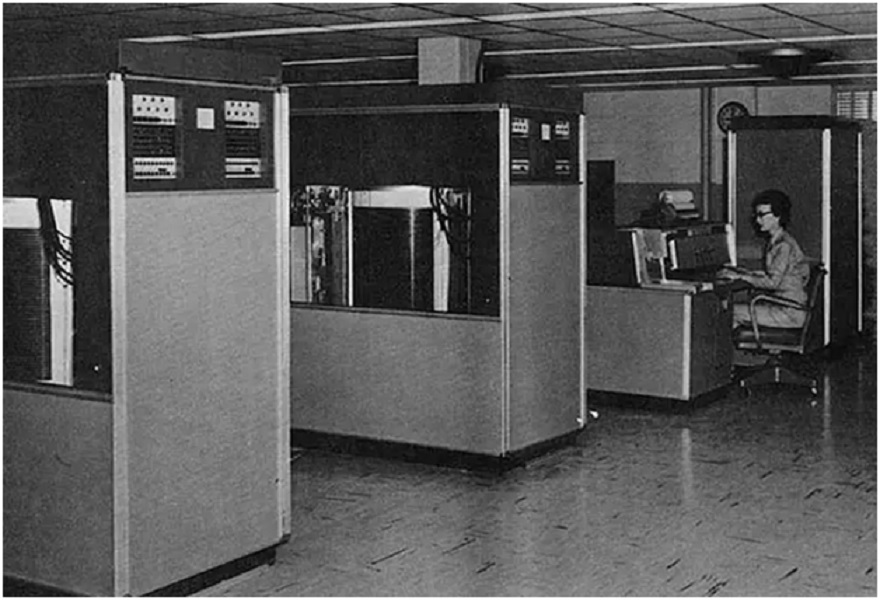 Computer
In 1956, the first ever computer hard drive was developed by IBM. The hard drive itself was the size of a grand piano. Not only that, it weighed well over a ton. You're probably thinking how much space it was at its max capacity at the time. The answer: One megabyte. Today, a megabyte is relatively small in size. But for a big computer like this, that didn't seem like enough to store all your pictures and videos.
NEXT: If you love reading books on a Kindle or listening to an audio book, this little gadget made it a little bit more complicated than it had to be.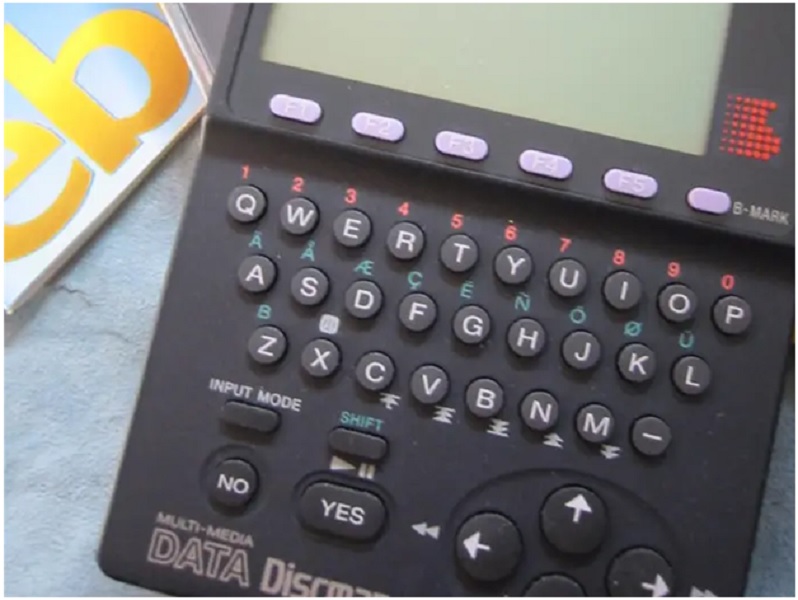 Kindle (eReader)
Before the Kindle became the hottest thing to read eBooks, there was the Sony Data Discman. What this did was display books on the screen. But it had to use data based on certain compact discs. The functionality was so complex that the Sony Data Discman didn't last too long. It seemed like reading paper books were a lot easier. While people still read regular books today, the Kindle seems to be doing great. Sony had the right idea, but it was a failure to launch.
NEXT: The first ever video game console looked like nothing you'll see today.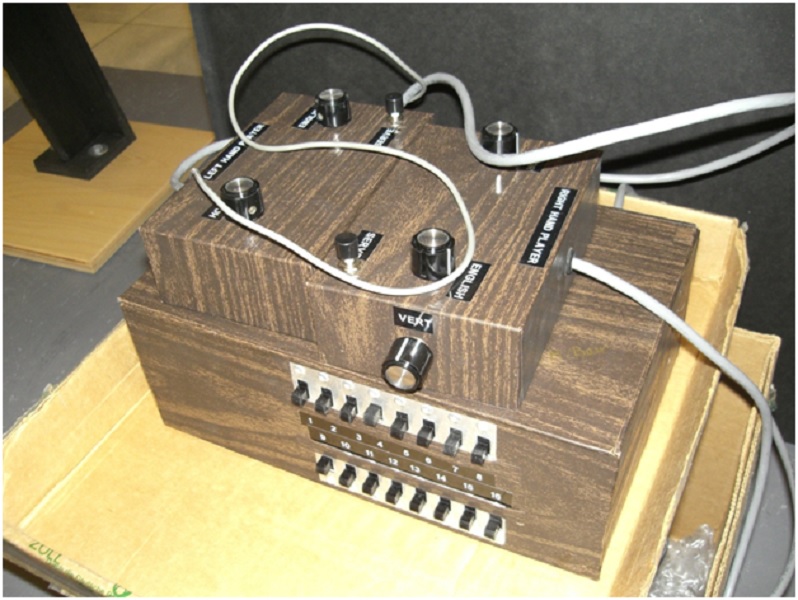 Video game consoles
Video game consoles like the Playstation, Nintendo, even the Atari never had this many buttons. Yet, the 'Brown Box' or the Magnavox Odyssey did. And it was the first ever commercial video gaming console ever to exist. The first video game developed was a digital game of ping-pong (or better known as 'pong'). However, it would have been a game called 'Spacewar' had it not been for the high price of computers.
NEXT: Shaving is a lot easier now than it was then, but this one thing could do multiple shaves at once (but it was quite dangerous).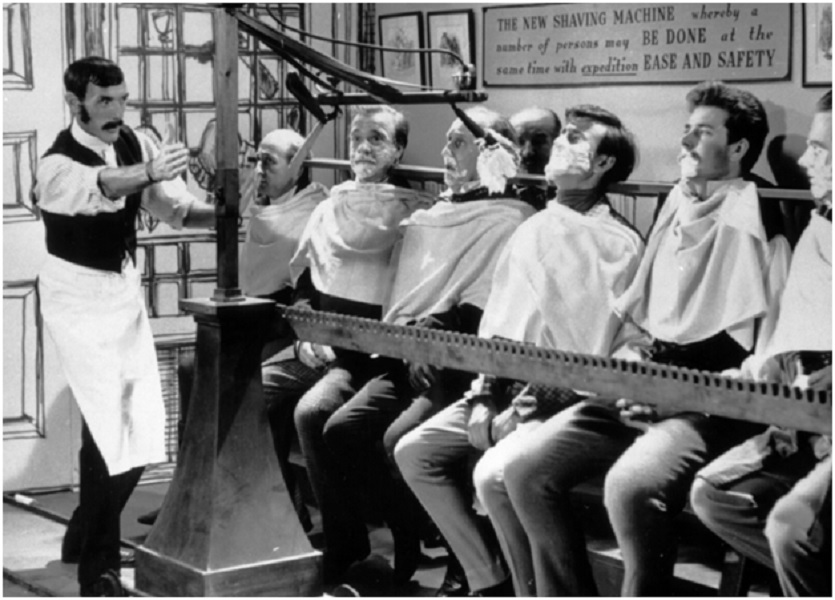 Shaving machine
You have electric razors and your manual razors as well. But back then, there had been shaving machines that would shave multiple guys at the same time. Obviously, it would make a barber operate at such an efficient rate. However, it would have been easier for a barber to focus on one at a time. Something might have gone horribly wrong midshave. And the barber probably would have a hard time stopping it.
NEXT: If you wanted to slim down, there was one strange device that might have gotten the job done.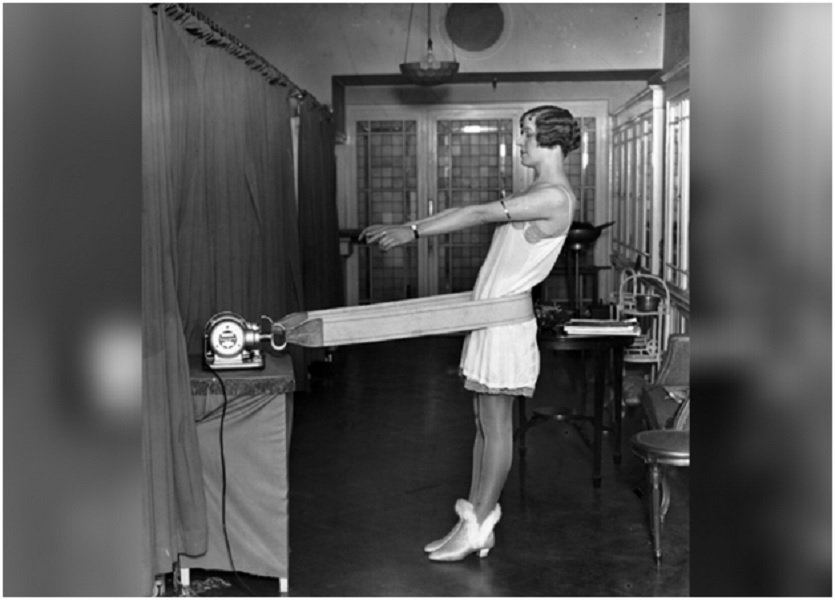 Hip Trimmer
You know that machine that you strap on and let the motorize belt help you lose the weight? Yep, this existed with the intent to jiggle the fat away with the help of electrical stimulation. These machines were still on sale throughout much of the 20th century. But it wasn't until marketers of such devices would pay millions in fines due to erroneous claims. Yet, leave it to good old fashioned exercise to get the job done.
NEXT: Walking with your little bundle of joy is easier than ever. But this stroller was anything but ordinary.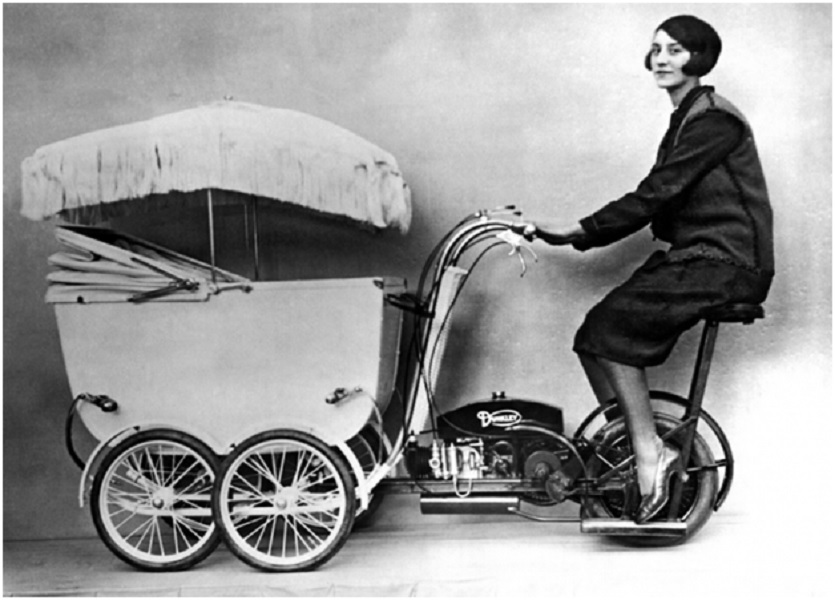 Stroller
Imagine pushing your infant child around in a stroller while riding a bike at the same time. This was a prototype of such a thing that came about in the early 20th century. This pramobile allowed riders to go as fast as 15 miles per hour while taking the baby with you. The equivalent to that: jogging while pushing the stroller at the same time. Today, all it might require to walk your kiddo is with your own two feet.
NEXT: The modern home may have cool features. But more than 50 years ago, modern homes looked like this.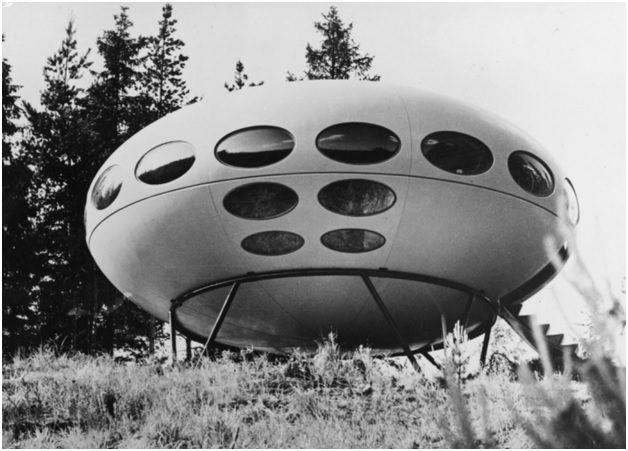 Modern home
The modern home today looks like a regular house. But what they looked like back in the 1960s and 1970s would look like something out of a Sci-Fi film. These circular homes were large in size. And it was a preview of what the future would look like. They were intended to be portable and resistant to all kinds of weather. However, out of the 100 homes that were built, more than 60 are still standing today.
NEXT: We could make video calls on our phone with just one touch of a button. But did it look like back then?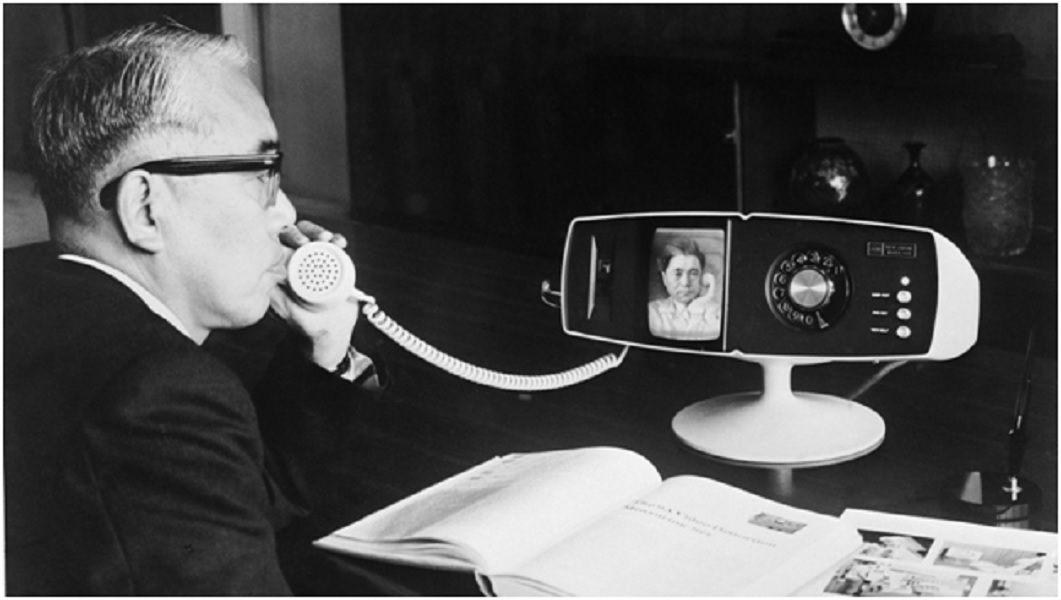 Video Phone
We could easily talk to someone via FaceTime or Skype on a computer or cellphone. However, the Toshiba View Phone might have been straight out of a spy thriller. Part rotary phone, part video chat. The technology existed back in the 60s, but it would have been a nightmare to develop given the rest of the technology it had back in the day. This prototype was groundbreaking and soon set the stage for what we would see more than four decades later.
NEXT: RVs and camper vans are roadtrip staples. Before that, there was an innovative way to camp out while on the road.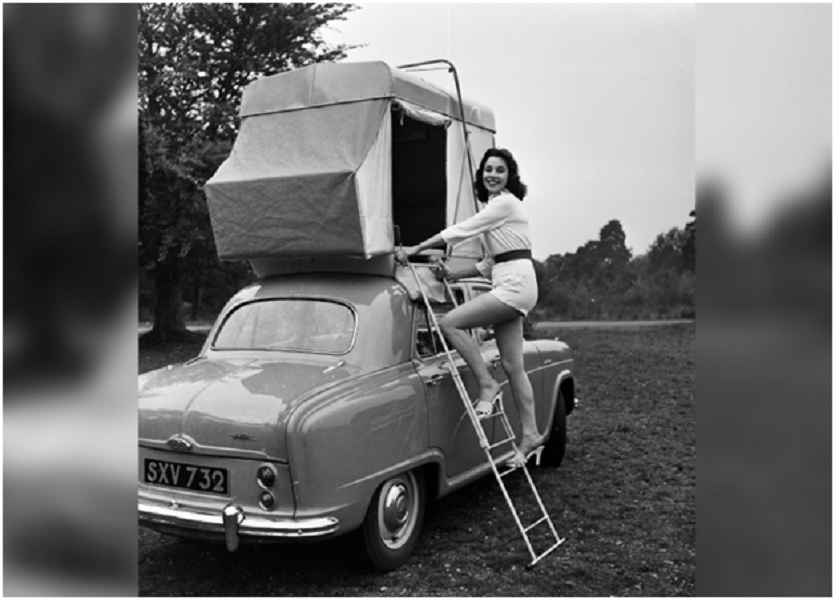 Roofsleeper
Before RVs and camper vans, there was the roof sleeper. This was basically attaching some sort of sleeper tent to the roof of a vehicle. Needless to say, it might have been pretty uncomfortable sleeping on the roof (especially when the car itself didn't provide enough room to sleep). Today, these roof sleepers have converted into something better. The RVs, campers, even small Volkswagen-bus style vans with enough space to sleep in are making waves. See how different RV's are today with these 50 Coolest RVs on the Road.
NEXT: Watching TV on a bigger screen is the norm. But that was hard to imagine back in 1938 (especially after seeing this prototype).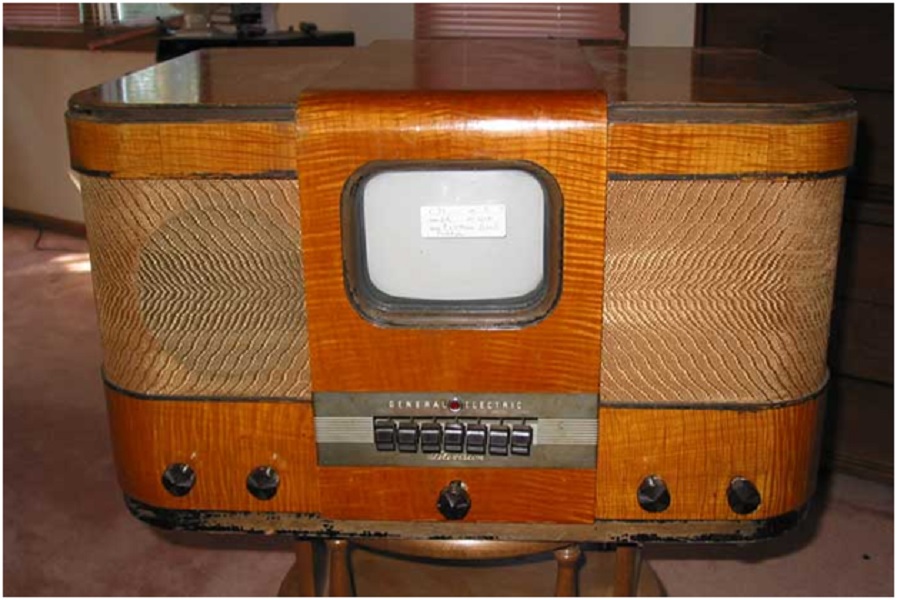 Television
What you're looking at is a prototype of a television that was manufactured in 1938 by General Electric. It had the usual buttons for changing the channel and adjusting the volume. But the TV set itself was much heavier and massive in size. The screen was quite small. So you couldn't see anything without looking much closer. Since then, TVs have been getting bigger in screen size. And getting slimmer in structure.
NEXT: Electric cars may be the way of the future. But it's idea has long been alive well before Teslas were on the road.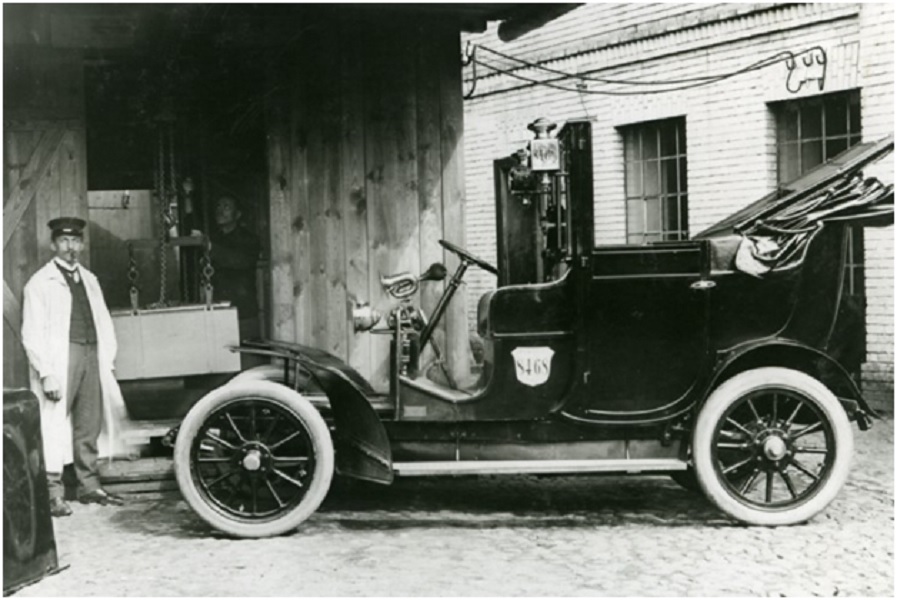 Electric Cars
Today, you see charging stations for electric cars. Before you think it's some new 21st century thing, take a look at this photo from 1906. This taxi cab was operating on an electric battery. And this driver is taking a break to change the empty battery and replace it with a new one. Considering that electric vehicles were still a long way off, this was fascinating to see electricity being used for more than just powering homes and businesses.
NEXT: Speaking of electricity, windmills are a popular use for electricity. But the idea was alive before the 20th century.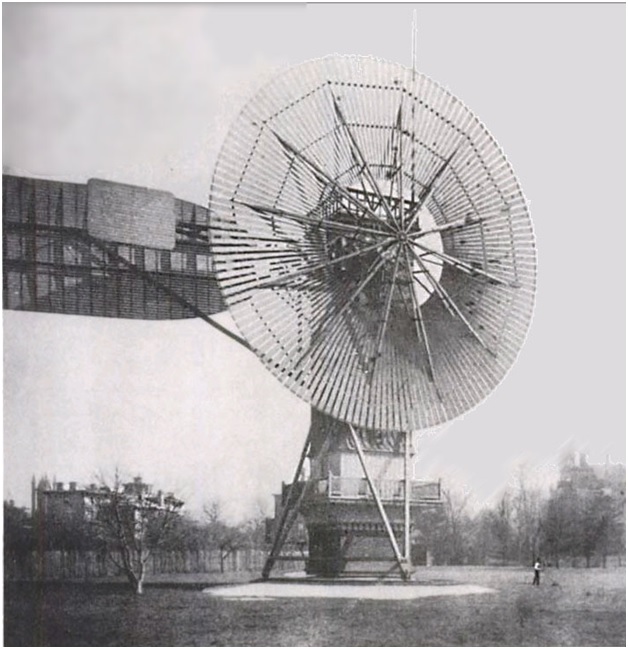 Wind power
The idea of using alternative energy sources for the purpose of generating electricity is nothing new. But it has become more common in recent years. This was one of the earliest power generating windmills used as a prototype. It was first built in 1888 and was intended to generate electricity without the reliance of coal. In the more than 130 years since then, more than four percent of the world's electricity is produced by windmills.
NEXT: Keeping your home protected from the bad guys is essential. But who knew that security systems existed before they were in most homes?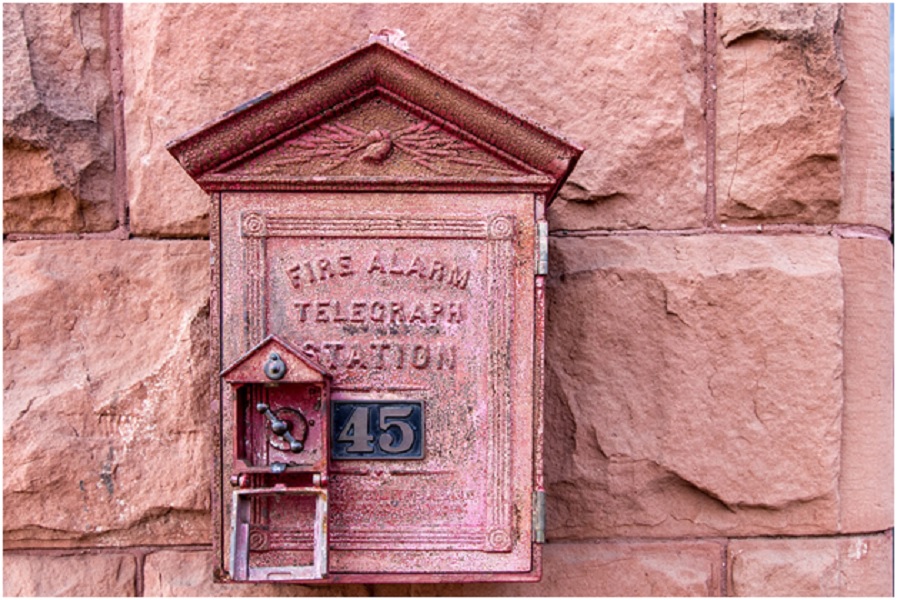 Security alarms
The earliest ever security alarms were said to be invented as early as the 1700s. However, there have been prototypes that would be developed with the help of batteries and electromagnetism. In the 19th century, when there was a fire, alarms were transported via telegraph. The flow of the current would be so strong it would cause a vibration to the point where it would set off a bell alarm.
NEXT: Thought alarms were some high-tech thing? Not even close. Especially when this kind of security has been around for over 80 years.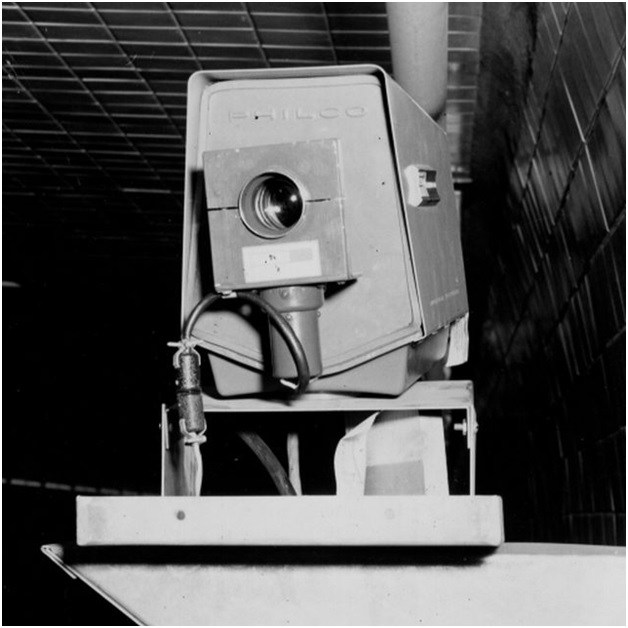 Surveillance cameras
Video surveillance didn't become a thing until at least the 1940s. Back then, it was obvious that cameras were watching someone's every move. It was a deterrent to ensure no one did anything criminal. As you can see with this prototype here, it's large and clunky. Compared to today's surveillance cameras that are small, subtle, and can be well-hidden in the right places.
NEXT: Air travel might be one of the most fascinating inventions in history. But in the early 20th century, some prototypes of airplanes were just outrageous.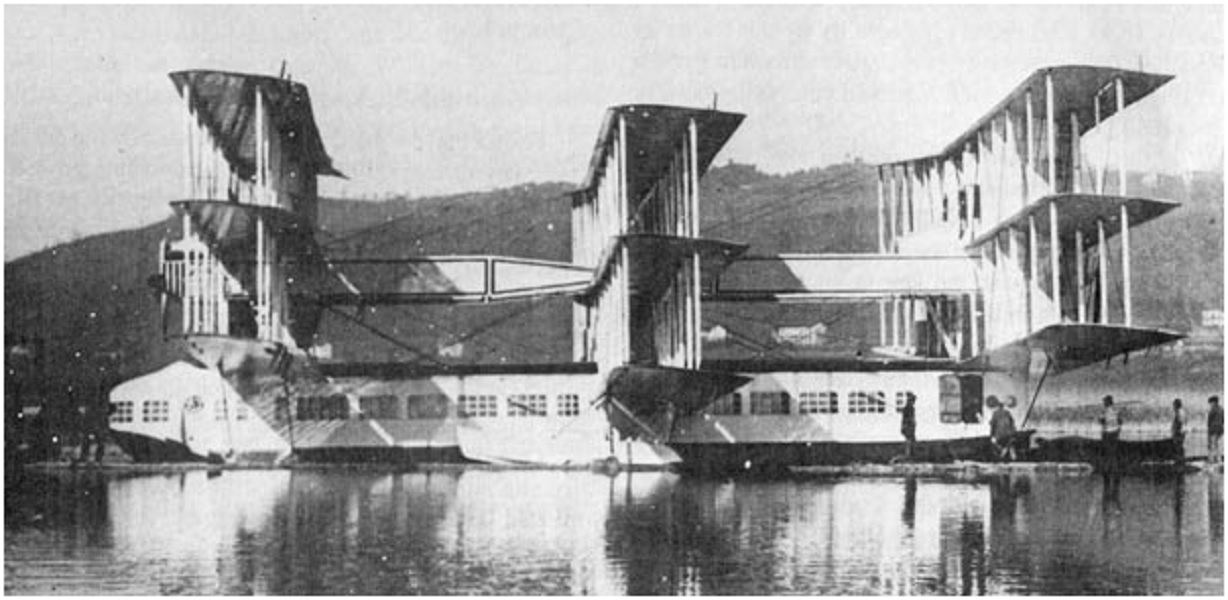 Air Travel
Everybody knows that there is a left wing and a right wing. But this Italian-made prototype with three sets of wings might have just been the craziest airplane prototype to exist. Because computers didn't exist for the purpose of aeroplane designs, it was all done up by one simple thought and went from there. The plane never got off the ground in many test flights. Which is further proof that one set of wings is better than three.
NEXT: You might be seeing this slideshow on your computer. But your keyboard looks completely different than the first (check it out in the next slide to see what it looked like)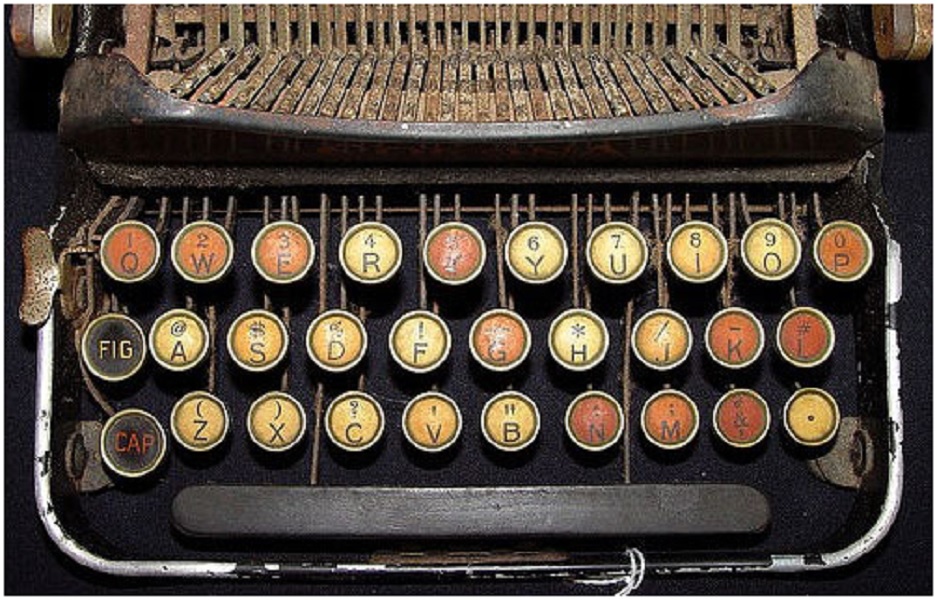 Keyboard
Back then, keyboards were first introduced on typewriters back in the 19th century. But the keys were much rounder and were not so easy to press. You might be typing fast on your keyboard now, but it was a challenge to type fast using old school keyboards. Where's the 'Enter' button on this thing anyway? Good luck trying to figure that out with this keyboard.
NEXT: This prototype of what led to the evolution of portable music players took a trip to space before it evolved into something greater.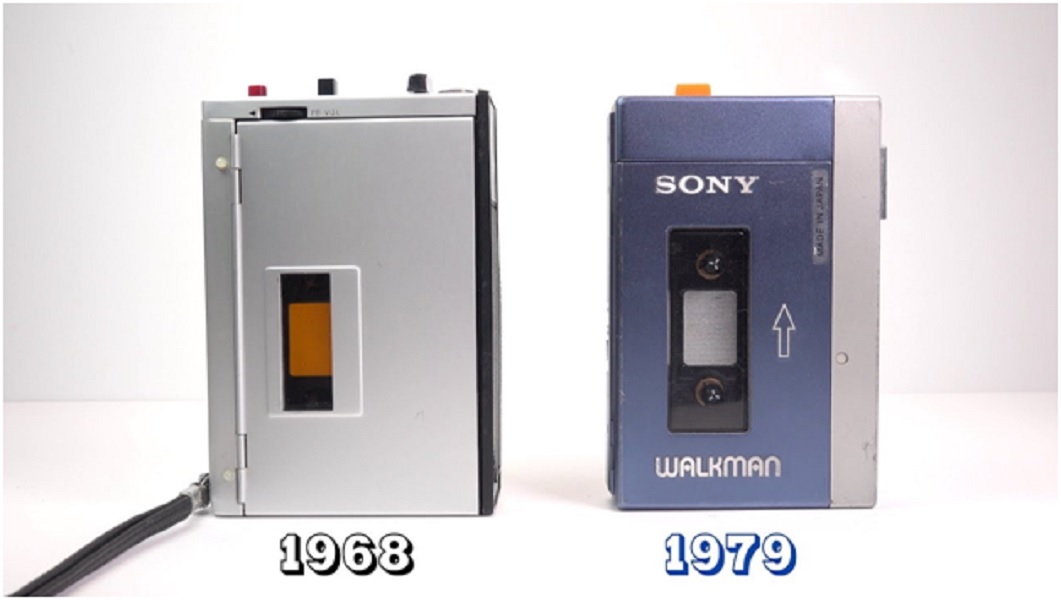 Portable Music Player (iPod)
The Sony Walkman was an invention that took listening to music anywhere to a whole new level. About a decade before, a prototype was made and it went with the crew of Apollo 11. Yes, this prototype went to the Moon. It was designed as a cassette player and recorder to listen to music from back home on Earth. It was one small step for technology and one giant leap into taking music anywhere you want. Today, no tapes or CDs are needed thanks to MP3 players and the iPod.
NEXT: Without this prototype, this slideshow never would have existed.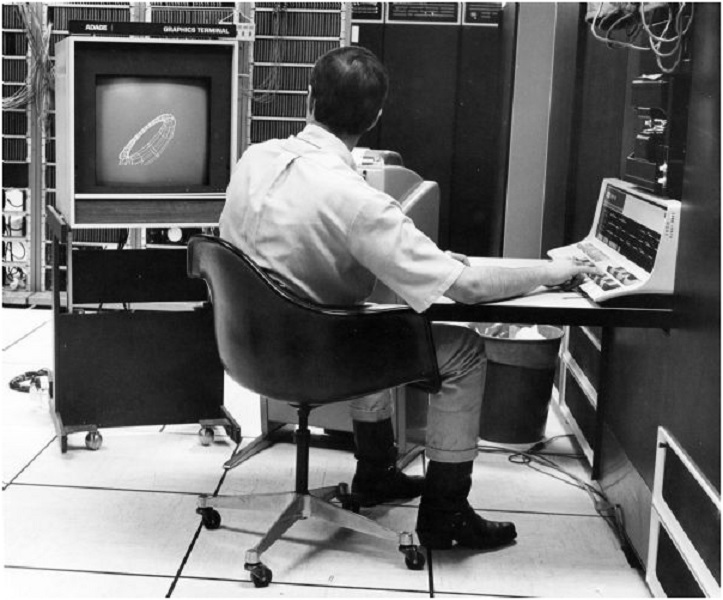 The Internet
The idea of the Internet may have been started by none other than Nikola Tesla. A 'world wireless system' seemed like a crazy idea. To transfer a lot of information from one person to the next in the quickest time possible. However, the US Department of Defense funded the first ever prototype known as ARPANET (or Advanced Research Projects Agency Network). This was designed to allow multiple computers to communicate on one network. Today, the Internet is far more advanced and is accessible on almost every device.
NEXT: Apple created another futuristic prototype that changed the way we watch TV.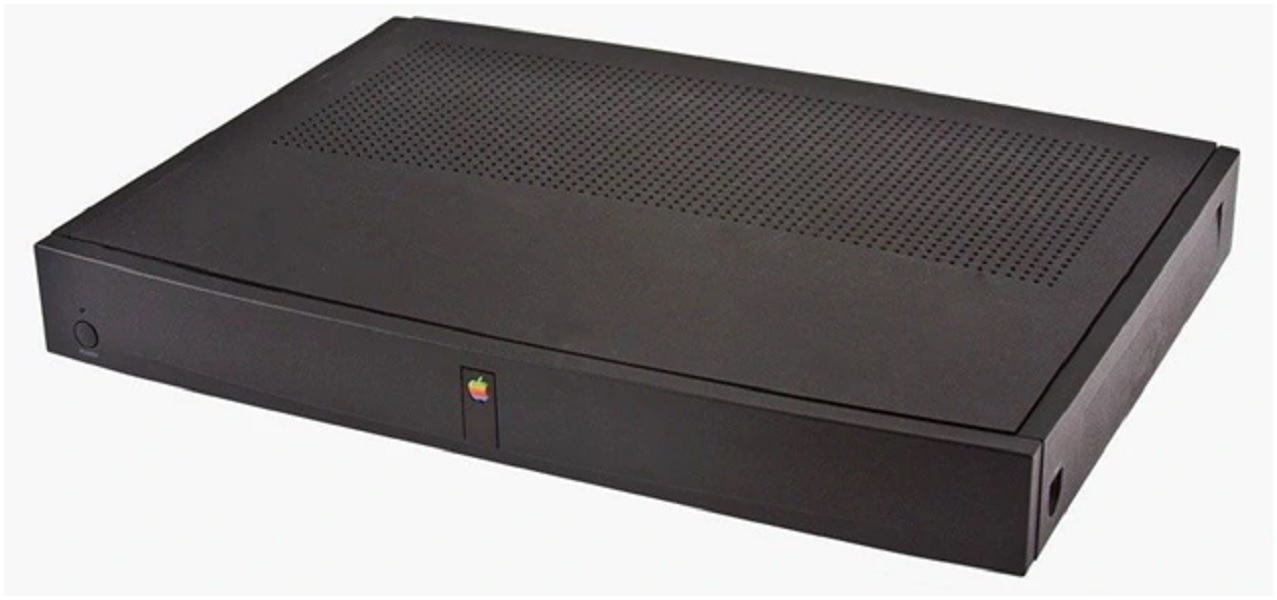 Smart TV
Sure, smart TVs require something smaller in size (i.e Amazon Fire Stick or Roku). But Apple developed an interactive TV box that would pave the way for interactive television. Simply put, it was the closest that you could get to making your television even smarter. In 1995, the interactive box was unveiled in Las Vegas. Yet, it did set the benchmark for live streaming television or even watching your favorite movies and shows on demand.
NEXT: One futuristic invention that people are taking a liking to has been around for over 30 years thanks to NASA.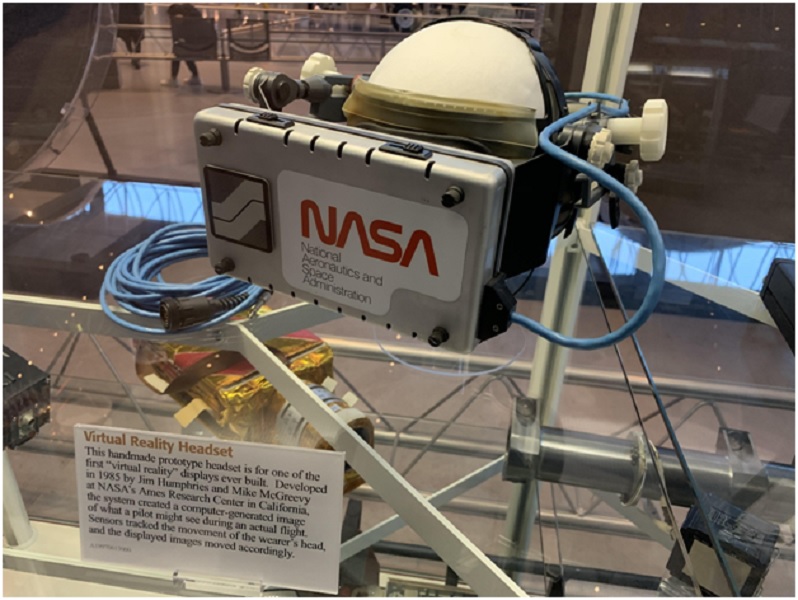 Virtual Reality Device
Before the Oculus and other VR devices, NASA developed a virtual reality helmet and tested it out in 1985. This allowed computer generated images for those training for space missions to see what it would be like if they were doing the real thing. Needless to say, it looks pretty close to it. Even today, virtual reality technology allows you the best possible experience. You could be watching an NBA game courtside without being at the game itself.
NEXT: Laptops have become the norm wherever we go. But who knew that the first one had detachable speakers?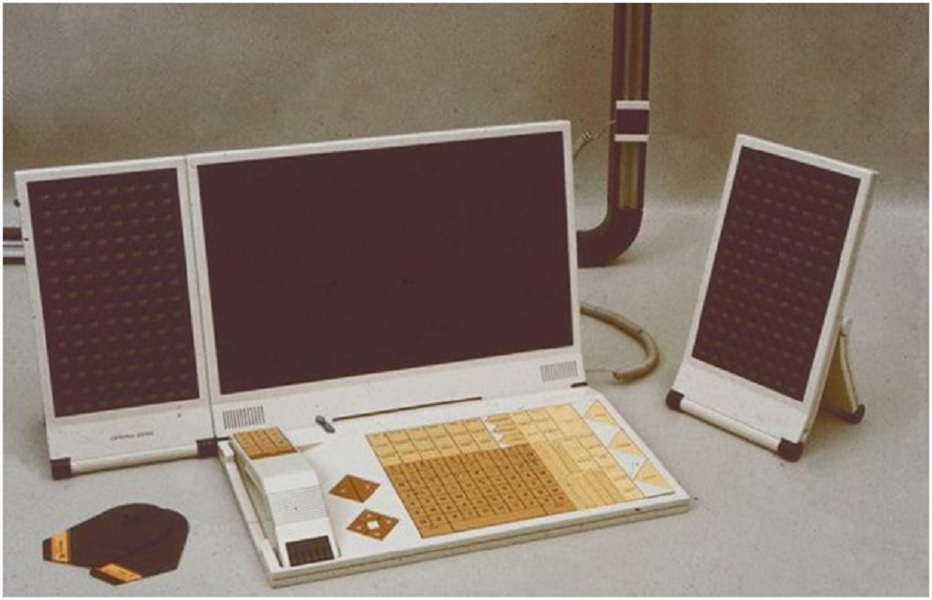 Laptop Computers
This is said to be one of the first ever laptops. This was manufactured in what was known as the Soviet Union. Developed in the 1980s, it had a detachable speaker, monitor, and a remote control. So could it be that the Soviets had some ideas in terms of what the future of technology would look like? Today, all you need to do is carry a laptop without all the extras.
NEXT: Wireless radio communication is still going strong. Imagine trying to talk to the other person while carrying something large and clunky (and not a cell phone).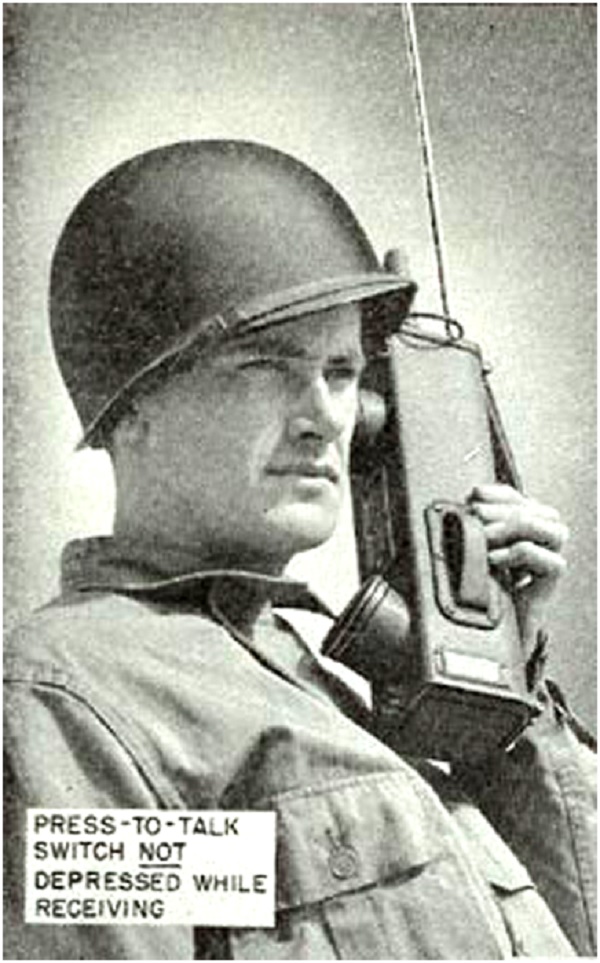 Walkie Talkies
Handheld radio communication was first developed by the United States Military in the late 1930s. All you had to do was press a button, talk into the radio, and communicate with someone over a channel. The SCR-536 was the first ever walkie talkie that was also known as the 'handie-talkie'. This portable version was the successor to the SCR-300, which was a communication device stuffed in a backpack.
NEXT: This part of your computer is essential. But the prototypes that were invented were probably bigger than your hand.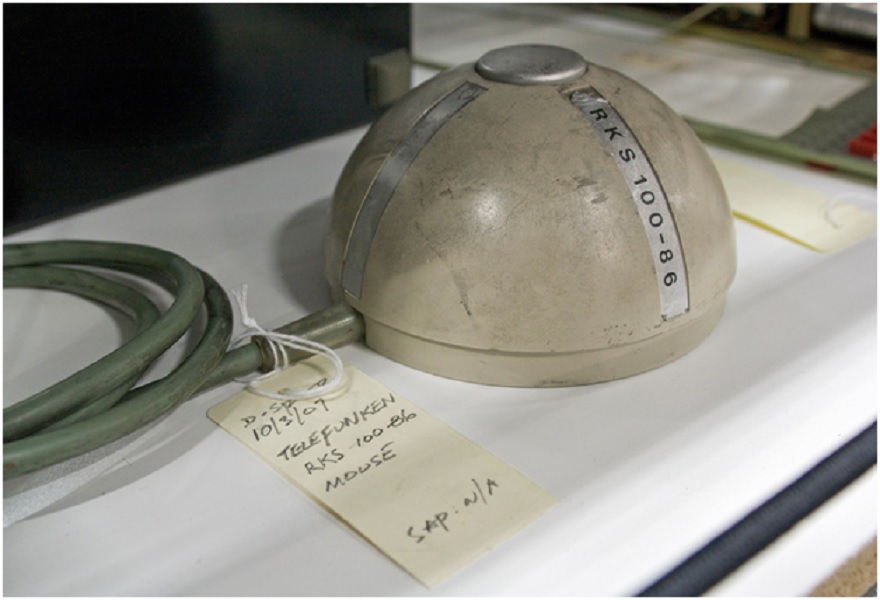 Computer Mouse
Back then, a computer mouse wasn't as small and compact as it is now. It was a large, ball shaped device that would help you navigate a computer without relying on the keyboard all the time. Thus, it made it faster for computer navigation. This prototype was developed by Telefunken in 1968. Today, a computer mouse is small and is a hybrid of a circular rectangle. Plus, it's easier to press and click on things as well. Let's not forget, there's also the touchpad version that you'll find on laptops.
NEXT: You can't live without it every day. But the machine that makes this wasn't always this strange.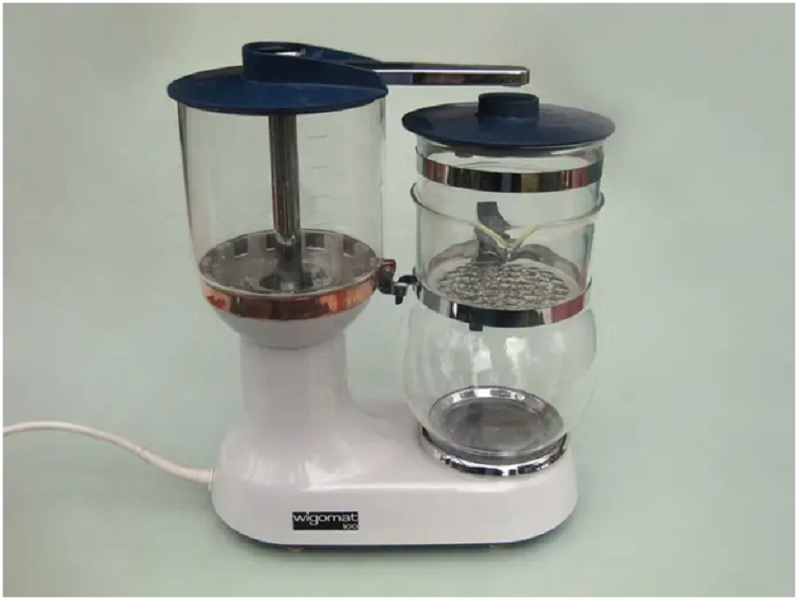 Coffee maker
This coffee maker was invented in 1954 by a German inventor. The prototype looks quite strange. But the concept was similar and simple enough. Fill up the coffee maker with water, add coffee, and wait for it to brew. Today, coffee makers are compact and small in size. Everything from your basic coffee maker to your Keurig machine makes creating the perfect cup of joe a whole lot easier.
NOTE: You can run a lot of things on batteries. But it's hard to imagine fitting the earliest version of batteries into them.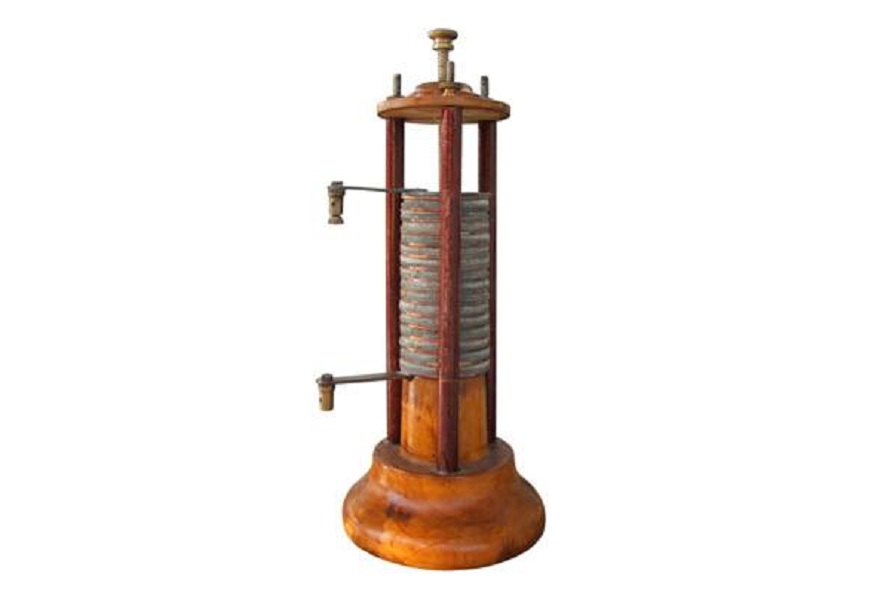 Battery
Before there were AA, AAA, or even 9 volt batteries, there was a battery that was much larger. And it wasn't small enough to fit in remote controls, handheld gaming systems, and even smoke alarms. This battery was developed in the early 1800s and the power of it was tested using frog legs (no joke). To ensure that the battery was powered properly, the wires would be connected and make the frog legs twitch.
NEXT: Cutting the grass is a regular chore. However, you'll be shocked at how big the lawn mowers were in 1917.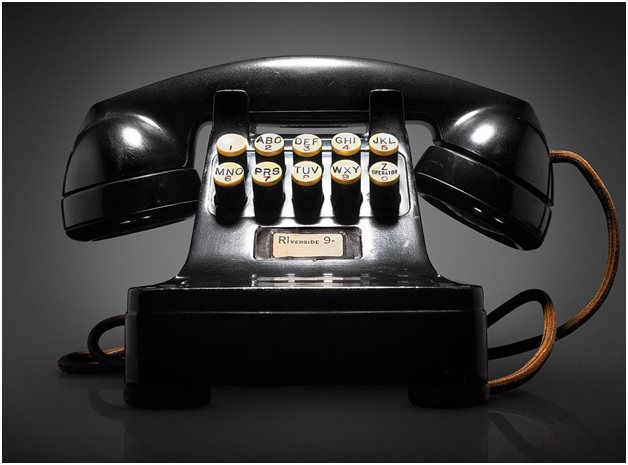 Push-Button Telephone
You may remember the touch buttons being three in a row. However, this 1948 model had two rows of five buttons. What you also notice is that there was no pound or star button. These were in a horizontal row, which would be confusing for a lot of people who are so used to the current touchpad design. The prototype was a flop, but a newer and more successful version came about in 1963.
NEXT: Taking pictures with a digital camera might be way better than a regular photography camera. But this Kodak prototype would be a pain to drag along with you.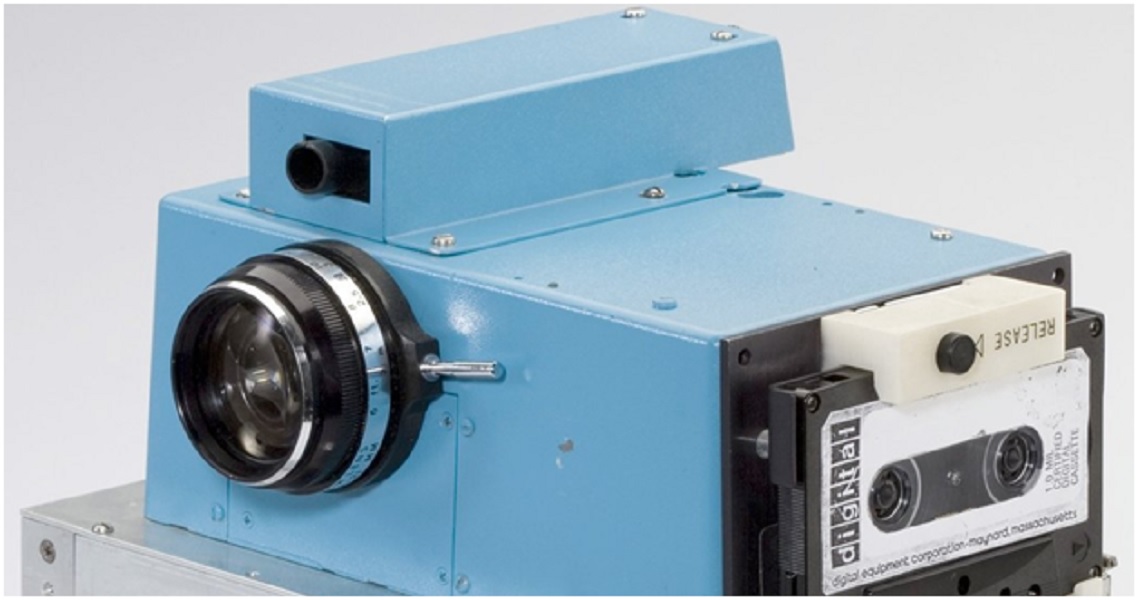 Digital Camera
In the early 1970s, an engineer named Steven Sasson took a job at Eastman Kodak. From there, he pioneered what could be technology that would allow us to take pictures with digital cameras (and even our phones). This prototype featured a special tape that recorded all the pictures that you would capture. Today, there is no need for tapes. Maybe a hard drive on your computer or space on your phone and that's about it.