The Most Beautiful Women in the World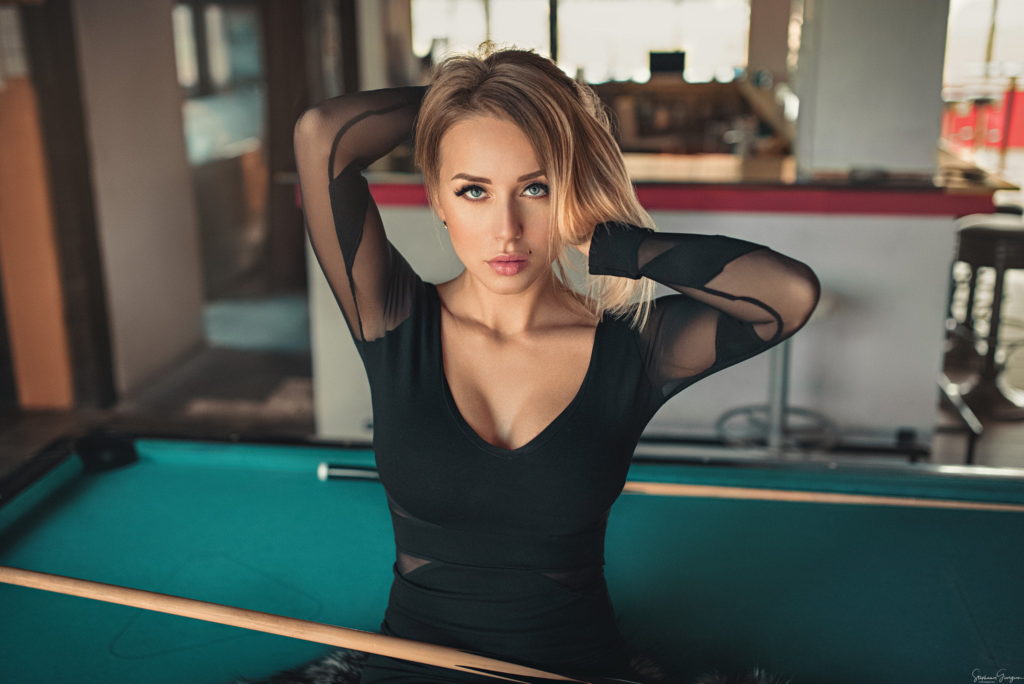 The debate could go on forever and ever…Who is the most beautiful woman in the world? And the real answer is….we may never know.
But we certainly are going to try to find out. We go through our countdown of the most beautiful woman in the world. What do you think of #1?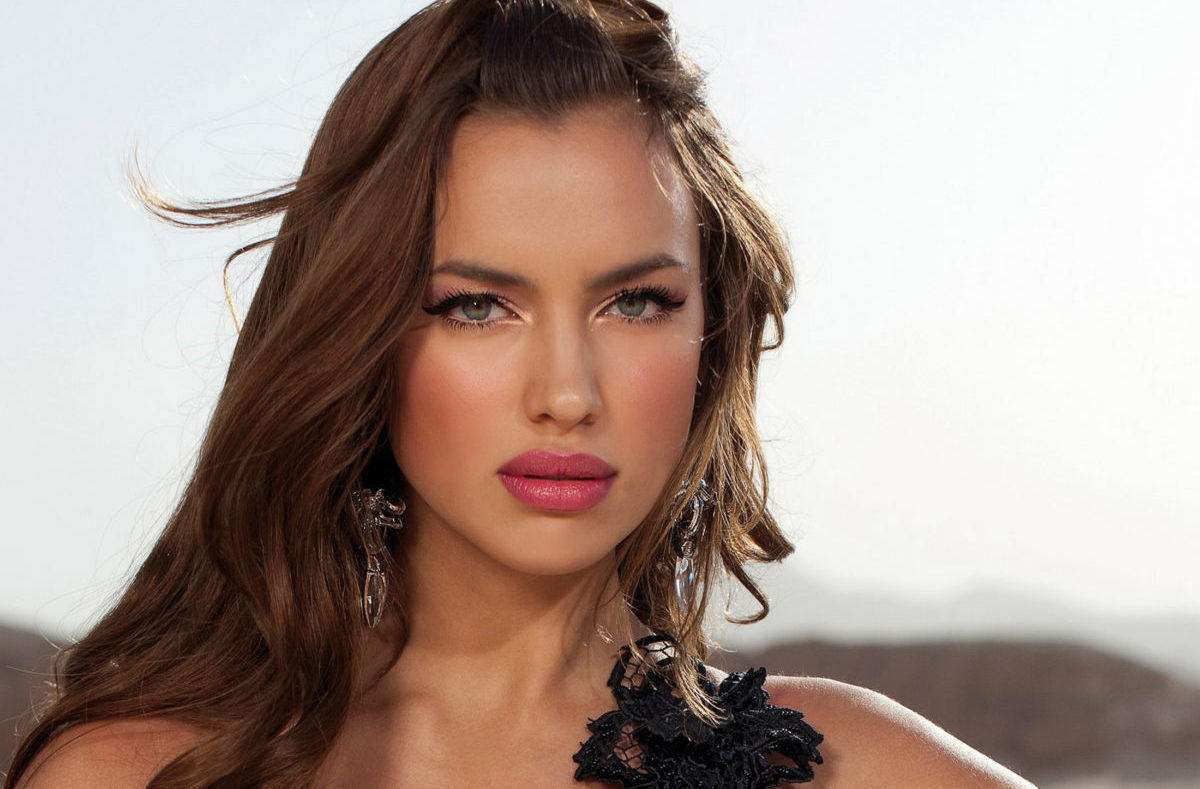 Irina Shayk
Born all the way in the Soviet Union Irina Shayk is a Russian model and an actress. She signed to the Elite Model Management and Select Model Management after being the ambassador and cover feature in Intimissimi, an Italian clothing brand magazine, and featuring in magazines such as Victoria's Secret, Morrellato, Lacoste, and Cesare Paciotti, as well as working for IMG Models. In addition to her modeling career, she had a feature role in the film Hercules as Megara in 2014, in which she co-starred with Dwayne Johnson.
A shoe-in for the consideration of most beautiful woman in the world.

Emma Watson
The actress, activist, and model, Emma Watson was born in Paris France, and has been acting since day one. She gained worldwide fame in her part as Hermione Granger in the Harry Potter series, where she made enough salary to never have to work again. In her early adult years, she continued acting in blockbusters, co-starring with James Franco and Seth Rogen in This Is the End as well as in, Disney's Beauty and the Beast, and The perks of a Wallflower. Besides acting Watson got into modeling at age 6 and continued to model in an array of different magazines Throughout her life. She is also very well known for being an active influencer for gender equality and anti-racism.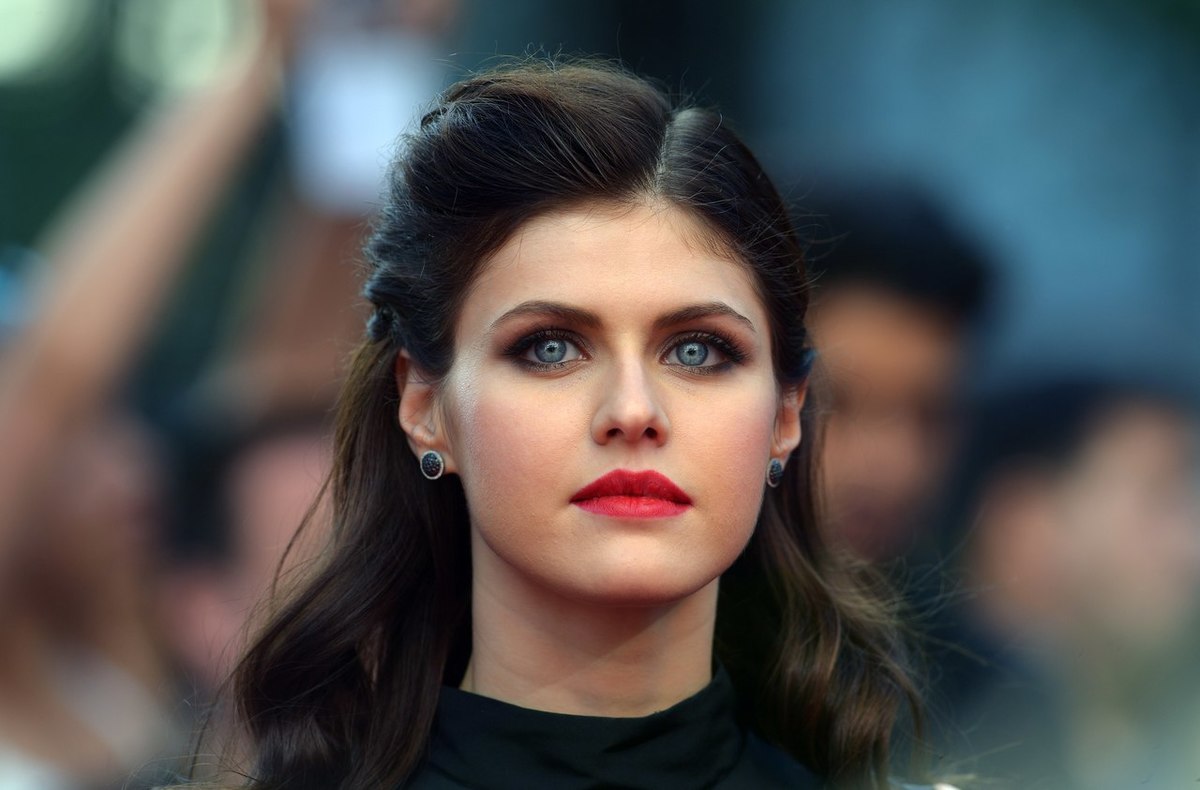 Alexandria Daddario
Alexandria Daddario Is an actress born in the Big Apple, New York City. She made her first debut in the soap opera All My Children and landed her first major part in the Percy Jackson series in 2010. In addition to acting in major films such as Texas Chainsaw 3D, The Layover, and Baywatch, she was also featured in music videos, video games, TV shows, and sitcoms. Her most recent feature in film was Superman:Man of Tomorrow, in 2020, where she voiced the part of Lois Lane.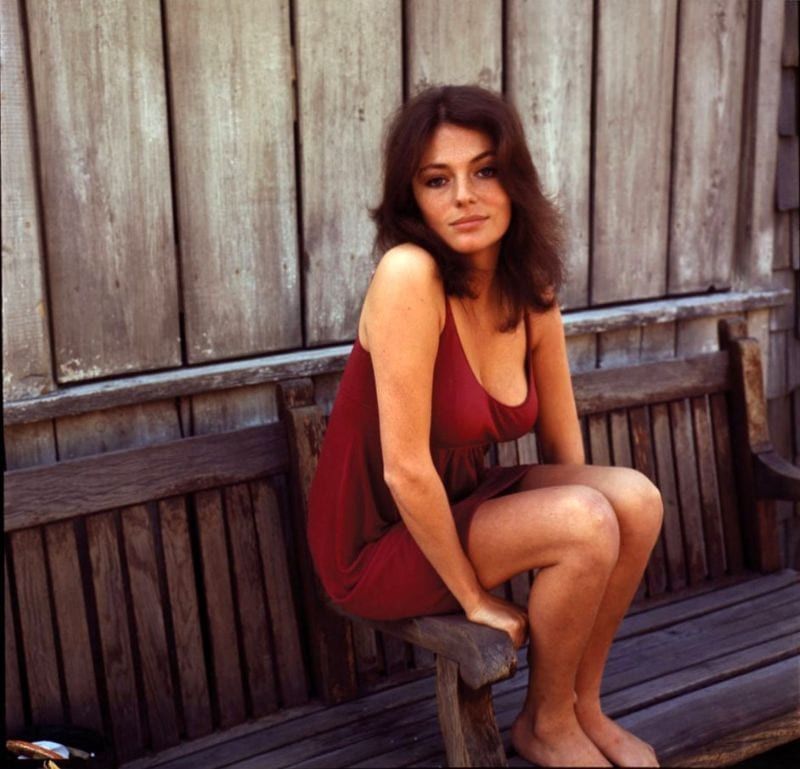 Jaqueline Bissett
Jaqueline Bissett is an actress born all the way in England in 1944. She has won many accolades such as the Golden Globe Award, and the Legion of Honour, France's most praised award, in which she received by, speaking English, French, and Italian. Her big break debut was in the film Two for the road where she worked under the contract of 20th Century Fox. After this she starred in The Detective (replacing Mia Farrow) and The Sweet Ride in which she was nominated for her first Golden Globe Award. Her most recent work includes co-starring in the movie Very Valentine, in 2019, alongside Fabio Testi.
She's an all-time great, and quite possibly the most beautiful woman in the world.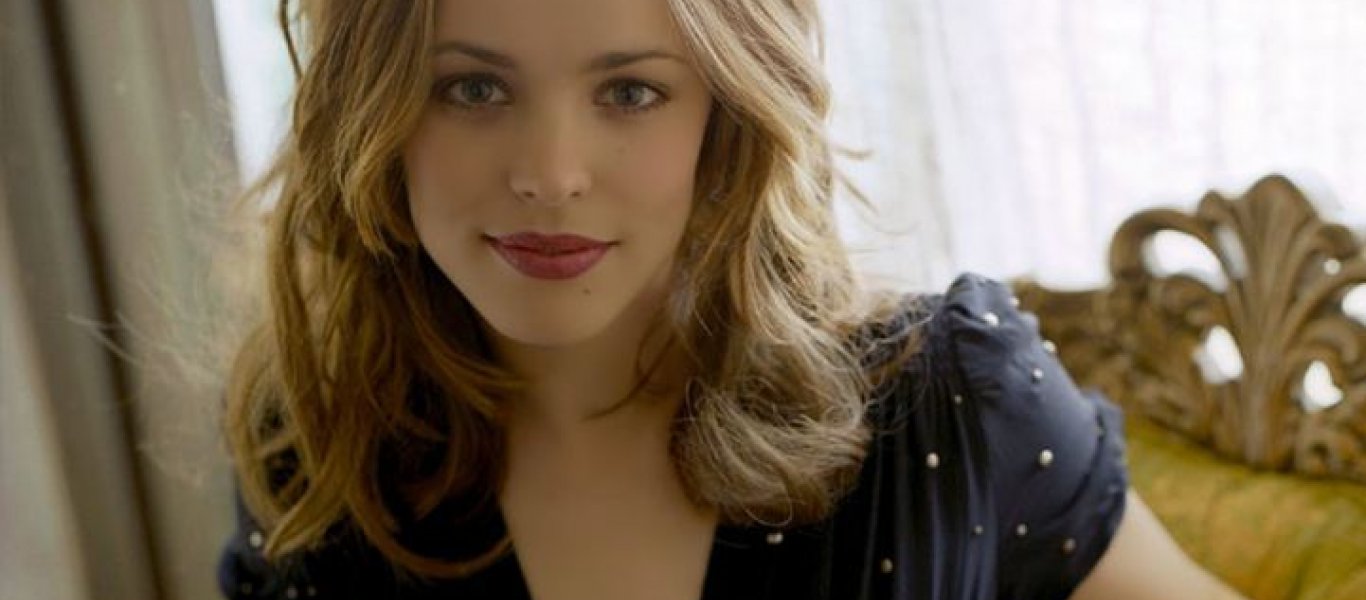 Rachel McAdams
Born in London Ontario, Rachel McAdams, is an actor and environmental activist most popularly known for her features in the films Perfect pie, My Name is Tanino, Mean Girls, and the series Slings and Arrows, all in which she has won awards for. She began her career by attending acting summer camps, directing productions for children's theater, and participating in many sports, to be in tune with her body. Her first debut was in 2001, on the television show Shotgun Love Dolls, she filmed this while she was still attending school at York University. In her personal life McAdams likes to maintain an eco-friendly lifestyle, while in her hometown Toronto, she does not own a car and uses renewable energy to power her home.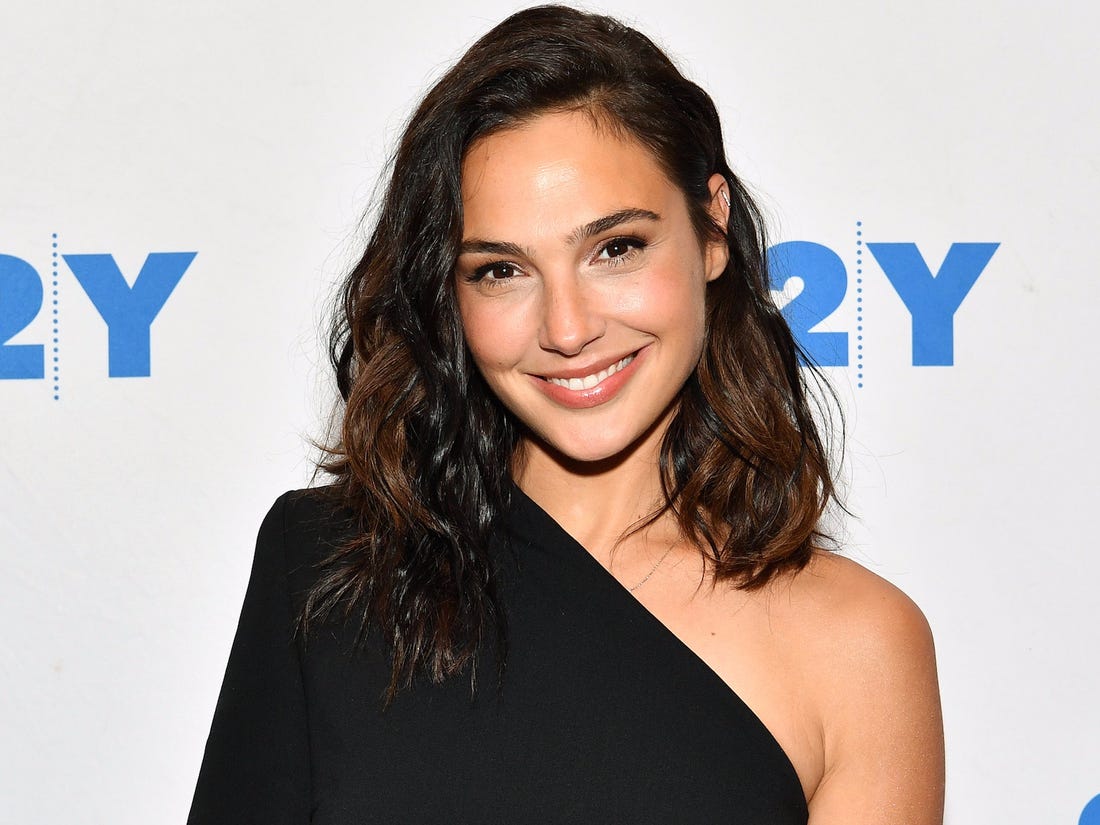 Gal Gadot
Gal Gadot was born in Tel Aviv Israel, she is an actress, model, soldier, producer, and crowned Miss Israel. She began her career by entering the Miss Israel pageant, later leading to modeling campaigns such as Captain Morgan, Jaguar cars, Gucci perfume, and Covergirl on some of the most popular magazines in the world. Her first starring role was in the film Batman v Superman: Dawn of Justice, where she played the role of Wonder Woman. For this film Gadot had to go through extensive training in martial arts to prepare. Because of this role she became an activist for women empowerment and gender equality. This Israeli-born actress might just be the most beautiful woman in the world.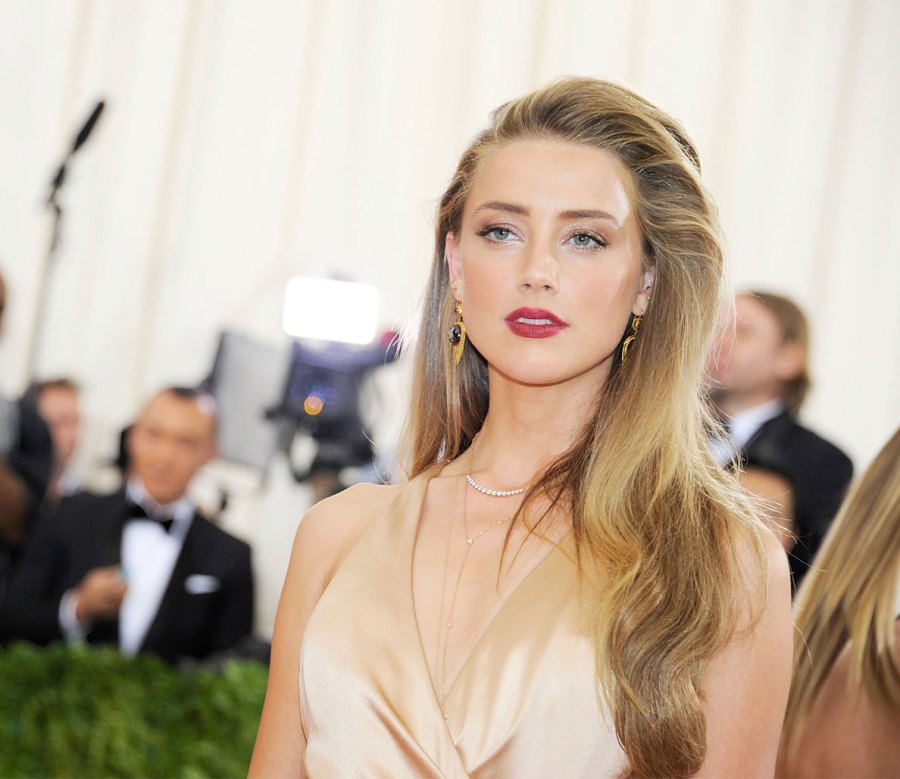 Amber Heard
Amber Heard is an actress in film television and music videos as well as an activist for domestic and sexual violence. She was born in Austin Texas but moved to New York City at the age of 17, before pursuing acting in Los Angeles soon after. Her first popular starring role was in Pineapple Express which ended up being a box office success where she won her first Accolade at the Hollywood film festival. She is most recently seen on the series The Stand in 2020 and raising awareness for women's and human rights.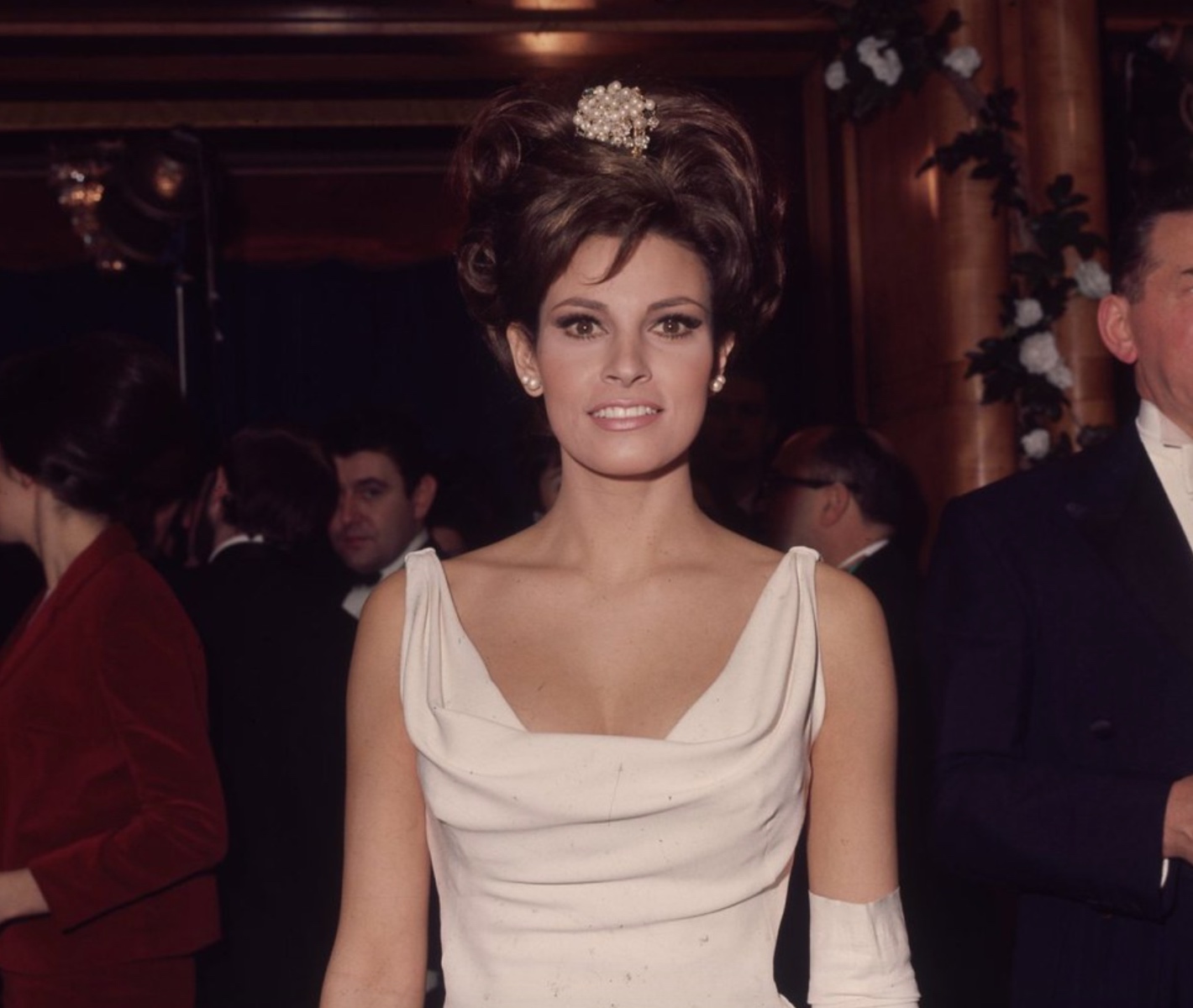 Raquel Welch
Raquel Welch is an actress, author, singer, and political activist. She gained popularity posing for a poster in a bikini made of doeskin, which was the bestselling poster at the time. She accumulated her first acting contract with 20th Century Fox because of the film Fantastic Voyage, about a submarine crew in 1966. In addition to being confident in her acting and modelling she is very open about her conservative political views and supported the United State's troops during the Vietnam war. As a hobby you could find Welch performing musical acts in Las Vegas nightclubs, or studying nutrition and fitness, in which she wrote her own book, The Raquel Welch Total Beauty and Fitness Program.
An all-time choice for the most beautiful woman in the world.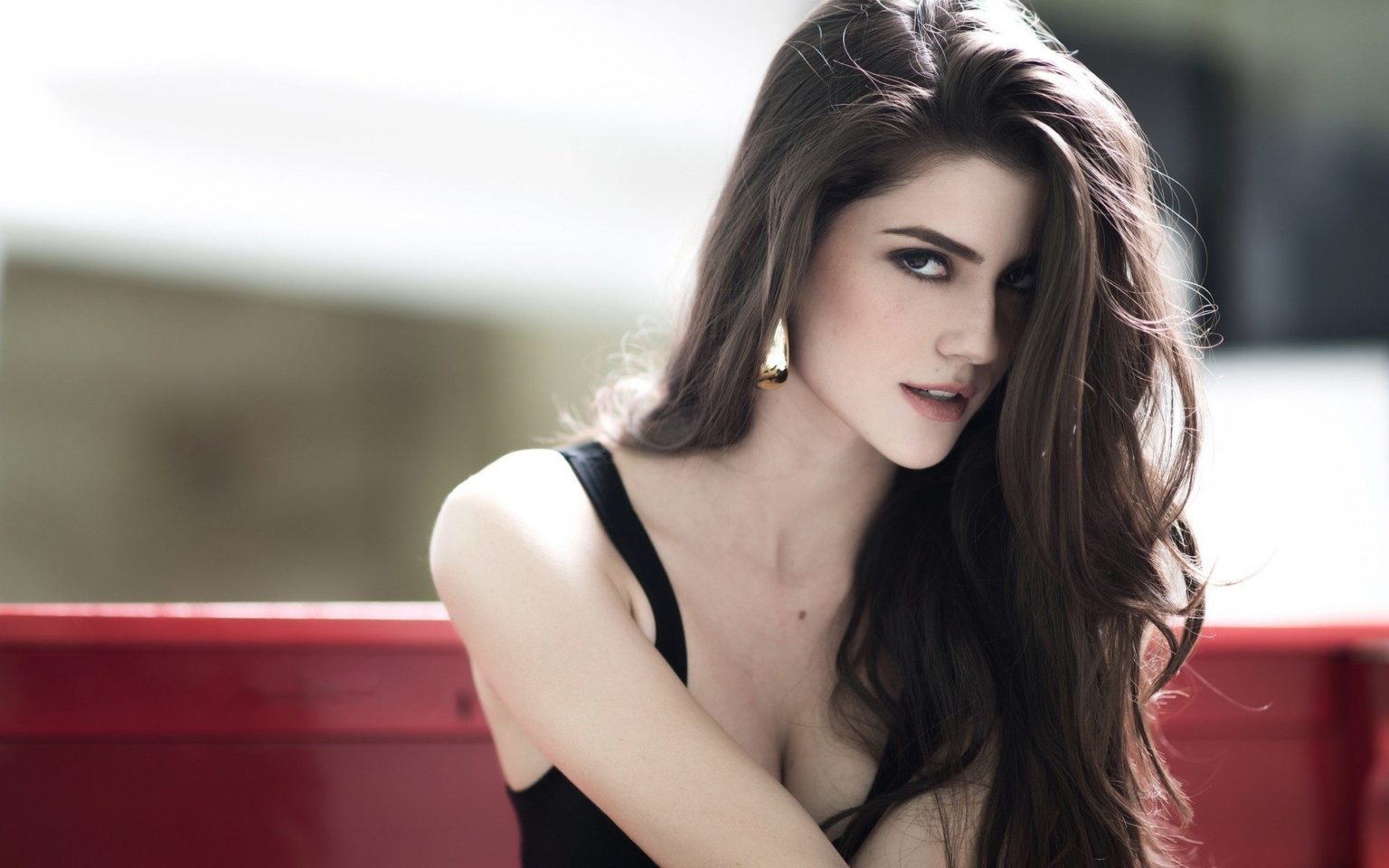 Natalia Contreras
Natalia Contreras born In Mexico in 1989 is a model, actress, and now journalist. She began her career modeling and acting in the film Entertainment in 2015 as Ruben's girlfriend and in Kyle and Captain Courage in 2018. During college she studied journalism and received the Texas gavel award and a freedom of Information honorable mention. She now helps create content and build relationships with local musicians through social media.
Quite possibly the most beautiful woman in the world?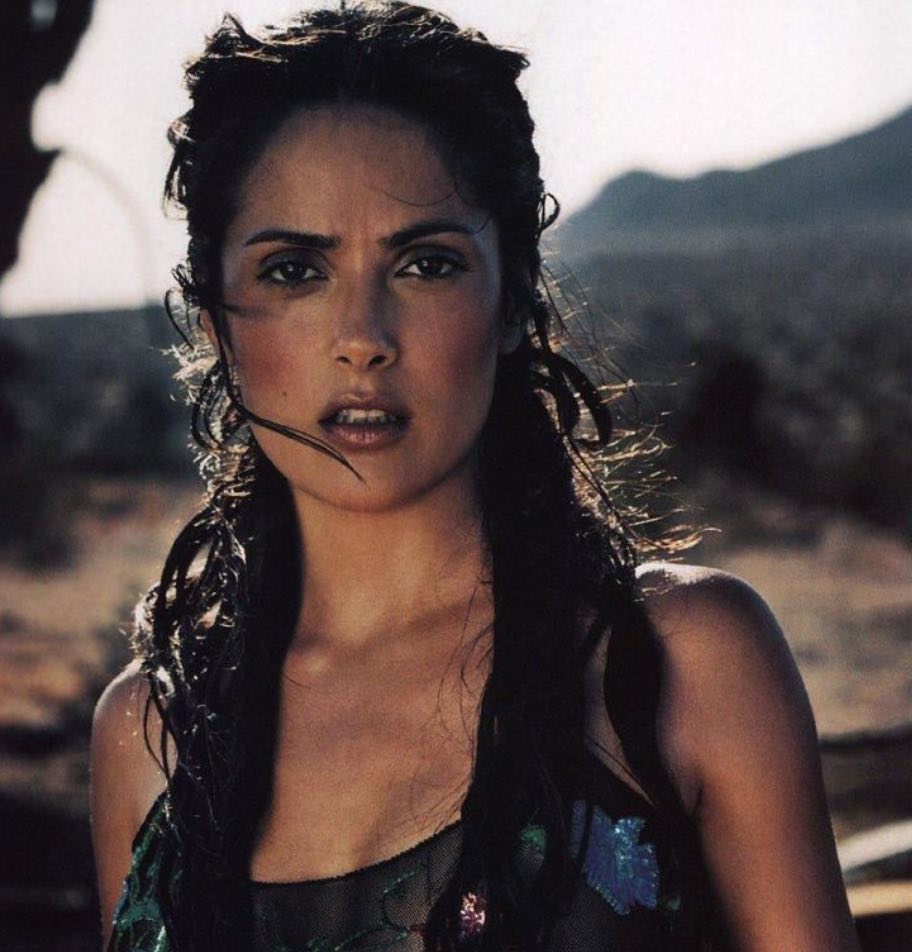 Selma Hayek
Born in Veracruz Mexico, Selma Hayek is an actor producer and activist against women violence and discrimination. She moved to Los Angeles in 1991, and after studying Stella Adler she starred in the films Desperado in 1995, From Dusk Till Dawn, Fools Rush In, and Wild Wild West. Hayek created her own production company around 2000 and started producing her own films such as El Coronel No Tiene Quien Le Escriba, which ended up being selected at the Oscars for Best Foreign Film. Her most recent feature is in the American comedy movie Grown Ups 2.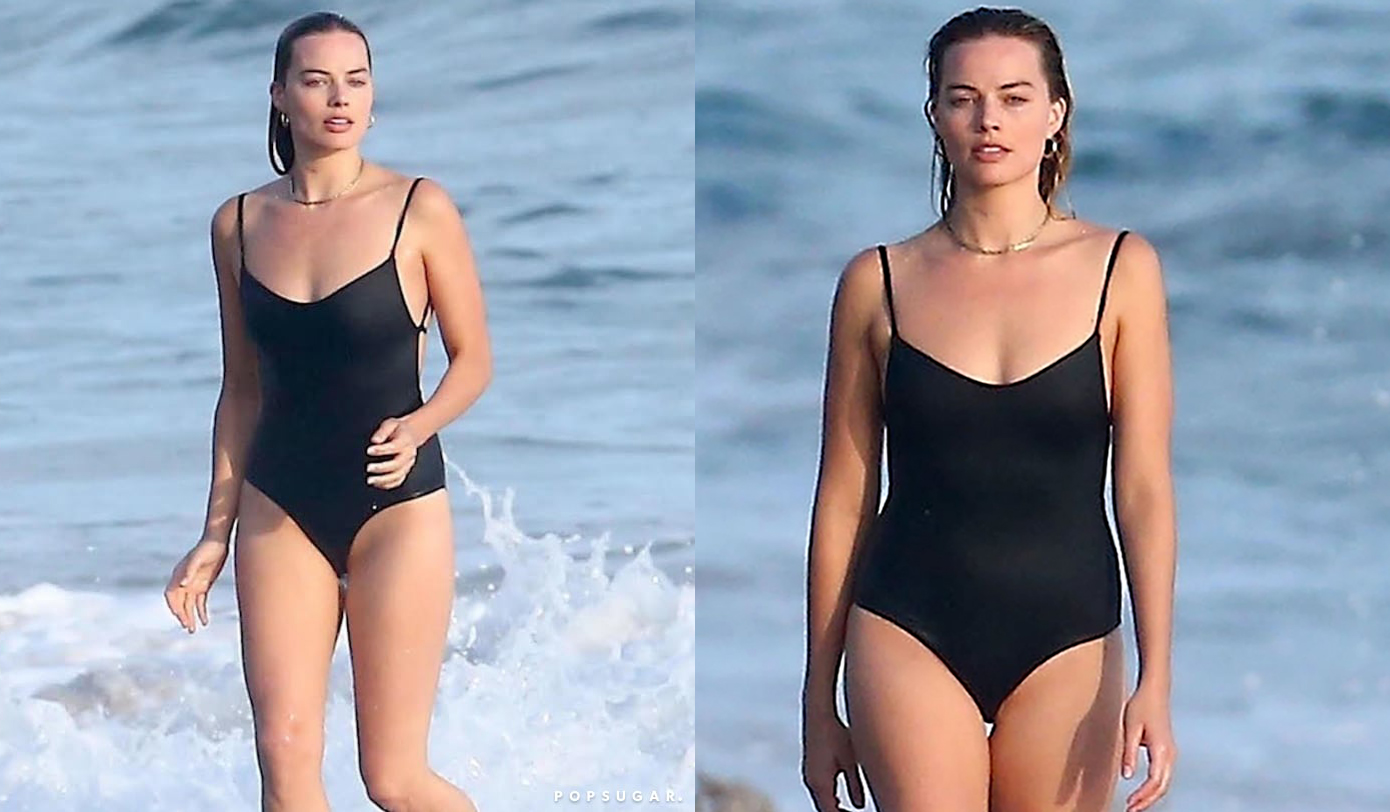 Margot Robbie
Margot Robbie is an actress, model, and producer born in Queensland Australia. She has been nominated for many accolades including the Academy Award, Golden Globe Award, BAFTA Award, and Screen Actors Guild Award. After her role in the film The Wolf of Wall Street her
career took off, and she was featured in The Legend of Tarzan, Focus, Suicide Squad, and DC Extended Universe as Harley Quinn. In 2014 she founded her own production company LuckyChap Entertainment with her husband Tom Ackerley, and she is most recently seen producing her television series Dollface.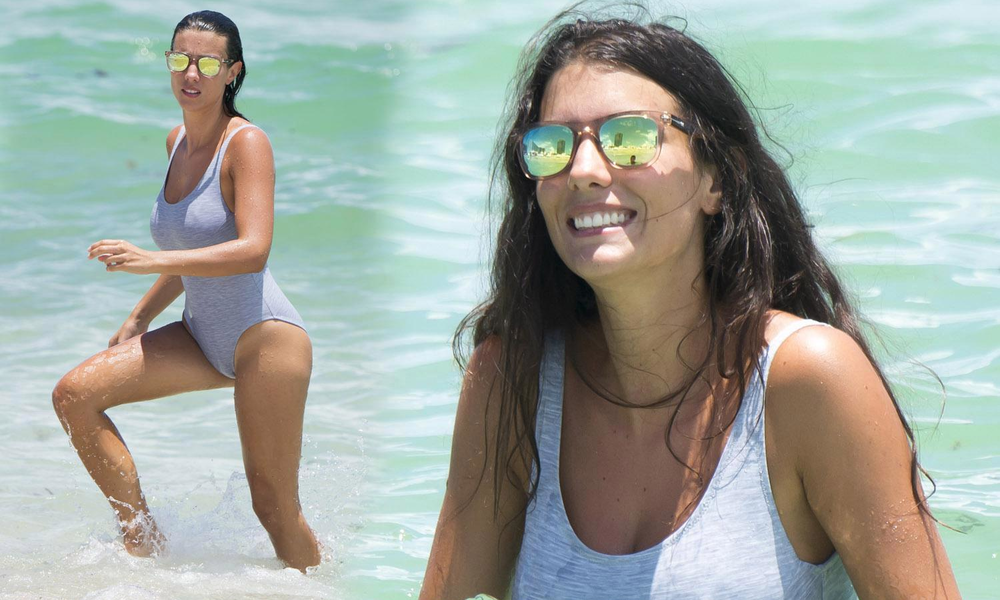 Ludivine Sagna
Is this French model the most beautiful woman in the word?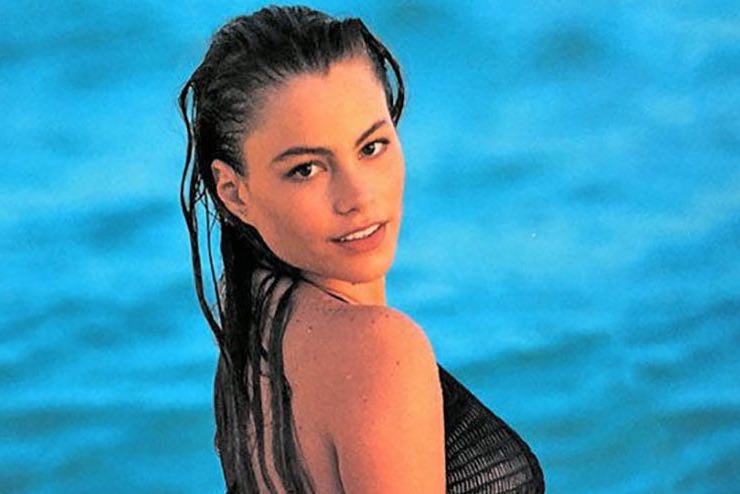 Sofia Vergara
Sofia Vergara is an influential figure who held the title of highest paid actress for 8 years consecutively in television. She was born in Barranquilla Colombia before emigrating to the United States and becoming a model, actress, business woman, presenter, and television producer. Her first popular feature in film was in Chasing Papi and not even 2 years later in Four Brothers, Madea Goes to Jail, and Meet the Browns, which all were nominated for numerous accolades such as the Golden Globe Award, the Emmy Award, and the Screen Actors Guild award. She is currently a television judge on the talent competition show America's Got Talent.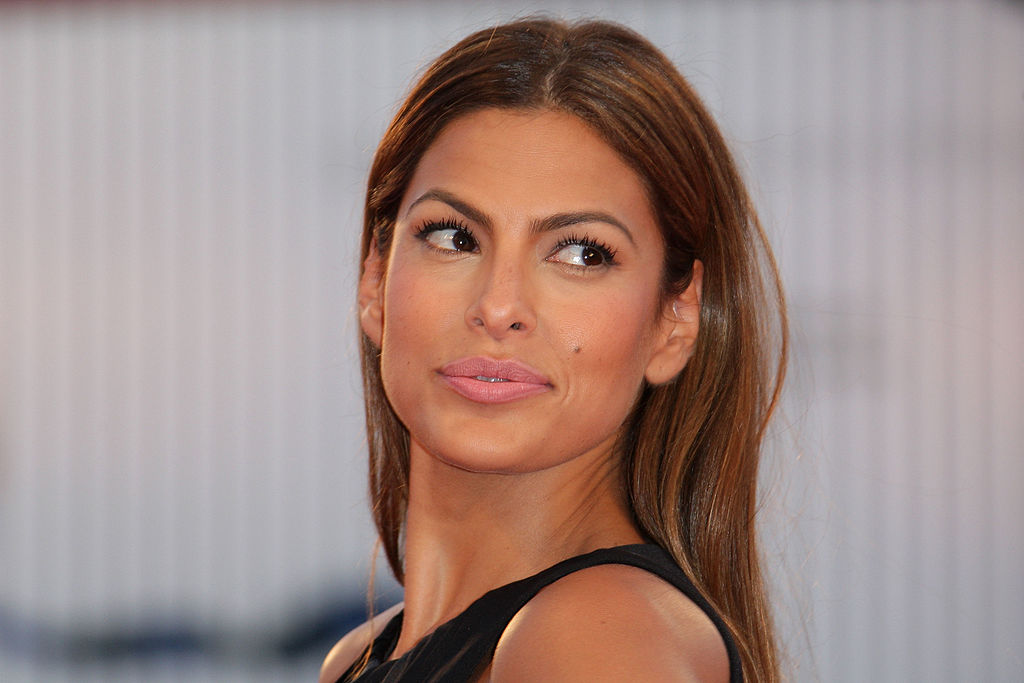 Eva Mendes
When Eva Mendes was in her youth she primarily took up her passion in modelling and acting. She landed her first part in the film Children of the Corn V: Fields of Terror, and soon after hired her own acting coach. She landed her breakthrough role in the film Training Day, in which ended up making $104.5 million, motivating her to continue doing her best. In her recent years she created her own fashion line, bed linens, makeup products, and even dinnerware, some of which sold exclusively at Macys and Walgreens. As well as being an actress and businesswoman she is also promoting major brands such as Calvin Klein, Reebok, and Pantene.
Quite possibly the most beautiful woman in the world?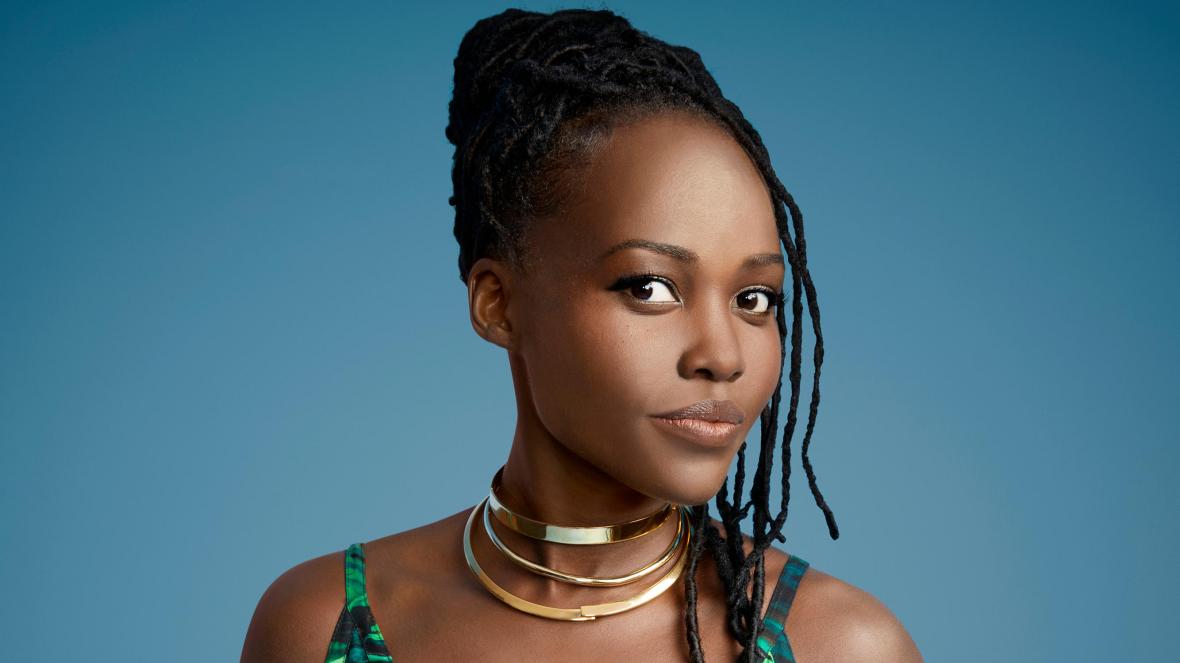 Lupita Nyong'o
Born in Mexico City and raised in Kenya, is the actress Lupita Nyong'o. She is very talented and most known for being the first Mexican and Kenyan actress to receive an Academy award, from her work in the film 12 Years a Slave, in which she starred as Patsey. She also starred in the blockbuster films The Jungle Book, Star Wars: The Force Awakens, and Black Panther. In addition to acting, she is the author of the New York Times Best-Seller children's book Sulwe, and debuted on Broadway in the production Eclipsed.

Bella Hadid
The American born supermodel, Bella Hadid signed to IMG Models in 2014 alongside her model sister Gigi Hadid. Since her debut in New York Fashion Week, she has modelled for notable name brands such as Tommy Hilfiger, Marc Jacobs, Bottega Veneta, Balmain, and Chanel. In 2015 she walked in Rome for the luxury brand's Métiers d'Art show, which opened the door to being a covergirl for Teen Vogue, Evening Standard, Editorialist and many more. Her first feature in film was in Private, a short film produced by Tyer Ford. Her most recent modelling work includes being an ambassador for Dior Makeup and Bulgaris accessories.

Beyonce
Beyoncé Giselle Knowles-Carter commonly known as Beyonce rose to fame in the R&B girl group Destiny's Child. After releasing their debut album and winning three Soul Train Lady of Soul Awar

Ariana Grande
Ariana Grande is a globally known singer and actress, born in Boca Raton Florida. She made her first acting debut starring on the Nickelodeon shows Victorious, and Sam & Cat. Grandes wide vocal range led her singing career to fame causing her first single 'The Way' to place top ten on Billboard Hot 100. She was nominated for album of the year after winning a Grammy Award in 2019, as well as a Brit Award, Billboard Music Awards, MTV Video Music Awards, and American Music Awards. Her most recent work was the film on Netflix Excuse Me, I Love You, capturing behind the scenes of her Sweetener World Tour.

Taylor Swift
The country and pop music singing sensation Taylor Swift has been performing since day one. She took a fond love for the acoustic guitar and often played for her family and at festivals at an early age before signing to Big Machine Records, an up-and-coming record label at the time. Her first album Taylor Swift was a huge success, winning her many accolades, and later she became the youngest to receive the Nashville Songwriters Association's Songwriter/Artist of the Year. Her most recent album Evermore in 2020 was her eighth album to take first place on Billboard 200.

Kate Moss
Kate Moss is a model and fashion designer. She first got into modeling in the mid 1990s with collaborations with Calvin Klein and Levi's jeans. She grew because of her heroin chic look and also campaigned with name brands such as Chanel Burberry Versace Gucci and Dior, she has traveled worldwide for modeling to cover both Japanese and Russian Vogue. After a few years in modeling, she launched her own clothing brand which included bags, shoes, clothes and belts. Her love for designing clothing later led to four fragrant releases of her own perfume scent.

Scarlett Johansson
Born in New York City Scarlett Johansson is an American and Danish actress. Her work accumulated many awards such as the Tony Award and the BAFTA Award. She first took interest in musical theater by performing in front of her family at a very young age. Her first role in the film North in 1994 was when she knew she wanted to pursue acting in the long run, because of her precise knowledge of exactly what to do on set. Some of her popular roles include Lost in Translation, Girl with a Pearl Earring, and Marvel's Black Widow. She worked very hard for her part on Black Widow by learning Russian and different action stunts to perfect her role, because she felt a personal connection to the character. Her most recent role was in Avengers Endgame in 2019.
Quite possibly the most beautiful woman in the world?

Natalie Portman
Born in Jerusalem Israel Natalie Portman has been a master in the arts Since studying ballet at the American Theater dance Workshop in 1990. She made her first Broadway debut in The Diary of a Young Girl while still in high school. From then on, she acted in the Star Wars prequel trilogy and the drama film Closer. Later in her life she took on more professional and mature roles as women who were psychologically troubled, such as in the films Black Swan and The Other Boleyn Girl. Her acting roles as a kid differed largely from her adult roles, in the sense that as she aged the darker her roles became, this was no struggle for Portman to portray due to her degree in psychology. She is most recently seen starring in Lucy in the Sky as a mentally struggling astronaut.

Katy Perry
The singer songwriter business woman television judge and actress Katie Elizabeth Hudson or more popularly known as Katy Perry is an extremely successful woman. She began her career singing at church, and taking vocal lessons in gospel music. She left High School after completing her GED and signed to her first record company Red Hill Records in 2001. Her first successful breakthrough was from the album One of the Boys in which she worked with Madonna and Dr. Luke. The single I Kissed a Girl reached number one on Billboard Hot 100 making it her first breakthrough single, and since then she has released numerous popular albums. Throughout her career she has won many awards such as the American Music Award, The People's Choice Award, the Juno award, the Brit award and the Guinness World Record. She is an avid activist for lgbtq and as always aspired to be a role model by creating content that inspires young listeners.

Cara Delevingne
Born in London England, Cara Delevingne is a model, actress, and singer. She began modelling for Vogue Italia at age ten, following in her sister's footsteps. Her dedication to modelling is what
drove her to fame, before even receiving her first paycheck she worked for a year in the office of a fashion website and modelled for small brands. Her first big break in modelling was in the 2012 New York Fashion Week where she modelled for nine different fashion brands. Her dedication to the runaway carried on to her action career, where she brought spunk and vitality to her roles on and off camera. Her first major role in film was in The Metro where she took on the characteristics of a "sweet and playful" presence, showing that versatility in her acting wasn't an issue. She is most recently modelling for the brand Dior, for their advertisements and magazines in beauty.

Kate Upton
Kate Upton is an American supermodel and actress. She has been featured in the popular films The Layover, The Other Woman, and Tower Heist during her modelling career. She first signed to Elite Model Management in 2008, before switching to IMG Models, where she made her first appearance modeling for Garage, Dooney & Bourke, and for two years was the covergirl for Guess. She gained internet fame dancing hip-hop at a Los Angeles Clippers game, the video then went viral and gave her national recognition. Some of her most popular work includes modelling for Vogue, Sports Illustrated, Cosmopolitan, Glamour, and Esquire.
Is she the most beautiful woman in the world?

Kiera Knightley
Born in London, England Kiera Knightley has had a passion for acting since the beginning. Her parents Sharman Macdonald and Will Knightley were both actors in the theatre, so there is no doubt where she acquired this passion. She is first seen appearing in commercials before her television debut on the episode Royal Celebration of Screen One. Her first major film role was in Star Wars: Episode I – The Phantom Menace in which she worked closely with Natalie Portman. She gained worldwide recognition playing the character Elizabeth Swann in Pirates of the Caribbean: The Curse of the Black Pearl, in which she co-starred with Orlando Bloom and Johnny Depp, this production became 2003s highest grossing film.
Is she the most beautiful woman in the world?

Allison Stokke
Allison Stokke, born in Newport Beach California is talented in both the sports and modelling industry. She is an internet phenomenon for breaking the high school pole vaulting record, and received All-American honors competing at the NCAA indoor championships. Because of her muscular physique and beauty, she modeled for many sports brands such as Nike, Athleta, Uniqlo, and even the GoPro camera.

Kylie Jenner
The infamous Kylie Jenner Is the youngest self-made billionaire in the world with a net worth over 700 million dollars. She is a model social media star and business woman. Kylie Jenner first gained fame from her family's reality TV drama Keeping Up with the Kardashians, which skyrocketed in success for its juicy drama and inside scoop into their life. She was introduced into the business world partnering with her sister Kendall Jenner and PacSun, creating the clothing line Kendall and Kylie. Because of the line's popularity and her passion for beauty she launched her makeup brand Kylie Cosmetics. Her line featured the Kylie lip kit which came in an immense variety of colors. After her cosmetic brand was internationally known, she launched her skin care line Kylie skin, all of which is still in stores today.
Is she the most beautiful woman in the world?

Blake Lively
Blake Lively Also known as Serena van der Woodsen on her most popular series Gossip Girl was born in Los Angeles California. Both of Lively's parents worked in the acting industry which aided her and knowing the ropes of Hollywood. Her first feature was in The Sisterhood of Traveling Pants in which she had to film during her last years of high school and was nominated for a Teen Choice Award. She had her big break starring on the drama series Gossip Girl for six seasons, as well as films such as The Town directed by Ben Affleck. She was featured on Time Magazine, People magazine, Cosmo girl, and the CoverGirl for Gucci Premiere fragrance. In addition to acting and modeling Lively loves to cook, and often finds herself taking cooking classes as she travels.

Angelina Jolie
Born in Los Angeles California, Angelina Jolie, is a producer, actress, model, and activist. She entered the industry at a very young age, but it wasn't until she turned 20, that she landed a leading role in the film Hackers in 1995. She gained Hollywood recognition as a starring actress from the film Lara Croft: Tomb Raider, gaining popularity due to its international co-production. From this she starred in many different blockbusters such as the Disney film Maleficent, which is currently her most successful production. Because of her amazing action she has won Golden Globe Awards, Academy Awards, and Screen Actors Guild Awards. Jolie is also known for her recent activism for women's rights, refugees, education, and conservation.

Halle Berry
The actress and model Halle Berry has won many accolades and even placed in the Miss USA pageant as the first runner up. After participating in many beauty contests such as Miss World, Berry found her passion in acting. She set the stage for women of color, after being the first to win an Academy Award, for her starring role in Monsters Ball. Some of her most popular features include X-Men: The Last Stand, John Wick: Chapter 3 – Parabellum, and The Call. In addition to acting, she was the spokesperson for Revlon cosmetics and an activist for women, and people of color.

Priyanka Chopra
Born in Jharkhand India, Priyanka Chopra is an actress, producer, model, and singer. At age 18 she won the Miss World pageant, breaking through society norms at the time due to her skin color. She landed her first starring role in the Bollywood Film The Hero: Love Story of a Spy, about the fight against terrorism in India, which was closely related to her childhood. She gained box office success and won awards such as the People's Choice Award, Producers Guild Film Award, Screen Award, and Filmfare Award.
Is she the most beautiful woman in the world?

Kat Dennings
Katherine Victoria Litwack otherwise known as Kat Dennings is an actress born in Bryn Mawr, Pennsylvania. She first got into acting by doing commercials for potato chip companies before getting discovered from her debut on Raise Your Voice. Some of her most popular films include Thor, Thor: The Dark World, and To Write Love on Her Arms. She is most recently seen in the series Dollface in 2019, and in Disney's WandaVision in 2021.

Emily Ratajkowski
Born in London, England, Emily Ratajkowski is a model and actress. She came to fame from her cover shoot for the magazine treats! which opened the door for many opportunities. She has modeled for big name bands such as Marc Jacobs, Miu Miu, Dolce & Gabbana, and Versace. As well as walking the runway at New York Fashion Week, Paris Fashion Week, and Milan Fashion Week. Her popular acting roles include the films Gone Girl, The Spoils Before Dying, Welcome Home, and her most recent series Easy in 2016.

Jourdan Dunn
Jourdan Dunn is an international supermodel, born in London, England. Because of her beauty she is the covergirl for countless magazines such as American Vogue, W Magazine, and Glamour. As well as in ads for brands such as Burberry, Balmain, Calvin Klein, Yves Saint Laurent, Tommy Hilfiger, and Kate Spade. She stands out because of her skin color and sets the path for runway models of color, being Prads first model to walk the runaway in the 21 century.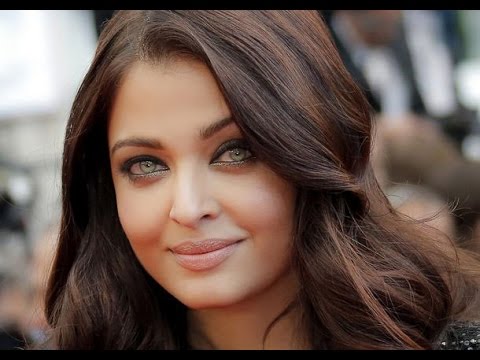 Aishwarya Rai Bachchan
Aishwarya Rai Bachchan Is a model and an actress for an all the way in Mangalore India. She has one a grand total of 220 awards out of the 288 nominations making her one of the most influential and popular personalities in the fashion and acting industry. She launched her modeling career by placing in the Miss India pageant, which led her to winning Miss World in 1994. Her career in acting began to incline after her success in the Indian film drama Jeans, which at the time, had the highest production expenses in India. Her most recent feature was in the film Fanney Khan in 2018, where she took on the part of a singer kidnapped by her father.

Emilia Clarke
The popular actress Emilia Clarke was born in London, England. Her breakthrough role was in the series Game of Thrones where she was in the spotlight for all eight seasons. Because of her amazing acting as the role of Daenerys she received her first nominations for awards, including the Primetime Emmy Award. Some of her most popular films include Terminator Genisys, Me Before You, and Solo: A Star Wars Story. She turned down the lead role in Fifty Shades of Grey due to the nudity, and most recently was featured in the animation of the film The Amazing Maurice and His Educated Rodents.

Mahira Khan
The Pakistani actress Mahira Khan has won many accolades. Khan rose to fame from hosting the shows Most Wanted and Weekends with Mahira. She is most popularly known for her starring role in the Pakistani drama Humsafar, on which she won the Lux Style Awards as well as many more accolades. Her most recent work includes the lead in the film Superstar.
Is she the most beautiful woman in the world?

Lana Del Rey
The singer and songwriter Lana Del Rey was born in the big apple, New York City. She plays guitar and the keyboard, singing dream pop, baroque pop, and rock. She began her career in the music industry in 2005 and debuted her breakthrough single Summertime sadness in 2012 which landed top 10 on the Billboard Hot 100. Her most recent work includes her single Let Me Love You Like a Woman which was released October 16th 2020.

Rihanna
Rihanna is a singer, songwriter, actress, and businesswoman. She was born in St Michael Barbados and uses her voice as an instrument, through her music she explores the genres of Pop reggae hip-hop R&B and EDM. she gained Fame from her album's music of the sun and a girl like me, were landed top ten in the US billboard 200. In addition to her music career, she released her own line of cosmetic products labeled Fenty Beauty. Her most recent musical feature was in the song Believe It by PartyNextDoor in 2020. A shoe-in for consideration for the most beautiful woman in the world!

Cobie Smulders
Born in Vancouver, British Columbia, Cobie Smulders is an American and Canadian actress. Her breakthrough role in How I Met Your Mother as Robin Scherbatsky landed her roles in the Marvel Cinematic Universe films. She became a consistent face in these films such as The Avengers (2012), Captain America: The Winter Soldier (2014), Avengers: Age of Ultron (2015), Avengers: Infinity War (2018), Avengers: Endgame (2019), and Spider-Man: Far From Home (2019). She is most recently seen voicing the character Hydrangea in The Simpsons.

Mila Kunis
Mila Kunis is on American actress born in the Soviet Union. She moved to the United States at age 7 and before the age of 14 appeared in many commercials and television series. Her breakthrough role on That 70's Show led her to blockbuster films such as in the thriller Black Swan in which she co-starred with Natalie Portman. Due to her role, she received many accolades, such as the Marcello Mastroianni Award. She is recently seen in the film The Spy Who Dumped Me in which she co-starred with Kate McKinnon. A shoe-in for consideration for the most beautiful woman in the world!

Anastasia Luppova
Anastasia Luppova was born in the Soviet Union in 1985. She is famously known for competing in Russian Billiards competitions. Before becoming a coach, she won the Russian pyramid twice, the Moscow Dynamic pyramid, the Russian master of sports, and the 2009 Miss Billiards competition. An amazing billiards player but also maybe the most beautiful woman in the world…

Nina Dobrev
Born in Sofia, Bulgaria in 1989, Nina Dobrev is a Canadian actress. She first came to the acting industry in the drama Degrassi: The Next Generation, as Mia Jones. Her breakthrough role was in the drama series The Vampire Diaries where she starred as Elena Gilbert and her opposite mirror image, Katherine Pierce. Some of her most popular films include The Perks of Being a Wallflower, Let's Be Cops, and Return of Xander Cage. Her most recent role was in the film Run This Town in 2010. A shoe-in for consideration for the most beautiful woman in the world!

Sobhita Dhulipala
Born in India, Sobhita Dhulipala is an actor and model. She competed in the pageant: Miss Earth and Femina Miss India, both of which were in 2013. Her most popular role and most recent role was in the series Made in Heaven in 2019 which is still airing on Amazon video.

Allison Williams
Born in New Canaan, Connecticut, Allison Williams is an American actress. Her breakthrough role was in the film Get Out in 2017 which was in the genre horror. Because of her talents and acting she received a nomination for the Screen Actors Guild award. She is most recently seen featuring in the series A Series of Unfortunate Events from 2018 to 2019. Is she the most beautiful woman in the world?

Deepika Padukone
Born in Copenhagen Denmark the Indian actress and film producer Deepika Padukone, is one of the highest paid actresses in India. She was named one of the hundred most influential people in the world by time magazine and has received many accolades in her lifetime. She is also an activist on mental health, feminism, and depression. In addition to launching her own women's clothing brand she starred in many films, gaining success from the comedy Cocktail in 2012.