The Most Iconic Franchises: Then and Now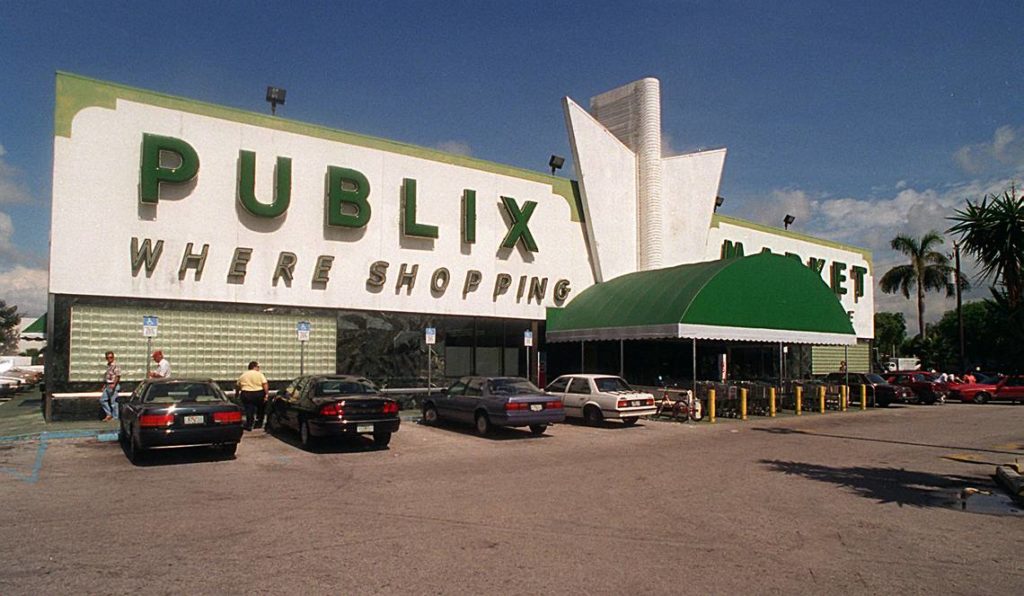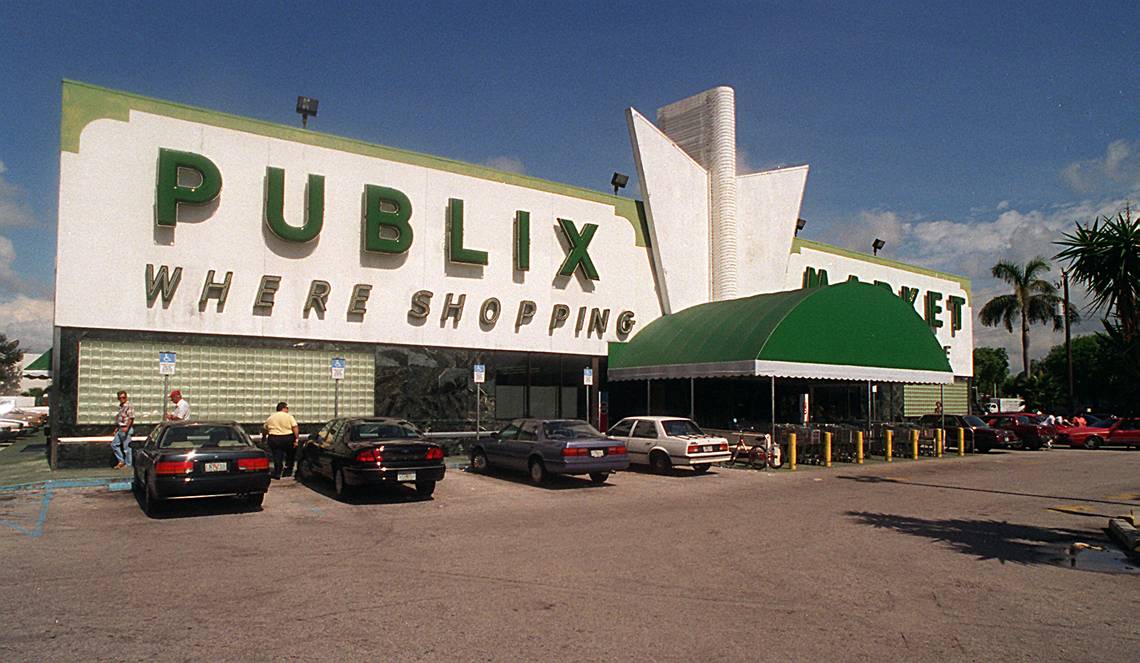 It's amazing how much things change over history. Every franchise started unheard of with nothing but a dream and a small shop. With hard work and luck, they each slowly took off and became the franchises we know and love today. From KFC to McDonalds to Chipotle, each has a unique history worth learning about. Sometimes the evolutions are drastic- Abercrombie & Fitch started out as a gun shop! Travel back in time and learn about the history behind today's iconic franchises.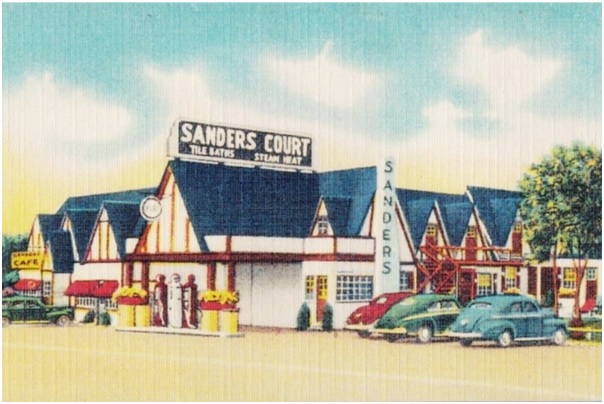 Humble Beginnings
KFC started out as a gas station, motel, and restaurant combination! The restaurant was called the Sanders Court and Café in 1940. The dining room was used for weddings too, and Mr. Sanders provided catering. Business dropped off because the highway was rerouted, so Mr. Sanders took his secret recipe and started selling franchises while charging a nickel for each chicken sold. With its humble beginnings, KFC shows that with a little imagination and the willingness to adjust, you can be a huge success.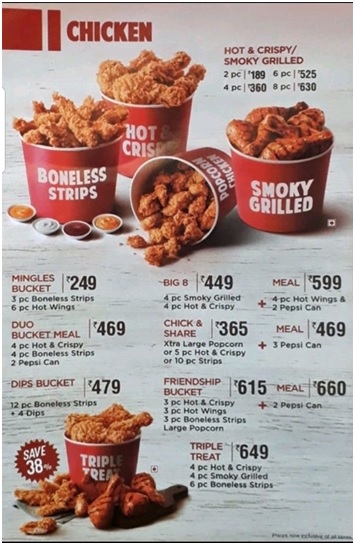 Huge Chicken Success
Today, there are over 24,000 KFC franchise outlets in more than 145 countries around the world. Its menu boasts affordable prices for a large amount of food, and the chefs are still using Mr. Sanders' original secret bled of 11 herbs and spices. KFC is a family-style restaurant serving huge buckets of food that will make for a great dinner for the whole family to enjoy. Menu items include the Eight Piece Family Fill Up + 12 Extra Crispy Tenders, the Five Piece Tenders Combo, and the Three Piece Chicken Box with Two Breasts and One Wing.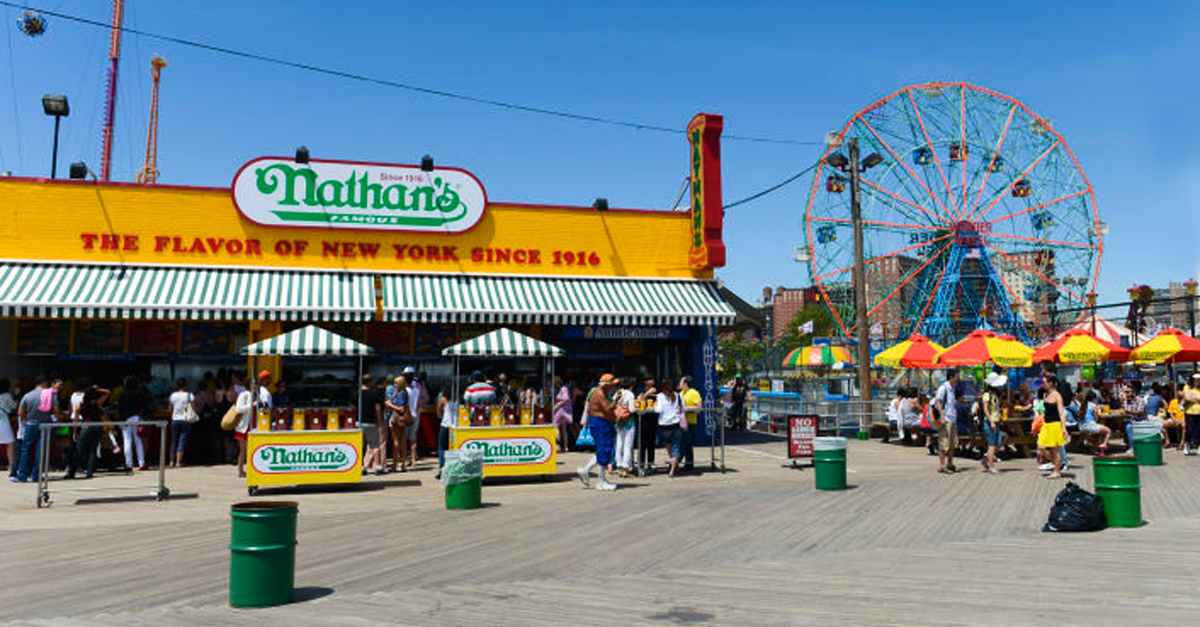 Coney Island Hot-dog Stand
In 1916, Nathan Handweker opened a hot-dog stand on a corner in Coney Island. Starting out, it didn't even have a name! With the pestering of some friends, the name Nathan's Famous was born. As the menu expanded, so did the storefront, as it slowly took over a larger portion of the block.
As it transformed from a to go restaurant to a place you could sit down and eat, Nathan's Famous became more successful. There's almost nothing more American than a good hotdog, and the evolution of Nathan's Famous continued.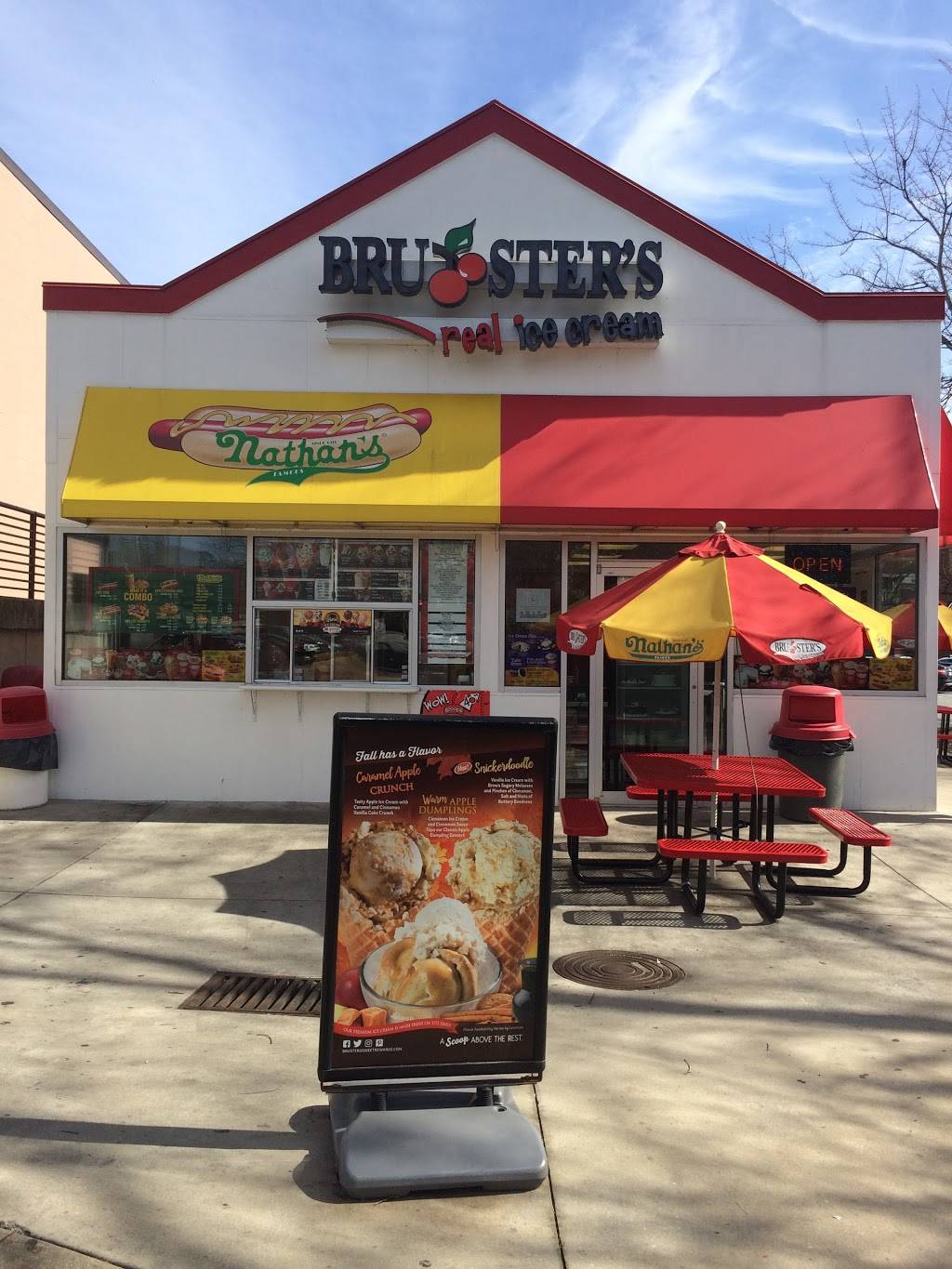 Nathan's Famous Leads the Market
Now, the original Nathan's Famous takes up the entire city block with about 50 cash registers. Nathan's Famous franchise is today's most famous hot dog in the world. It has restaurants around the world and products in every supermarket in Amerrica. Its second location was opened in 1955, its third a decade later, and it only grew from there! Today, it's impossible to go to a baseball game without eating a Nathan's Famous hot dog from the hot dog stand.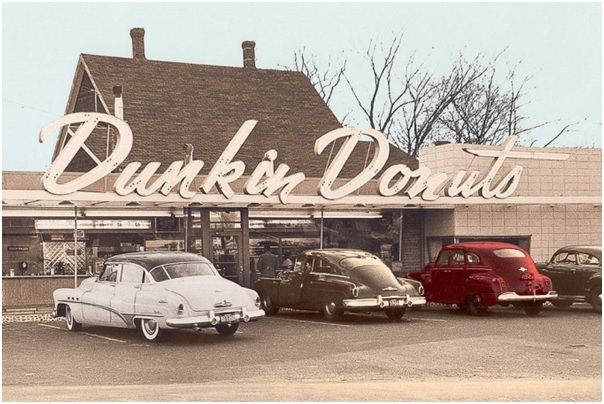 From Factory Workers to the World
Dunkin' started out as Industrial Luncheon Service to sell coffee, pastries, and sandwiches to factory workers in Massachusetts. Its next name was Open Kettle. Then in 1950 he realized almost half of his sales came from coffee and dougnuts. This new name stuck: Dunkin' Donuts. In just 10 years there were over 100 shops. Munchkins were introduced to the menu in 1972. Dunkin' Donuts kept expanding its menu more and more, growing a large fanbase that swore by its coffee, sandwiches, and donuts.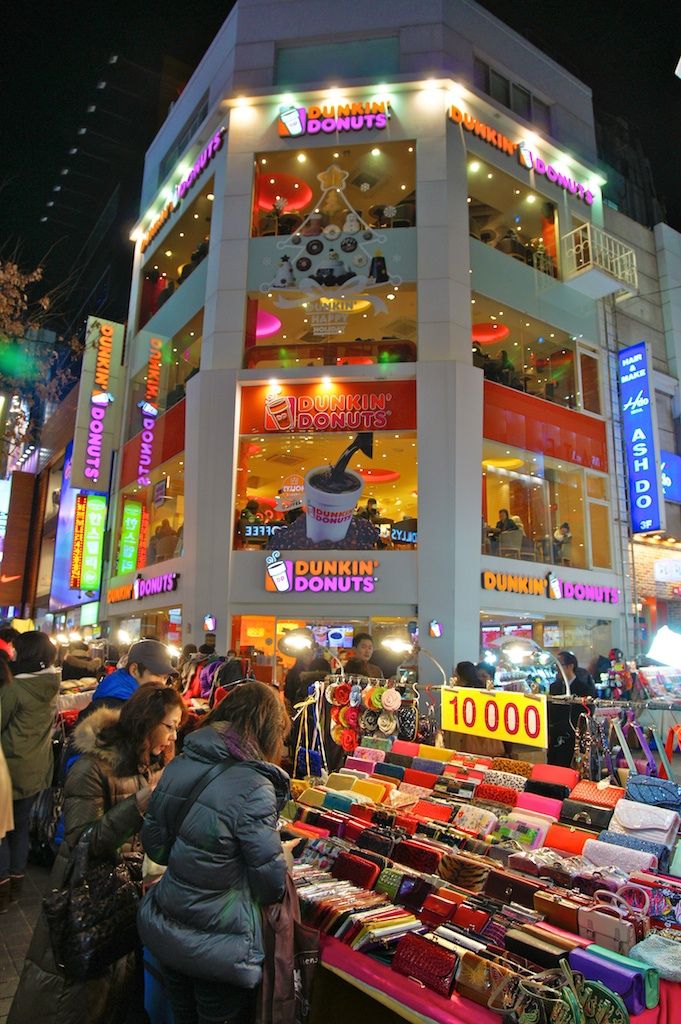 Dunkin' Around the Globe
Dunkin' went through a recent rebrand, renaming itself from Dunkin' Donuts to just Dunkin'. There are over 12,500 restaurants around the world in 46 countries. There over over 9,000 restaurants in the United States. The first Dunkin' franchise is still in operation with a restored retro design. Dunkin' sells about 60 cups of coffee every second. Dunkin' has donated over $16 million with its Joy in Childhood program, donating to national and local charities that focus on youth battling hunger or disease. It's a lot more than just a coffee and donut shop!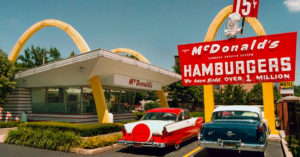 15 Cent Hamburgers
In 1948 in San Bernardino, California, Richard and Maurice McDonald opened a hamburger shop. They sold hamburgers for 15 cents, along with cheeseburgers, potato chips, and soft drinks. Soon, milk shakes were added to the menu and french fries replaced the chips. The first franches was opened in 1953 with the famous golden arches and red and white tiles. The original McDonald's is now a McDonald's museum. But with hard work and dedication, this brand is now one of the most recognizable in the world.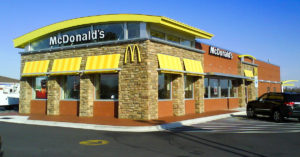 A New Shop Every 14.5 Hours
Now, there are over 38 thousand McDonald's in over 119 markets. A new McDonald's opens every 14.5 hours! More people eat there each day than the entire population of the UK. Due to their happy meals, they are also the world's largest toy distributor! McDonald's franchise is so huge that it makes over $75,000.000 each day. There is a McDonald's at least every 115 miles in the United States. They now offer plant-based burgers to stay up with the latest food trends.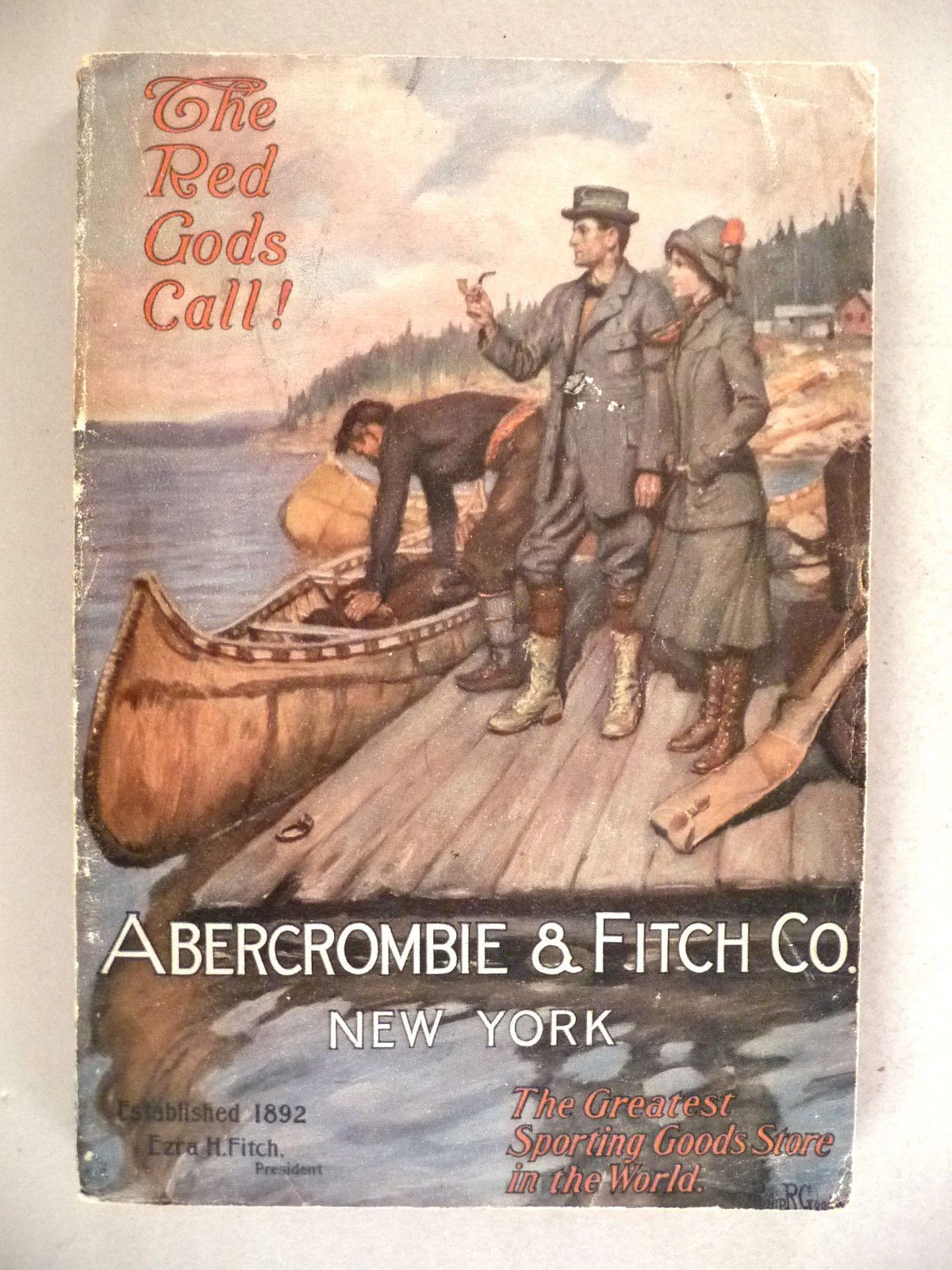 An Outdoors Magazine Transforms
Abercrombie & Fitch has seen one of the most drastic changes of any franchise in the world. It was founded in 1892 in downtown Manhattan, New York. It used to have catalogs of over 450 pages that it would mail out worldwide. These featured outdoor clothing, camping gear, articles, and advice columns. As they opened more stores, one of them even included a shooting range in the basement! From 1988 moving forward, nearly a century after Abercrombie & Fitch's inception, the company was bought out and a new focus on apparel was created.

From Prep to Success
After being bought out by Limited Brands in 1988, a new emphasis was put on teen apparel with a preppy outdoors theme. Advertisements were provocative to appeal to the American teen. By the 1990s there were dozens of stores in the United States. Today, there are over 850 Abercrombie & Fitch stores worldwide. Some of them spray their colognes from the ceiling to make you want to buy them and to make you associate the scent with the store.

Denver Burritos
Chipotle was founded by Steve Ells in 1993 in Denver, Colorado. He opened the first Chipotle restaurant using an $85,000 loan from his dad. Although they had calculated that the restaurant would need to sell about 100 burittos a day to maintain a profit, the original restaurant was selling over 1,000 burritos a day within a month. Although Ells had planned to use the money made from Chipotle to open a fine dining restaurant, he saw potential in Chipotle and started to open more restaurants.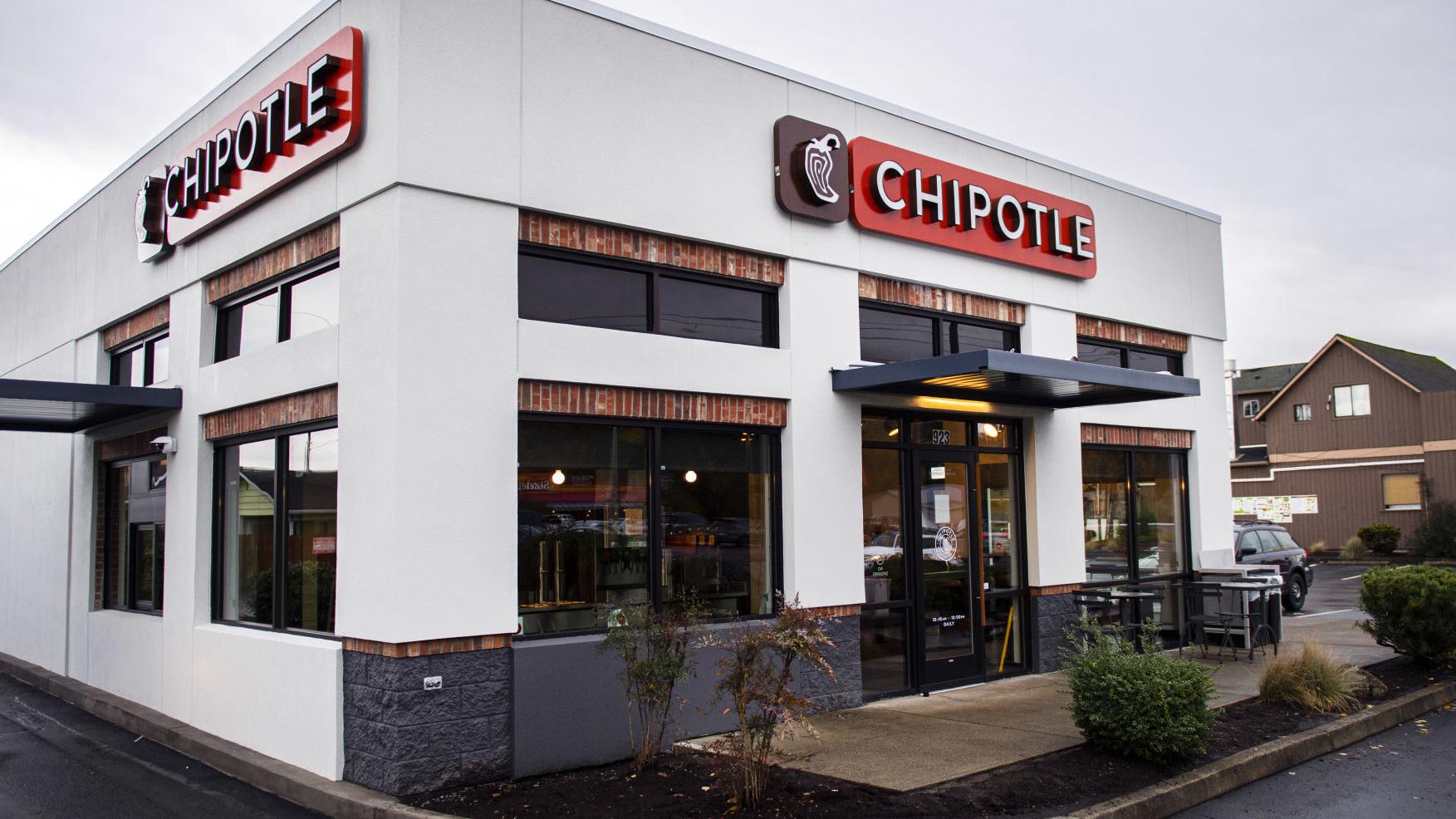 Fresh Ingredients Stay on Top
Chipotle's second store opened in 1995, and in 1998 McDonald's invested in the company. While Chipotle only had 16 restaurants in 1998, they had over 500 by 2005. Today there are nearly 3,000 Chipotle franchises in the United States, with many more worldwide. They sell five items that you can customize: burritos, bowls, tacos, quesadillas, and salads. Nearly all the food is prepared in each restaurant, with a huge focus on fresh ingredients. No restaurants have freezers, microwaves, or can openers.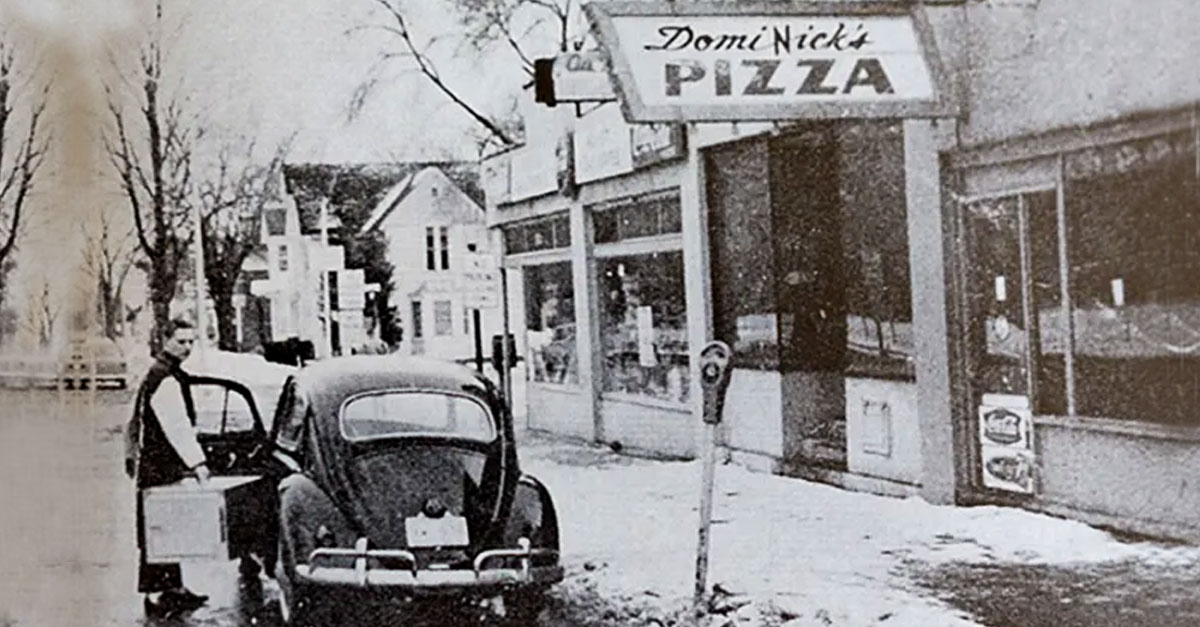 $900 and a Dream
In 1960, Tom Monaghan and his brother James purchased a pizza store called "DomiNick's" in Ypsilanti, Michigan with a mere borrowed $900. Within a year, James traded his half of the business to Tom for a Volkswagen Beetle. Soon, the company was renamed to "Domino's Pizza, Inc." In 1967, the first Domino's Pizza franchise was opened. 1968 was a big year for Domino's; the company headquarters was destroyed by a fire, but the first Domino's outside of Michangan opened in Burlington, Vermont. In 1983, the 1,000th Domino's store opened.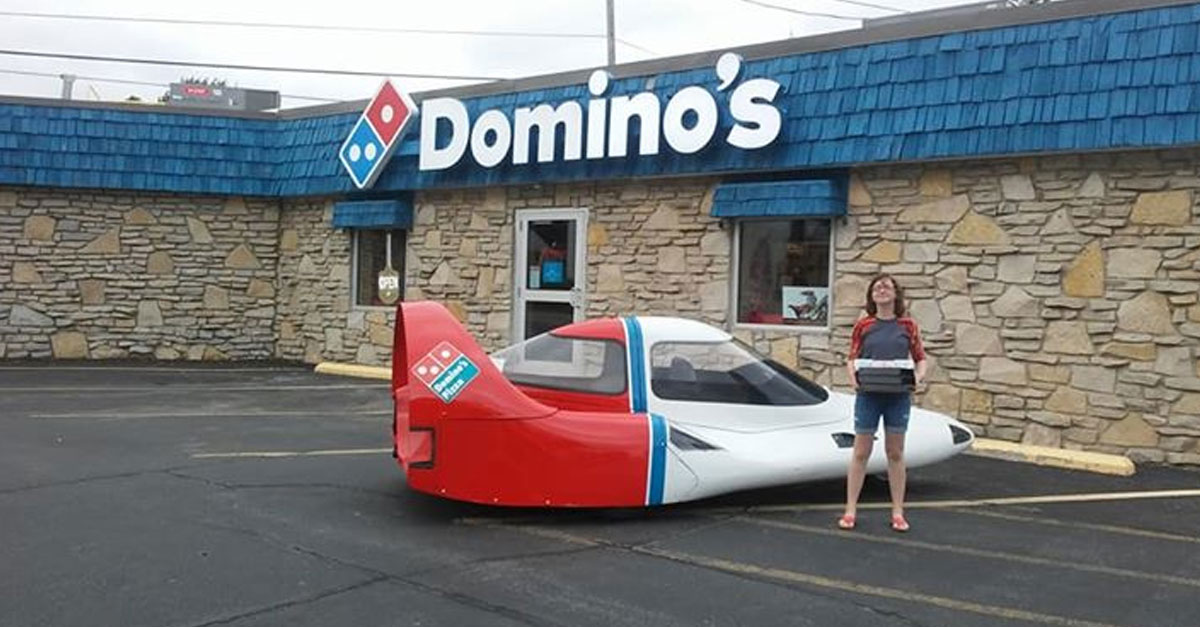 Domino's Expands
In 1992, Domino's rolled out breadsticks, which was the company's first menu item that wasn't pizza. Soon, thin crust pizza and buffalo wings followed, slowly expanding the menu to what we know it is today. There are over 17,000 stores open, with more than 10,000 of those stores being outside the United States. Now, Domino's uses GPS delivery tracking so customers know when their pizza will be arriving, and you can order your pizza through a mobile app on your phone.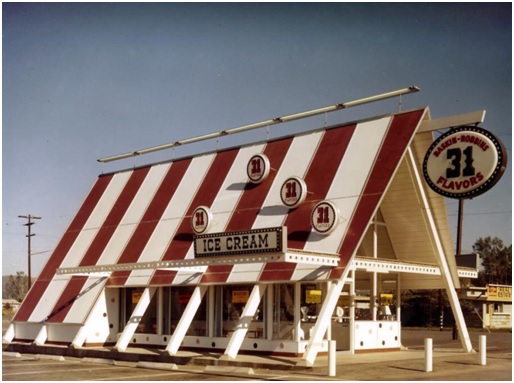 Ice Cream Inventions
Baskin Robbins was founded in 1945 in Glendale, California. It was co-founded by brother-in-laws Irvine Robbins and Burton Baskin. Robbins grew up working in his father's ice cream shops, and Baskin made ice cream for the Navy while serving in World War II. They ran six shops across Southern California. In 1953 their separate shops merged to create Baskin Robbins. By the mid 1960s, Baskin Robbins had opened more than 400 locations in the United States, and began expanding overseas in the 1970s. They continued to innovate, a legacy that remains to this day.

Ice Cream Cakes Persist
Baskin Robbins is still at the forefront of the icecream industry. In 2009 they introduced BRight Choices, a line of healthy icecream choices. They also offer ice cream cakes. They reveal new flavors regularly. Guests can now customize their orders either in-store or online, utilizing modern technology and staying up with the trends. To maintain nostalgia, Baskin Robbins brings back fan favorites such as its Polar Pizza Ice Cream Treat. Baskin Robbins still has that family-run icecream shop feel, and is the perfect place to grab a scoop.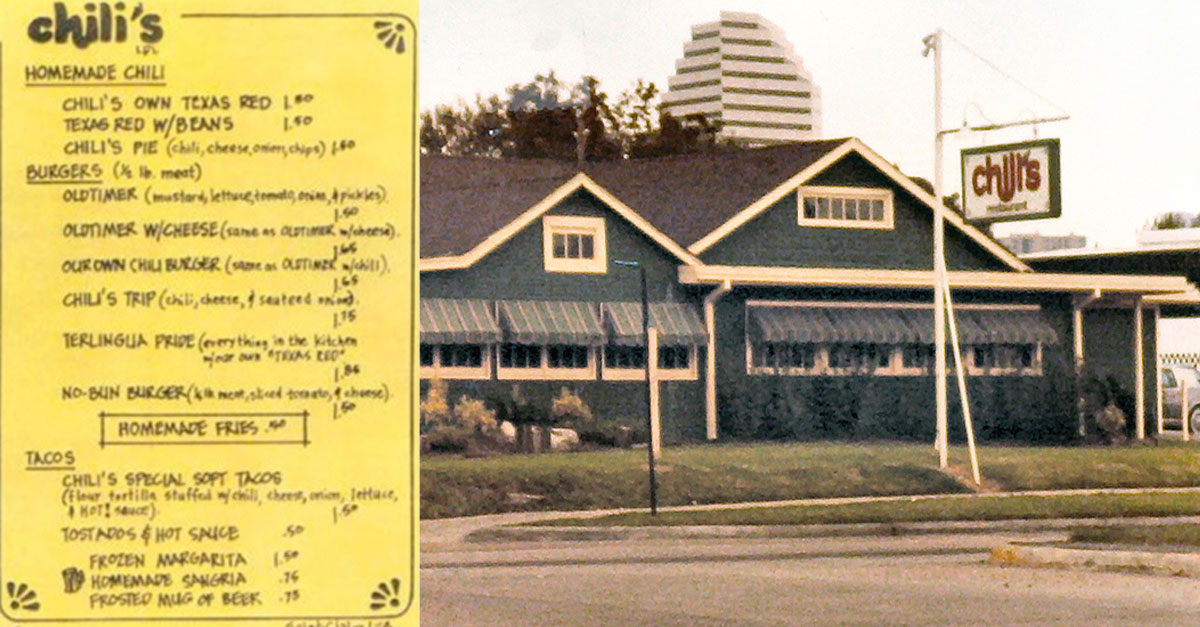 Laid-Back Burger Beginnings
In 1975, Chili's founders had the idea to serve incredible burgers in a laid-back setting in Dallas, Texas. As they gained more success, they opened up 23 restaurants across six states. In 1984 they introduced fajitas to the menu, and then in 1986 they introduced their baby back ribs. By 1994 they were the number one seller of margaritas in the United States. In 2017 casual dining was a shrinking industry, so they rebranded. They focused on their history: burgers, ribs, fajitas, and margaritas. And it worked.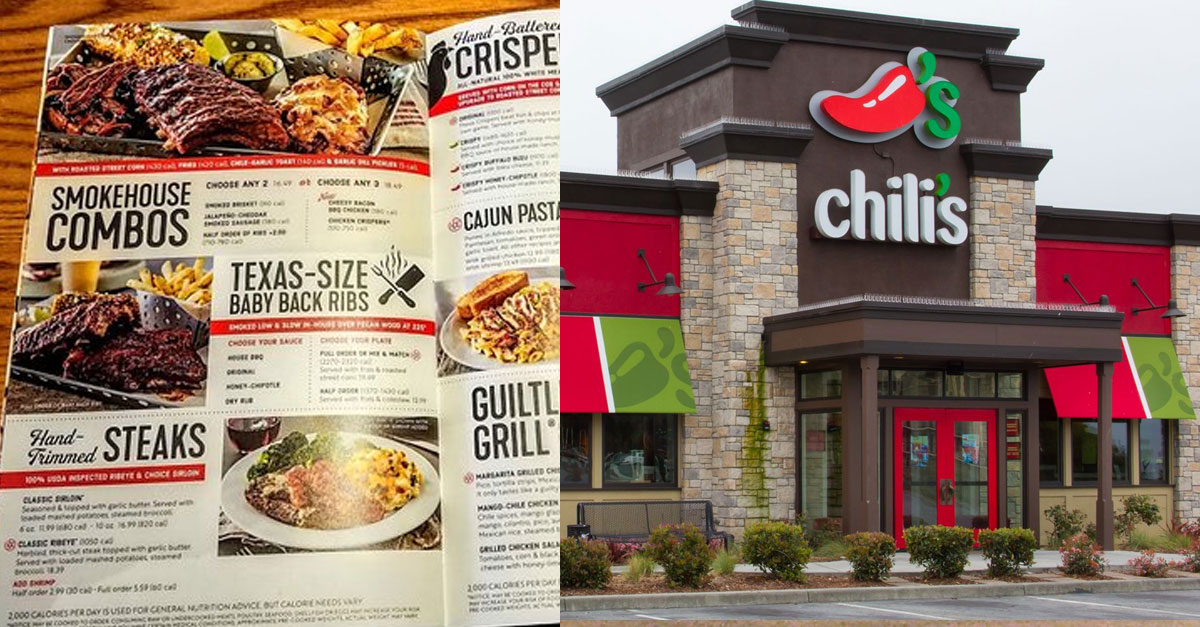 60.4 Million Pounds of Fajita
Today, Chili's has over 1,600 restuarants across 49 states and 32 countries. Chili's sells 60.4 million pounds of fajita meat a year, and 1345,000 gallons of margaritas each year. As a hidden easter egg, there is one photo hung upside-down amidst the decorations in each Chili's restaurant. They have everything, ranging from to-go alcohol, appetizers, Big Mouth Burgers, ribs and steak, fajitas, salads, soups, and chili, chicken and seafood, sandwiches, lunch specials, and their famous 3 for $10 deal.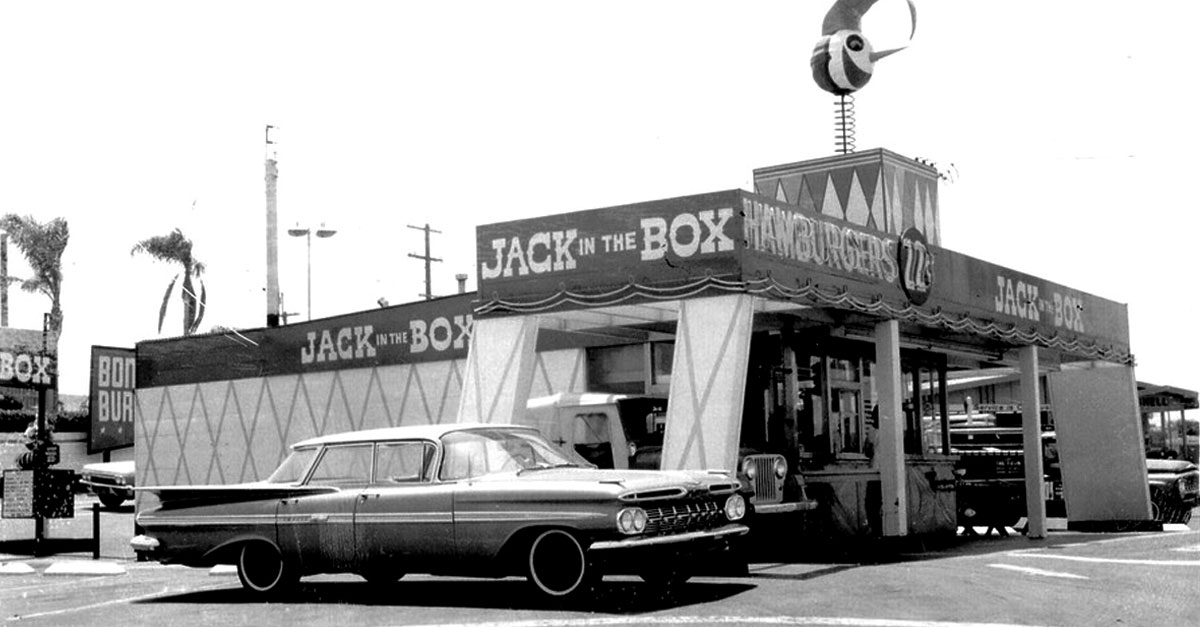 Jack in the Box Begins
Jack in the Box was founded in February of 1951 by Robert O. Peterson in San Diego, California. He had converted another restaurant he owned, Topsy's Drive-In, into the very first Jack in the Box. It focused on drive-through orders, which was a novelty at the time. In the 1980s Jack in the Box rebranded, targeting an older, more affluent crowd with a more upscale menu and a series of commercials. Restaurants were remodeled and decorated with pastel colors and hanging plants.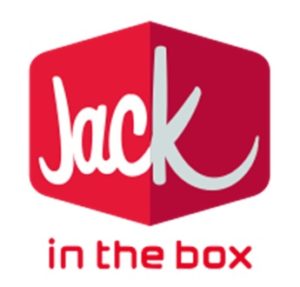 Deep-Fried Taco Success
Today, Jack in the Box has over 2,200 locations and primarily serves the West Coast of the United States. They also serve large urban areas outside of the West Coast, like Phoenix, Denver, and Houston. They carry foods like chicken tenders, French fries, hamburgers, cheeseburgers, tacos, and egg rolls.
Jack in the Box's most commonly bought item is its taco. They sell over 550 million a year! Their tacos are deep-fried, which makes them unique.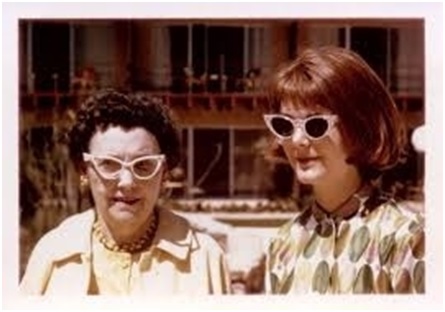 A Vision to Help You See
Pearle Vision was founded in 1961 by an optometrist, Stanley Pearle, in Savannah, Georgia. Ten years later, Pearle purchased a 17-store optical chain and expaned Pearle Vision. After Pearle sold his stores to Grand Metropolitan in 1985, Pearle Vision was expanded to over 1,000 locations worldwide by 1990. In 1996, Grand Metropolitan sold Pearle Vision to Cole National Corporation. A year later, Cole National bought the 150-store NuVision chain and turned them all into Pearle Visions. Now the same company, Luxottica, owns both LensCrafters and Pearle Vision.

The Largest Optical Retailer in North America
Pearle Vision is now one of the largest optical retailers in North America. Pearle Vision hires local doctors and business operators to give them an opportunity to provide eye care with the support and resources of the Pearle Vision brand. Pearle Vision owns 110 corporate stores and about 420 franchises throughout North America. At Pearle Vision you can get your eyes checked and buy designer glasses from brands such as Ray Ban, Oakley, Vogue Eyewear, Coach, and Versace.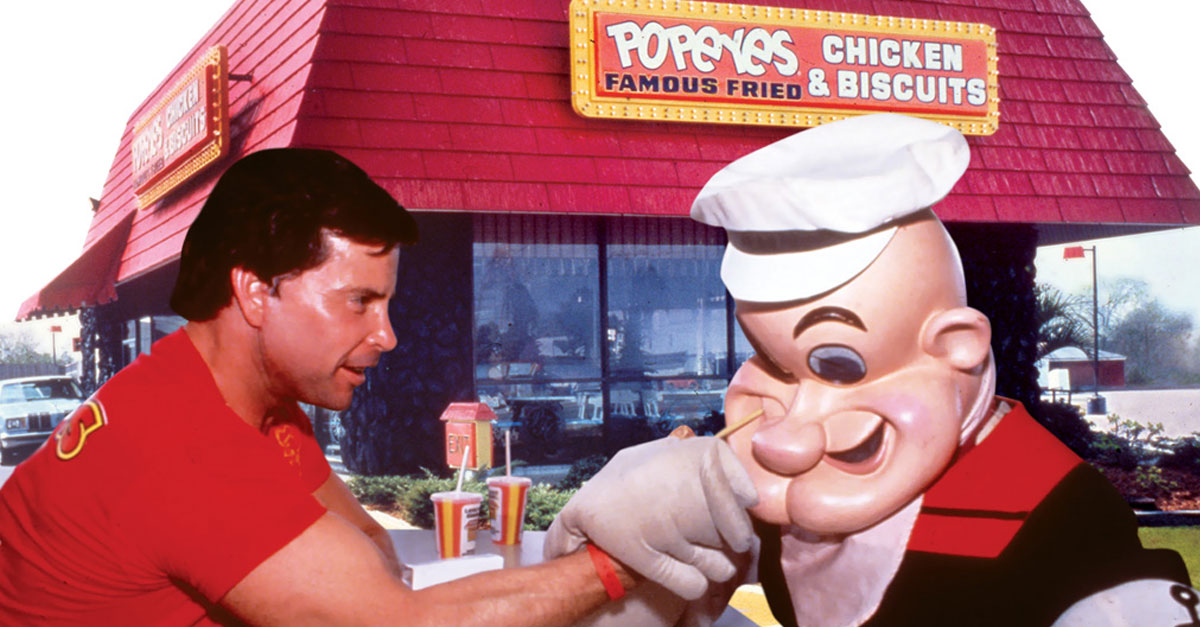 New Orleans Chicken
Popeyes was founded by Al Copeland in June of 1972 in a New Orleans suburb. It was originally named Chicken on the Run. After a few months Copeland renamed the restaurant Popeyes Mighty Good Chicken, and then three years later renamed it Popeyes Famous Fried Chicken. Starting in Louisiana, Copeland started franchising his restaurant in 1976. In 1984 he opened a store in Canada, and Popeyes opened its 500th restaurant in 1985.Copeland joked that he was "too poor" to afford to add an apostrophe to the name.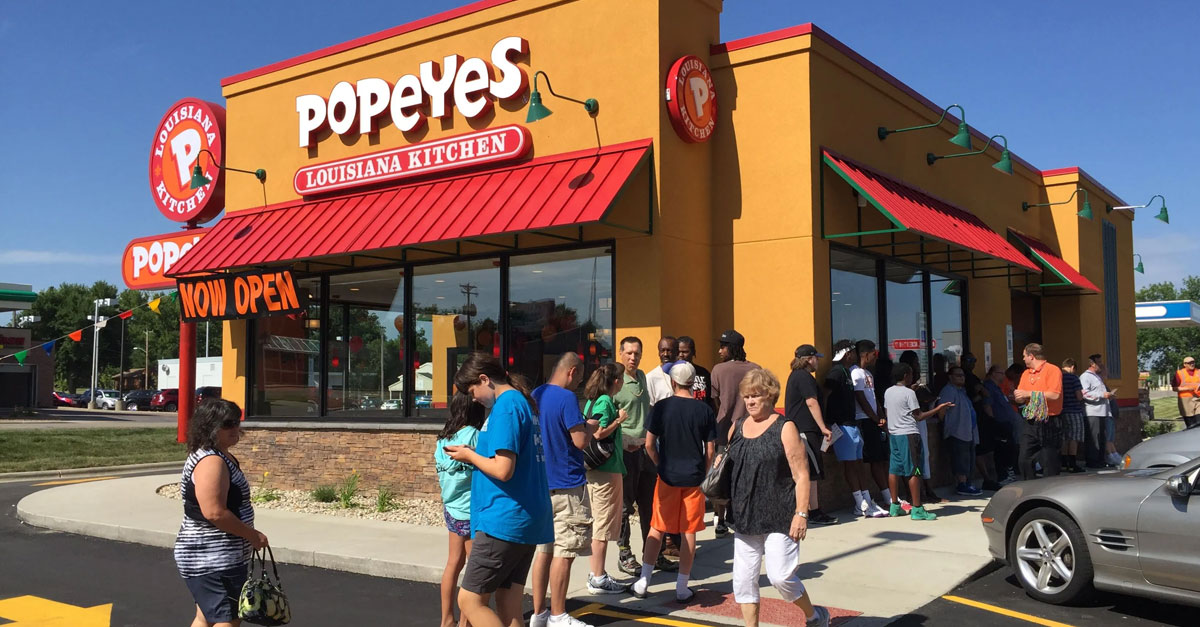 3,000 Popeyes Rebranded
In 2017, Restaurant Brands International bought Popeyes for $1.8 billion.
Popeyes serves chicken and sides like beans and rice, Cajun fries, Cajun rice, macaroni and cheese, biscuits, and coleslaw, along with fish and shrimp entrees. While the original restaurants had black lava rock walls and a red shingled roof, now the exteriors have a red and yellow color scheme. There are over 3,000 Popeyes in more than 40 states and 30 countries. Thailand's Popeyes serves chicken with curry and noodles….

Soft Serve Inventions
Dairy Queen's soft-serve recipe was first created in 1983 by John Fremont ("Grandpa") and his son Alex. Their friend Sherb Noble sold their soft-serve in his own ice cream store in Illinois and sold over 1,600 servings of the new product within two hours on the first day. As a result, Noble and the McCulloughs opened the first Dairy Queen in 1940 in Joliet, Illinois. Immediately becoming a franchise, they expanded from ten stores in 1941 to 100 by 1947.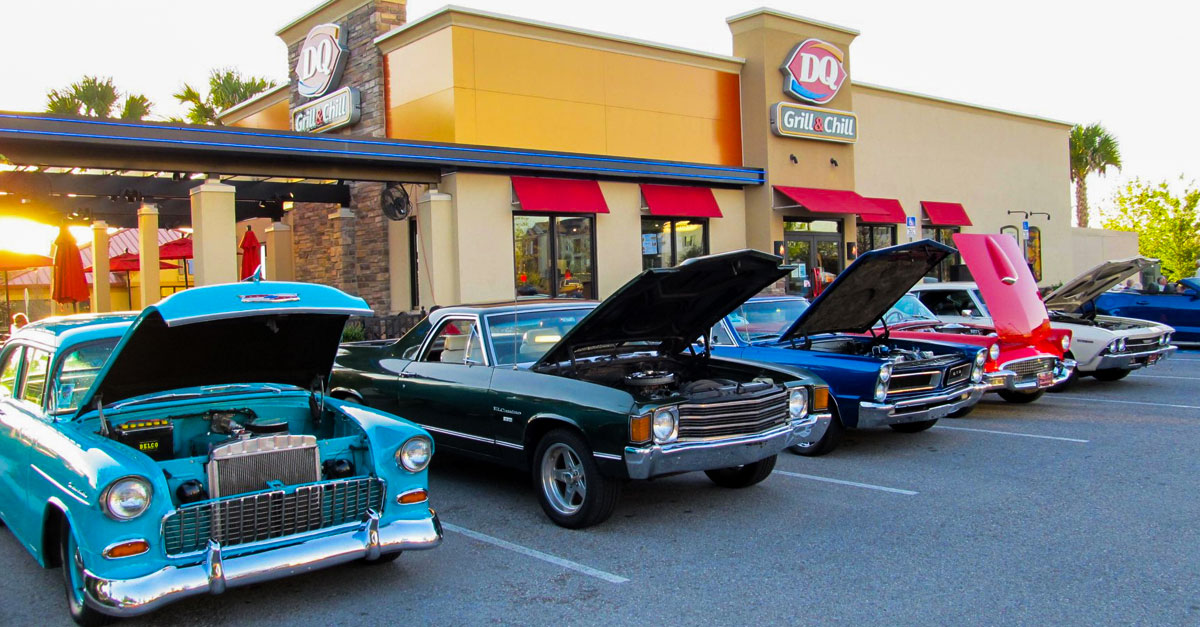 Soft Serve Proves a Success
Today, stores are operated under several brands, but all use the Dairy Queen logo and carry the soft-serve ice cream Dairy Queen is known for. The Blizzard, a staple on the Dairy Queen menu, was introduced in 1985, and is soft-serve icecream mixed with things like sundae toppings, pieces of cookies, brownies, and candy. Blizzards are so cold that they can be flipped upside down without spilling, and employees show this to the customers. There is a policy that if the Blizzard is not flipped upside down by the empoyee, the customer can ask for a coupon for a free Blizzard.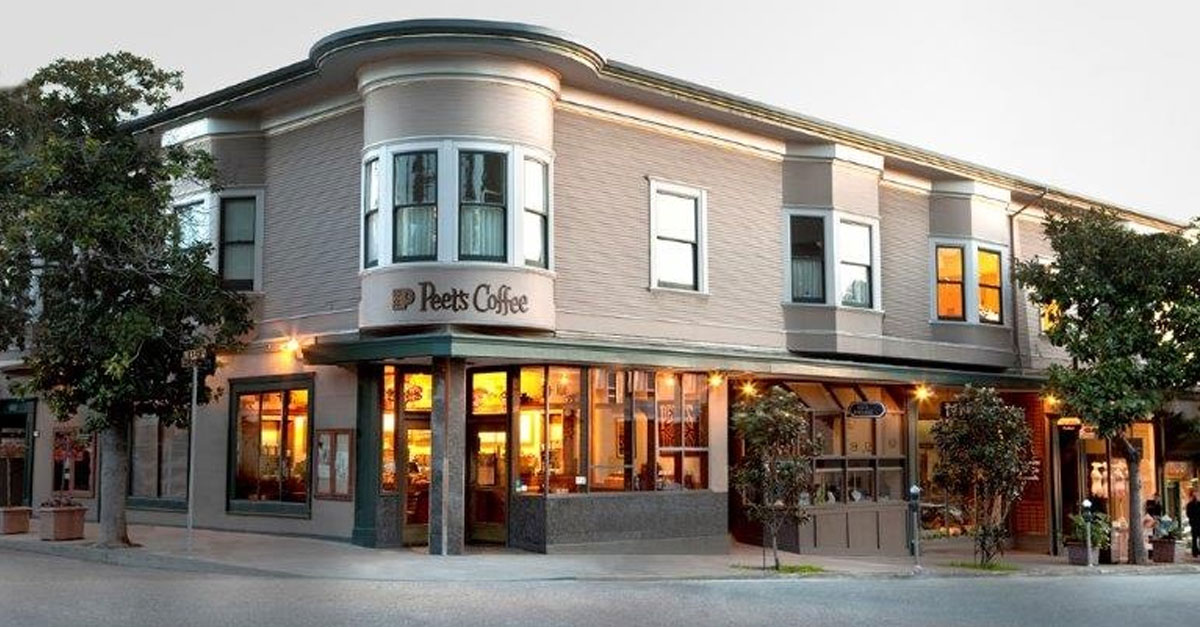 Powered by Caffeine
Peet's Coffee & Tea was founded in 1966 by Alfred H. Peet. Peet was a Dutch-American coffee enthusiast and introduced custom coffee roasting to the United States when many Americans were drinking cheap coffee made from freeze-dried canned coffee beans. Before coming to America, he had worked in London as an apprentice with the famous Twinings tea and coffee company. He brought his expertise to the San Francisco Bay Area, where he created the first "Peet's Coffee" shop. He sold the company to Sal Bonavita in 1979, who worked with one of the founders of Starbucks to expand it.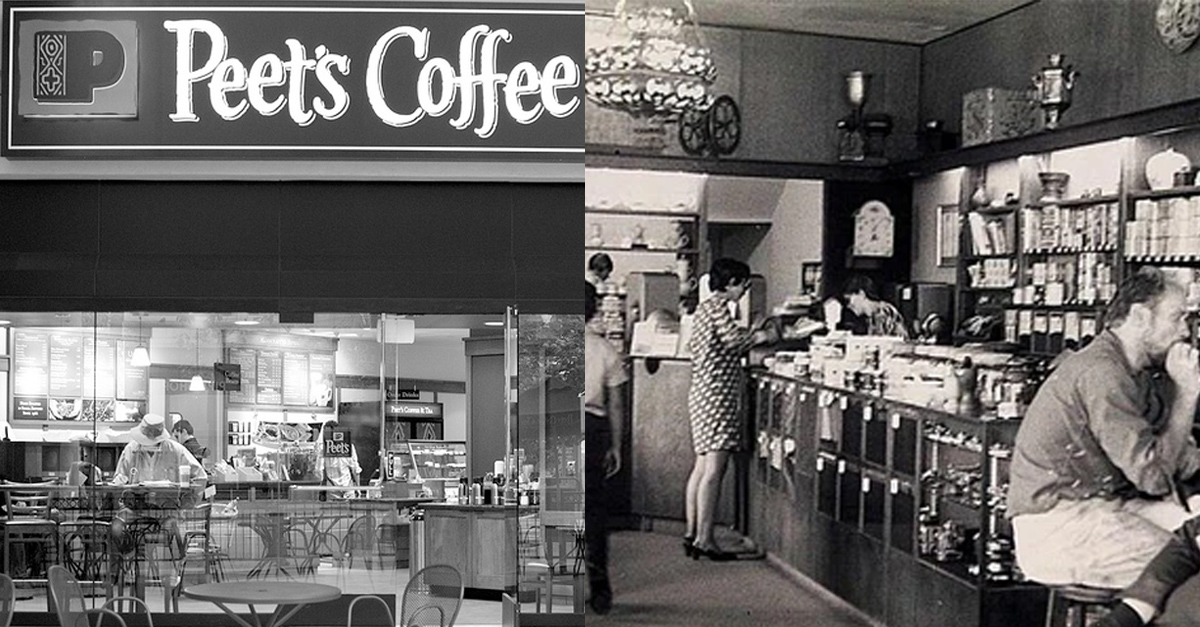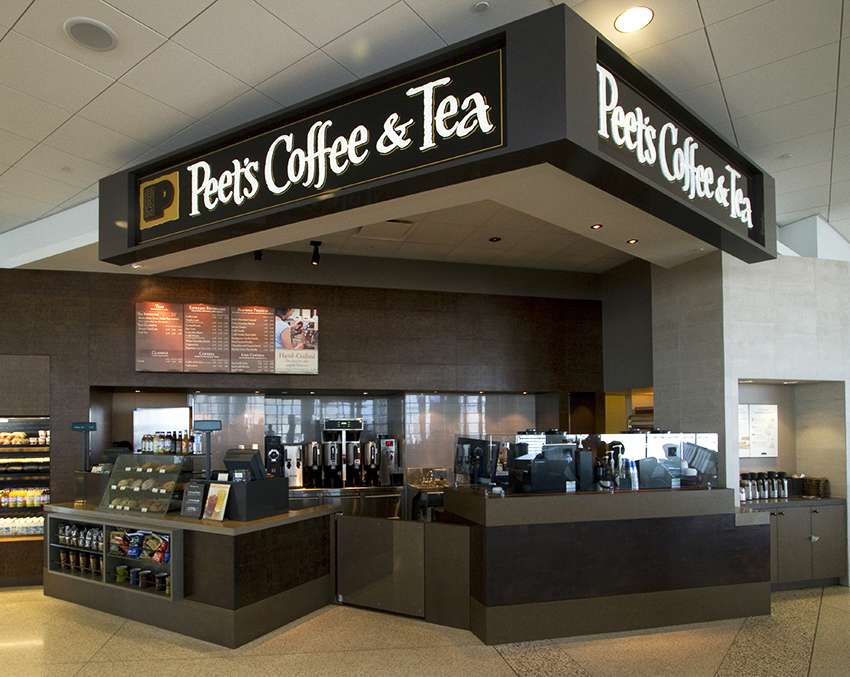 Premium Coffee, Nationwide
Today, Peet's Coffee & Tea has over 200 retail locations across the United States. Peet's Coffee sells their own coffee products in over 14,000 grocery stores, colleges, and wholesale distributors across America. Peet's was one of the first coffee retailers to introduce coffee brewing techniques in America, and it has revolutionized the way that Americans consume coffee. They are considered one of the founding businesses in the gourmet coffee industry. Aside from coffee beans, Peet's also sells cold brew coffees and high-quality coffee concoctions in most of their locations.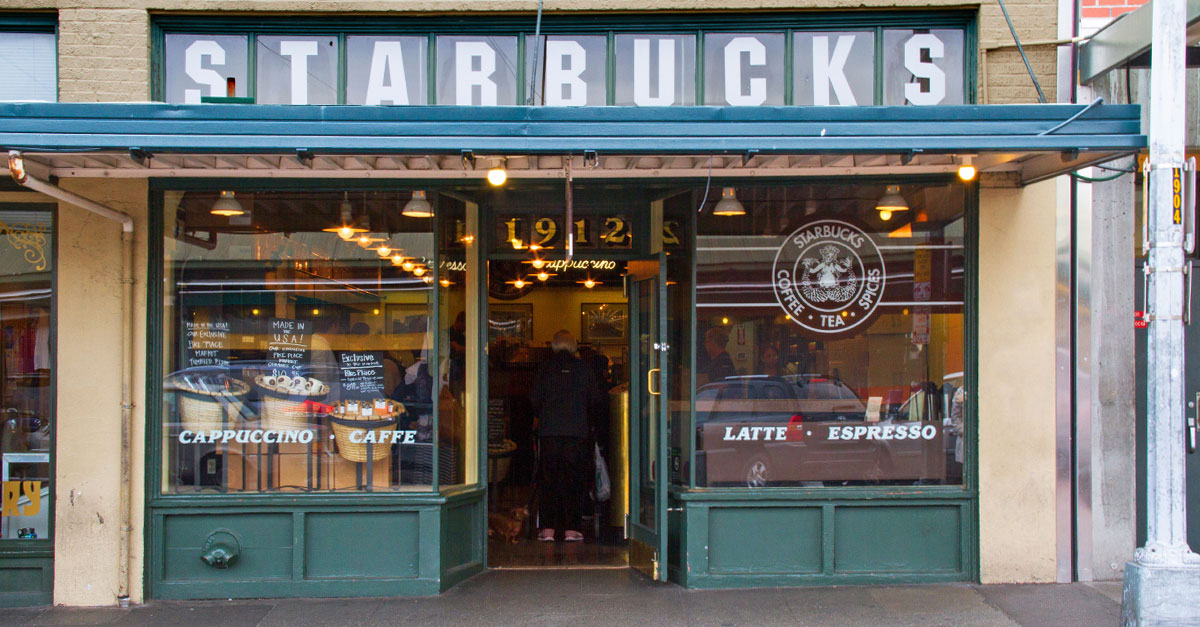 Coffee Apprentices
As Alfred H. Peet brought premium coffee roasting to America, he taught three university students his style of roasting coffee beans. Jerry Baldwin, Zev Siegl, and Gordon Bowker founded the first Starbucks store in 1971. The three partners wanted to simply sell high-quality coffee beans in their humble Seattle shop, and they purchased green coffee beans from Peet's during their first year of business. In 1987, the three original owners sold their six Starbucks stores to Howard Schultz. After the ownership changed, so did the world of coffee.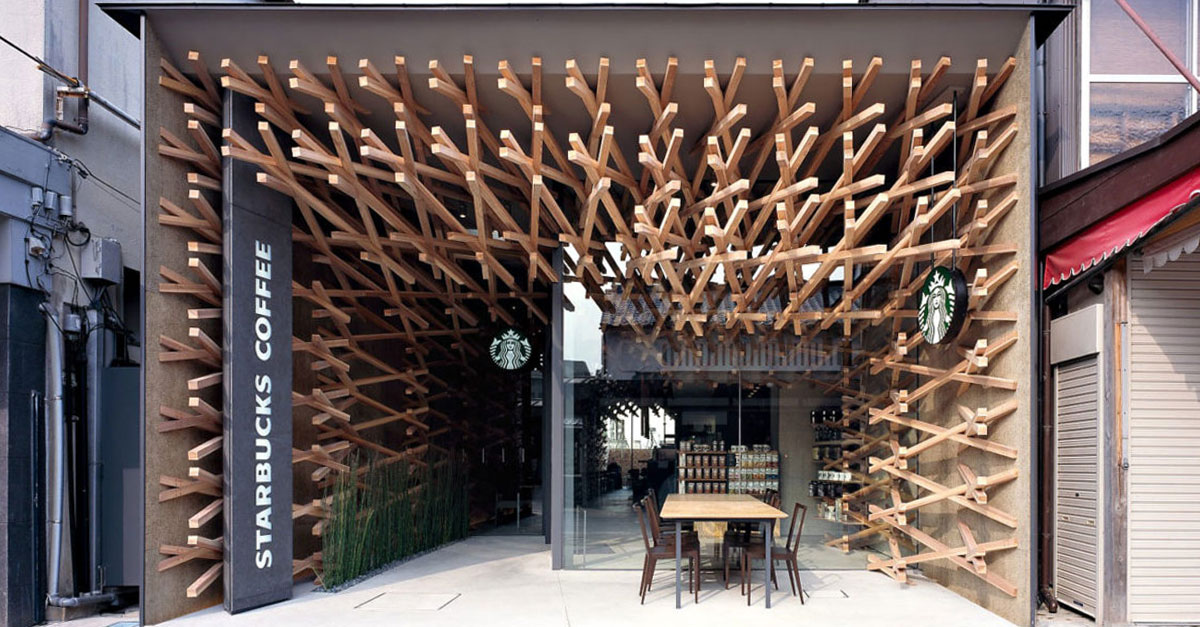 Starbucks Expansion
Today, Starbucks has over 30,000 locations in more than 70 countries around the world. They sell more than just coffee beans – Starbucks is known for its dynamic drinks and creative menu that boasts delicious pastries, teas, macchiatos, and more. Starbucks also has several Starbucks Reserve locations around the world, which are higher-end coffee shops that bring back the nostalgia of the founders' love for innovative coffee-roasting techniques. People from all over the world enjoy Starbucks drinks, even those who don't drink coffee.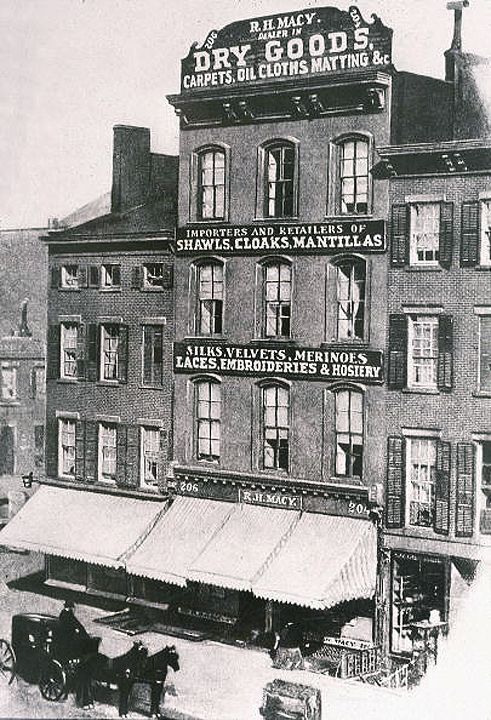 Humble Dry Goods Store
In the mid-1800s, Rowland Hussey Macy opened four dry goods stores to serve the mill industry employees of Massachusetts. The original Macy's store opened in downtown Haverhill, but all four of R.H. Macy's stores failed. Macy moved to New York City in 1858 and opened a new store, "R.H. Macy & Co", in Manhattan. His logo was a star inspired by the tattoo he received when he worked on a whaling ship in Nantucket. Macy's first day of business was in October of 1858, and he made $11.08 – but the business grew more than he expected.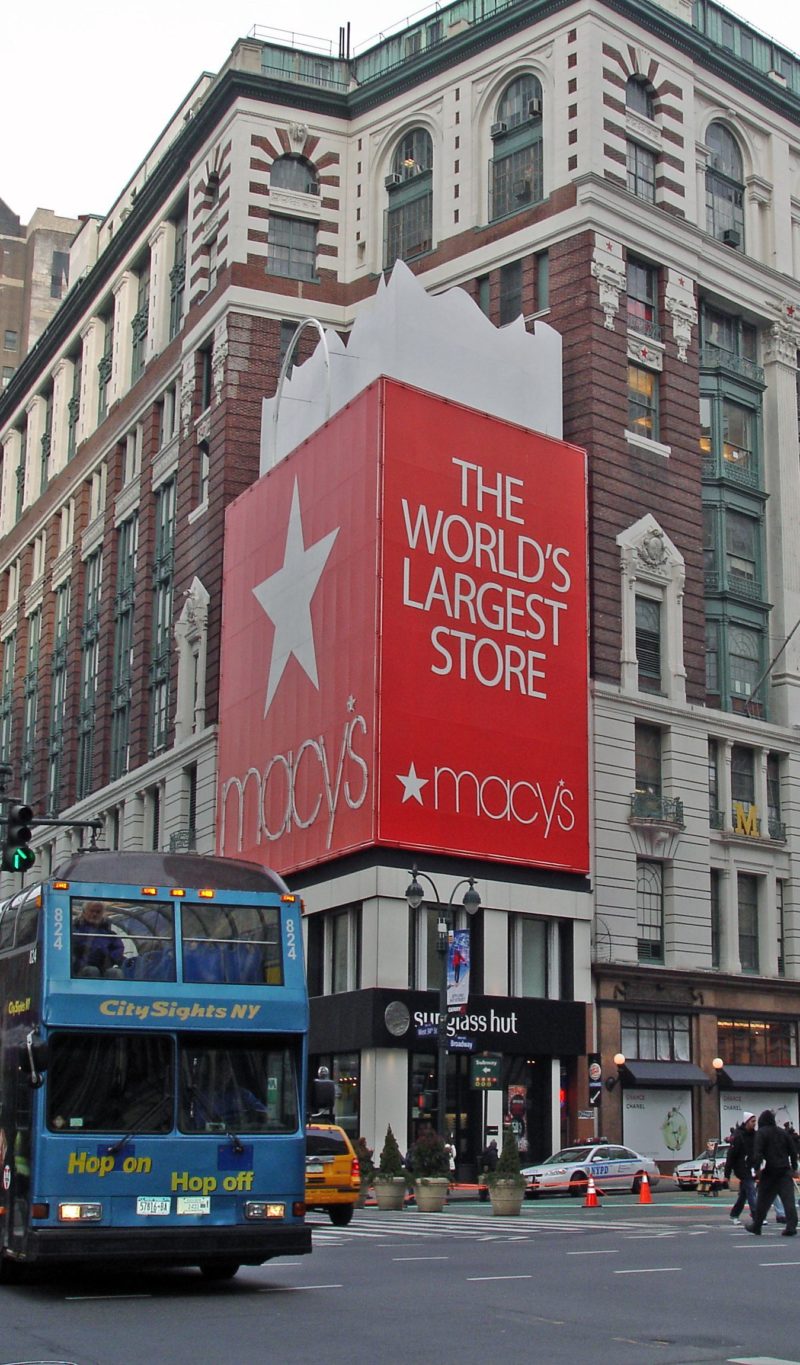 Department Store Fame
Macy's is now the largest U.S. department store company today. It has over 544 stores which include flagships, furniture galleries, and furniture clearance centers. Macy's is most famous for its annual Macy's Thanksgiving Day Parade, which has been hosted in NYC ever since 1924. The Macy's Herald Square location in Manhattan is one of the largest department stores in the world and has an estimated value of over $3 billion. Macy's sells everything from clothing, furniture, cookware, jewelry, and more. Although they no longer sell dry goods as R.H. Macy intended, the company is very successful.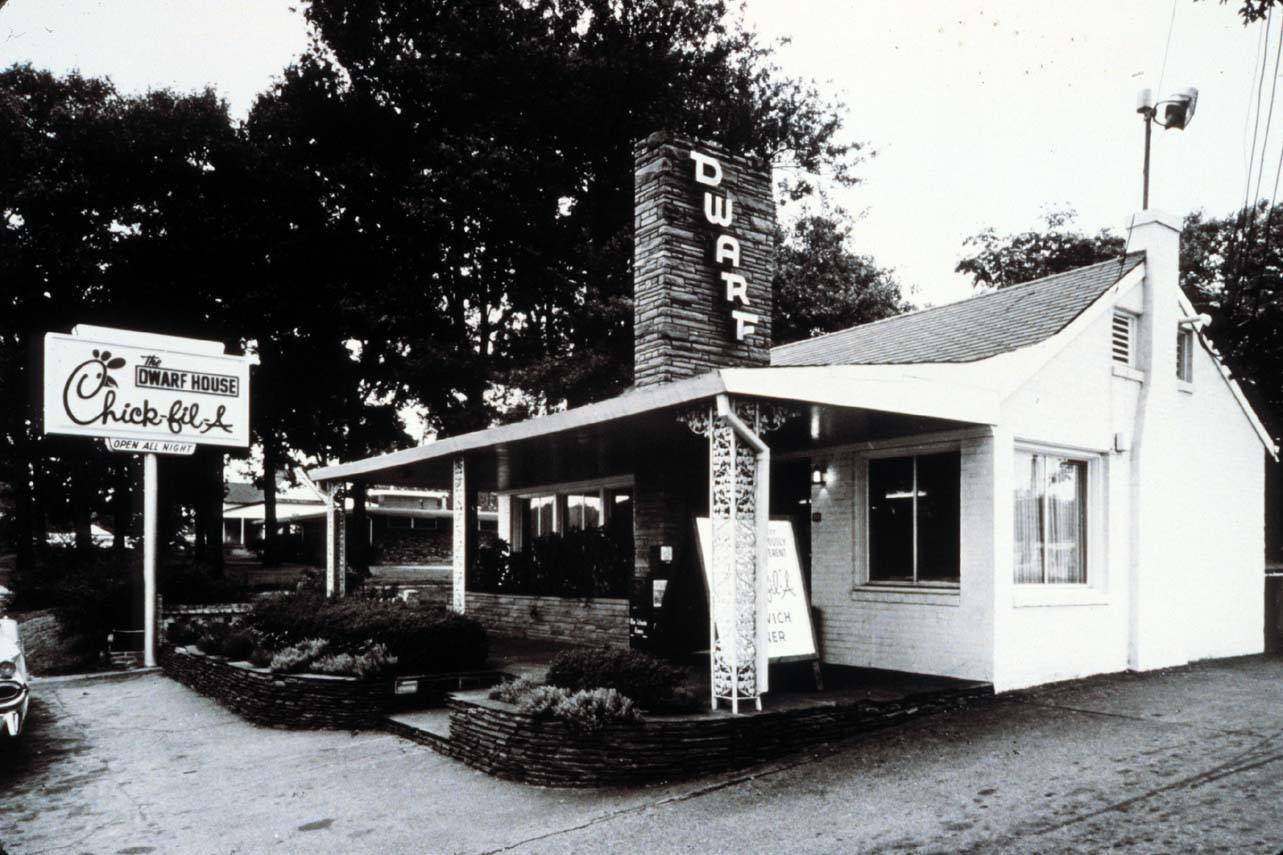 Dwarf Grill
In 1946, S. Truett Cathy opened a restaurant named Dwarf Grill in Georgia. After 15 years of running the small fast food restaurant, Cathy found a pressure-fryer that was able to cook his chicken sandwich as fast as a typical fast-food hamburger. Cathy decided to register the name "Chick-fil-A, Inc." and opened his first Chick-fil-A in 1967. The first Chick-fil-A was in the food court of a mall in Atlanta. What Cathy didn't realize was how giant his "dwarf" restaurant would become.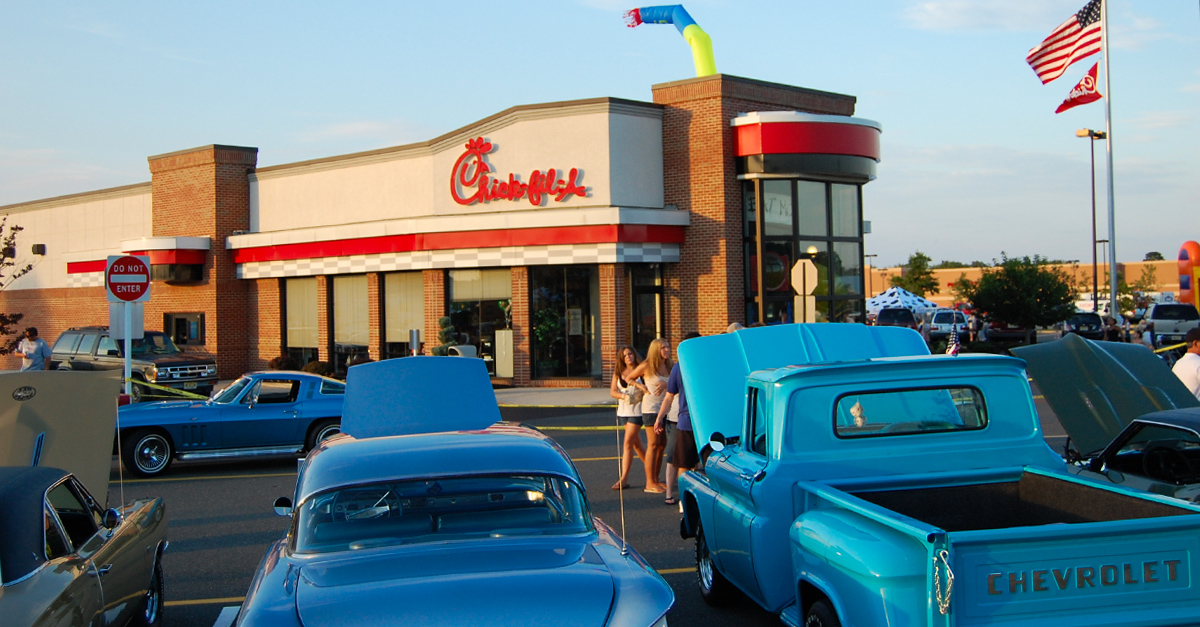 Huge Chicken Champion
Today, Chick-fil-A is one of the biggest fast food restaurant chains in America. It is the largest fast-food franchise that specializes in chicken sandwiches, thanks to its founder's discovery. There are over 2,600 restaurants in 47 states around America, and each Chick-Fil-A franchise serves its nostalgic and famous chicken sandwich six days a week. Determing the Chick-Fil-A franchise cost varies by location. All Chick-fil-A locations are closed on Sundays, Thanksgiving, and Christmas – to honor the beliefs of the founder. Even with one day closed, Chick-fil-A outperforms many of its fast-food competitors in quality, taste, and customer care.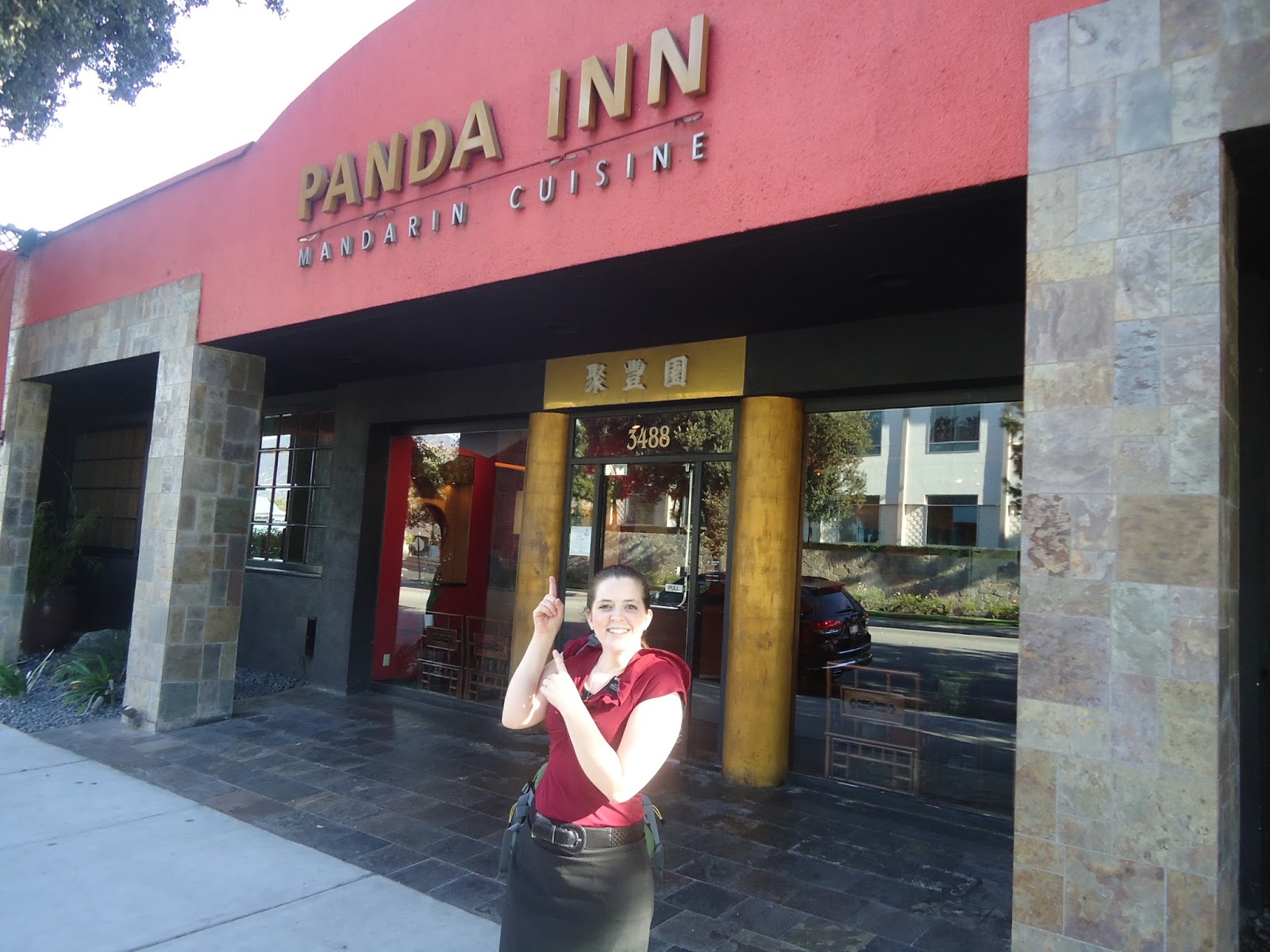 Chinese-American Food
Andrew Cherng and his father opened their first Panda Inn restaurant in California in 1973. The restaurant struggled so much that Cherng had to offer freebies and discounts just so people would dine at Panda Inn. Andrew met Terry Donahue of Donahue Schriber Real Estate, who inspired the Cherngs to open a fast-food version of Panda Inn for one of Donahue's malls. Panda Express was launched in 1983, and its second location opened two years later. One of the chefs, Andy Kao, claims to have developed Panda Express's original Chinese-American orange chicken in 1987.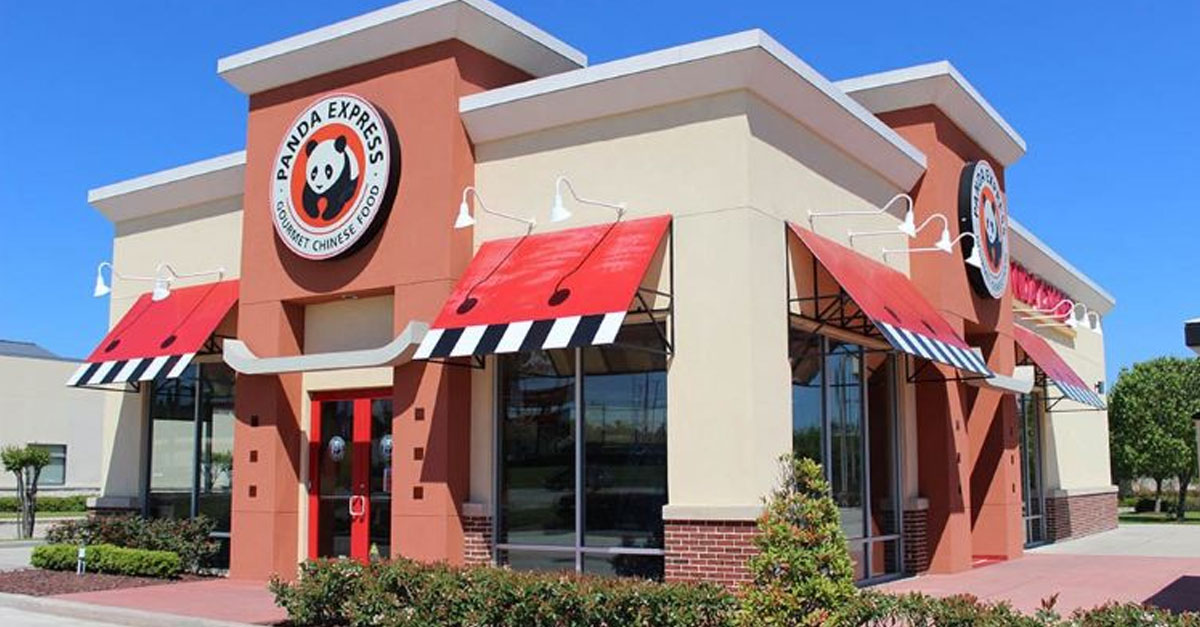 Panda Express Success
Today, Panda Express has over 2,200 locations in America and is the largest Asian-inspired restaurant chain in the United States. Panda Express also has locations in Canada, El Salvador, Guatemala, Philippines, South Korea, and Japan. The franchise not only has fast-casual locations in mall food courts, but also operates its own restaurants worldwide. The Asian-inspired food is completely free of MSG and ranges from items like Kung Pao Chicken, Black Pepper Angus Steak, Honey Walnut Shrimp, Beijing Beef, and its famous Orange Chicken.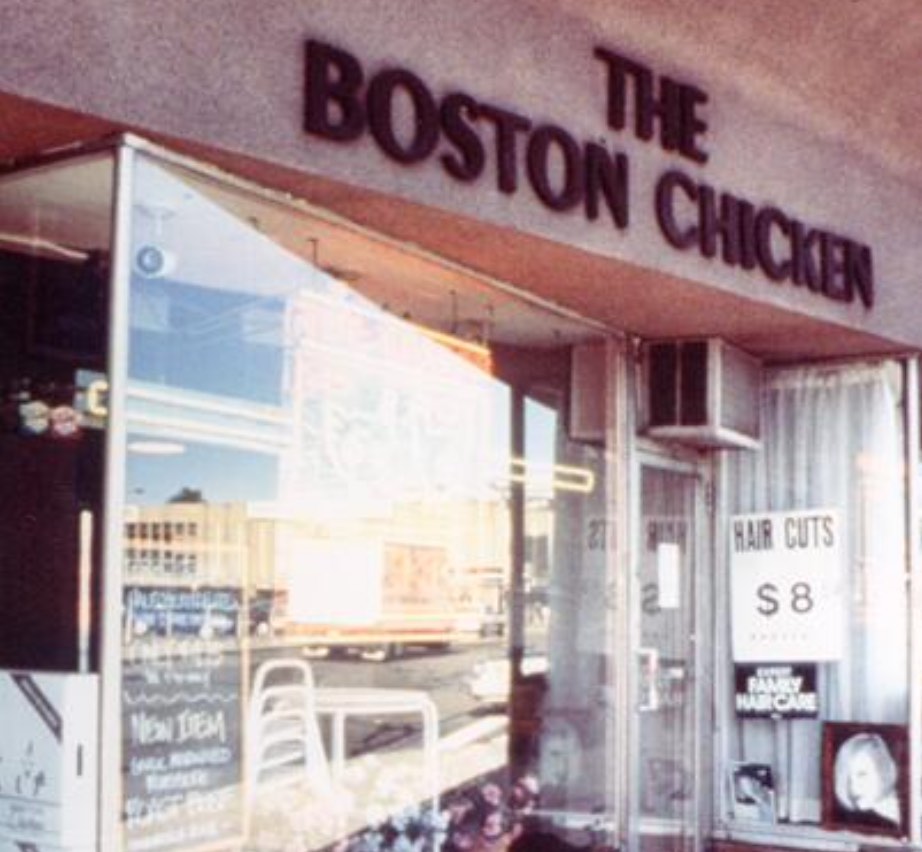 Boston Chicken
In 1985, Steven Kolow and Arthur Cores founded Boston Chicken. The restaurant specialized in rotisserie chicken, and it expanded rapidly. The chain introduced other meats to the menu and changed the name to Boston Market in 1997. The company racked up a lot of debt for its expansion, and it filed for bankruptcy in 1998. Two years later, the McDonald's Corporation bought Boston Chicken for the real estate it had but decided to let it operate due to its success.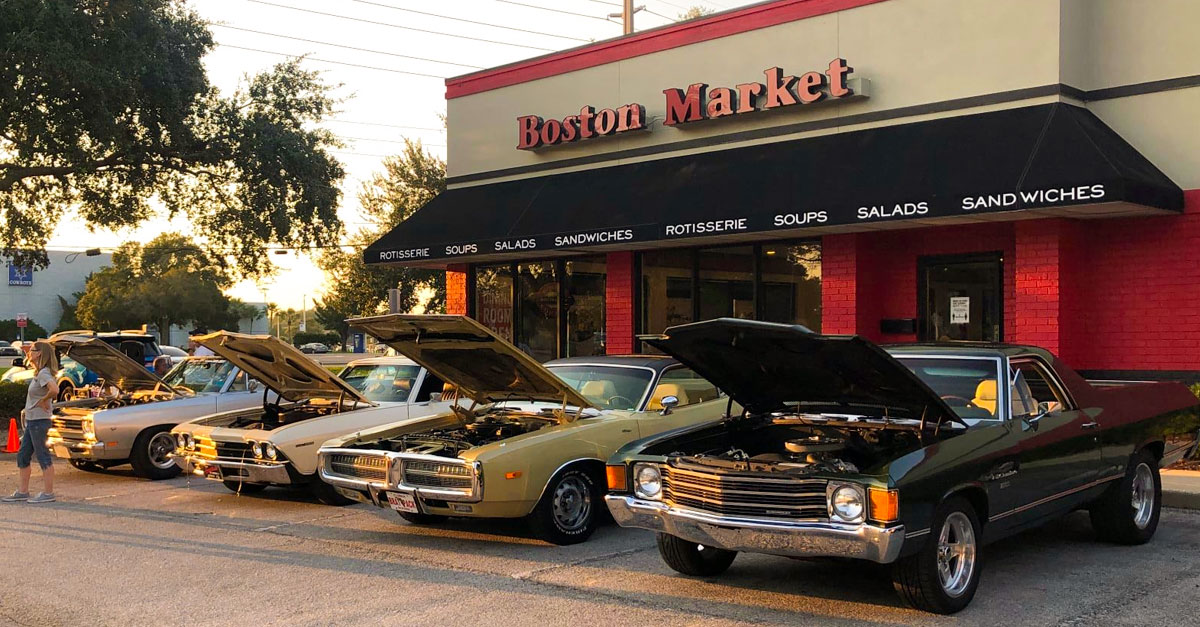 Boston Market Still Standing
Today, Boston Market has over 300 locations in 28 states around America. It briefly operated locations in Canada and Australia before deciding to stick to its American roots. The menu now serves various "comfort food" items like sandwiches, meatloaf, mashed potatoes with gravy, and more. Its logo calls Boston Market a "Rotisserie Kitchen", a nostalgic nod to its rotisserie chicken origins. The company is still famous for its rotisserie chicken, but customers crave their other items. Boston Market also has branded frozen meals and side dishes sold in hundreds of supermarkets.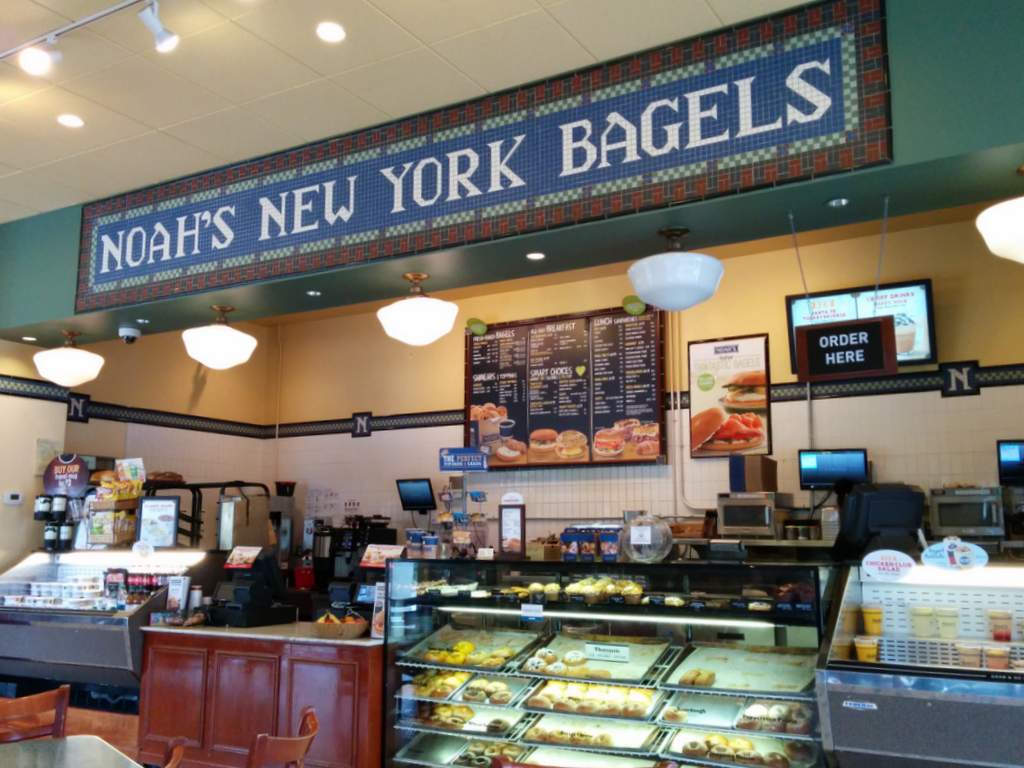 Bagel Brothers
As Boston Market expanded in the 1990s, it purchased four bagel chains to form the Einstein and Noah Bagel Corporation in 1995. Boston Market wanted to market breakfast foods with these bagel chains but soon discovered that these stores were able to offer bagels in neighborhoods that had never enjoyed them before. These stores were originally based in Fort Lauderdale, Kansas City, Salt Lake City, and San Diego. Noah's Bagels, a bagel chain of 38 stores, was sold to Einstein Bros. for $100 million in 1996.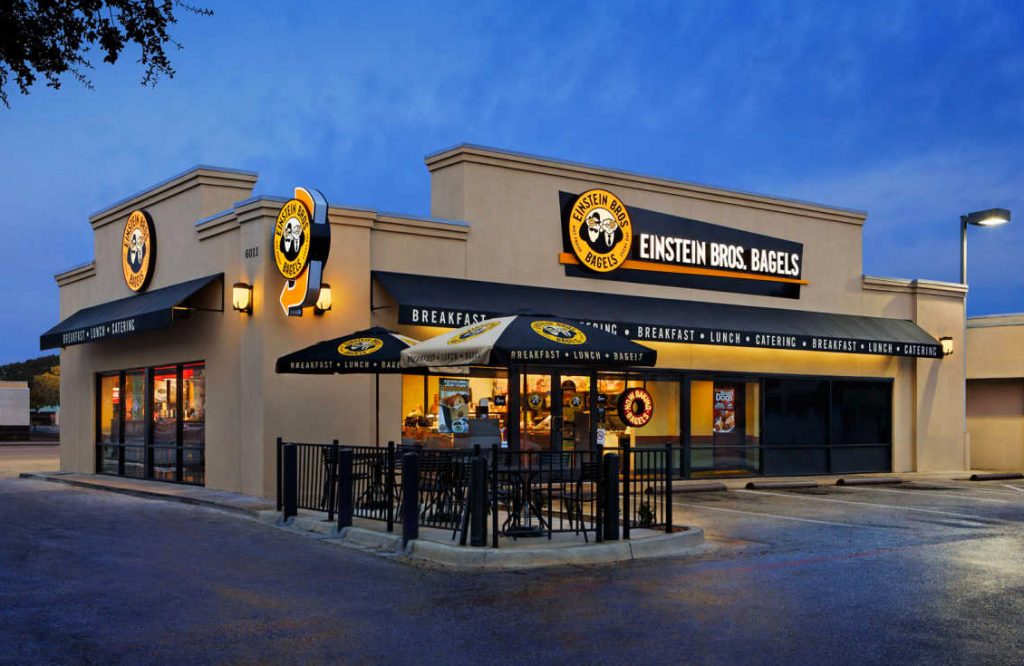 National Neighborhood Bagel Shop
Today, Einstein Bros. has over 400 locations in the United States and has stores in 44 states. Although they stay true to their bagel origins, they also sell sweets, breakfast sandwiches, lunch sandwiches, and breakfast beverages like coffee and tea. They stay true to their roots by serving every sandwich or toast item on a bagel, and they have many different "shmears" and toppings. Einstein Bros. keeps their bagel nostalgia alive in every location and serves to brighten everyone's day with their coffee and bagels.

Goodfellow Dry Goods
In 1902, George Dayton created the Goodfellow Dry Goods company. It soon was renamed as the Dayton Company, and was incredibly successful. One of the workers, John F. Geisse, developed the idea of "upscale" discount retailing. In 1962, the Dayton Company implemented Geisse's ideas and opened its first Target store in Minnesota. Target stores initially lost money, but sales reached almost $40 million in 1965. With this success, Dayton's became the second-largest private department store franchise chain in the United States.

Target Culture
Today, Target Corporation is the eighth-largest retail company in the United States. It is part of the S&P 500 Index and was featured on the 2020 Fortune 500 list of largest American corporations based on total revenue. There are more than 1,800 Target stores in the United States, and stores sell various products ranging from furniture to food. Target's consumers have created an influential Target "cult" online, where Target fanatics share their favorite Target finds, discounts, seasonal items, and more.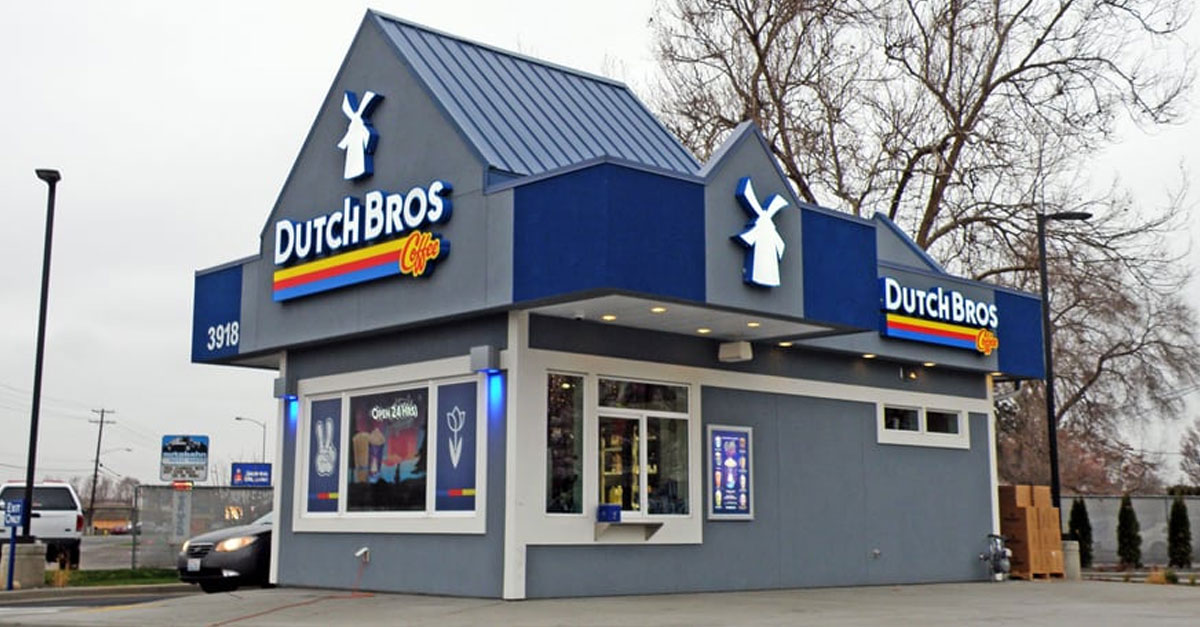 Two Dutch Brothers
Dane and Travis Boersma were two Dutch brothers working on their family's dairy farm when they decided to start selling coffee together. They opened the first Dutch Bros Coffee location in Oregon in 1992, originally selling coffee from carts. They wanted to make coffee accessible for everyone, and made their coffee stands focus on drive-thru orders. The original location and coffee pushcarts focused on selling whole bean coffee and simple coffee drinks, but they quickly became a Pacific Northwest success.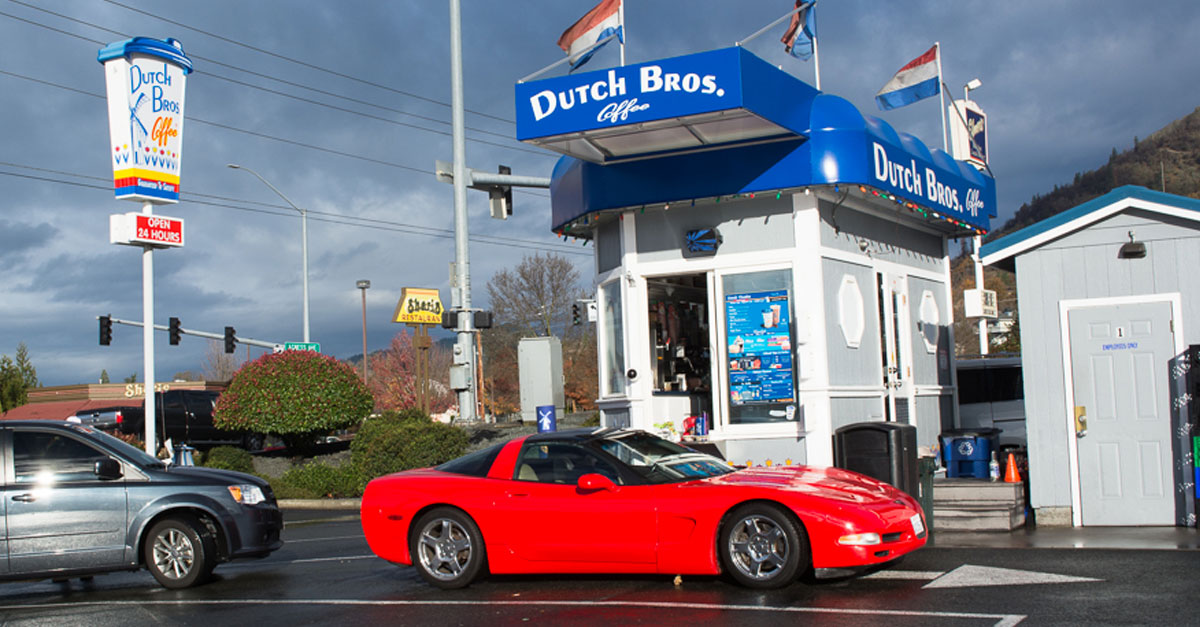 Crazy Caffeinated Success
Today, Dutch Bros Coffee has over 300 coffee stands in the Western United States. Aside from their specialty coffee, they now serve teas, energy drinks, pastries smoothies, hot cocoa, lemonade, soda, and a slew of concoctions on their "secret menu". Fans can get fruit smoothies or iced teas and sodas infused with energy drinks, or they can get a frozen espresso known as a "Dutch Freeze". Dutch Bros Coffee has become a staple for the caffeine fanatics on the West Coast.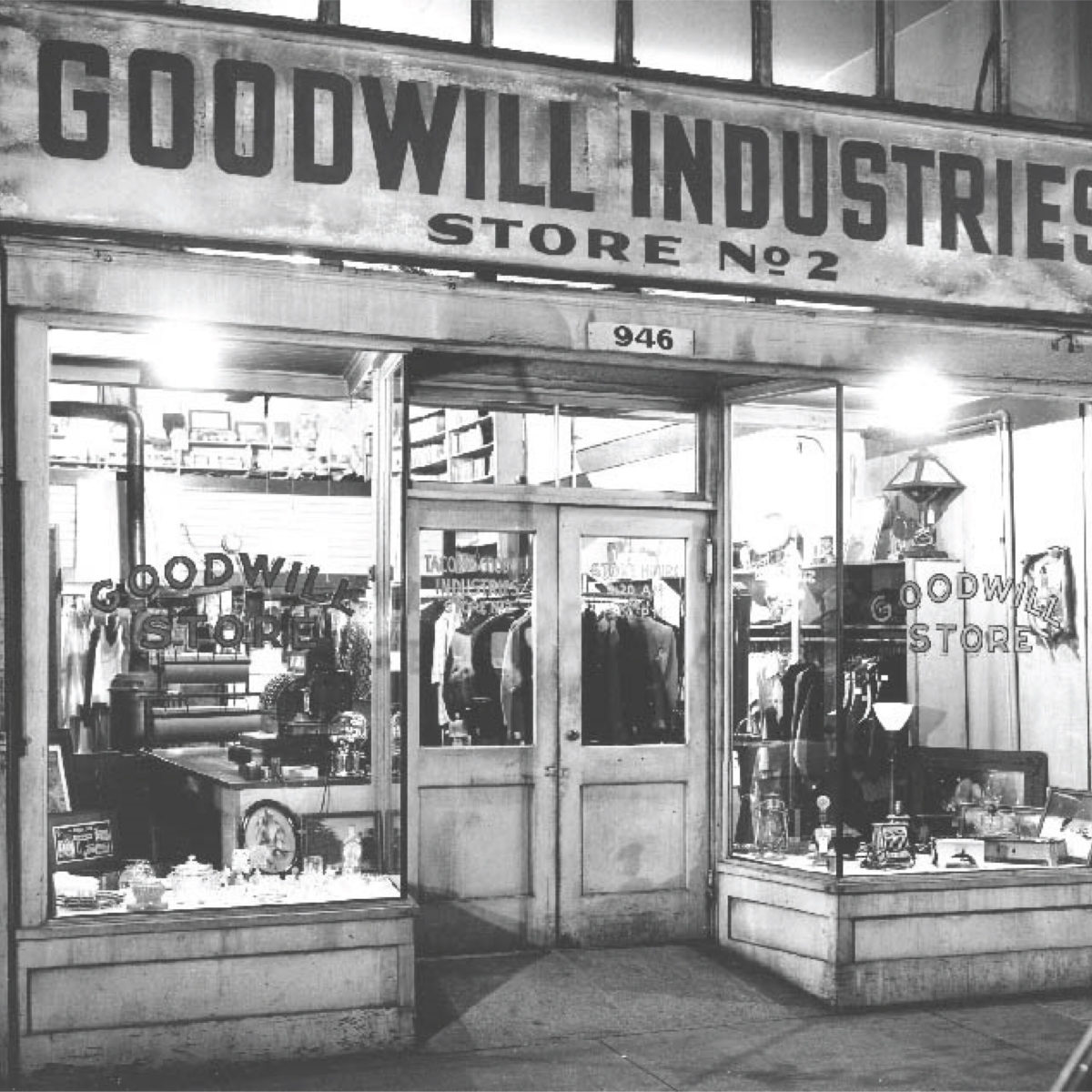 A Reverend with a Mission
Reverend Edgar J. Helms began a humble ministry with his Morgan Methodist Chapel in 1902. The church collected used goods and clothing that were thrown away in wealthier neighborhoods, then hired and trained the poor and unemployed to fix the items. These items were then redistributed to others in need or those who helped mend them. In 1915, Helms visited Brooklyn with his charitable ministry, and "Goodwill Industries" was born. What started as a church's ministry became an international phenomenon.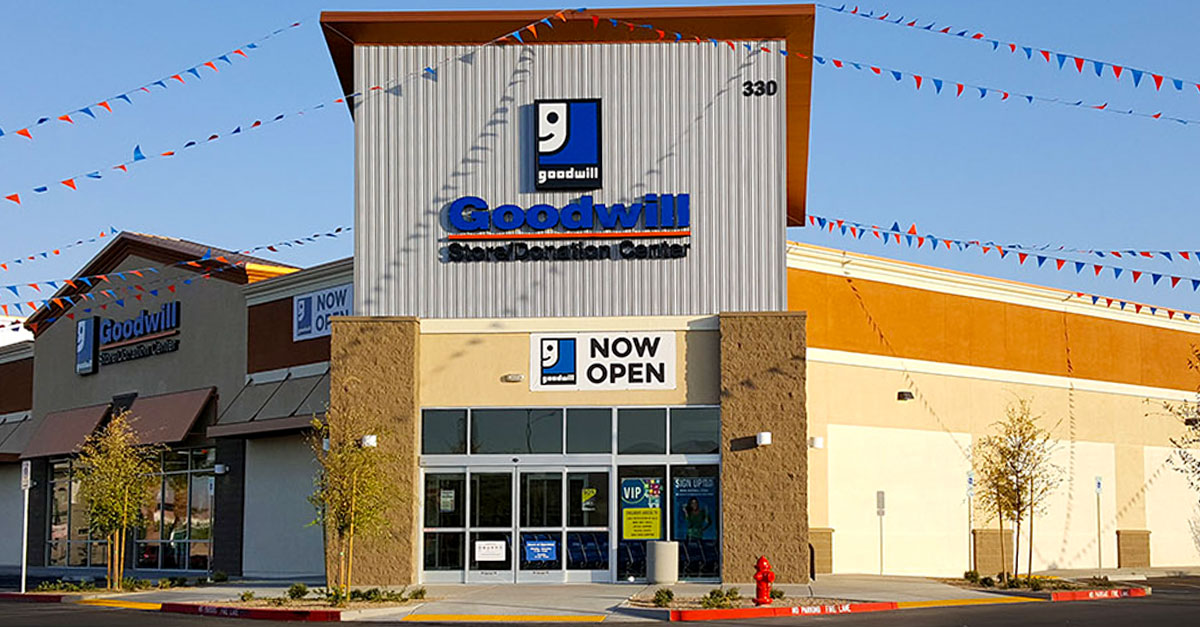 International Good Will
Today, Goodwill Industries is an international nonprofit organization that provides jobs for over 300,000 people and has more than $4 billion in annual revenue. Goodwill operates in 17 different countries and has more than 3,000 retail stores. Goodwill thrives from donations of clothing and household goods, and these donations are either sold in store, on their website, or on Goodwill's various eBay presences. The revenue goes back to job training and community service, which honors the nostalgia of Reverend Helms's initial ministry.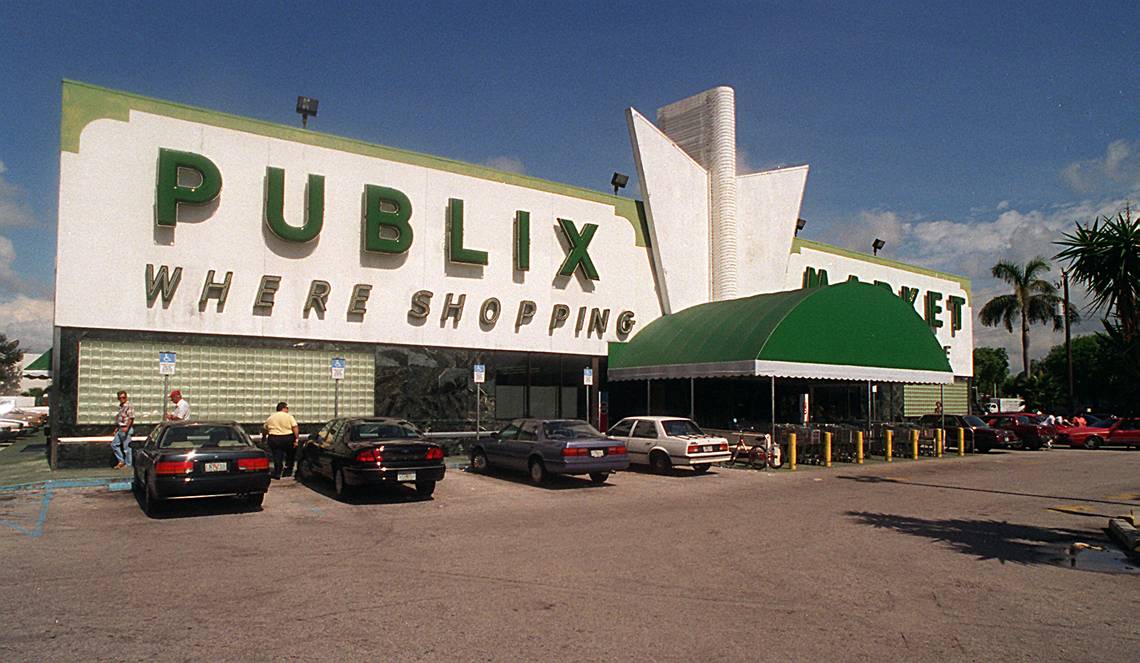 Economy Food Store
In 1930, George Jenkins opened his first Publix Super Market Food Store in Florida. Five years later, he opened the Economy Food Store as a second market. After surviving the Great Depression, Jenkins mortgaged an orange grove in order to create Florida's first official supermarket. In 1940, this supermarket opened and was successful, but World War II stopped him from expanding. After the war, Jenkins bought 19 stores and converted them into Publix Super Markets. His devotion to providing goods for the community grew to become a state-wide staple.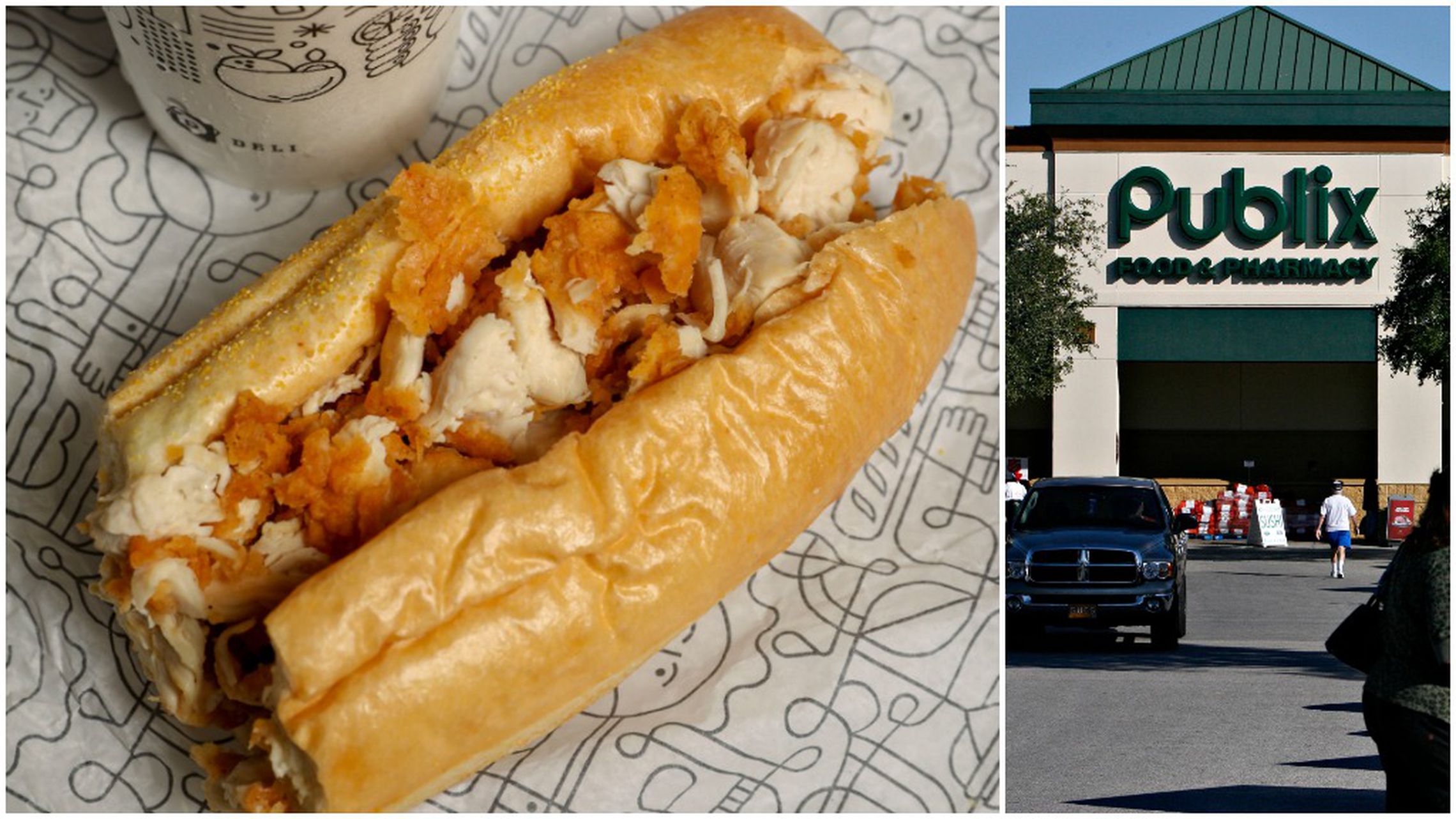 Publix loved by the public
Today, Publix is one of America's largest regional grocery chains. It has over 1,200 locations and over 190,000 employees in the South. Aside from retail locations, Publix also has cooking schools, grocery distribution centers, and manufacturing facilities (which are responsible for in-house production of dairy, deli, and bakery products). In 2019, Publix had over $38 billion in revenue. Although it remains a Florida favorite, Publix has expanded to Alabama, North Carolina, Georgia, South Carolina, Tennessee, and Virginia as well. It has been named one of Fortunes "100 Best Companies to Work For".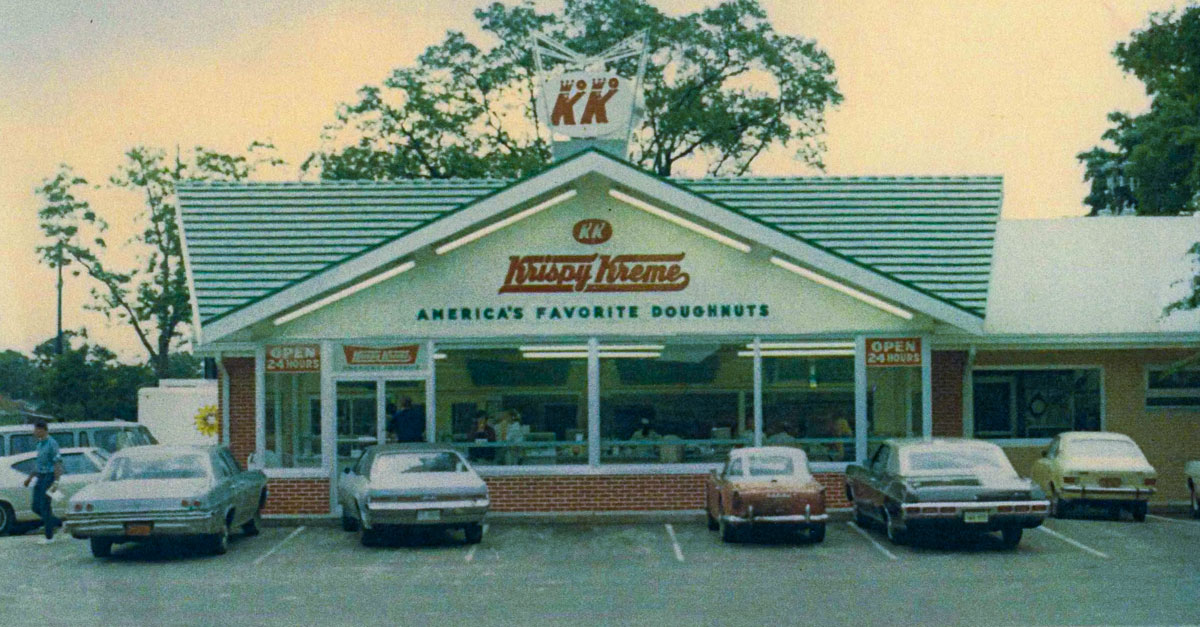 Family business of doughnuts
In 1933, Vernon Rudolph began working for his uncle, Ishmael Armstrong, in the family-owned general store in Kentucky. Out of their variety of goods, the doughnuts were most popular. When the Great Depression hit, the uncle and nephew duo moved to Nashville, Tennessee and opened a small doughnut shop in 1934. The shop did so well that Rudolph's father moved to Nashville to help with the doughnut business. Rudolph opened his own store in North Carolina in 1937 and became known for selling fresh hot doughnuts to customers late at night.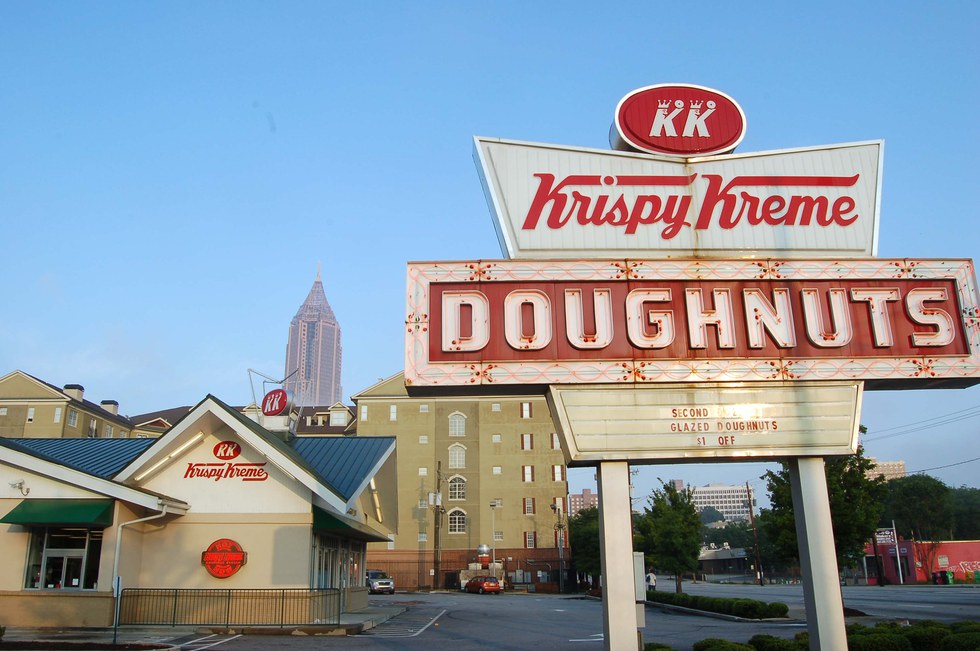 Krispy Kreme
Today, Vernon Rudolph's "Krispy Kreme Doughnuts" is an international success and sells doughnuts worldwide. There are over 1,000 locations. Their most famous doughnut is the original Krispy Kreme glazed doughnut – a classic pastry based on Ishmael Armstrong's nostalgic doughnut recipe from the 1930s. Aside from the original glazed doughnut, Krispy Kreme comes out with new and innovative flavors every year, including filled doughnuts, cake doughnuts, and delicious variations of their original glazed doughnut. Rudolph and Armstrong's doughnuts have been craved and enjoyed for over 80 years and will be enjoyed for decades to come.