Nissan Titan Wounded Warrior Project is a Must-See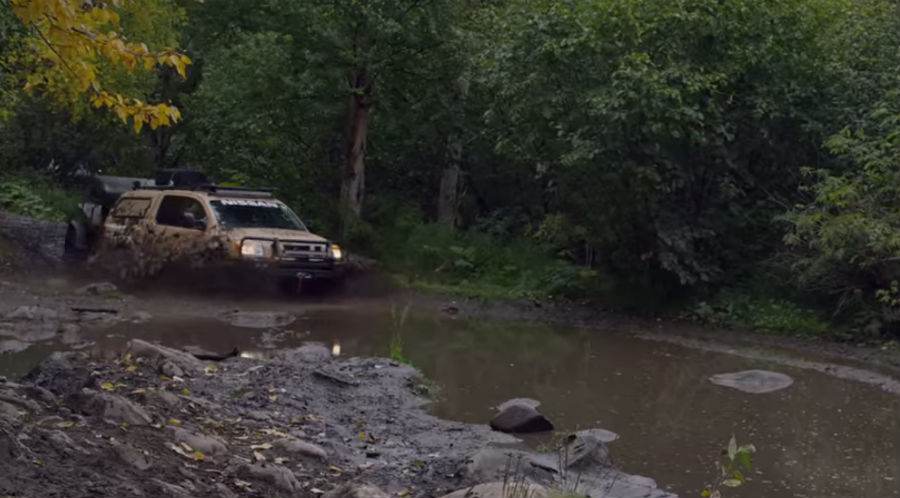 So Nissan teamed up with the wounded warrior Project to produce this beast of a machine. The short film features David Guzman and Kevin McMahon. They are two war veterans who were chosen to be a part of the "Wounded Warrior Project at the Wheel".

Both of these guys are war heroes and each has a story to tell that is highlighted here. Stories of desperation, loss, self worth, and despair told with such honesty that grips your heart.  These guys sacrificed everything so we could have a shot at everything.  You forget what they have to endure while they serve our country abroad.
This focuses on their journey and the ups and downs that go along with it. The terrain and weather conditions bring their own sort of obstacles to the mix, but between the Titan and the war veterans, it is a walk in the park. These guys have seen and done so much that a few muddy potholes, or uneven terrain is not a problem for them.There is more to the story though.  It is much more than just giving two veterans a good time by letting them drive a truck that most of us only dream about. This was released on Veterans Day. This gives an important indicator as to the purpose of the film. It is much more than an advertisement for the Titan.
It is a story of recovery. Tasked with the mission of traveling across Alaska, Kevin and David meet and work with veterans and civilians who are dealing with post traumatic stress disorder. They also meet supporters of the wounded warrior Project and the film highlights the efforts of the organization as they try to rehabilitate men and women that have faithfully served our country. 

The truck itself is a like a military machine, able to splash through water, navigate rocky uneven terrain, and even plow through slush and snow when needed. The two do a good job of working together and this is quite entertaining. It is good to see Nissan take up a project like this, and this will make your heart swell with pride when you realize how it was funded. (more…)
This entire project was crowd sourced. That means people like me and you stepped up and contributed their dollars to highlight what these amazing men and women do on a daily basis