Formula NEZ Extreme Hill Climbing is Next Level Stuff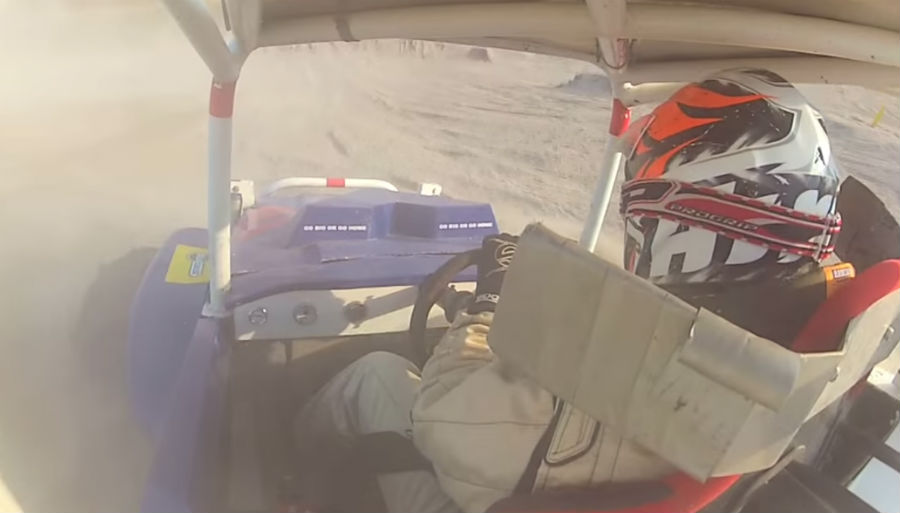 Okay, get ready to be wowed! You are about to see some of the most incredible off road racing footage on the net.  The kicker?  Your opponent is time and skill, not other racers. Chances are, you've probably revved a go kart or two in your day.  If you are an outdoor dirt track junkie, you might even own a dune buggy.  However, I bet you don't own one of these. This sport hails from Denmark, where every year a select group of people gather to participate in a sport that is the king of off road racing… extreme hill climb.
This footage shows some of the most spectacular jumps, tricks, and twists associated with the sport. Essentially, the concept is pretty elementary. You start at the bottom of the hill with your souped-up dune buggy and attempt to climb/claw your way to the top. The solo race is timed and there are a series of gates you must pass through in order for your run to qualify as a pass event. You better have some good tires because you're going to need them for this sport! Often times, participants make it to the top, only to come careening down the mountain in a series of sideways rolls or somersaults that end in flat tires and banged up dune buggies. Amazingly, the drivers are usually alright. So you have to wonder, since this is a sport, how do you get first prize?
While extreme hill climb is broken up into classes and the first three drivers in each class are awarded a trophy in each event. There are a few stipulations. For instance, the "best in show" trophy is purely subjective, but is designed to reward a spectacular attempt or good save, not a rollover. So in other words, you will get this trophy if your car goes shooting skyward, lands, and instead of tipping backward to roll down the hill, is righted, and continues forward to claim victory at the top. (more…)
Yet since this is a timed event, victory will only be claimed if your time is better than your opponents. So to that end, you better make sure to open up the throttle a bit and le