Ever See A Drawbridge Open And Think, "I Can Make It."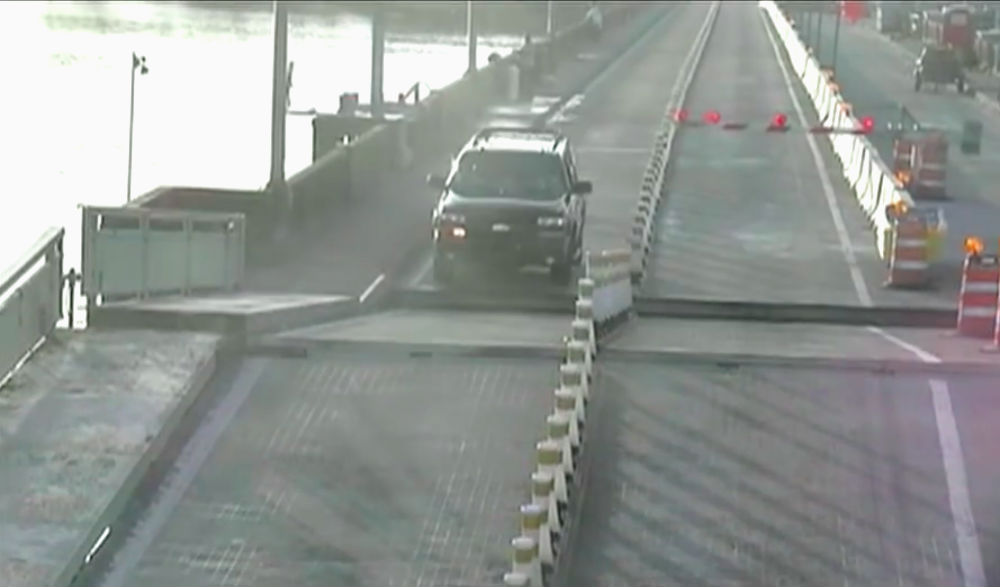 It's no simple matter careening through a roadblock and clearing an opening drawbridge, but it happened in West Palm Beach, Florida. A driver, who was supposedly looking at his GPS, managed to accelerate through a barricade and clear a death-defying gap. He was rewarded with smashing in the entire front end of his Chevy Tahoe. It's a small price to pay for living on the edge. That said, we generally advise everybody to always keep their eyes on the road. It's not just road blocks and bridges that drivers have to worry about out there. Let's dive in a bit more and find out why that 2003-2006 model Chevy Tahoe did what it did.
Chevy Tahoe – Stunt Car Material?!
One of the oddest things about this case is the vehicle in question. It wasn't some sleek Lamborghini or high-intensity Aston Martin – it was a simple, robust, and definitely heavy Chevy Tahoe. However, even for a standard Flex Fuel unleaded SUV, the Chevy Tahoe managed to turn some heads back in their 2003 models with a very powerful Vortec 5300 engine. This 5.3 L V8 unleaded gasoline engine packed an impressive 280 to 295 hp. That's enough power to get a big, heavy steel-studded SUV up to cruising speed.
Unfortunately, neither Chevy nor GMC use that classic '98 6.5L V8 Detroit Diesel engine assembly. Out the gate, the Detroit Diesel engine only packed 180 hp but that's not the biggest feature. The biggest feature of using a Detroit Diesel is the ability to give it a turbo diesel boost with after market parts.
Never fear, though, because Chevy has since upgraded to a pretty high-octane, powerful 6.2L Vortec 6000 engine. It's got all the horsepower of a turbo-charged 6.0 L Cummins. Under the hood of the new Chevy Tahoes, there's options that give it up to 405 hp and 417 lb-ft of torque! While we wouldn't recommend jumping any toll bridges, it's certainly enough "get up and go" to bring a heavy SUV platform to high speeds – or haul another buddy out of the mud. (more…)
Looking back at this, it seems pretty evident that the dude sped up after he burst through the roadblock. We're not trying to throw this guy under the bus by any means and hone