Silverado vs F-150 – Someone Gets Smoked
In racing, it's not just a game of simple numbers – the driver is often the biggest variable. However, on the line is an example of where racing goes back to being a numbers game. From the get-go, the 2011 Ford F-150 promised to be a revamp of the earlier underpowered V8 F-150s released in 2010. Was that redesign ultimately worth it?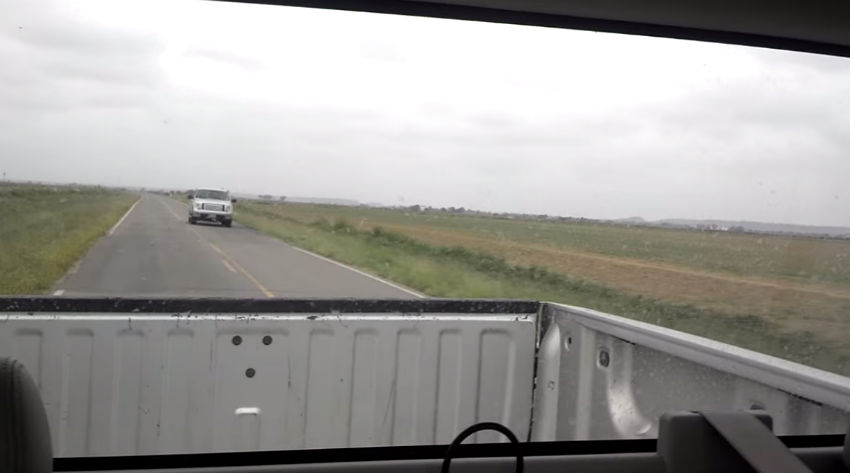 In terms of racing trucks, Fords are actually a pretty popular choice. No tuner truck, though, is going to think about racing on an open strip without proper after-market modifications. It's a simple numbers game and stock numbers are simply not competitive either on the race track or off it.
Stock Math – Ford Should Be the Easy Bet
On the starting line, the 2011 Ford F-150 with a 5.0 L V8 has a recorded 0-60 mph time in 5.6 seconds whereas the 2011 Chevy Silverado 1500 with a 6.2 L V8 is slightly slower by a tenth of a second. This shouldn't matter, on the surface, because for a quarter-mile challenge, the Chevy's V8 EcoTech3 offers a commanding 420 hp and 460 lb-ft of torque. That should necessitate as long as the Ford doesn't take the lead too early, the Chevy should overtake and finish first.
At a glance, the 2011 Ford F-150 has major improvements over the 2010 model. Starting with a slightly smaller all aluminum double overhead cam shaft 5.0 L V8 – it's optimal