Adventures in Amateur Tree Removal
An underpowered chainsaw and a tree that simply would not give up – sounds like the making for some sort of disaster waiting to happen. Thankfully, in this case, the results were rather harmless. Here, a man somehow managed to pull a tree down but didn't think to check if the roots were still intact.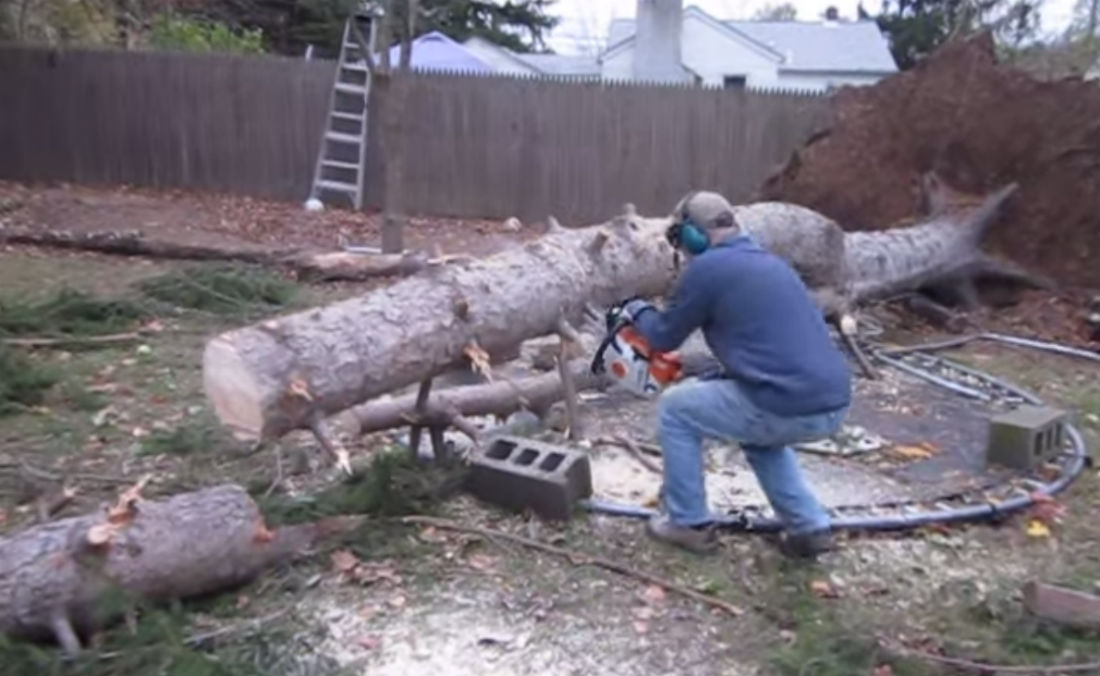 Adding insult to injury, he takes what looks like a Stihl 30.2 cc 2-Cycle MS 170 Chainsaw to do a job meant for a Husqvarna 455 Rancher. Of course, the MS 170 is a very affordable chainsaw – available at all the major hardware supply stores. It's great for shrubbery and saplings, not full sized trees – and that was this guy's first mistake.
Chainsaws are those things that the average person only needs every so often. A tree limb came down unexpectedly or an old tree died and needs to get taken down before a storm can get to it – people tend to opt for the cheapest choice. It's possible to get a good deal on a chainsaw, but you can only get a good deal if you know what you're looking for. We're going to cover some chainsaw basics.
The gauge is the thickness of the chain as it rotates about the bar. You don't necessarily need a super heavy chain but do keep in mind than an inferior one will end up causing